Have you ever felt that YouTube home video recommendations have broken? Because every now and then, YouTube tends to show irrelevant content recommendations on my youtube homepage. Have you ever wondered why it happens? Are you also facing these issues? If yes, then you have come to the right place!
YouTube is the 2nd largest search engine, with more than 2 billion monthly active users. It is a viral social media and advertising platform. It's ideal for casual users, content creators, and businesses to build a brand. If you are a content creator or a casual user and not getting relevant video recommendations, the fun of spending time on YouTube gets spoiled.
Hit The
Play

Button To Listen:
If you want to get the most relevant content on YouTube, you need to know how its algorithm works. You can change or reset the Homepage to see the content you are interested in. Stay along to know– how the YouTube algorithm works for the YouTube home page? How to make YouTube your home page? And will find answers to some of the most fundamental questions. Stay along!
What Is YouTube Home?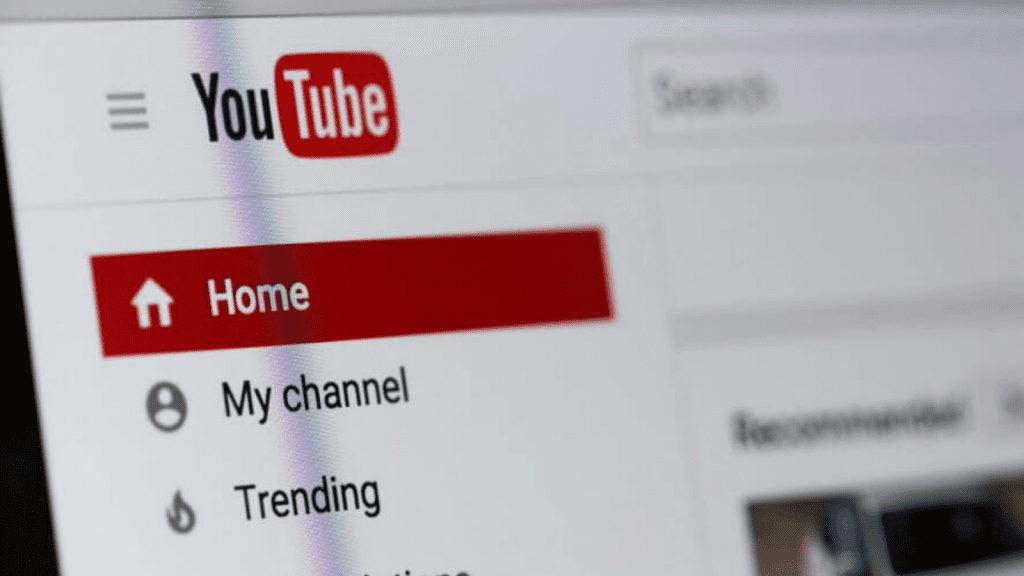 Beginning with the fundamental part of YouTube, Hompage. The YouTube homepage is the first page you see after opening the app or visiting the webpage. It is the first page where you get all the recommended videos as per your previous interactions with content on the platform. The Youtube algorithm tries to show the user the most relevant content and ads to the user's interest.
It also relies on the data that your Google account collected, like:
Previous search history of YouTube and Google
Emails sent or received by your Gmail account.
The type of content in Google Docs
Website activity on Google Chrome desktop and mobile
The notes, texts, photos in your gallery, your GPS location, contacts on your Android phone
So basically, everything that you have on your phone or the activities done and your surroundings. All those are factors for what you might get to see on YouTube homage.
YouTube makes money from the ads published on the platform. The more videos users watch, the more money YouTube makes. Suppose you have previously clicked on any Google or Youtube ads or have used any Google services. There are high chances that you might get ads related to them. If you want to learn more about YouTube Advertisement, click here!
What Type Of Conthttps://socinator.com/youtube-advertising-best-7-step-guide/ent Do You Get From YouTube Home Videos?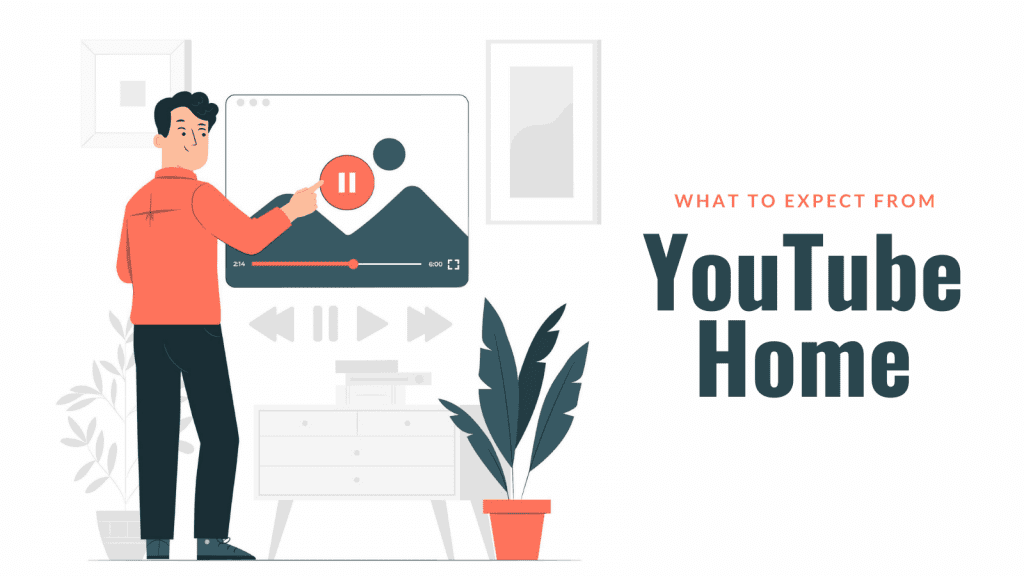 As we mentioned above, many factors affect the type of ads you will get on YouTube. But what sort of content do you get on YouTube home videos?
Well! When you first create a YouTube account, it gives you some random recommendations. As you start to consume content, the Youtube algorithm tries to learn and show you relevant content to your interest.
Users also follow their Favorite YouTube channels and creators. Based on those accounts, YouTube recommends similar channels. YouTube also gives the option to set preferences. If you do not want to see any content or content from a specific channel, you can choose to do so.
Videos from subscribed channels
Channels similar to subscribed channels
Channels based on your interest
Videos of content creators from the same genre
The type of content your contacts watch will affect YouTube home videos
Geographically most-watched videos, etc.
YouTube algorithm has a way of finding out what type of content a user likes, then the YouTube home gets bombarded with similar results.
How To Customize Your YouTube Home page?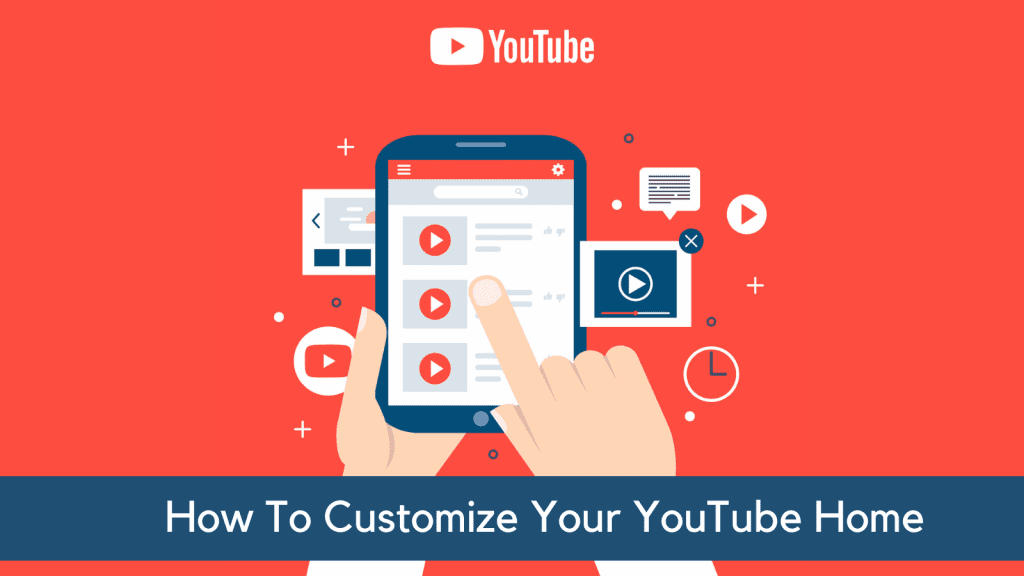 If you have a channel on youtube, you can customize your YouTube home page layout. YouTube offers 12 types of customization for your channel so that viewers will see your channel trailer, featured video, and featured sections when they get to your YouTube homepage.
Follow these steps to get started:
Step 1:
Open YouTube home and log in to your account (if not logged in already)
Step 2:
Click Add/Remove Modules. (Close to the top of the page)
If you can not find that option, click on your username, then choose your account. Here you will get the option to Customize the Homepage.
Step 3:
Here, you will get a dozen of YouTube homepage modules. Many are pretty easy to understand, but you need to be careful with some. You can choose to add or remove it from your home page.
Recent Activity:
The first thing you need to do is turn off Recent Activity. It shows your friends and subscriptions just about everything you have done on YouTube lately. If you are not okay with people finding out what you have been binge-watching on YouTube, it is most recommended to turn off Recent Activity.
Enable Insight Map and Insight Chart:
If you want to get insights on your posted videos without lifting a finger, then Enable Insight Map and Insight Chart. After posting a video, when you return to your YouTube home page, it will show how your video is performing and whether it is trending.
Choose The Number of Videos And The Layout:
Now click on the edit link at the top of the written module. Here, you can change how many videos are displayed and in what layout. Once you click on save changes, it will redirect you to the YouTube home page.
Arrange The Order Of Modules:
Finally, you can change the order in which modules appear on your homepage if you want to. Click on their corresponding up/down arrows to arrange them. For example, if you want the Insight chart on the top of your page, click on the arrow button until it gets where you want it to be. If you keep asking how to make youtube your home page, there are various customization options. You can experiment with them till you make your homepage exactly how you like it.
Dominate The Social Media With Socinator: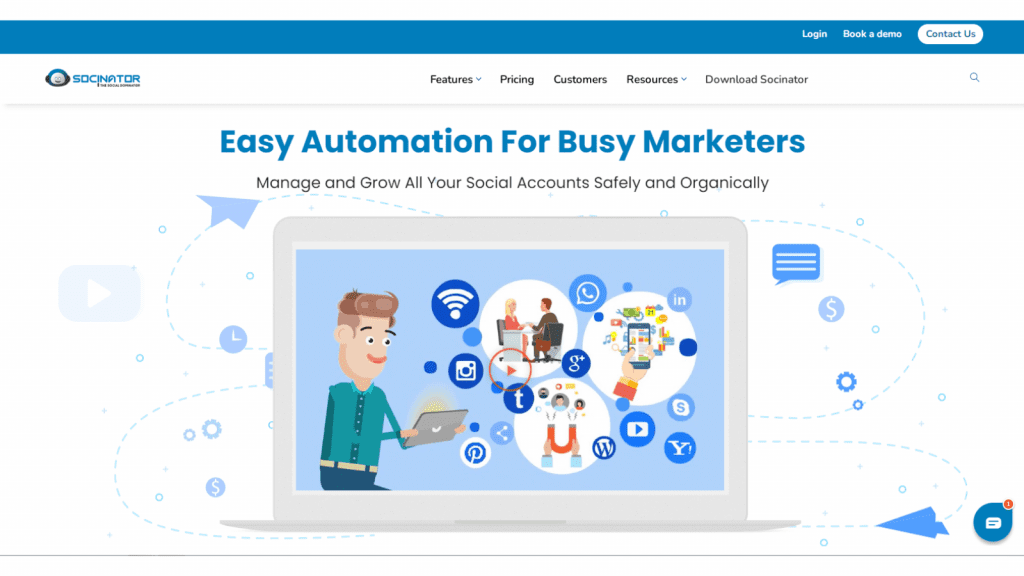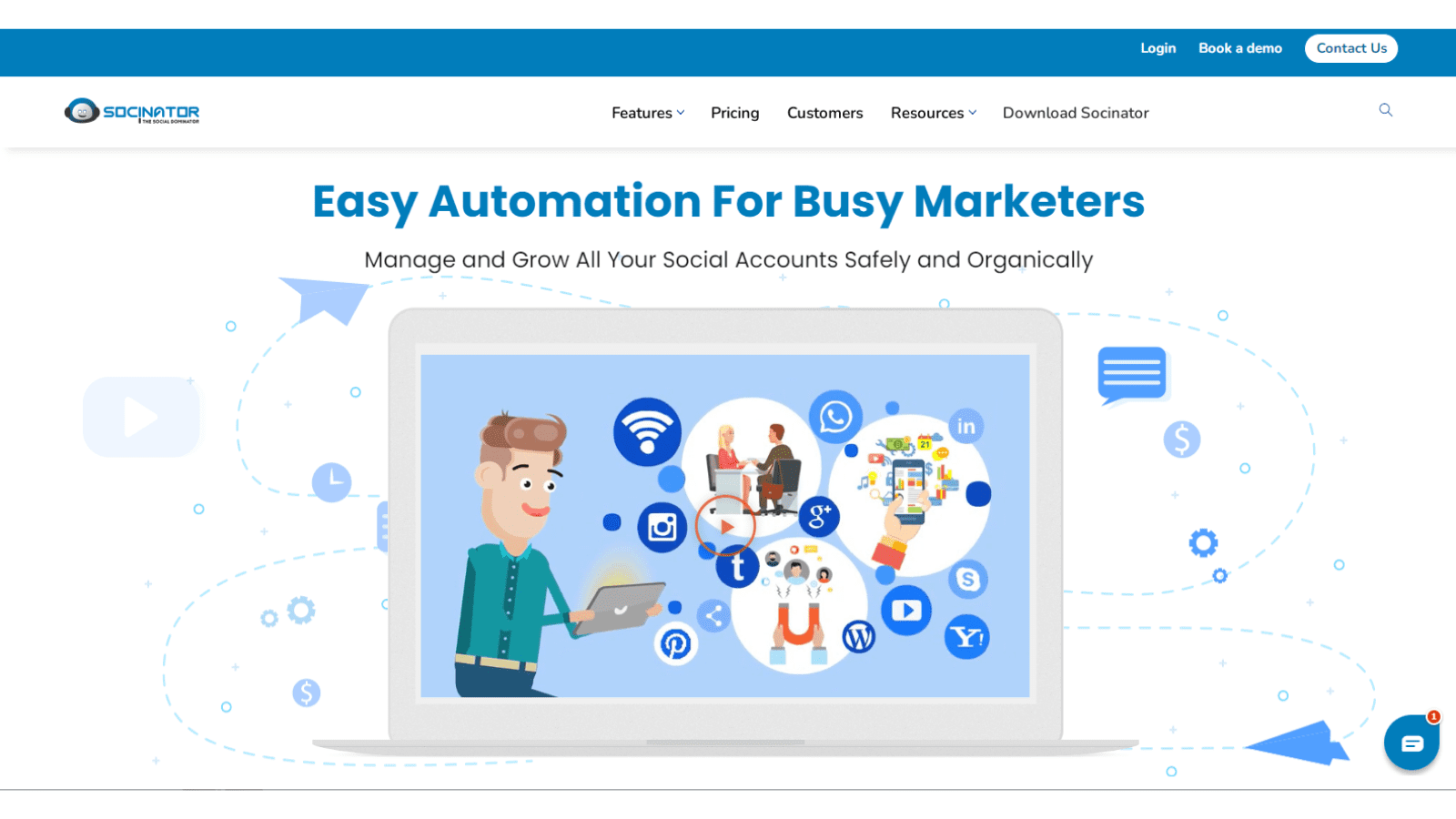 As a content creator or marketer, managing multiple social media accounts for marketing can be overwhelming, especially with so little time and fierce competition in marketing. You don't want to waste a single second. But how can you do that? That's where Socinator comes into play.
Socianator is one of the best social media management and automation tools. You can grow your social media handles safely and organically with its industry-leading features. Socinator provides automation for more than nine platforms, including Facebook, Instagram, Twitter, YouTube, LinkedIn, Quora, Pinterest, etc.
With Socinator, you get features according to the platform you want to manage, and it also comes with an RSS feed reader. An excellent user dashboard lets you manage your social networks in one place.
Features:
Advanced Publishing
All Activity Automation
Activity Statistics And Reports
Auto Publish Content from RSS Feeds
Efficient Account Management and many more.

How to Reset Your YouTube Home Videos?
Some people visit YouTube with a plan of what they want to watch. It may be educational videos, funny videos, or videos of any other genre. And some people visit YouTube without any plan. They scroll through the home page and click on a video that seems worth watching. In both cases, videos on the youtube homepage can make you time YouTube for a while or completely ruin it.
If it happens once, you can ignore it. But when it starts to get frequent. It becomes a headache. If you are already facing this issue, or don't want to face it in the future, take a look at some of the settings you can–and possibly should–change.
How to Clear YouTube Watch History?
Tap on your username and select My Channel.
Tap on the Watch History button in the sidebar to display the collection of watched videos and the thumbnails.
Tap on the Clear All Watch History button in the menu. Now click on the Clear all watch history button on the pop-up window to confirm.
It will clear your Watch History and will have no list. You will get a message on the Watch History list that "Your watch history was cleared."
How To Remove Videos From Playlists?
Tap on your username and select My Channel.
Tap on the Playlists in the sidebar. It will bring up the list of video thumbnails.
Tap on the blue playlist title. It will open the video list, and then you can click on the Edit Playlist button.
Click on the checkboxes on the side of the video thumbnails. Now click on the Actions menu and select Remove videos from the playlist.
Now you have removed all the unwanted videos you are not interested in anymore.
How To Remove Videos From Watch Later?
Tap on your username in the navigation bar, then select My Channel in the drop-down list.
Tap on Watch Later in the sidebar to bring up your list of saved videos.
Select the videos by clicking on the check box beside each thumbnail and clicking on the Remove button in the menu bar.
How to Remove Videos From Favorites?
Click on your username and go to Video Manager.
Tap on Favorites in the sidebar to bring up this list.
Click to tick the check box beside the video thumbnails and click on Remove.
How To Remove Likes From Videos?
Tap on your username, then select Video Manager.
Click on Likes in the sidebar to display the list.
Select the video by clicking on the check box next to the video thumbnails, then click Remove.
Check Out Our Latest Posts:
   Social Media Impression VS Reach VS Engagement: Understanding The Difference
   Facebook Homepage: 09 Latest Changes You Should Know
   Can You Change Your Twitter Handle In 2022?
Wrapping Up:
People tend to neglect what appears on the YouTube home page every time they visit. But it's a fact that we are what we consume. Now you can customize your YouTube homepage as per your liking and see the content you are interested in.