Enormous Instagram automation software is available in the market to assist you with handling your Instagram activities. But hey, how would you know these automation tools are legit? The role of these tools is to help you effortlessly manage your Instagram marketing and advertising. But if you are not sure about the software you are choosing, you might have to face the consequences.
Hit The Play Button To Listen This Podcast:
We won't put you into such trouble. We have prepared a list of automation tools that will enhance your Instagram business profile and help you advertise better. But before diving in, let us just have a glimpse and talk about Instagram automation.
Instagram Automation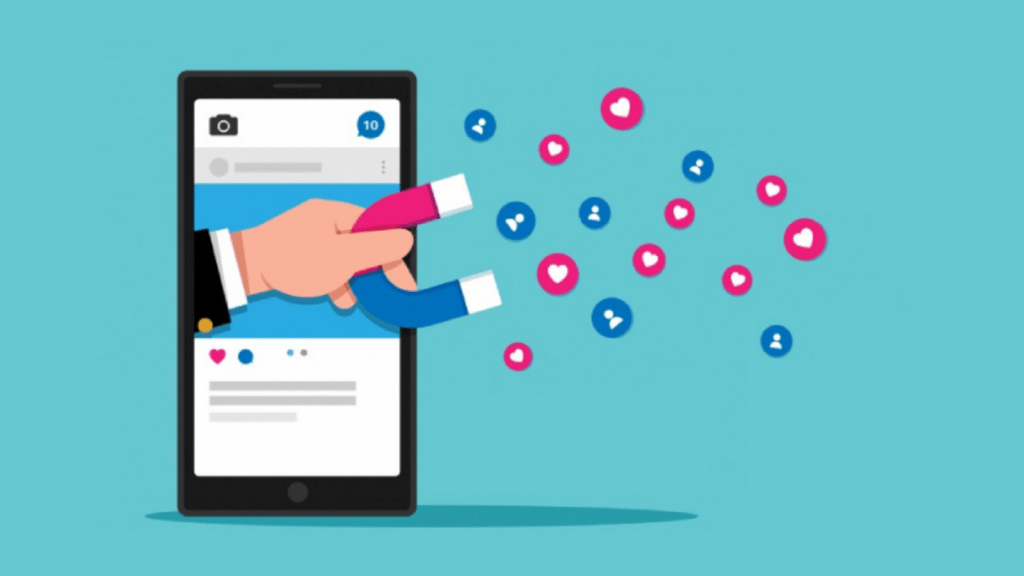 Instagram auto posting, as the name suggests, refers to automating your Instagram profile. The tools used in automating your IG profile are third party applications. These applications help in scheduling your posts, stories, videos, advertisements, reposting, and every other thing you do on Instagram. It will help in managing your profile so uncomplicatedly that you will never miss out on anything.
But Instagram has been taking necessary actions against some of these applications as they were violating some guidelines. Some tools make use of inappropriate methods that do not get entertained by Instagram. Here we will show you some of the best tools and make you feel the difference between spam sites and genuine ones. The software will also help you with some added ways to enhance your images and videos. It offers using appropriate hashtags, using other elements to improve the quality of your post.
Most conventional Instagram Automation Tools
Here is a list of tools that offer the best services. But we do not get confused about them. Take a closer look at each of the software and its features and pick out the best for yourself.
Socinator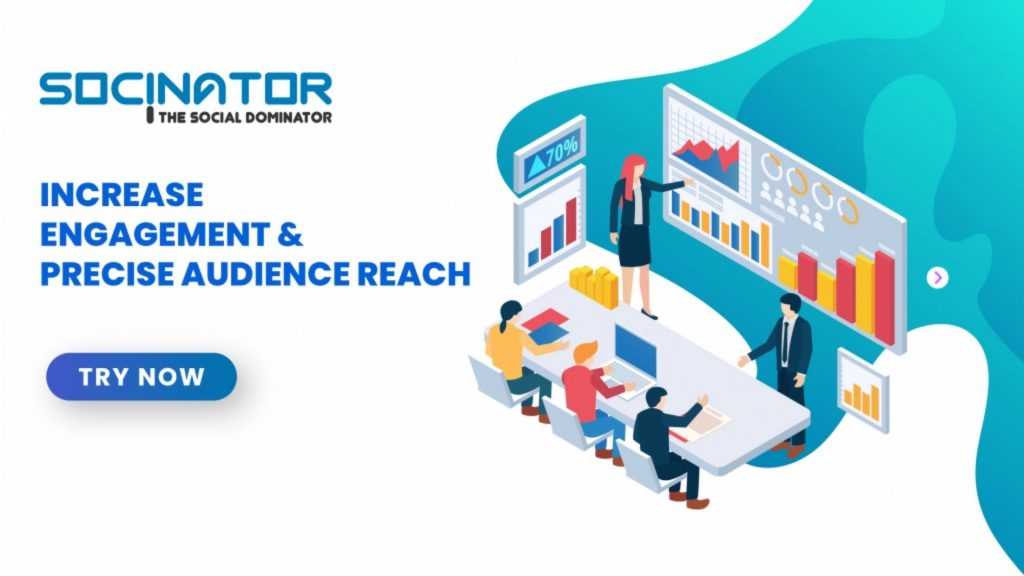 Socinator- The Social Dominator. It is one of the best social media intelligence tools which every social media lover must acquire. Let me tell you why? It is a full-time automation tool to assist you with all the activities you do on Instagram. You can schedule your posts, stories, and advertisements and get your things done at ease. 
Not only Instagram, this tool assists in 08 other platforms. It works safely and organically for each of the social networking sites. It has got different features for each platform. Like if you are using its Instagram marketing services, it will have features that follow the guidelines of Instagram. 
Key Features
1. Get a detailed report of how your posts and stories perform on Instagram to enhance your marketing strategies.
2. Auto publishes or schedules your posts without any push notifications.
3. Auto comment on pictures and videos that share a similar niche as yours
4. Auto-follow the users who share a similar interest to grow your network of audience
5. Auto-follow back the users who follow you to build a reliable connection
6. Auto like on different posts relevant to your context to receive more followers
7. Auto verifies email accounts, so you do not have to panic about getting your emails verified the next time
8. Auto reposting helps you increase your circle of audience. If you repost the most intrigued posts in your feeds, you will receive higher traffic from your targeted audience.
9. Auto unfollow users who do not follow you back.
10. Block followers who do not follow your niche and are not a part of your target audience group.
11. The way you can automate your posts, you can also schedule changing your profile picture at different intervals.
12. Download your favorite pictures from Instagram at ease.
13. Extract the most used hashtags that perfectly defines your niche and has a lot of users following it
14. Extract targeted users by filtering out the followers who engage themselves in different activities in supporting a page.
15. Connect with your audience in real-time 
Pricing Plan (Monthly)
Business: $49.95
Custom Unlimited Package: $ 9.95
Enterprise: $69.95
Professional: $9.95
Team: $29.95
Agorapulse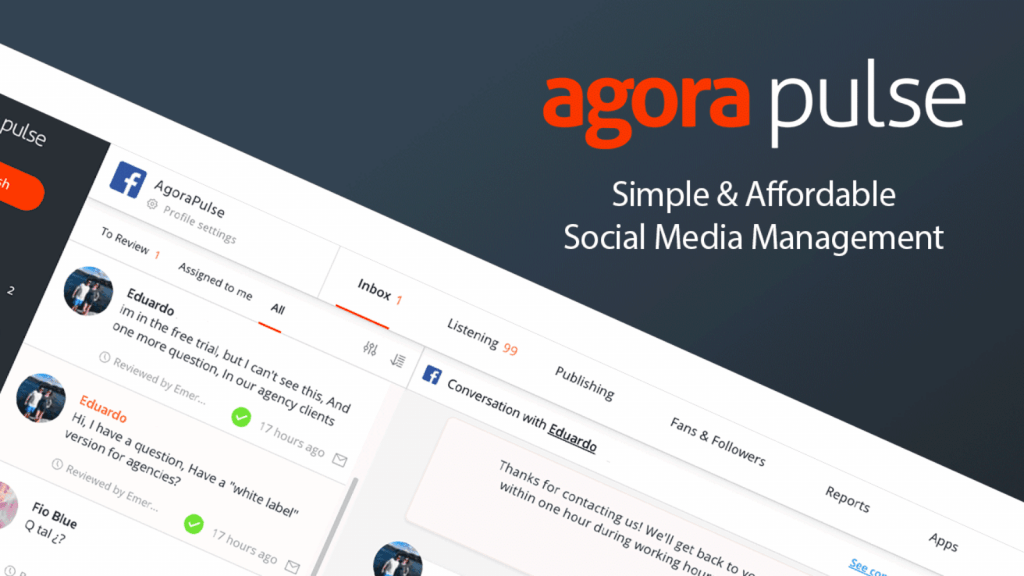 Agorapulse is another social media management software we are going to talk about in this blog. The tool supports scheduling posts and publishing them whenever you set the timer. It makes the process easier for users who are active on multiple social networking sites at a time. It assists in different social media platforms such as Facebook, Twitter, and LinkedIn as well. It also provides a detailed report regarding your activities on social media.
Key Features
1. Centralized communication to help you reply to users comments on all your posts
2. Delete or hide comments manually and automatically through the community management feature
3. Publish multiple pictures and other posts at a time
4. Post your content right away or schedule them for later
5. Schedule stories and carousel content
6. Hashtag management and easy tagging
Pricing Plan (Monthly)
Enterprise: $399
Medium: $79
Large: $159
X-Large: $239
Tailwind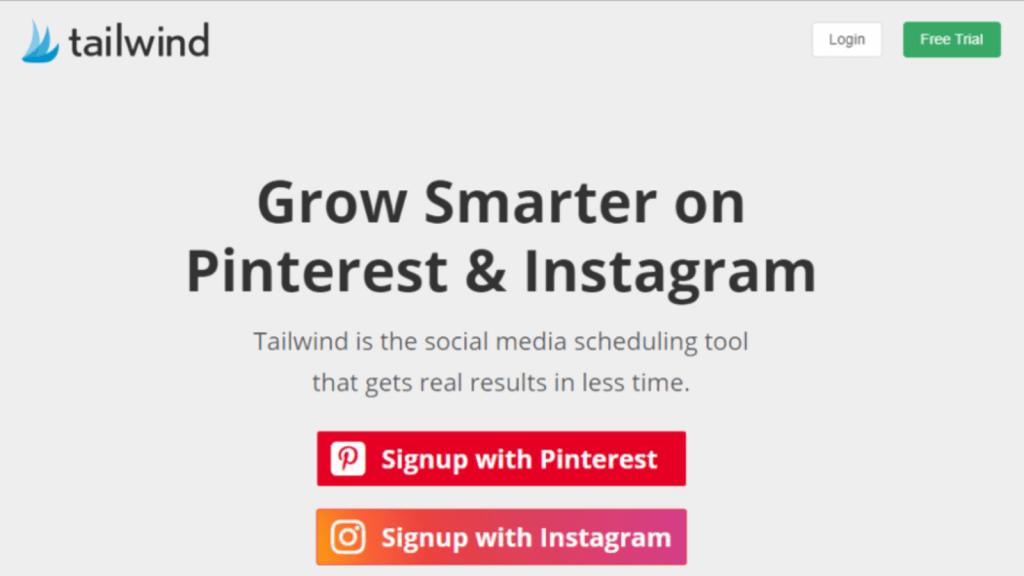 Tailwind is a great Instagram automating software to plan what next to post on your feeds. Schedule and optimize your content for your latest posts and make use of the right hashtags. The hashtags that you use must be relevant to the content you wish to share with your audience. 
With this tool, you can know which is the actual time to post. Hence your posts will reach out to more audiences and receive more engagement and traffic. You do not have to spend much time checking out the list and tagging people. You can add locations, tag users, and add captions all in a single platform.
Key Features
1. Open landing page, so you do not need to remember updating your "link in bio" every time.
2. Easy adding links to Instagram posts
3. See how your posts are performing on Instagram. Receive detailed reports of likes, shares, follows, and comments
4. Check your most engaging posts.
5. Adding hashtags in the comments
Pricing Plan (Monthly)
Tailwind's Instagram Plus: $9.99
Social Gone Viral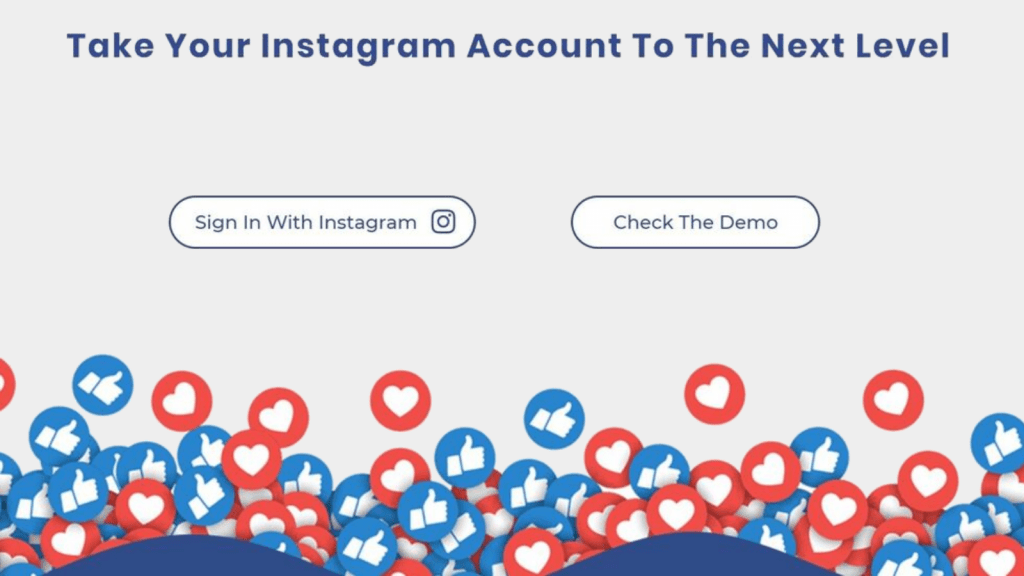 Social Gone Viral will help you increase your number of followers on your profile. You can get more likes, comments, and shares, which will help in expanding your reach. It is uncomplicated to set up and get started with it. The Social Gone Viral team makes sure that you have an increased audience once you start using it.
Key Features
1. Automated communication with your followers
2. Privacy is kept in priority.
3. 24/7 customer support
Pricing Plan (Monthly)
Advance: $500/year
Growth: $100/month
Starter: $50/month
InstaHero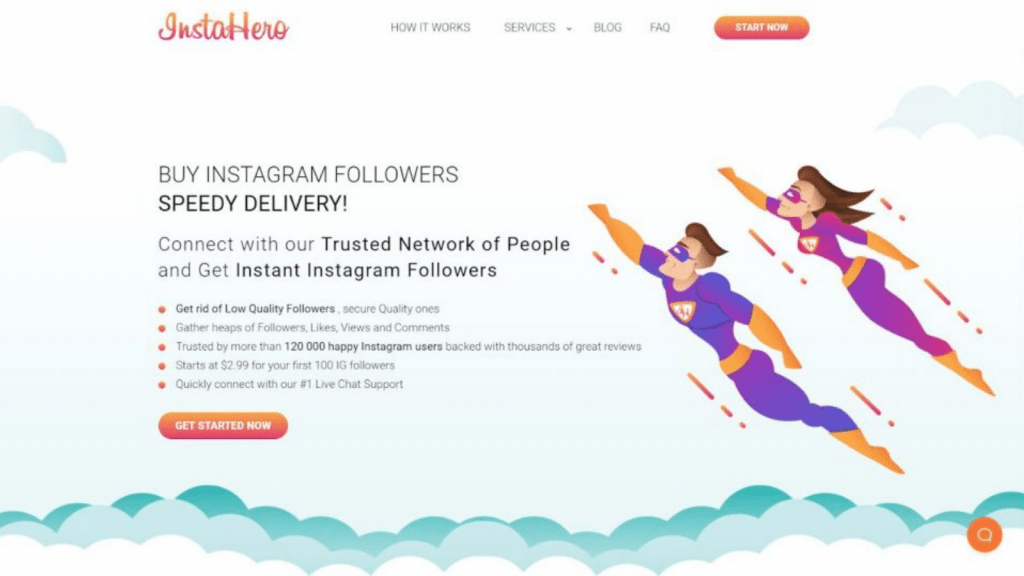 InstaHero is automation software that concentrates on building your network of followers on Instagram. Increase the number of likes and comments without the application of any fake accounts. The InstaHero team holds around 120,000 Instagram audiences with businesses across different niches and platforms.
Key Features
1. Provides genuine user engagement on Instagram posts
2. Live chat support
3. Enormous traffic on the latest content
4. Stable followers
Pricing Plan
Based on the type of interaction.
Custom Comments: $3.99/5 comments
Followers: $3.25/140 followers
Likes: $2.99/100 likes
Views: $0.99/300 views
Instato.io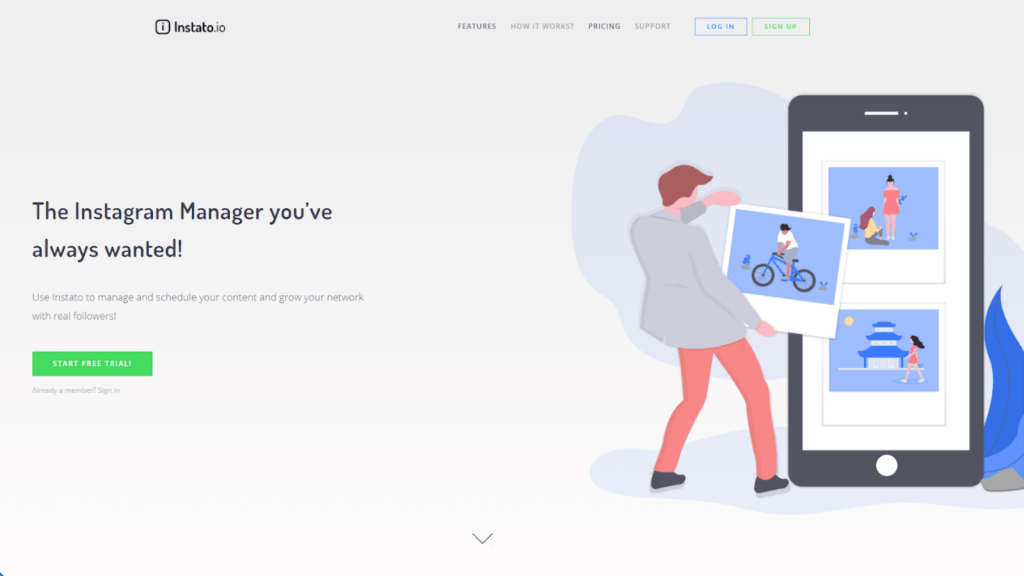 Instato.io is another Instagram automation software that permits its users to control and schedule posts and expand their circle. You can apply Instato.io to organize content, automate posts, observe hashtags, and react to comments for various Instagram accounts.
Key Features
1. Automate your Instagram posts and Stories containing pictures or videos.
2. View complete statistics of your Instagram posts 
Pricing Plan (Monthly)
Agency (up to 15 accounts): $99.95
Personal (one account): $29.95
Team (up to five accounts): $49.95
Check Out Our Related Posts:
09 Most Effective Ways To Get More Instagram Story Views
How To Become Instagram Famous? Check Out These 07 Ways
Why Instagram Stories Are More Important Than You Think?
Wrapping Words
Managing multiple social media accounts is indeed a daunting task. But with an appropriate automation tool, you can handle all your activities with ease. Growing your Instagram business is all that we wish for. Hence, we have provided you with the best set of Instagram automation software to automate your posting. 
We hope you find the right tool for yourself. Build a strong network with your audience by giving the latest content and best posts relevant to your niche. Be one step ahead of your competitors in advertising on Instagram.
Do not forget to mention the Instagram automation tool that interested you the most.
I hope the article helped you know about Instagram Automation. Is there something that we can incorporate? Please drop your thoughts in the comments below. I would love to hear from you!