Did you just landed at a page on your Instagram displaying – Your account has been temporarily blocked from taking this action?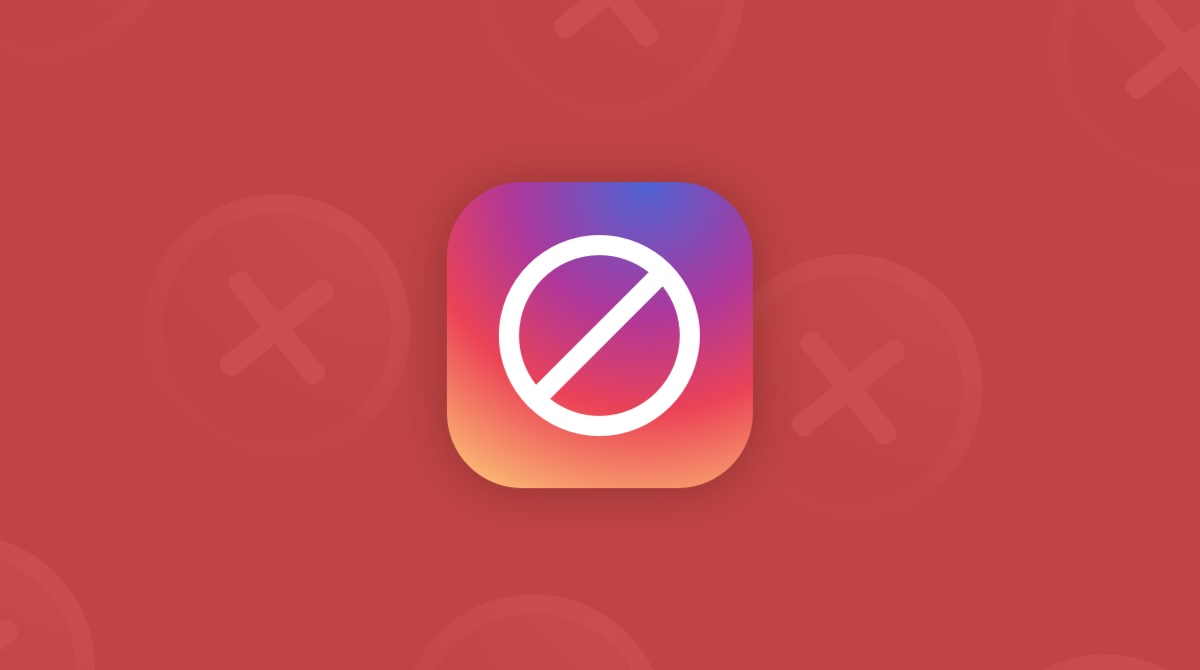 Do not worry at all.
Right since the start of June month, Instagram is making a lot of changes in its algorithm, and that is why a lot of people are facing this Instagram Action Blocked issue.
Although till now we haven't found out what is the real reason behind this. There are many theories out in the space such as it is their technical side fault as many people do not use any automated tools for likes, comments, as well as do not get indulged in the spam activities. But then also they faced the action blocked issue. Also, it is not known whether this is done intentionally or if it is just an error from Instagram's part.
Whatever may be the reason behind this stage, one thing is very evident that – Instagram is restricting users for using the platform for the marketing purpose plus keeping a check on the users who are organically growing their follower's count rather than paying for their Instagram ads.
The big question today is – How you can deal with this issue?
But first let's understand this – Those days are gone when you relished following and unfollowing people without any restrictions. But now, Instagram has been very strict about the follow-unfollow limit. And it's an undeniable truth that – no ordinary user will do this every day. The Action block is a bad thing for genuine users but, there are some good things about this as well –
The phase of "social signal panels" has come to an end or it will get quite expensive. This will help to leverage your Instagram account.

Spammers will now relinquish using Instagram automation tools which signifies that the audience set which you are targeting will now be getting fewer notifications and they will be able to notice you faster.

More time will be there for you to learn and implement brand new tactics to grab more attention of the audience to your Instagram account.
Why the follow-unfollow method has been used so much by individuals?
The main reason behind this was – the follow-unfollow method was the simplest and the easiest. To master Instagram marketing, the first rule every person read was this. If you want to grow your Instagram account, you have to eventually go for the following-unfollowing.
But from now onwards, you need to stress and concentrate on other actions and steps to get more and more eyeballs on your Instagram account. You need to create your strategy and should dwell your time analyzing things what works for your account and whatnot. 
Things you need to do to get rid of Instagram action blocked.
1. Use Auto broadcast message 
From your end, you need to make sure that you won't give a single reason to Instagram to block you. You have to be smart, act wisely and take actions gradually. 
Use Socinator's Autobroadcast message tool to message your clients regarding the promotion of your service and brand. 

Take the opportunity and never miss to respond to the users who have interacted with your posted stuff. Also, grab the chance to highlight the key details of your product and services during the process. 

You can message directly to the users who have like as well as comment on your Instagram posts or the posts which were the targeted ones.  
2. Use the comment, like and the like comments tools
Like Posts – This unparalleled feature allows you to search for posts with different query types and automate like posts on the platform. Also, the action is performed on the settings configured time. 

Drop Comments on Instagram posts – This feature will allow users to automate the commenting process on posts. Also, you can search for posts with different query types. Also, the action is performed on the settings configured time.

Like Comments – Acknowledgement is very necessary if you want to grow your presence on Instagram. Starting dropping hearts on the posts which seems to be related to your niche and leave comments. 
3. Instagram stories work like a miracle
Posting compelling content on your stories will work to grow your Instagram account. You can post stuff in stories multiple times a day. Putting on interactive content that entertains users will elicit interest and will push the users to hold to your account.
To boost engagement and participation, you can make the best use of Instagram stories by running contests, polls, asking questions, coming live, etc.
4. Make use of Hashtag scraper to rank your posts and user scraper for focused targeting.
Now scrape popular and trending hashtags on Instagram and use in your posts to rank them higher and perform the particular function on configured time. 
Also, you can search for users with varied query types and perform the scrape action on configured time. Searching users will help you know who have a large number of followers and will help you to promote your brand by contacting them. 
5. Make use of the Delete Instagram posts tool
To balance the look and authenticity of your Instagram feed, you need to space out the irrelevant posts. Always keep the posts which are of high quality and which have high engagement with them. Your feed should be well-organized and should look appealing. If you want to grow your Instagram account, you must keep a carefully vetted profile.
6. Use follow-unfollow at a more gradual pace
It's not that you should ditch the follow-unfollow practice, but you need to take the baby steps. Do not go over-hyped and try to follow people in your niche and which are relevant to your account. 
Start with the following 10 accounts per day and grow it daily to 1-2 accounts. You will get the results soon. For more information, you can go to our detailed guide on Instagram follow-unfollow.
7. Do not get yourself limited to just one social media platform.
If you want to be successful, you should not depend totally on one single platform. Most of the businesses hit hard on the ground when Facebook made changes in its algorithm. Users who were not entirely dependent on Facebook wasn't affected that much. 
To promote your business on other social media platforms, we have got super defined, unparalleled tools for each of the social media channels which will make your work easier and will help you grow faster. Visit – https://help.socinator.com/support/solutions. These tools will provide you results in no time.
Wrapping it up
Instagram action blocked is directly coming from Instagram, and there's no way around. The good news is – It can all get better again & The bad news is – once you have got temporarily blocked, you cannot use the Instagram the way you used it before. You need to create a new approach and do not panic, as there are numerous ways to grow your account.
Follow the steps mentioned in these posts and keep in mind to remain creative with your Instagram experiments. People want something unique and new. Keep posting high quality never seen before content, interact with your audience wisely, use the Instagram features smartly, and hold your audience's attention all the way intelligently.