How You Know It's Time To Compare Instagram Ads vs Facebook Ads?
When we talk about social media platforms, the names that first strike our minds are Facebook and Instagram. These are the vast social networking sites having enormous audiences to support them with all the extraordinary features. From getting your hands on the latest trends to building your brand presence on the site, social media platforms have got your back.
The sites have built such trust within their audience that whenever any brand wishes to promote their products and services on the platform, they do not have to look back. They can take their business to some other level only by creating unique and organic advertising campaigns whenever they post.
Hit The Play Button To Listen This Podcast:
But the social media marketing strategies are not similar for all the platforms out there. If you check out some articles sharing information to proffer on social media platforms, they might not straightaway workout for you. Both the platforms are different, and they have various types of audiences. Hence watch out for this blog before you make your next move.
Overview

Let us first understand the principal reason behind choosing social media platforms to promote a brand. It is nothing other than the cost-effectiveness, adaptable, and uncomplicated methods to use the sites. 
The social networking sites understand that your business must reach out to your target audience, has a vast increment in sales, builds brand awareness among the users, enhances engagement and traffic on ads, and has a high conversion rate of potential customers.
Hence it makes sense for all companies to take up social media marketing strategies for their business.
Now, even if you are only a beginner or an experienced advertiser, you must understand which platform would be ideal for supporting your niche and help in the growth of your business. Social media advertising will require a lot of effort and investment as well. So, if you want to make the most out of it, build the best advertising campaign for just the right platform.
Socinator- The Social Dominator

May it be Facebook or Instagram, running your business on social media platforms and being able to manage all of them together can seem a little tricky. It is not only challenging for beginners but also for experienced users to manage them collectively. We advise them to start making use of social media management tools.
Yes, Socinator is a social networking intelligence tool that works safely and organically for about 08 social media platforms. Hence, it is a one-stop destination for all your social media activities requirements. It is a pretty uncomplicated tool, designed beautifully for the business owners to get started with it and forget all their worries.
The tool supports automating and scheduling posts. Hence, you can create your appealing advertising campaigns before and schedule them to get posted on your event dates. Isn't that amazing that a simple tool has taken away all your worries about remaining active and updated on social media platforms?
The tool provides several features according to the traits available on the platform itself. So, without any more delay, let us check out Socinator's features for Instagram and Facebook.
Socinator's Features For Instagram Ads
Activity Statistics And Reports
Auto Publish Posts
Auto Comment
Auto Follow
Auto FollowBack
Auto Like
Auto Email Verify Accounts
Auto Repost
Auto Unfollow
Block Followers
Broadcast Messages
Schedule Profile Pic Change
Delete Posts
Download Photos
Efficient Account Management
Find And Extract Engaged Users
Find And Extract Hashtags
Find And Extract Targeted Users
Full Account And Report Export
Like Comments
Live Chat
Monitor Folder Feature
Proxy Support
Socinator's Features For Facebook Ads
Activity Statistics And Reports
Auto Accept/Cancel Friend Requests
Auto Engage with Likes and Comments
Auto Like Websites
Auto Post/Share Content In Your Groups
Auto Publish Content from RSS Feeds
Auto Reply to new messages
Auto Scheduling
Auto Send Friend Requests
Auto Wish On Life Events
Broadcast Messages
Efficient Account Management
Events Manager
Filter Support
Find Groups and Pages in your niche
Full Account And Report Export
Join/Unjoin Groups in your niche
Live Chat
Mass Download Images
Monitor Folder Feature
Proxy Support
Reach People In your niche
Schedule Auto Invite friends to groups
Schedule Auto Invite friends to like pages/events
Schedule Auto Unfriend
Skip Unwanted Groups
Spintax Support
After checking out Socinator's Instagram and Facebook features in detail, you might be intrigued to know which other platform it supports. So, here is the list of social media platforms that you can run comfortably with a single dashboard.
Facebook

Instagram

Twitter

LinkedIn

YouTube

Quora

Pinterest

Reddit
Now, you have the best tool with you, so nothing can stop you from serving the best to your audience. Again, it ultimately depends on you to decide which platform works the best for your brand, and you can undoubtedly pick out the best by the end of this article. But if you wish to create appealing advertising campaigns for your brand and want to stand out from your competitors, click on this link:
https://poweradspy.com/features/
What Exactly Both Of These Platforms Offer?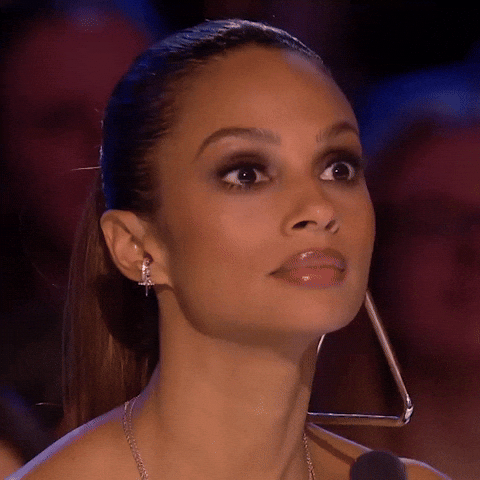 There are two giants of social media platforms that can provide the best return on investment as they have a vast audience network. Facebook is huge, and yes, we mean it. It got launched back in 2004, and since then, it has always strived to be on the top, providing the best user experience to its immensely popular with its 2.6 billion monthly active users family. 
Instagram is owned by Facebook today, and it does not make any changes. It got launched back in 2010, and without any support, it maintained the hype it created from the beginning. It also has a strong network of 1 billion monthly active users. 
All these platforms initially supported connecting users with their family and friends globally. But now, they have evolved a lot more and are all set to provide room for eCommerce and business. As these platforms have an enormous audience, it becomes pretty easy to promote your brands and reach out to more users within a short span.
If the platforms offer similar deals, then which site should you settle for? Let us figure it out with some extra added information.
Building Brand Recognition

Talking about Facebook, there are around 60 million Facebook business pages on the platform. The users who follow a similar niche can engage with their content by liking or following the page. But unfortunately, a few percentages of users put effort into interacting and commenting with the brands to get their queries resolved.
But Instagram has a better scenario in this case. The companies that have to build their business profiles on Instagram see better results than Facebook. The users come forward and make sure to communicate with the brand through their posts. Remember the marketers need to remain highly active to grab the user's attention.
Now, since Instagram has higher brand engagement, would you receive more views, shares, and comments when posting every type of content or ad on Instagram rather than on Facebook? Interestingly, no.
Okay, let me stop you right here and ask you an interesting question. If Instagram users actively participate and show engagement on the posts, do they serve the best for all types of advertisements, such as texts, pictures, and video ads?
Surprisingly the answer is no!
Facebook has a lower audience engagement and traffic, and it might take some more time to create your brand recognition. But the audiences generate a lot of hype around the video ads, and they are trending these days. Instagram is also great at it, but the users there prefer picture ads more.
So, if your brand looks forward to creating video ads, go for Facebook. Otherwise, Instagram is the place for you.
Audience Engagement And Traffic

Facebook might not be great at audience engagement and traffic. But it has been on the Internet for ages, and it has managed to create a large fan base. Hence, the audiences on Facebook do not get settled within a limited age group. Various people from different age groups scroll their newsfeeds to view appealing content related to their interested niche.
Instagram is all about the latest trends. Hence, it usually attracts only a certain age group and has a smaller audience than Facebook. 
So, if your business aims at grabbing the attention of users who belong to a specific age group, try advertising on Instagram. But, if you run a business that interests all age groups, consider Facebook as the older generation mostly prefers being on this platform.
Instagram Ads vs Facebook Ads

To decide which is a better platform to advertise, you must check out what type of ads the platforms allow to post on their sites. 
Facebook has various advertising types, and some of them are picture ads, video ads, carousel ads, offer ads, event response ads, canvas ads, lead generation ads and post engagement ads.
There are numerous ad types that Facebook provides, and you can choose which one works the best for your company. Again, almost all of these advertisements can help you gain audience engagement and traffic on your posts and business page. You can also go all out with your creativity to create winning ads for your brands.
Let us now have a look at Instagram ads. Instagram does not have a huge collection of advertising types. It enables users to post image ads, video ads, carousel ads, and stories ads. Nevertheless, these advertisements manage to create a lot of hype within the users. Again, if you pay closer attention, Instagram supports stories ads, let us grab some more ideas about it.
Instagram stories update is pretty widespread among the users and is still in demand. Hence, the stories ads receive more clicks than the feed ads on this platform.
Instagram story ads enable the users to go creative with their imagination and create a beautiful and appealing advertising campaign for each event. Hence, it is one of the best cost-effective ways to post effective ads on your page.
Check Out Our Latest Posts:
Reach Out : Basics Of LinkedIn Connections
The Real Skills You Should Look For In The New Reddit Updates
What Is The Best Instagram Story Dimension & Size?-(2021 Updates)
It Is Better To Consider Both The Platforms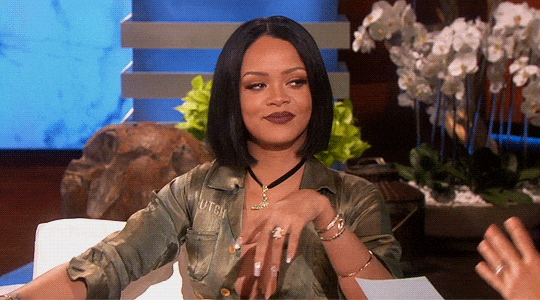 Yes, keeping aside all the discussions, it is best to accept the benefits of both social media platforms. Both the sites Facebook and Facebook-owned Instagram have enormous advantages and can provide an exceptional return on investment on your ad campaigns. So get your hands on both social networking sites. 
Some ads perform great on Facebook, and others are good for Instagram, then why not take your business on both of them. If you support a niche that interests both the older and young generation, hold knowledge of both Instagram and Facebook. Hence, you can go all creative and use different ad campaigns for your business.
I hope the article helped you know about Instagram ads vs Facebook ads. Is there something that we can incorporate? Please drop your thoughts in the comments below. I would love to hear from you!