Twitter identifies its users by their usernames, also called Twitter handles. As you know, it is a unique identifier for every different person. So, two individual users can't have the same Twitter username.
And it shows- that you can't utilize a handle that has been claimed by another user. Your Twitter username should be special to distinguish your account from the rest.
Make sure to select a username that goes well with your brand name. That would make it easier for people to find and know more about your brand on Twitter.
Although Twitter also recommends some usernames, you have to be certain about your username before selecting any. Since you don't want to opt for any username that doesn't represent your brand in an authentic way.
So let's know more about what a Twitter handle is.
Listen To The Podcast Now!
What Is A Twitter Handle?
The name you have selected to register on Twitter is your Twitter handle. Basically, you can recognize it by the symbol "@" followed by the Twitter username.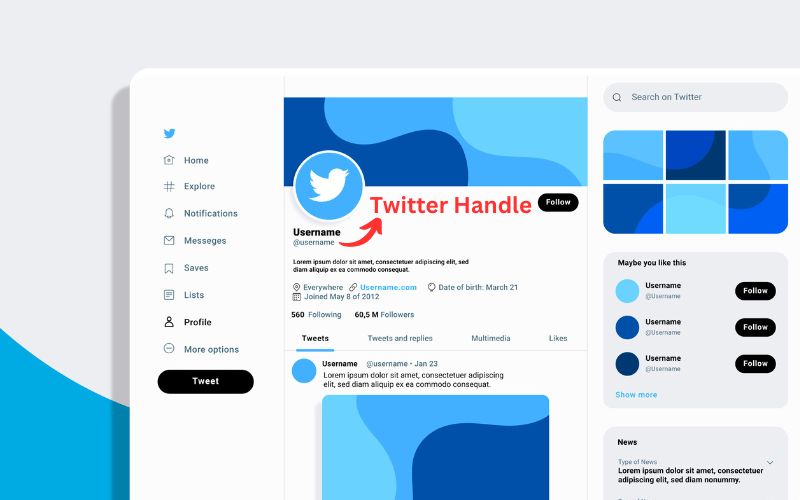 As we already know, every user has a unique username/ Twitter handle, which also acts as an account identifier. However, there are more such functions of a Twitter handle.
For example, you can use it to mention or tag other accounts in your Tweets. That would facilitate you to start a direct conversation with other users. Or you can also refer to someone in your Tweet to get their attention.
Besides that, having a great Twitter handle could help you catch the attention of your target audiences, making it easier for you to create a recognizable brand image.
Twitter Handle Requirements
While you may choose whatever username you want on Twitter, there are a few restrictions also. For example, you cannot use the words- "Twitter" or "Admin" in your username. Also, it doesn't allow you to take the username already taken by other users.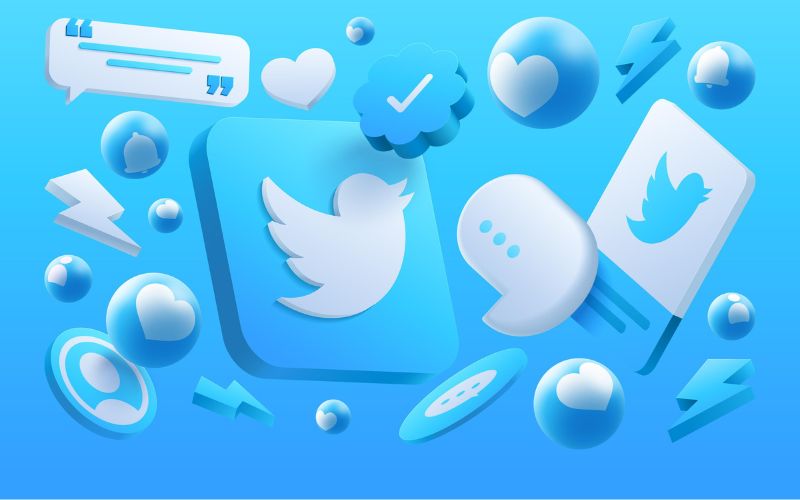 Your username shouldn't exceed the 15-character limit. Although, your display name could be longer than that (up to 50 characters). It allows you to use alphanumeric characters only to create your user name. And one more thing to add- you can't use special characters for your Twitter handle (except for the underscore symbol).
But that's not the end here. Even if you are looking for the username of suspended or deactivated accounts, you won't be able to claim it. So, ultimately, you have to select a different username on Twitter.
How To Find My Twitter Handle?
There are many ways you could be able to find Twitter handle. Suppose you are using a desktop device. Open the Twitter website and log in to your account. After you log in, you will find your name and username in the bottom-left corner. The text showing after the "@" symbol is your username.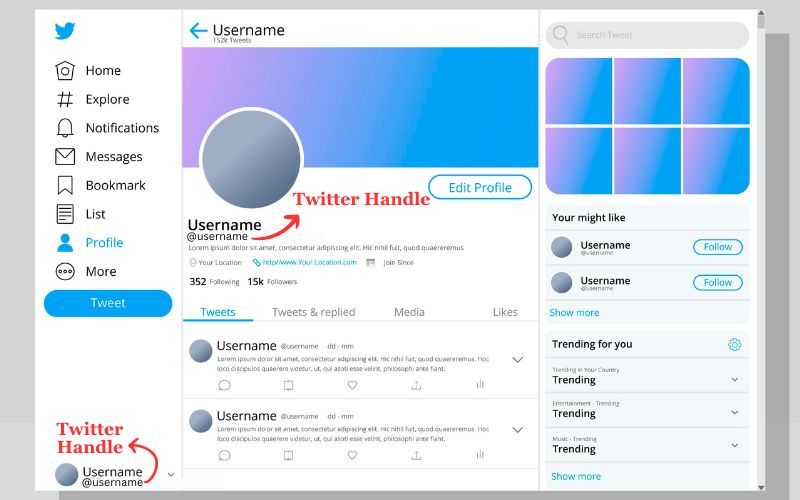 Now, if you go to your profile page by taping the Profile tab at the left side of the Twitter homepage screen. Under the profile, you will find Twitter handle below your name. If you check the Twitter profile URL, that too contains your username.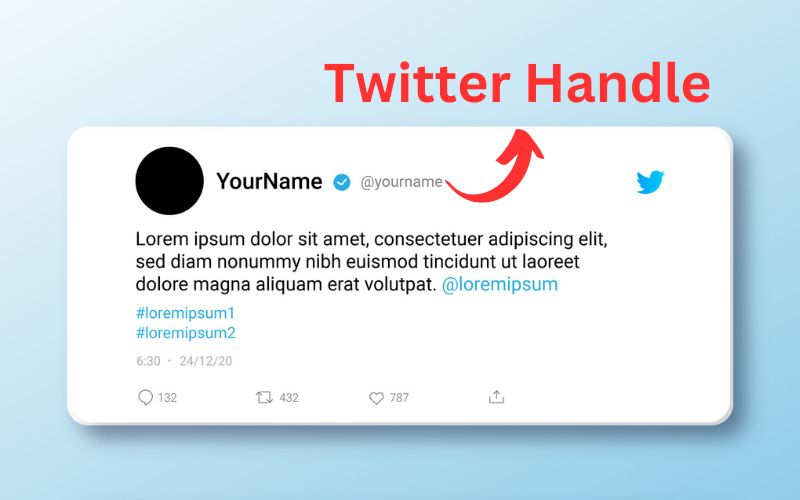 Moreover, if you check your tweets, you will find your Twitter username beside your display name starting with the "@" symbol.
Also Read

7 Ways to Get More Followers On Twitter

09 Tips to Grow Business: Best Twitter Marketing Software

How to Use Twitter Automation Without Ruining Your Brand Value
How To Choose An Effective Twitter Handle Or Username?
Having a unique and professional-looking Twitter handle will help you gain better esteem in front of your audiences. You must look for a username that seems sophisticated but also unique, which represents your organization, and is easy to remember as well.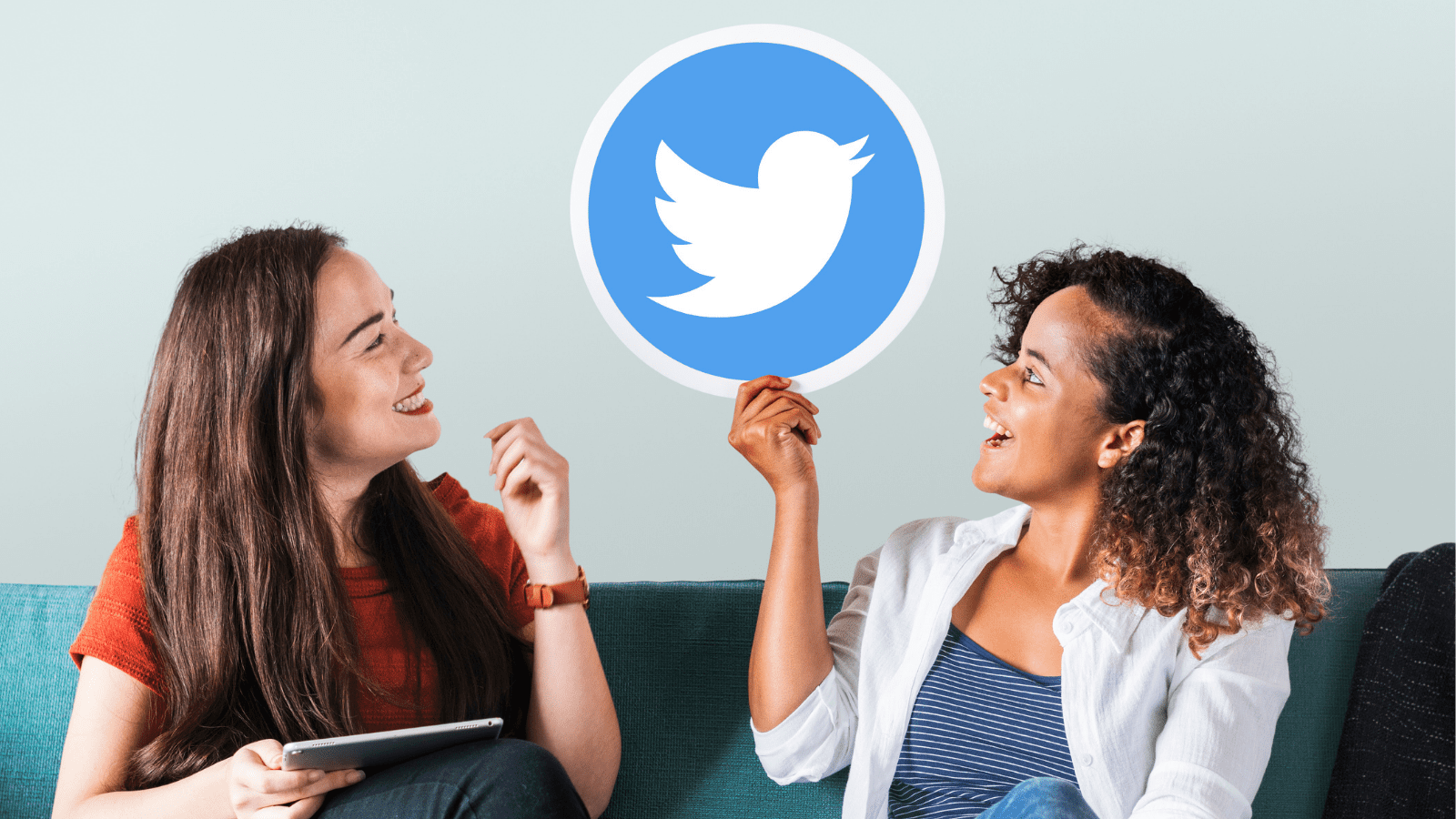 However, with over 353.90 million users on Twitter, it won't be easy for you to get the desired Twitter username. Therefore, here are some tips, that may help you in selecting the right Twitter handle.
Use Relevant Name
Most users opt for a username similar to their actual name or brand name. However, if the name you want is no longer available, you should look for other relevant names that depict your brand name.
One thing to know is that your profile URL also has your Twitter handle. So whenever someone searches for your Twitter username, it becomes easier for them to find your profile.
But in another case, if you have a username different than your brand name. It would make it even more difficult for people to find your Brand's Twitter profile.
Easy To Remember
If your Twitter username is easy to remember, it will be easier for people to recognize you and your brand. It also enhances the chances of getting your username mentioned in the Tweets of the people who follow you. Eventually, this would help you to attract more followers to your account.
However, if your username is not easy to remember, it would be difficult for people to recognize you or your brand. And even if someone wants to mention your username in their tweet, it won't be easy for them to search for the Twitter handle that they don't even remember.
Don't Use Underscores or Numbers
Usually, when people find out that there is already a Twitter handle with their name, they add underscores or numbers to create a differentiator. However, if you also include numbers and underscores in your Twitter handle, it would become difficult for audiences to remember your username.
Also, when someone sees the numbers on a Twitter username, the first thing that comes to mind is that it could be a spam account. Instead of adding numbers or using an underscore in your Twitter handle, you should try to create a unique username that would be easily recognizable to your audiences.
Keep It Short
Twitter allows you to use 15 characters to create a username. However, we suggest you not use entire characters for creating a username. As we know, most people find it not easy to remember usernames that exceed 10 characters.
Creating a short and sweet username would also make it easier for others to mention your username in their tweets. For example, if you see the Twitter handle of ReadWrite, it is @RWW. They have shortened their username into three letters to create an attractive Twitter handle that is easily recognizable and even easy to mention in the tweets.
Use Terms Like "Real" & "Official" Carefully
Nowadays, it is common for some brands and celebrities to use words like "real" and "official" in their username. While Twitter influencers or celebrities can do so, many people also create fake or fan accounts using such words in their usernames.
But if you still want to use words like "Real" and "Official" in your username, we recommend- getting your account verified before doing so. Otherwise, it will make your username look spammy and fake.
Now that you have already created a unique Twitter username for your brand, you are ready to explore Twitter and grow your brand name. In that case, we recommend you try out the best Twitter marketing software (Socinator) to streamline the process of making tweets, following/unfollowing, retweets, likes/ unlikes, comments, etc.
Socinator – The Only Social Media Automation You Need
Sociantor is the ultimate automation solution for all your social media requirements. It allows you to automate your social media activities on multiple social media platforms like Facebook, Twitter, Instagram, YouTube, Linkedin, Quora, Reddit, etc. With its easy-to-use interface and powerful automation capabilities, you can seamlessly manage your social media profiles without much effort.
It offers all the essential marketing features that you may need to chase your business goals. Suppose- You are using Socinator to automate engagement on your Twitter profile. Here are the features that will help you manage your Twitter account more efficiently.
Auto Publisher:
It allows you to plan and schedule your tweets in advance so that you can have more time to do your research and create more engaging content for your audience.
Performance Reports:
Socinator also allows you to check on the daily progress of your Twitter account showing the engagement details about your tweets in an illustrative format, making it easier for you to evaluate performance.
Auto Follow/ Unfollow:
This feature allows you to search for the relevant users and auto-follow them. Moreover, if you have been following people who don't relate to your content, you can auto-unfollow such users using Socinator.
Auto Comment:
As commenting is a significant part, Socinator ensures that every single comment is profoundly smart and not a sham. It gets the significance of your credibility before your audience.
Auto Retweet:
Now if you find other tweets mentioning your brand username, you can use this feature to auto-retweet all such tweets with Socinator.
Broadcast Messages:
If you have important news that you want to tell your fans or you want to make any request to your audiences, you can send a message out to all by using this feature.
How To Change Your Twitter Handle?
Even after so much effort to create a unique Twitter username, if you want to change your handle again, then surely you could do so. Here are the steps you can follow:-
After logging in to your Twitter account, click on the More tab.
You will find the Setting and Support tab. Select that.
Now click on the Security and Privacy tab.
Then, select 'Account Information.
It will ask you for your Twitter account password for security reasons.
Type in your new username in the text box and save.
If the username is taken, Twitter will provoke you to make another one and propose a few thoughts. When the username is accessible, you'll see a green mark.
Now click on the Save button, and you have a new username on Twitter.
Conclusion
You can change your Twitter username, by going into your account settings and finding the form field that contains your Twitter handle data. It isn't prescribed to change Twitter username too often because you can befuddle users and dismiss them since they will not have the option to perceive a predictable character on the stage. Pick something and stick with it, to some degree for some time to develop a fan base.
Also, recall, "If it ain't broke, don't fix it!"
And using Twitter automation software like Socinator, you can develop your Twitter account as a wholesome.