Nowadays, social media is the best medium to grow your businesses, interact with your customers, and build a quality reputation. However, this also implies that your interaction and reviewing window get widened. Your customers can praise your offering and products to the utmost levels, and the same can be the reputation declining demon too! That is called social media listening! It indeed allows the other customers and audience to further know about the products and helps you to control the damage with appropriate actions. 
About nearly 2/3rd of the marketers and advertisers agreed to the term that social media listening strategy assisted in increasing their revenues. Most of them take social media listening and monitoring the same. However, both phrases are interrelated, but they depict completely diverse meanings. 
Today we will talk about something expectational which will assist you with improving your social media management and much more. The term is "social media listening." Everything related to this term is in this article. What is social media listening? And how they work for your business. 
In this article today, we will enlighten every term related to social media listening and monitoring, so, without any further delay, let's get into it.
WHAT IS SOCIAL MEDIA LISTENING?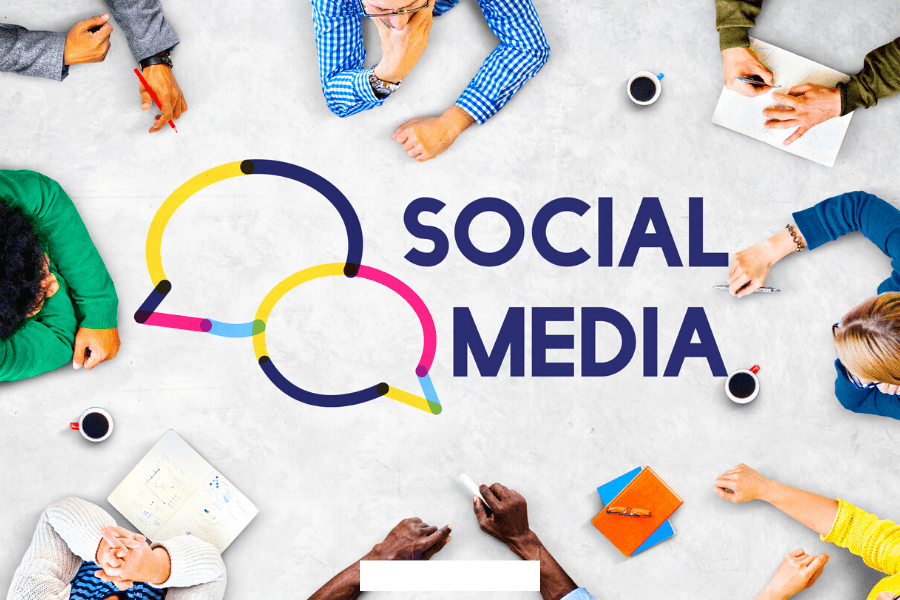 Social listening is outlining social media platforms for comments and conversations communed to a particular brand, product, or offering, then scrutinizing and researching them for insights into the prospective prospects to function.
 It's technically a two-step methodology; 
Step1: Monitor and investigate the social media channels for mentions of your brand, competitors, products, and keywords associated with your business. 
Step2: Analyze the data for practices to put what you comprehend into activity. It can be as small as responding to a happy customer or something big.
WHAT IS THE DIFFERENCE BETWEEN SOCIAL MEDIA LISTENING AND MONITORING?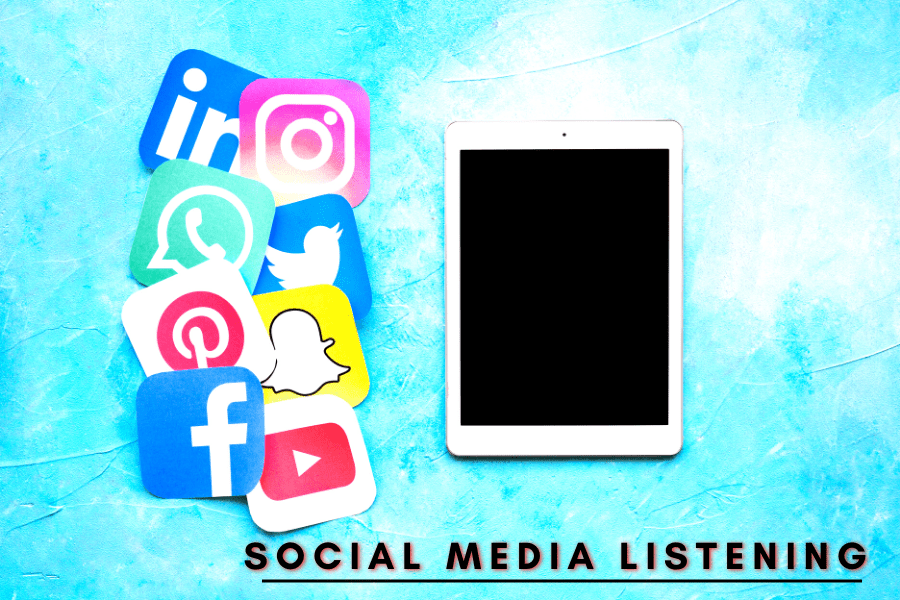 Technically social media monitoring is all about collecting the data. It allows you to analyze the social media metrics such as; 
Brand mentions

Hashtags

Industry trends
Social monitoring fosters value and analysis of the marketing trends, while social listening scrutinizes and examines the interaction metrics on social media sites. Suppose a post contains 50 engagement comments; analyzing this is a social media monitoring and investigating the post that gets negative comments and angry face reactions.
HOW DOES SOCIAL MEDIA LISTENING HELP YOUR BRAND?
Comprehend & Interact With Your Audience
Social media listening assists your brand in a better understanding of the perspective of what your audience wants. For example, a customer might tweet about how much they love your products, or another might spot a conversation where the people are seeking solutions that you could provide.
Competitor Intelligence 
Social listening is much more than just apprehending what the audience says about you. It's a great idea to comprehend what your competitor wants to say about your services, offering, and others. 
This parameter will give you more insights into what your competitors are up to in real-time. Competitor Intelligence allows discovering these new opportunities and threats to encounter further plans and respond in time.
Cut Off  The Crisis
Social listening allows you to track parameters in real-time, so you get all the necessary parameters at the right time to handle any crisis. It is like an early warning system that alerts you to positive and negative changes in your brand.
Social listening also assists you in addressing the PR disasters before they get out of control. If the social media sentiments are down, it will ease your task to sort them instantaneously.
Determine Possibilities for Collaboration
Monitoring social conversations about your industry will give you a sense of who the significant creators and thought leaders are in your space. 
They have a tremendous influence on how people feel about you. Rather than trying to barge into an existing community, connect through collaborations with people who already hold a meaningful place in the conversations you want to join.
That is why social media listening platforms have shown to be advantageous to your company. To help social media listening solutions are available that can assist you with automating, listening, monitoring, and other aspects of social media management. The following are some of the most significant social media listening technologies that are readily available on the market:
Socinator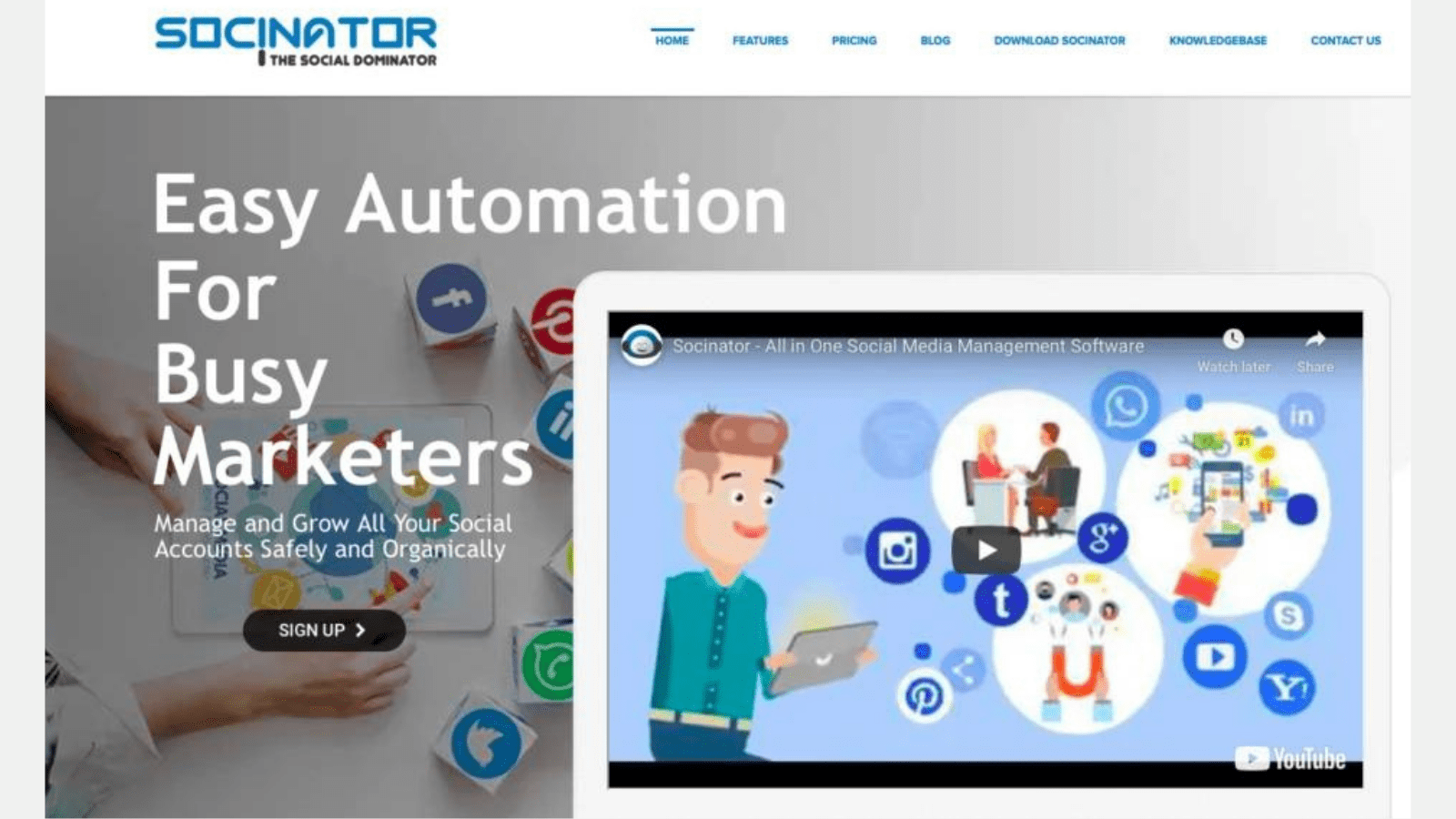 Socinator is one of the social media marketing tools that affect the organic growth of businesses or brands for social media platforms like Instagram, Facebook, Twitter, Quora, Linked In, YouTube, Pinterest, Google+, Reddit, and Tumblr automation with an easy user interface.
Socinator is the best and most efficient social media listening tool that offers numerous services on every social media platform. It provides various innovative and productive features, such as automated publishing, commenting, and scheduling.
Socinator Features;
Auto publishes schedule posts on multiple platforms. 

Auto shortens URLs by automating submit captcha verification.

A detailed report based on each activity with an embedded browser for each network.
👉 Facebook Marketing – Get all the data for activity statistics and reports for better analysis. Auto accepts and cancels friend requests that come under your niche. Auto engages with likes and comments, like websites, auto post/share content in your content, auto-publish content from RSS feeds, etc.
👉 LinkedIn Marketing – Auto endorses connections, auto engages with likes and comments, auto post/shared content in your groups, auto sends connection requests, and efficient account management specially designed for LinkedIn marketing. 
👉 Twitter Marketing-  Activity Statistics And Reports, Auto Comment, Auto Follow, Auto FollowBack, Auto Like/Favorite, Auto Reply Messages, Auto Retweet, Broadcast Messages, Efficient Account Management, and Find And Extract Hashtags.      
👉 Instagram Marketing-  Activity Statistics And Reports, auto-publish, auto comment, auto follow, auto back, auto likes, auto email verify accounts, auto repost, auto unfollow, etc.
With all the best and most efficient features to manage and grow social media accounts, Socinator remains the best choice for all the marketers and advertisers, with budget-friendly pricing plans.
Pricing plans start from $9.95 monthly.
Hootsuite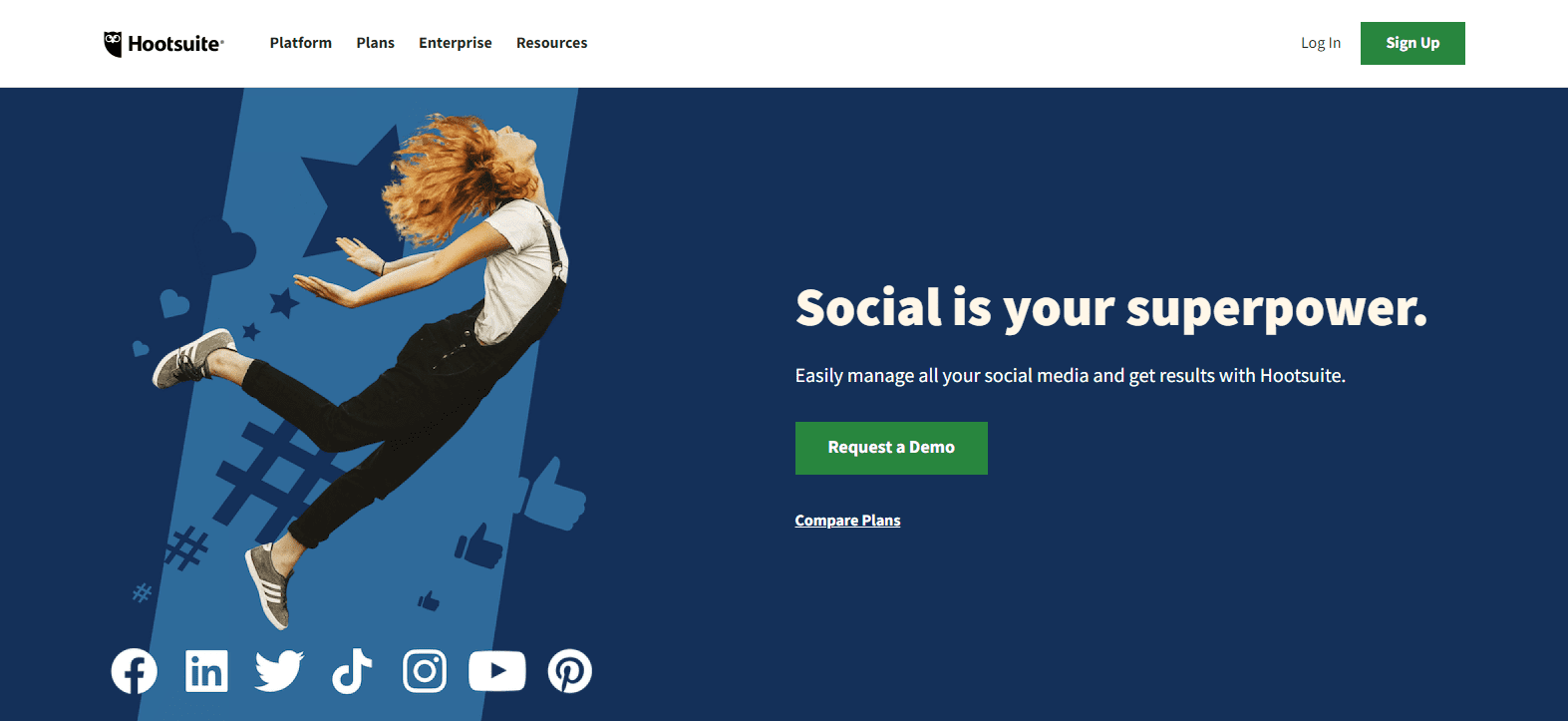 Hootsuite allows you to view and respond to your messages, comments, and brand mentions across several social channels in a single dashboard. Track influencers and leads in lists that can be imported and shared with others in your company.
Hootsuite Features;
👉 Manage and monitor all social media activity with native tools and features.
👉 Easily monitor mentions and respond directly to the platform.
👉 Customize paid social media campaigns with the Boost option and balance organic reach and paid advertisements to help optimize your content's engagement.
👉 Measure success across several social platforms compatible with Hootsuite, including Facebook, Instagram, Twitter, YouTube, LinkedIn, and Pinterest.
👉 Add one of the many social network integrations compatible with the software and view them from your Hootsuite interface.
Pricing plans start from $49+ monthly.
Buffer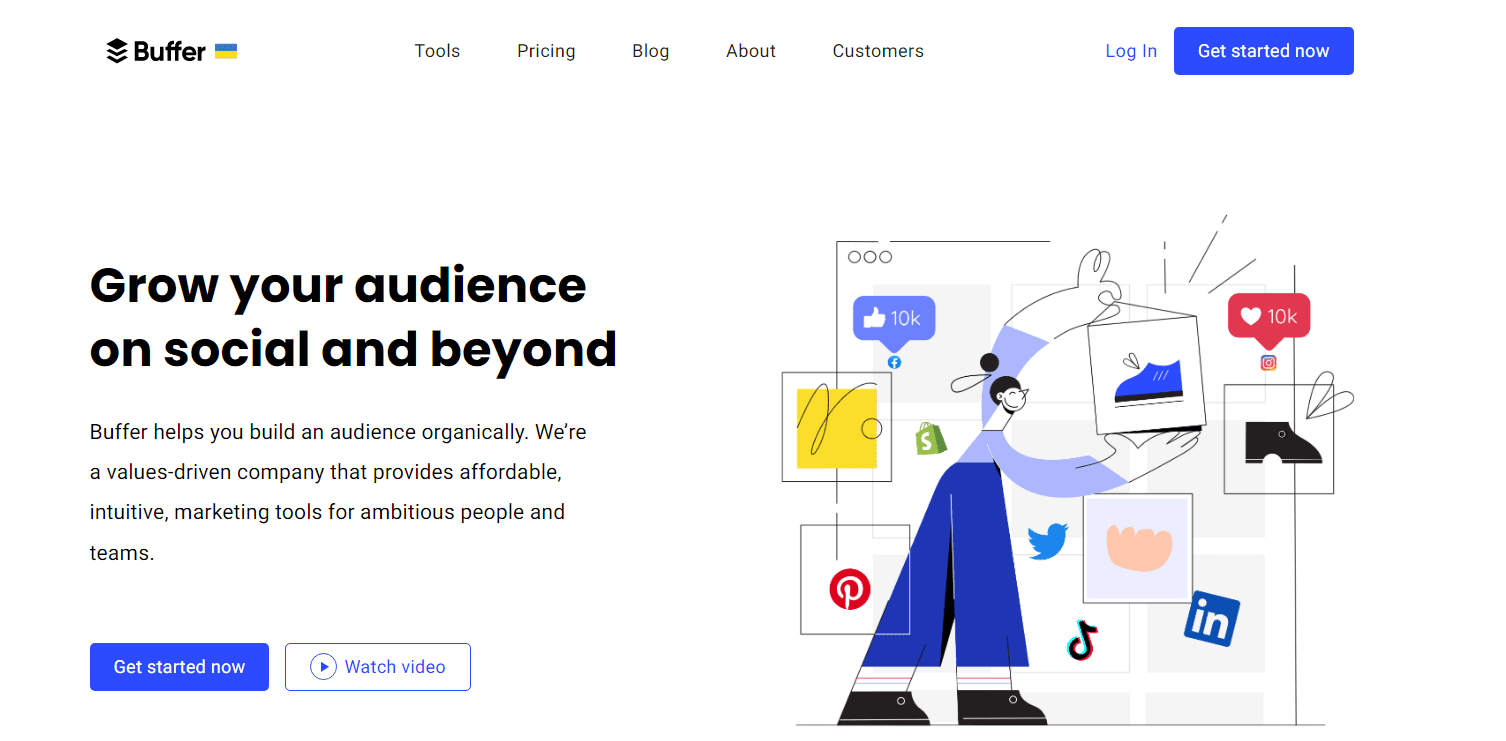 Buffer completes an omnichannel experience for your social media and community teams. The tools make it easy to find the conversations, join discussions, and delight your audience. You can post content and engage directly in the replies from one centralized dashboard through a team-shared inbox.
Buffer Features ;
👉Plan effective social campaigns using the scheduling and publishing features.
👉Monitor your team's performance by measuring engagement and audience behavior with the reports and analytics tools.
👉Use the story monitoring feature to record and analyze your stories on channels like Facebook and Instagram.
👉Incorporate social platforms that Buffer subsidizes, including Facebook, Twitter, Instagram, LinkedIn, and Pinterest.
 Pricing plans start from free monthly.
Read Our Latest Blog;
How Does Marketing Automation Work?
How Twitter Handle Can Change The Way You Handle Twitter
WRAPPING UP!
Social media listening and monitoring are somehow interrelated and interlinked. It embarks and allows businesses and marketers to analyze and investigate the social media interacting metrics so that your public image is on the safe hand. 
Socinator embarks on the best social media listening tools that automate, manage and build your social media accounts organically and beneficially. Each specific social media management feature becomes a good choice for marketers with budget-friendly pricing plans.
Ensure to analyze all the metrics to discover trends over time, rather than just individual comments. These overall understandings can have the most robust effects in guiding your future strategy.