The Covid-19 pandemic hit us back in 2020, and it is still prevailing with a second wave causing more harsh effects than earlier. In this crisis, the healthcare system has been working day and night to provide help to most patients. But there are still some people who  are unaware of all the recent information related to Covid-19 and usually suffer.
Nevertheless, social networking sites have always been our savior to provide the most recent data with every ongoing situation in the world. And today also the social media influencers and many brand owners are making the perfect use of these sites to acknowledge the users about the disease and some preventive measures to keep themselves safe. 
Not just that, they use the platforms appropriately to provide the latest information related to the hospitals nearby, availability of the required equipment, vaccines, and a lot more.
Hit The Play Button To Listen This Podcast:
Hence, now it is time when your social networking sites can positively help you come out of the situation safely. Not only the social media giants like Facebook and Instagram are there with the audience. Other platforms like Twitter, Telegram, and Truecaller have also started initiatives to give their best in helping out their network in these difficult times.
The data relating to necessary equipment such as beds, oxygen cylinders, medicines in the hospital are handy on social media platforms. So, let us look at some essential tips that you need to consider before posting any information on any of the sites.
Points To Remember Before Posting An Updated Data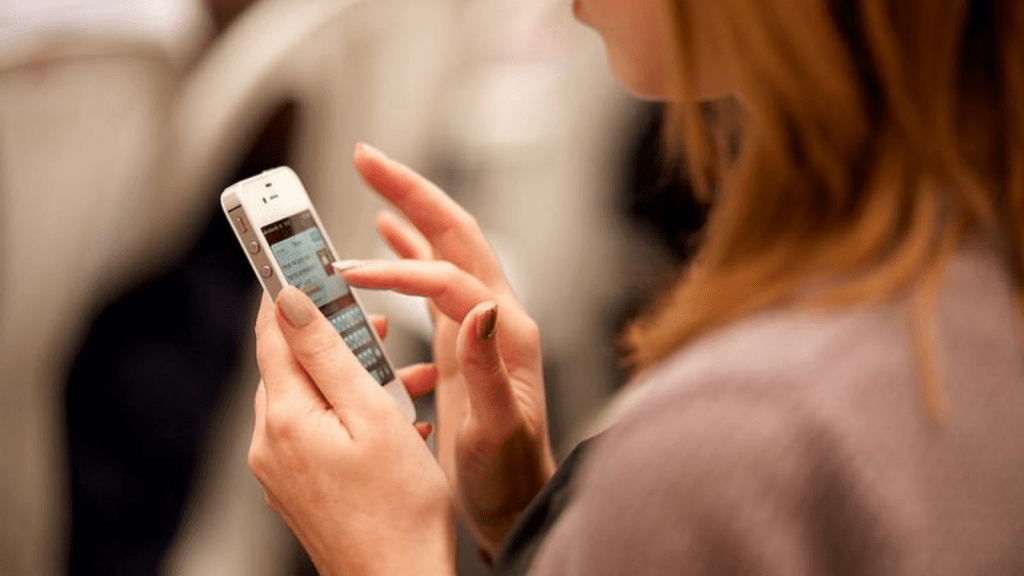 Whenever you find any lead and think of posting it on any social media platform, make sure you provide all the details appropriately. If you mention the availability of Covid-19 resources, you must inform how many of them are available and at which place.
Similarly, if you are posting about helping a patient, mention every specific detail starting from the patient's name, age, condition, and if they need to get admitted or home setup.
The number of a contact person, blood group of the patient, and others should also get mentioned if you are posting for help. Remember, clearly outline your need when asking for advice on social media to get the best responses. You will find yourself forced to dial a lot of numbers, so be patient. Many leads on social media might not always work.
It is necessary to put in every little detail if you ask for help and even if you wish to acknowledge users about the resources. So, when you need guidance, you might end up receiving a lot of comments from the audience. So, you need to be patient and hunt what genuinely works for you. 
Also, let me tell you from before that all the leads and contacts might not work for you. But that is completely fine. Social media is an immense platform, and you can unquestionably get help from the audience network available.
Facebook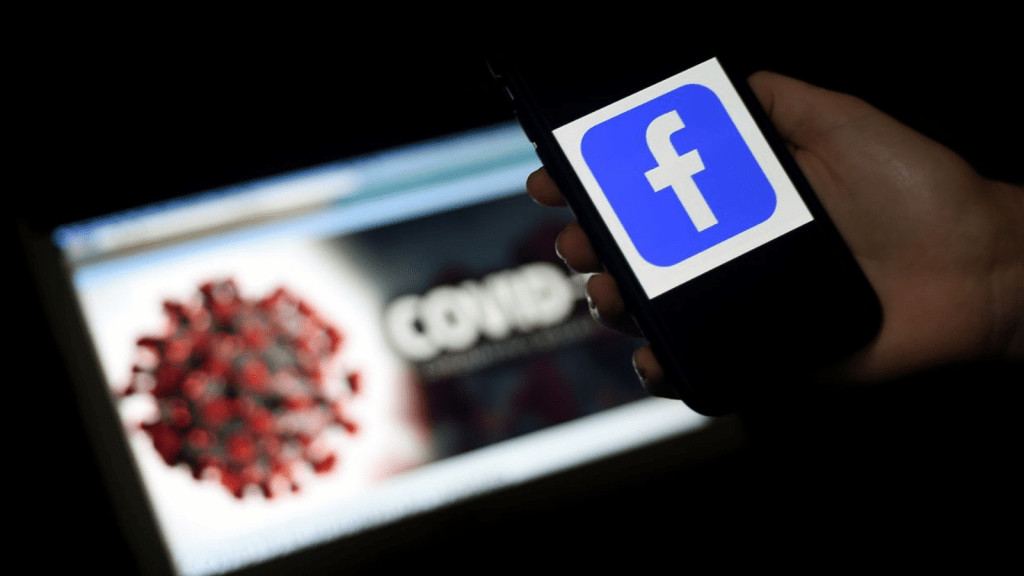 Facebook is a vast platform, and it makes sure that any initiatives on the site yield the required results. So, looking at the current pandemic, the platform has decided to provide all the necessary information on its mobile and desktop application. Again, the data is not random. They are the official information about the Covid-19 outbreak from the government itself.
Also, hashtags are playing an influential role in this situation. The audience can use the appropriate hashtags related to Covid-19 to place the posts on the required page. Again, if you are looking for help or want to share some information, use the hashtags before posting to make sure your post reaches out to people who can help or need them.
#COVIDEmergency, #COVIDSOS, #COVID19emergency, #SOS 
It is advisable that whenever you post something related to the outbreak on the platform and use the relevant hashtags, check if your posts are open to all. Yes, do not keep it limited to just your friends. Edit the privacy settings and use the globe symbol to make the info available to all. And as we all know, you can edit the privacy while posting or even after your post gets published.
For a more enhanced experience, Facebook has joined hands with the Government of India and is planning to get started with its Vaccine finder tool pretty soon. Now, it will be available in the Facebook application by this week. Again, it will be in 17 different languages to ease out the process for everyone using the platform. 
The vaccine finder will help the users know when and where the vaccines are available and for which age group. Also, to make the tool handier, Facebook will provide options for direct walk-ins or provide easy access to the CoWin website through Facebook. Once you get through it, you can register yourself and schedule your vaccination program.
In this scenario, the Facebook group is the most helpful feature. Now, you can effortlessly put up your post in the group and wait for your community to provide some response.
Instagram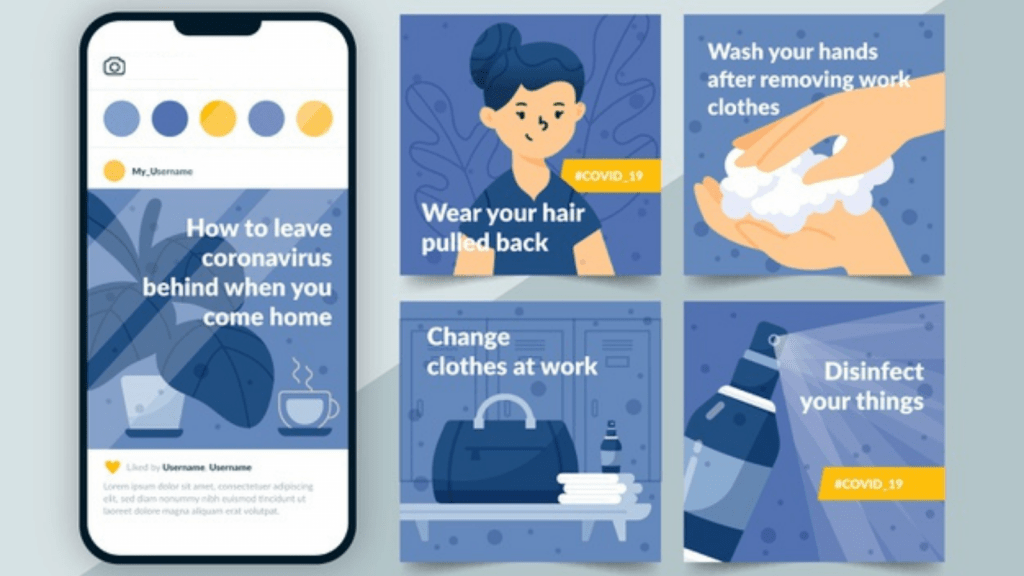 Instagram is a trending platform. It believes in sharing whatever new is popping up in the market. And in these difficult times, it has started sharing the space for the outbreak and helping users come out of it safely. Keeping this in mind, it has released Instagram Story stickers that can get used to providing information related to the vaccination program.
Again, the influencers and companies that acquire a large follower count can now put up posts from their followers who need help or are ready to share some information. As the accounts that use these stickers get placed in a collective Story that appears at the front, it will be easier to locate them.
Hence, if you want followers to pay attention to your posts and make them reach out to more users, make sure you tag them and keep your profile public. It will be easier for them to repost your Stories or posts and arrange help for you.
Whenever you are putting up a Story or publishing a post, make sure you provide detailed information. It will undoubtedly help you receive more relevant data. Also, allow your followers to repost your Story or posts on their wall. It will help you outstretch your message to people who sincerely need them.
Instagram Explore Page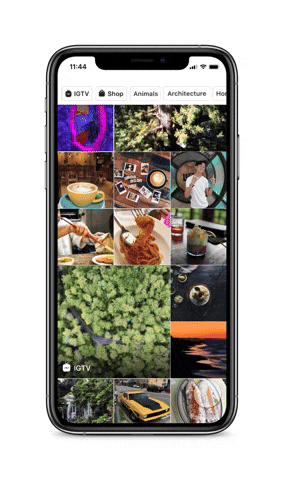 Instagram explore page is where you can see recent posts related to your niche, keyword searches, pages, and people you follow. Hence, during this pandemic, we can make the best use of it by exploring the Covid-19 details and following similar content. Also, there is a new update on the explore page, which has made things easier for the users. You can customize your search and keep it handier for emergencies.
Instagram now lets you reset your explore page and only show up posts that you feel relevant for recent times. Let me brief you on the steps to do so.
Reset Instagram Explore Page
Step-1: Click on the link: https://www.instagram.com/
Step-2: On the bottom right corner of the page, click on your profile icon
Step-3: On the top right corner, tap on the burger icon
Step-4: At the bottom, click on the Settings option
Step-5: Next step is to tap on the Security option
Step-6: Here, you can see Data and History and also find the Search History menu, click on it.
Step-7: Here, you can check your search history, tap on the Clear All option
Step-8: You will receive a pop-up, again click on Clear All
Step-9: Lastly, your search page will get reset as all your previous searches have been cleared.
The pop-up that appears before clearing the history might show that the action cannot get undone, but you will be able to check all your past search pages later as well. 
So, for the time, if you want to cut off on all other things and only concentrate on serving and helping people get all the information and requirements soon, reset your page and see pages that are following the trend of proving data.
Hence, you can repost this information or send them in direct messages to people who need help.
Change Instagram Explore Page
So, to only show up posts relevant to Covid-19, you can tweak your Instagram explore page.
Step-1: Click on the link: https://www.instagram.com/
Step-2: Click on the explore page icon available at the top of the page
Step-3: Choose a post that is not relevant to you anymore
Step-4: Click on the three dots showing in the post
Step-5: Select the Not Interested option, and the post will get removed from the explore page
In this way, the explore page will get customized and will only show up the posts related to covid-19 and the information people share about it on the platform.
Telegram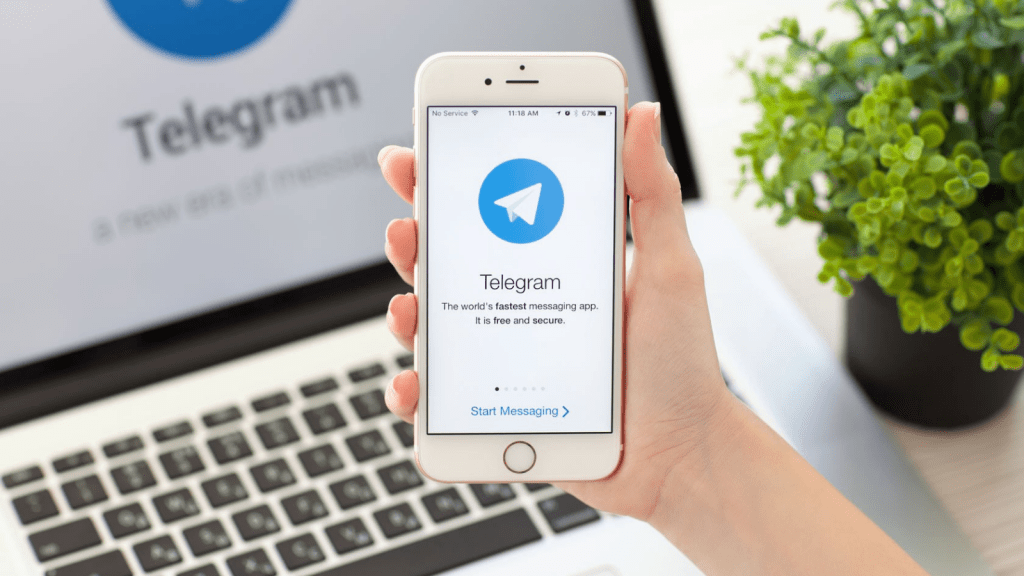 Telegram enables users to form large groups. So, you can join or create groups where you can post or receive messages related to the requirements and availability of resources. The groups made in Telegram are usually public, so you can join them to know more. 
Socinator- The Social Dominator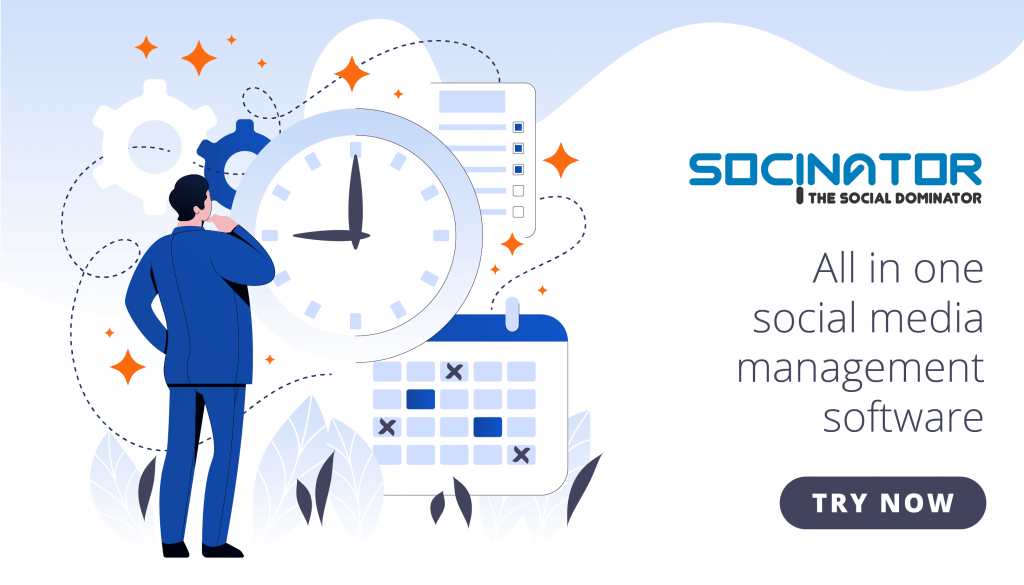 Are you thinking about why we are introducing you to a social media management tool? The reason is it is going to be the most significant part of your entire journey.
Socinator is a social media intelligence tool that helps you automate and schedule publishing your posts on various social media platforms. But why do we require a social networking management tool in a pandemic? Let me tell you the reason. In this situation, we are looking forward to posting and sharing important and relevant content to Covid-19.
So, whenever you receive information about the availability of medical products for the upcoming week or so, you can directly create the content from before and schedule them on Socinator. Hence, even if you are busy gathering other data, the post gets published, and people will get to know about the content.
Isn't that the best way to stay connected with the users and being active searching for more information on various platforms? Again, if you wish to share similar content on multiple sites, you can do it comfortably with Socinator, as it assists with about 08 social media platforms altogether.
The social networking sites that get supported by Socinator are:
Facebook

Instagram
Twitter
Reddit
Quora
Pinterest
LinkedIn
YouTube
We believe these are the best platforms to acknowledge users regarding the Covid-19 crisis and help them get out of it safely. So, get started with Socinator today to get your hands on the most effective social media management tools with numerous features according to the platform for which it is getting used.
Twitter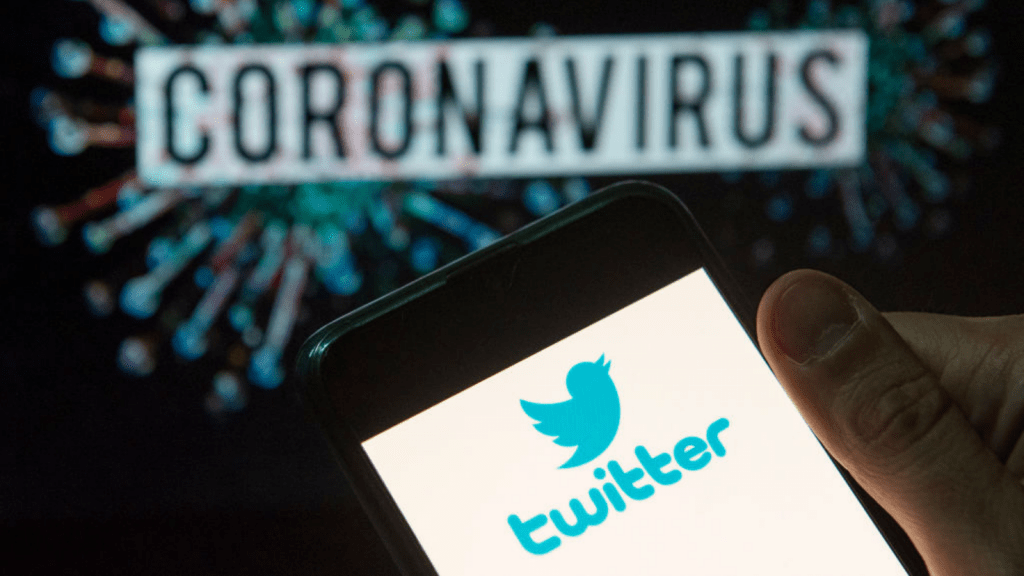 Twitter is also a vast platform that has shared a helping hand for users looking for help. The audiences can go to the Explore tab available at the bottom of the Twitter page to search for the latest information.
The Covid-19 SOS page is also available on the Twitter Explore page, which shows leads, tweets, and other data related to the situation in the said platform.
The Twitter audience can also use appropriate hashtags to check other tweets posted regarding the same concern in your city.
Truecaller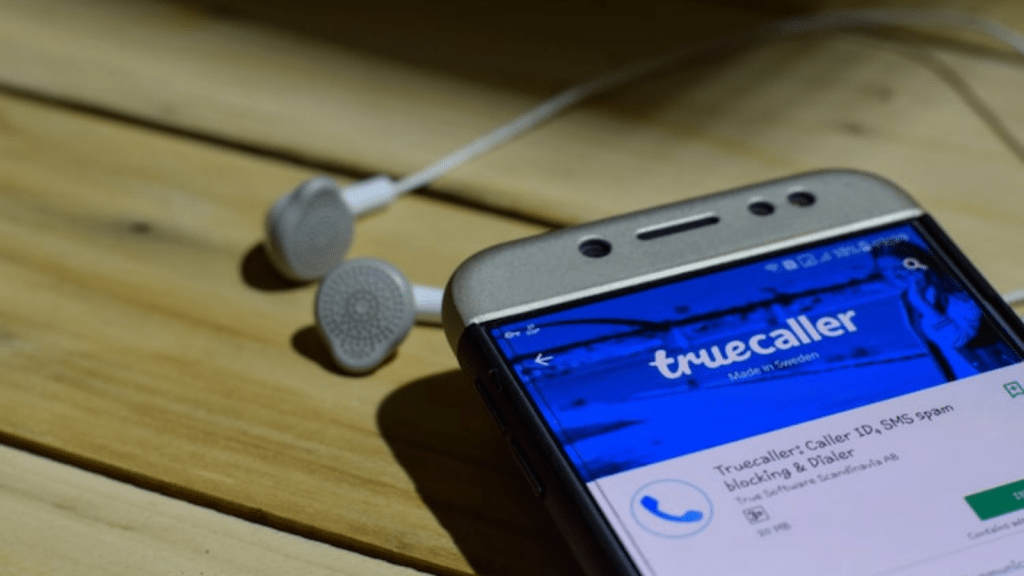 Truecaller application has started a Covid Hospital Directory for the users, which can get accessed from the menu or dialer. It consists of telephone numbers and addresses of Covid care hospitals for various states. All the information mentioned in the directory got acquired from the official database.
It is pretty uncomplicated to get the information of the hospitals and telephone numbers. You need to click on the search button and put relevant keywords to reach the precise data stored.
Check Out Our Latest Posts:
Social Media Post Scheduler: Functionality Assistant For You
The Real Skills You Should Look For In The New Reddit Updates
What Is The Best Instagram Story Dimension & Size?-(2021 Updates)
Wrapping Up
We believe we all are in the pandemic together, and we must all come out safe. So, if you have any information related to Covid-19 or need any medical assistance, do not hesitate to put them on your wall on social media platforms. Also, if you are an influencer or a business owner, make sure you do your bit by providing the best assistance possible.
So, make Socinator your social media management buddy and spread out the information to reach each user out there. Hence, you can help them in their difficult times.
I hope the article helped you know about the Instagram explore page. Is there something that we can incorporate? Please drop your thoughts in the comments below. I would love to hear from you!