Currently, many brands are tussling with the errand of getting a massive fan following base on Pinterest. They often get perplexed in between various garden-variety Pinterest marketing strategies that end-up make them feel nagged.
So, Are you ferreting out for some practical and useful tips that can help you to get a good following on Pinterest? Then, this blog is a heaven-sent for you.
Pinterest is one of the leading visual-based social media sites of recent times. That has recently crossed the monthly active users run of 250 million in the last quarter of 2018. Also has about 175 billion plus pins and above 3 billion boards on its landscape. It is one of the potent social media hubs one can access for making their business flourish in a jiffy.
Click the play button below to listen this blog
So, coming back to the foremost concern of marketers how to get good numbers of followers on Pinterest.  Frankly, there is no straight hymn for getting this thing done. However, there are some sincere approaches you can make for this. Some people make use of other social media networking platforms to generate traffic at their Pinterest account. Some prefer to use automation tools. That's quite progressive!  
Do you also do this? Do you believe in these time-taking but powerful tactics?
So, based on some research work related to how people use to deal with this critical topic, we come up with these five great strategies to raise Pinterest followers. Hence, let's dive in!
Make Your Pinterest Account Easy To Find: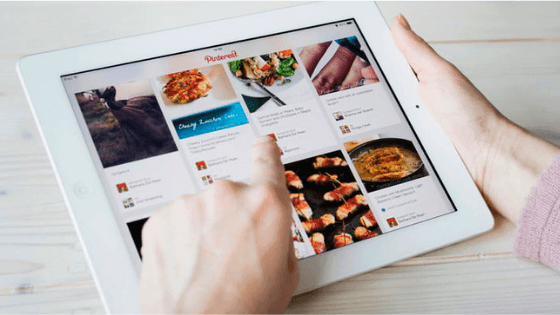 I believed this is one of the best things you can do for showering yourself with tons of Pinterest followers. It means you have to make your Pinterest Account Omni accessible. You can do it in various ways. Like, you can make it simple for people to find your account by keeping it name easy-to-remember or of one word. So, people will manage to spot it hassle-freely.
You can also adopt this policy by looking for keywords related to your brand niche and use it in the description of your Pinterest account. Pinterest account description can go maximum for 200 words. So, you have to make use of them accordingly.
If you run a website, then use it to redirect visitors of your site to your Pinterest account. All this proportionally increases the viewers of your Pinterest account according to your website viewers.
Spend Time On Your Pinterest Boards: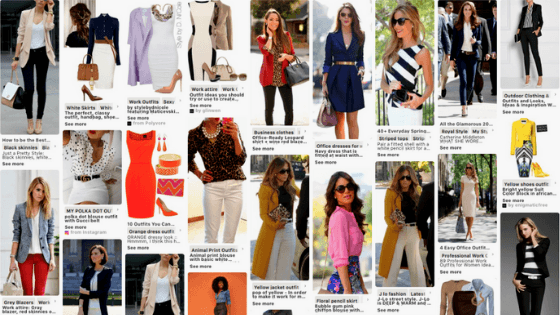 For those who don't know,  boards are a set of pins on this social media network. You can follow an endless number of boards on Pinterest if you found them relevant to your business niche. If you follow any board on Pinterest, then you consistently get notification whenever there is some pin get added on that particular board.
Invest sufficient amount of time for your boards. Go through each detail of them in depth and honed them with proper description. A brilliant tactic to increase Pinterest followers is to use keywords that make your boards accessible to numerous people. While doing all this keep in mind the possible ways through which people most seemingly come across your Pinterest boards. All this will help you to generate high traffic at your Pinterest account.
You can also characterize them according to different categories on your Pinterest feed. All this gives people a precise and clear vision of your business niche. For example, if your business is about stylish outfits, then you can classify your board according to that. All this will make your Pinterest errands easy and also provides a sense of clarity to your followers.
Also Check: 

How To Auto Accept Board Invitation On Pinterest Using Socinator
Make most out of your Pinterest Pins: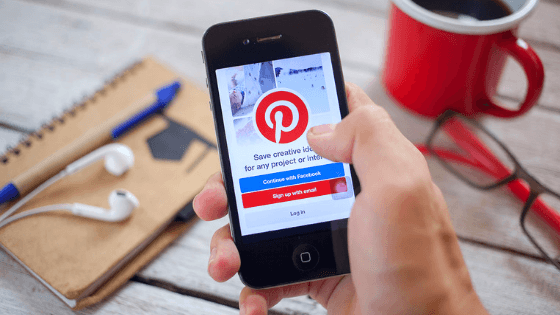 It is a fact that when your content continuously showed-up as per people queries on search engines, then it proves you have something useful and appropriate to cater to the audience. So, it should be at the top of your preference list that makes your Pinterest post relatable to people in all probable way. So, the chances of your account earning more followers get improved organically. You can practice this by making use of at least one pinnable image in your posts. That redirects people towards your Pinterest account anyhow.  
Point to remember only make use of high-quality images because then only people aspire to repin it. Else, there are thousands of images left on the Internet unnoticed. Give a concise summary to each of your pins. Don't overstuff, craft them accurately and to-the-point. Sometimes, only a particular word kind of make your pin easy-to-find for your followers. All this make many things handy like you can quickly find them again whenever you need them. Of course, we do all these things for making our brand shine over others. That's why only bind things which are relevant to your brands.
You can also add the "Pin it" button on your website images to transfer every beat of traffic indirectly to your Pinterest space. All this will surely make users get used to all your business services and products in and out without having any room for confusion.
Content matters to a great extent: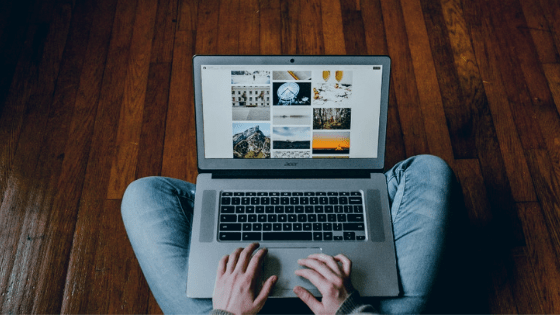 It's high time guys, we should start creating something outstanding and out of the box. Let face it! All of us want to design the best of the best content. One of the prominent chance to grow your Pinterest following is to create seasonal boards. That's, of course, possible if it will get done with complete research work. Right!
Let's assume it is December and Christmas Eve is on the way, then people surely search for boards related to Christmas tree, exclusive recipes, and many more. So, curate boards full of content associated with Christmas. Therefore, your Pinterest account might get flooded with lots of visitors and who knows you made a killing amount of money with this.
You can also change your profile image and other crucial aspects of the account to make all things look extra tempting. Make use of brilliant marketing strategies. So, people without a doubt end-up following your Pinterest account.
The brand is the largest entity: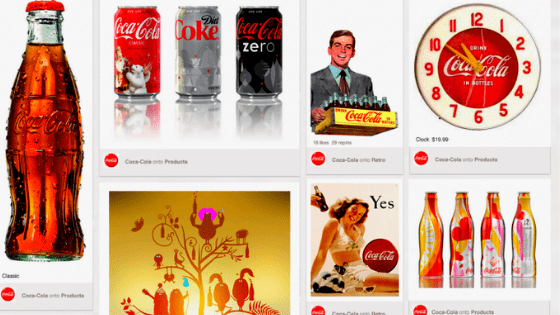 It may sound very cliched but everything from creating content to investing hours for coming up with effective marketing strategies – is all about Brand. Right! The brand is the king. As a marketer, we try to do every potent thing to make our brand famous in every possible way. When it comes to brand, then there is no way around except the hard work to embrace all about it.
The best thing you can do for shining on Pinterest is to engage with people as often as possible. Socializing with followers help you know what they want to see and what are the things they like about your brand unconditionally. Other than this, look after your competitor's pins and all other significant aspects. Because all this give your viewpoint either you are giving them healthy competition or not.
As we all know, Pinterest is not a kind of social media platform where you can communicate with your followers independently. Somehow you have to take help of Facebook, Instagram, Twitter, and all to interact with your audience.
Wrapping words:
Keep these five strategies in mind thoroughly for gaining a good score of followers on Pinterest. Must use other social media platforms for driving traffic to your Pinterest account. This makes your overall social media presence stronger than ever. Always be updated with your boards and share fresh content consistently without a gap. So, people won't forget you.
Also Read: 
What's your most favorite strategy to gain Pinterest followers? Have you found the above blog helpful or not? Please share your opinions in the comment section below.