Do you want to get free YouTube views? 
I know it's a silly question. Who doesn't want to get more views on their YouTube channel? 
YouTube is holding its place as the 2nd largest search engine in the world. It is a broadly used channel to promote, entertain, and educate audiences. YouTube has more than 2 billion monthly active users, more than 122 million daily active users, and more than 5 billion videos are watched on YouTube every single day.
People do like YouTube. A lot.
Although, getting more YouTube views has become a race. People have been spending money on some shady enterprises or tools to promote their content. People are trying to buy YouTube views and hoping to fool people and YouTube's algorithm that they have got these many views on their videos, so you others should watch them too.
But here it gets tough:
YouTube's bot detection capabilities are improving steadily

The algorithms pay more attention to user behavior rather than view counts

And yeah, It is expensive.
If you are a marketer or content creator who wants to grow subscribers and get free YouTube views, then this process will be harder than buying fake YouTube views. It takes time, effort, and thorough research before you get the opportunity to expand your content and viewership. But if you do it right, the possibility of getting more views will increase and you can make it a sustainable source of income.
Hit The Play Button To Listen Podcast:
But how do you achieve this? In this article, we will reveal the best ways to get free YouTube views. But first, know the basics of the YouTube views algorithm. So, Let's get started!
What Counts As View On YouTube?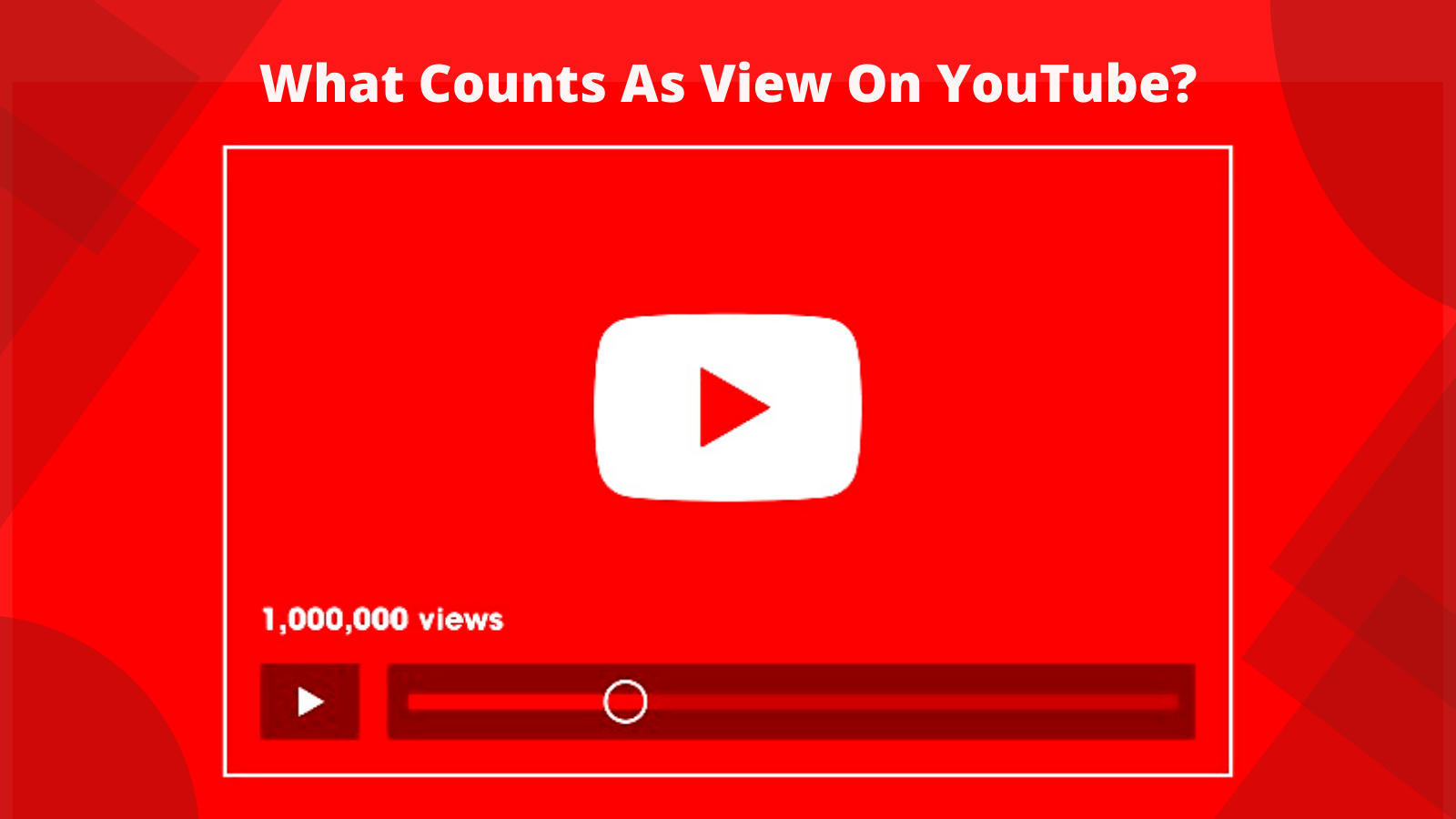 The first thing that you should know is what counts as a view on your YouTube videos. It's simple, whenever a viewer opens up and plays your video on their mobile or any other device and watches for 30 seconds minimum, YouTubes algorithm counts it as a view.
If you play your own video, that will also be counted as a view.

If someone plays your video more than once, every play will be counted as a view.

When someone plays your embedded YouTube videos on a blog or YouTube videos shared on Facebook, it will also be counted as a view.

All the views on your YouTube live will be counted as views.
Sometimes it takes one or two days of YouTube analytics to reflect activities. So if it's not updated, check back after some time.
What Does Not Count As A View On YouTube?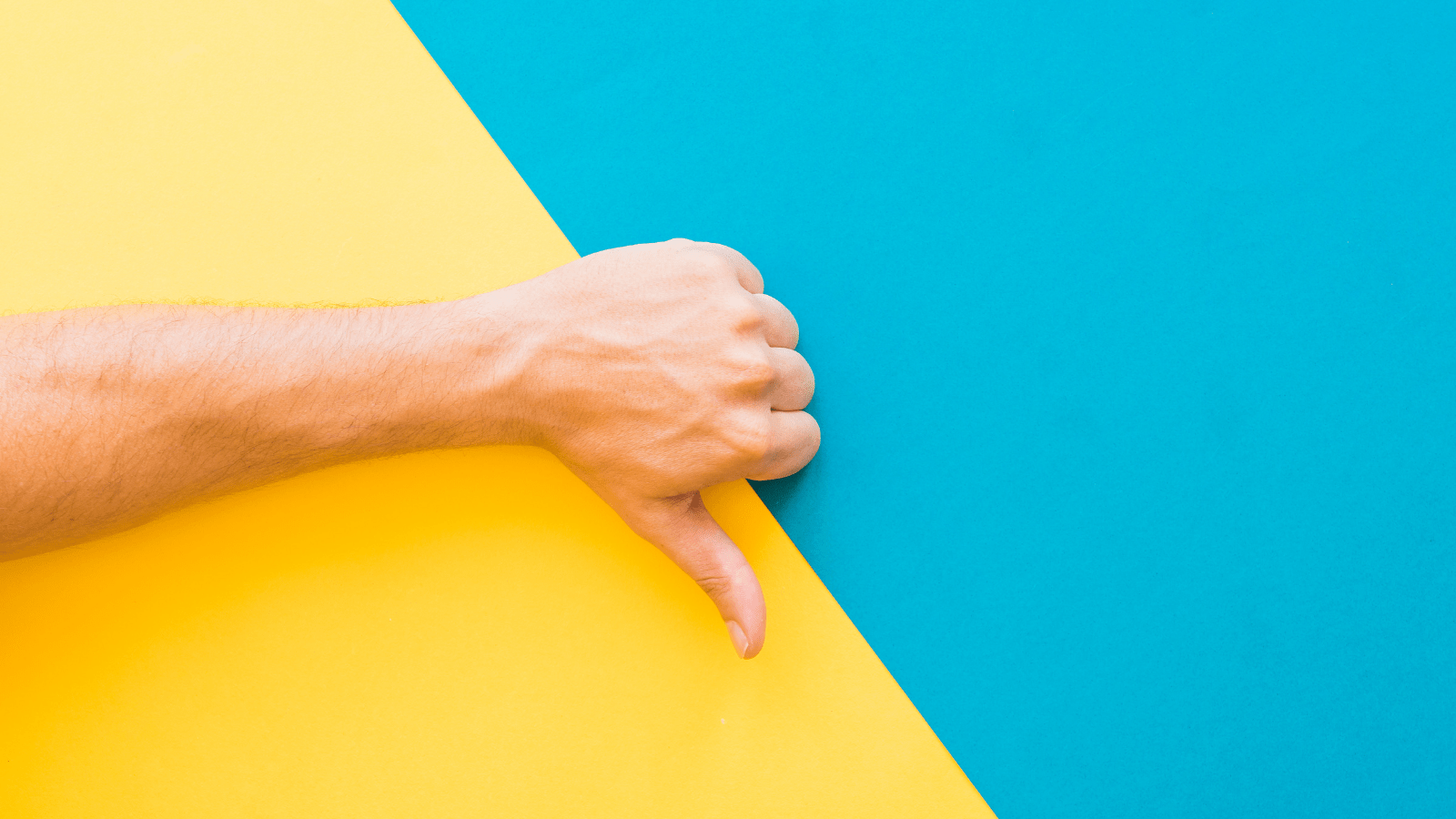 One thing to keep in mind, If you refresh your videos over and over YouTube algorithm will detect them. And this won't be counted as a view. YouTube's algorithm is intended to neglect any automated plays. It just counts the views when a real human watches your video intentionally. If you are trying to fool YouTube by using bots to refresh videos or auto-play on websites, the YouTube algorithm is more than capable of detecting them. And it won't be added to your total view count.
Now that you know what will be counted as a view and what does not. Let's talk about how you can increase free YouTube views organically.
How To Get More Views On YouTube For Free?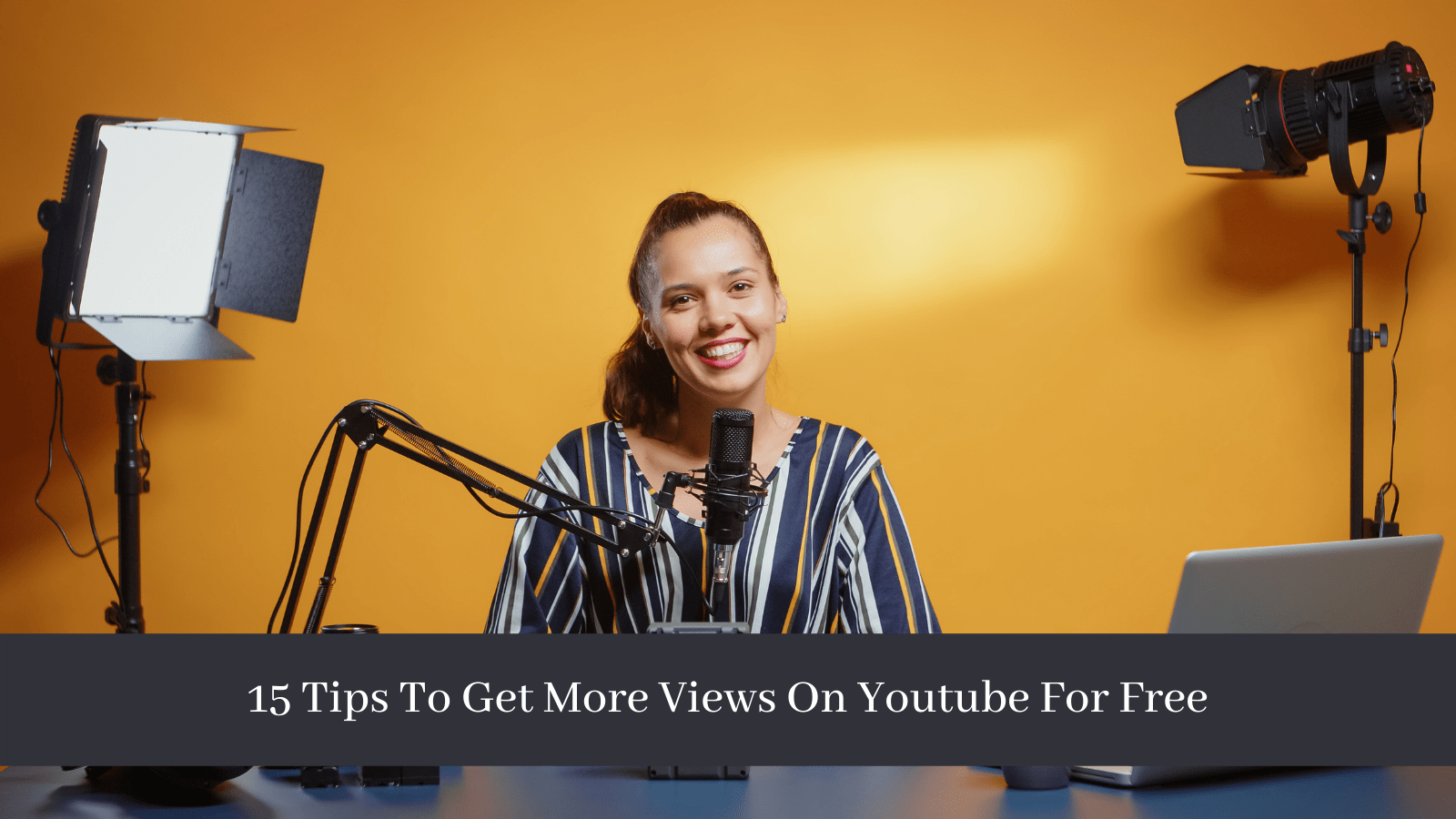 Similar to the search result algorithm of Google, YouTube also has its algorithms to show the best and most relevant videos to Its audience. YouTube has various factors in its algorithm to determine the best relevant videos and rank top in the results. Globally, users watch more than one billion hours of YouTube daily. If you want to stand out from the crowd and catch their attention and get free YouTube views, here's how you can do it.
#1. Choose Your Specific Niche And Ideal Audience:
You have to choose your niche and the target audience. Because you are not making videos for everyone. You might already have an idea of what type of users you want to create content for. To optimize your YouTube Marketing strategy, you need to be precise and selective about your goals.
#2. Make Sure YouTube Basics Are Optimized:
First, you have to optimize your YouTube channel fundamentals and make sure to fill in all the details. Read our YouTube For Beginners: How To Start A YouTube Channel? to get started with your YouTube channel optimization.
Your basic YouTube includes:
An attractive visual identity (your channel icon, YouTube channel art, etc.)

Fill in all the details of the About section.

Updated contact information so that your audience and brands can contact you.
#3. Use Descriptive And Keyword-Rich Titles
It is where your keyword research comes into play. A detailed and compelling title will provide two benefits: 
It will show the algorithm your relevance. 

Entice the audience and notify them about what the video is about. 
For performing keyword research, you can use the Google keyword planner or any other keyword research tools. To check keyword popularity on YouTube, go to keyword planner and select YouTube search on the far right. Optimizing your video content for the right keywords will help gain organic views by informing users and the search engine just what your video is about.
#4. Have Relevant And Keyword Rich Descriptions:
The video description is a vital part of your video. It informs the search engines and your audience what your video is about. When users know what to expect from the video, view count increases and improves click-through rates. Try to be unique while remaining generic. You want to grab the viewer's attention and also rank for short-tail keywords. Optimize the description precisely for the YouTube search engine. It will help you to create a relevant audience and get free YouTube views as well.
#5. Use Tags:
YouTube video tags help distinguish what your video content is about and the algorithm understands what users will get when they see your video. Your tags, description, and title should indicate the core of what your video is about. Think short-tail SEO again.
#7. Increase YouTube Views With Custom Thumbnails:
When YouTube users are in discovery mode, going through search results and recommendations, thumbnails play a vital role in deciding what to watch. Here are few things to keep in mind while creating a thumbnail
The thumbnail is precise and relevant to the video. If it is misleading, the YouTube algorithm will detect it and the channel performance will go down if the viewer gets annoyed and stops watching the video.

The thumbnail is unique and grabs the user's attention.

The thumbnail works in tandem with the video's title.
#8. Create Transcripts Of Your Videos:
With the new update rolled out by YouTube, users can watch the video without opening it. It plays without sound. So if you have added captions, it will be easy for users to watch. And if they like the content, they might click on your video. Captions and transcripts are also great to increase YouTube ranking as it serves disabled and international audiences. It helps to get more views from the users who don't understand your language.
#9. Increase YouTube Views By Creating Playlists:
If you keep your content organized by creating playlists, there are fewer chances of viewers moving on to another channel if they have consumed your content. Because when the video ends, the next video begins. You want them to watch your videos. If you have created a playlist, when the video ends, one of your videos will autoplay. It is just like Netflix.
#10. Provide Content That Educates Or Entertains Or Both:
Viewers watch videos if they are getting anything out of them. Your videos should provide value to the viewers. You can post educational, entertaining videos that keep them engaged. If your content is valuable, they will return to your channel and watch future videos.
#11. Make Unique Content ( Go Beyond How-To Videos):
When you are researching for keywords, you will get a lot of How-To. There is no doubt that it works really well, but you also want new users to watch your content while serving the existing viewers. If your content is proving value to your fans, it creates brand value.
#12. Build Relationships With Your Viewers:
Engaging with your audience is just another term for building relationships. It leads to the organic and sustainable path to get more views. If you are regularly engaging with your audience, they will start to care about your brand and eventually increase subscriber counts.
Reply to comments in a polite way.

Run a YouTube contest or giveaways.

Make reaction videos

Tag or include other creator's content with their permission.
#13. Promote Your YouTube Channel Across Social Media Platforms:
You can leverage all of your social media handles to promote your YouTube channel. But don't just write static images and post on stories. Try to post teasers for upcoming videos and add a link to the full video back on YouTube. It will create hype and make your audience curious about your content.
#14. Enable Embedding:
It will help your fans add your videos to their blogs and share good words about your content. It will help you to gain new subscribers and get free YouTube views.
To enable embedding, you have to go to YouTube Studio and click Content. Select your video and tap Edit. Select Embedding, and switch on or off.
#15. Use Socinator To Get Free YouTube Views And More:
Socinator is the all-in-one tool for marketers for all the social media platforms including YouTube. It will help Your YouTube channel to grow organically and get free YouTube views. Not just that, Socinator provides many features to manage and automate your social media handles for marketing. It is available for YouTube marketing, Facebook marketing, Instagram marketing, Twitter marketing, LinkedIn marketing, Quora marketing, Pinterest marketing, and Reddit marketing.
The feature you get for YouTube platforms are: 
Activity Statistics And Reports

Auto Subscribe

Auto Like Videos

Auto-Watch Videos

Auto Comment On Videos

Efficient Account Management

Filter Support

Like Comments

Proxy Support

Spin Syntax Support

Check Our Latest Posts:
How To Find The Best Time To Post On Linkedin?
9 Most Creative Ideas To Use Instagram Carousel Posts
5 Tips to Build More Influential Social Media Presence
Be Consistent And Be Patient:
There is a lot of competition on the YouTube platform. To prove your worth and relevance to the YouTube algorithm and your audience takes time. It is only possible by creating quality content. Follow these tips and be consistent and it will help you to get free YouTube views easily. Getting a lot of views on YouTube takes time and effort. You can use Socinator to amp up your social media game and achieve your goals. If you have any queries or suggestions, please let me know in the comments section below!