If you are reading this article, you have probably got your Instagram action blocked. You are looking for ways to remove this action block. If so, then you are in the right place.
Instagram has more than one billion monthly active users globally. It is one of the most popular and most loved social media platforms. This puts a huge responsibility on Instagram's shoulders to keep its users safe and make this platform trusted by its community. To do so, Instagram has a set of guidelines that every user has to follow and become a trusted member of the Instagram platform.
If you got your Instagram action blocked, it might have happened because your certain action was against the Instagram rules and regulations. You probably tried to hit the "Tell Us Button" a few times by now and noticed that it is not fixing the problem. 
Hit The Play Button To Listen Podcast:
So what was the reason behind it? How do you fix this problem? And how can you avoid getting your action blocked on Instagram? Stay along, and you will get the answers to all these questions. Let's get started!
What Is An Instagram Action Block?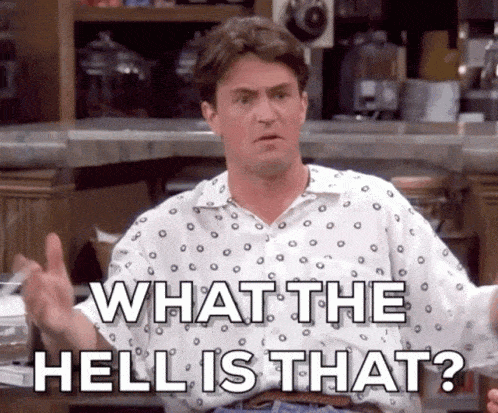 Instagram has an algorithm placed to control and watch over the activities on the platform. The Instagram algorithm decides which posts, reels, or videos to show on your feed or discover page based on your likes and dislikes.
If any of your actions on the Instagram platform are against the community guideline, Instagram's algorithm might block you from performing activities on Instagram.
Instagram is rigorous in various circumstances if someone is sharing fake information, bothering other users, using a third-party app to grow, or even creating fake accounts. All these spamming actions are strictly prohibited for the users. If you are intentionally or by mistake performing such activities, there is a high possibility that Instagram will ban you. 
It means restricting a user to perform actions like commenting, liking, following, etc. So the rule of thumb here is to avoid too many activities to gain more new followers and send too many messages which might bother other users.
Instagram does not warn the user nor explains the reasons. So one small mistake can lead to your Instagram action blocked. But don't worry! In this article, we will discuss various reasons for getting your action blocked on Instagram, and also the methods to fix this issue.
Why Is My Action Blocked On Instagram?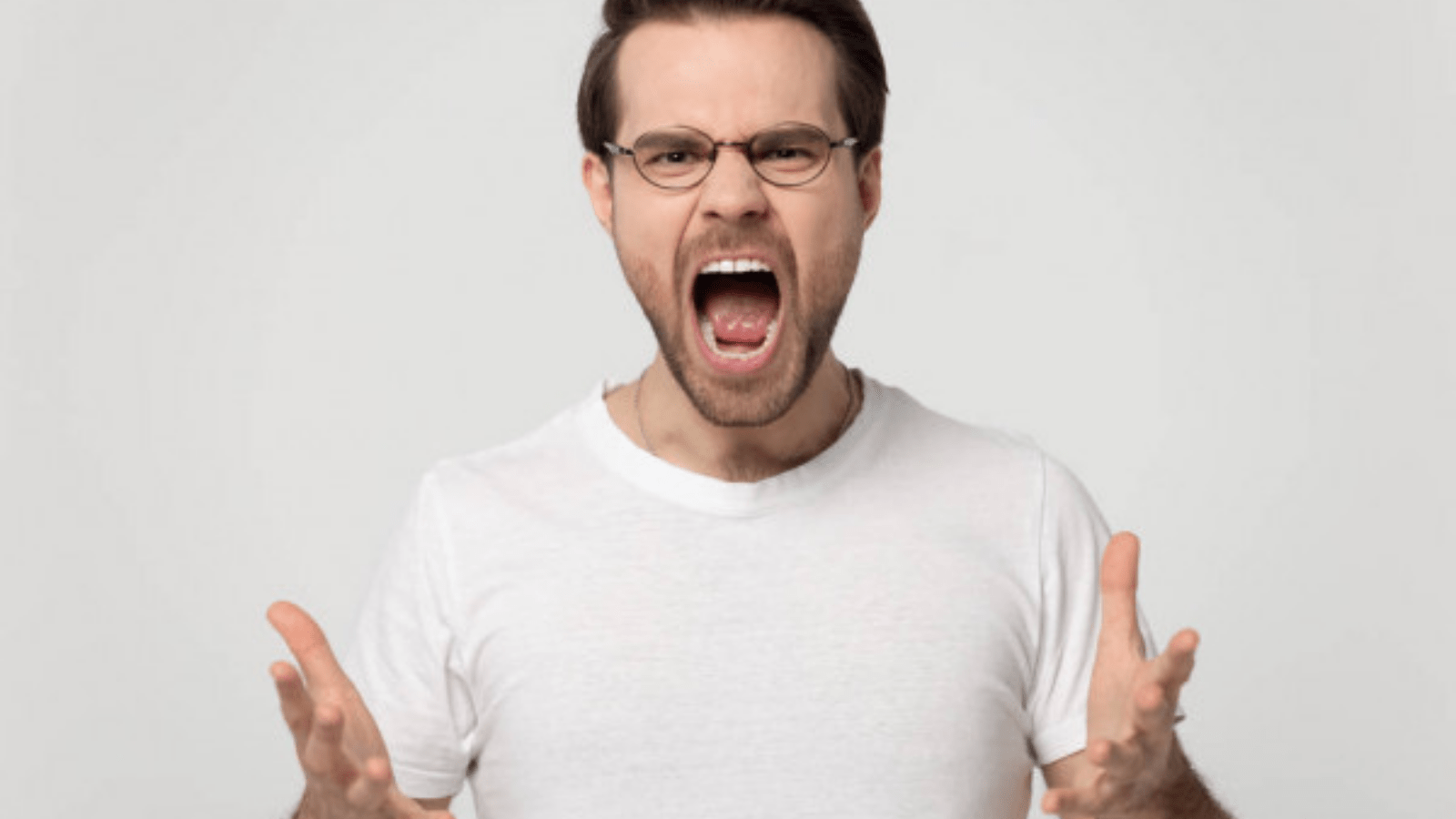 It can be one of many reasons. So, let's discuss the reasons for which Instagram might block your actions. It will help you understand the reason behind your Instagram action blocked, or help you to avoid getting your action blocked on Instagram.
You Are Not Having Any Posts On Your Profile:
Maybe, you have created your account recently and have not posted anything yet. There is a possibility that the Instagram algorithm sees your profile as a fake account and strict activities like liking or commenting.
Make sure to post something in your feed one by one.
You Have Not Filled Instagram Account Bio:
What do you think when a follow request comes from an account without any bio or Profile pic? You see it as a fake account and do not respond to it right! In the same way, if you don't complete your profile, Instagram might consider it a fake account and block it. Make sure to fill in your Instagram bio and have a profile picture.
You Publish Too Many Posts Frequently:
If you publish too many posts consecutively, it indicates spamming. Instagram might see you as a spammer and restrict your actions. You can make a schedule for posting content and avoid posting excessively.
You Are Probably Using Those Double-tap Too Much:
Remember, you can like 350 posts per hour, not more. Sometimes we get carried away and start liking all the posts while scrolling. It is the most common reason to get your action blocked on Instagram.
You Got Your Instagram Action Blocked Because Of Using Bots:
Many people use some method to grow their Instagram followers, and using bots is one of them. If you are a marketer or content creator using bots to grow your audience, use it carefully. Limits its activities 15-20 likes per minute or else Instagram will see it as spamming and block you.
If you want to grow your audience base with relevant followers, you can use Socinator. It is one of the best social media managing and automation tools. You can use Socinator to grow all your accounts safely and organically. Socinator is available for various platforms like Instagram, Facebook, Twitter, Quora, Linked In, YouTube, Pinterest, Google+, Reddit, and Tumblr.
And depending on the platform, you can automate various activities. For Instagram, you get features like Auto Follow, Follow Back, Auto Like, Auto Comment, Auto Repost, Auto Messages, Live Chat, and Many More. Socinator can help you grow your Instagram 10x faster without getting your Instagram action blocked.

Other Reasons That Can Get Your Instagram Action Blocked:
Following too many accounts at once, do not follow more than 20 people within an hour. And remember, the number of maximum people you can follow is 75000.

Using repetitive content like posts, emoji, comments.

Mentioning other accounts too many times. Especially, when those users are not on your follower's list.

Read Instagram community guidelines carefully.
Types Of Instagram Action Blocks:
There are various types of Instagram actions blocks. If you don't want your account to get banned permanently, you should use all these types.
It is a very common action blocked by Instagram. It usually lasts up to 24 hours. You may get it after you break any terms of service.
Instagram Action Blocked With An Expiration Date:
Some Instagram action blocked come with an expiration date. These blocks usually last from 24 hours to 30 days depending on their expiration dates.
Instagram Action Block Without An Expiration Date:
This type of block may stay from several hours up to two weeks. Instagram action blocks without an expiration date usually don't have the Tell us button. If you have not done anything wrong but still got flagged, you may request a manual review by going to Instagram Settings ->Help ->Report a Problem.
A Permanent Instagram Action Block:
It is the worst of them all. You can not remove this type of action block. It may happen when someone breaks many Instagram rules and regulations. If any account has been blocked previously, those are also at risk of getting blocked permanently.
How To Remove Action Blocked On Instagram?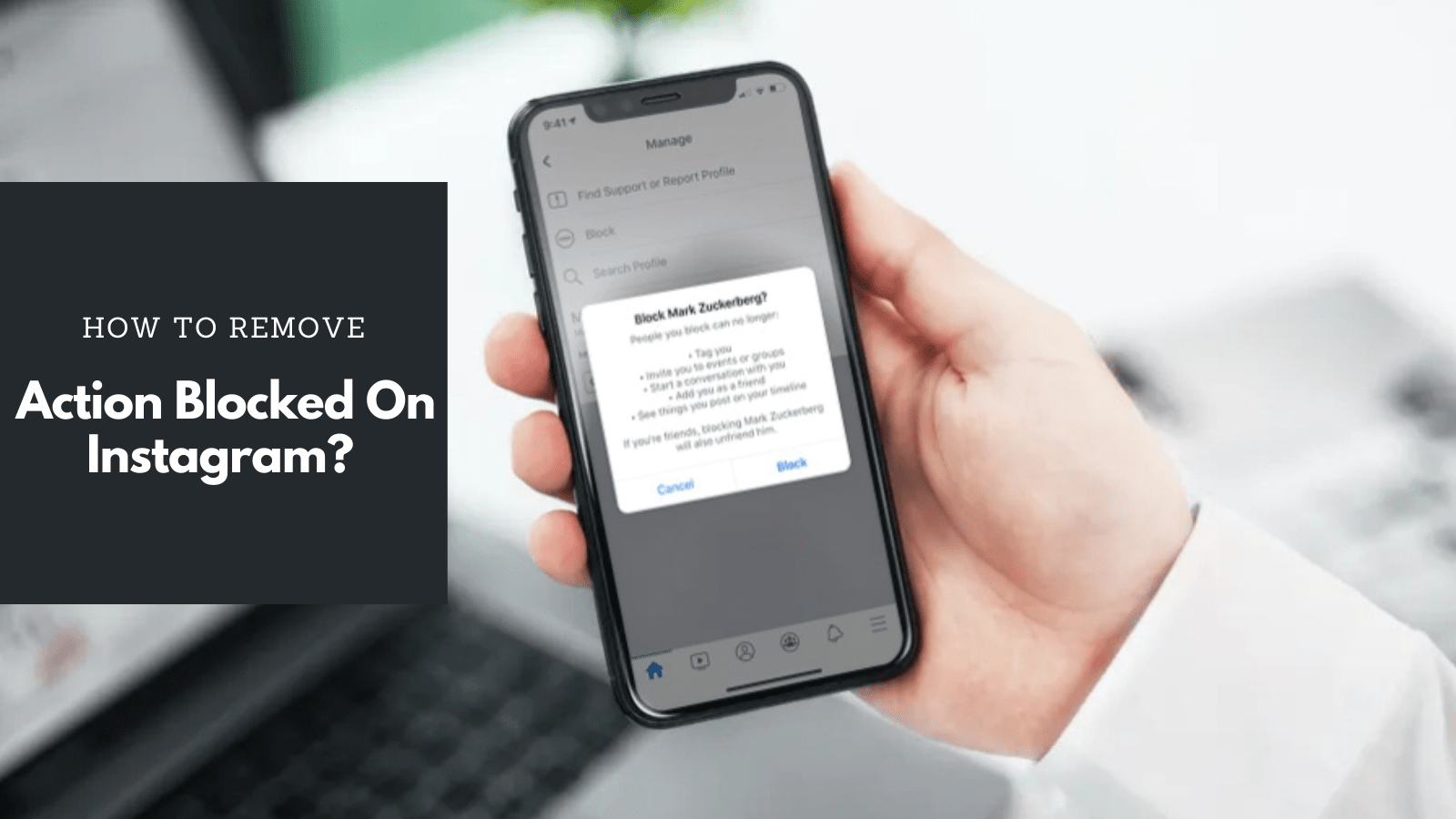 If you got your Instagram action blocked, it may take 3 hours to even 4 weeks to unblock your account. Yes, it is too long, so keep the above mentioned in mind to avoid being banned.
But, how can your Instagram action blocked fix faster? To do so, you need to send a request to Instagram to review your account again. How? Here are the methods.
Send A Request When You See Action Blocked Message:
When you receive a pop-up Action Blocked, it means that your account has been blocked. What you need to do is press the Tell Us button to write about the mistake on Instagram.
Then Instagram will most probably want you to complete security information and then, ask you to verify that you are a real user. You will have to send a photo and after sending the photo to Instagram, your account will be activated after a few days.
Send Unblock Request Through Instagram Settings:
You have an icon at the top right corner of your screen for settings in your Instagram profile. Tap on it and scroll down till you see Report a problem button. Here you can report various problems to Instagram. Choose one from the available options, then press Something isn't working button. And fill the form with a request for unblocking, mention you are a real person, not a robot, and press Send button.
Other Practices To Get Instagram Action Blocked Fix:
Uninstall the app and install it again.

Uninstall or disconnect any third-party apps.

Try to use different data connections like wifi connections instead of using mobile data.

Try to log in with your mobile data if you were previously using your wifi to use Instagram.

Sign out of Instagram and sign in again.

Be patient and leave your account alone for at least 4 hours.
How to Avoid Future Action Blocks?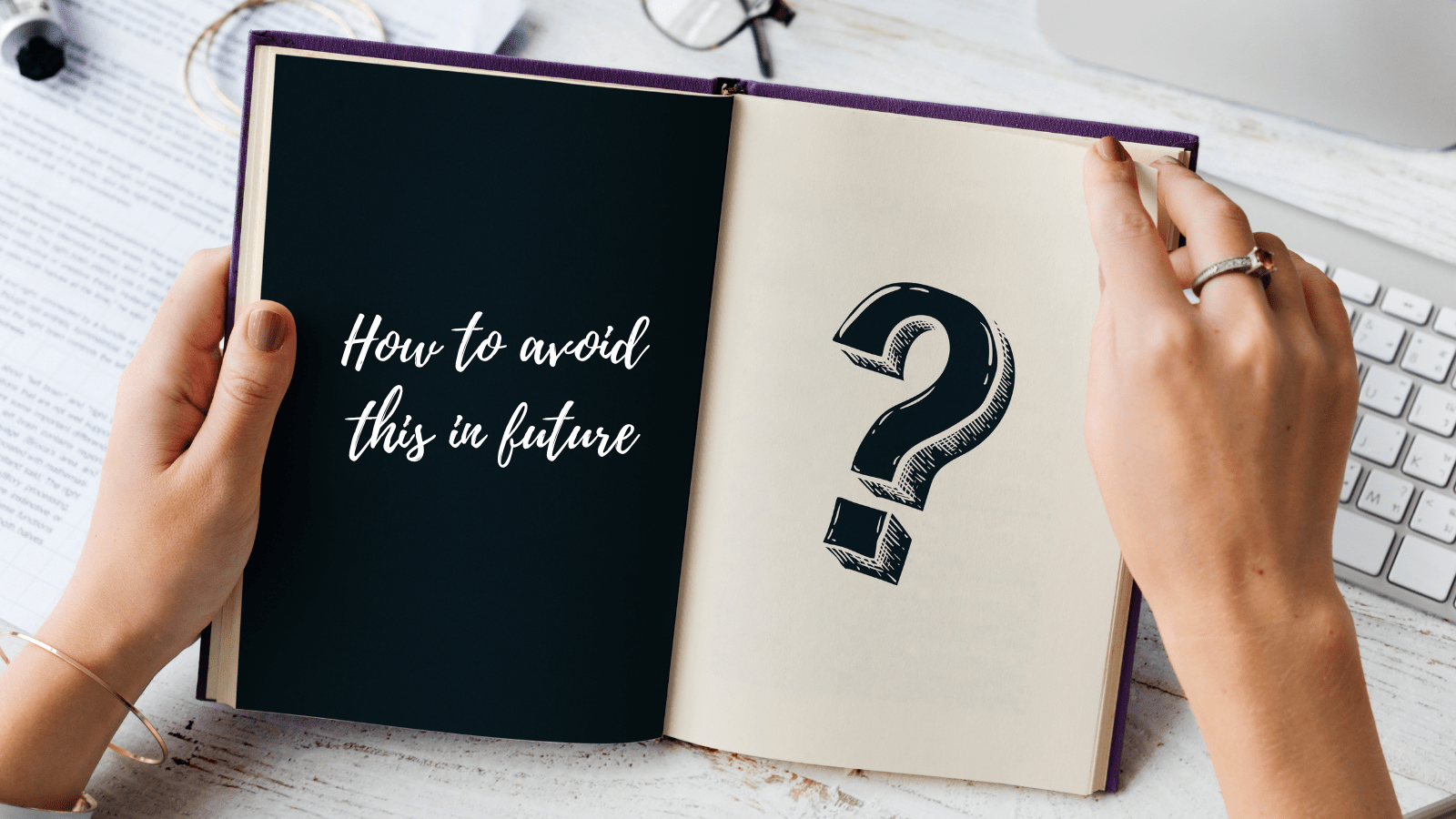 Getting your action blocked on Instagram is incredibly frustrating. 
If you are a marketer, content creator, or influencer, it might jeopardize your ongoing campaigns or contracts with brands.
The best thing you can do in this industry is trying to not get action blocked at all. You can avoid getting action blocked on Instagram by abiding by its guidelines. Here are the tips to avoid this from happening in the future:
Take It Slow From The Start:
Avoid excessive activities like commenting, liking, following just after creating a new account. You should have at least 10 photos in your profile before liking or commenting on others posts.
Complete Your Instagram Bio:
Complete your Instagram profile by writing a short bio and uploading a profile picture. It will show Instagram's algorithm that your profile is authentic.
Stay Active on Instagram
Stay active on Instagram, and publish stories or posts twice a week. If you are not active for a long time and then excessively use Instagram, you may seem like a bot. Since the latest updates, they have been cracking down on third-party applications and bots on their platform. One trigger for this block is inactive accounts that still engage heavily on the platform.
Stop Spamming:
Stop posting the same comments and emojis again and again. Your account can be blocked as soon as Instagram detects such abuse. The system will place an Action Block on your account for as long as it wants. This type of spam commenting triggers comment blocks, like blocks and other engagement blocks. Even if you are sending the same DMs to more than 10-users, Instagram may block your actions.
Stop the Following/Unfollowing Method Or Keep It To A Minimum:
This method has been heavily used to increase followers. But Instagram can easily detect this activity and restrain your activities. The Instagram algorithm is more than capable of detecting such action as a bot and spammy-like behavior. You have a limit to Follow/Unfollow actions, and that is 0-200 per day.
Disconnect Third-Party Services:
Instagram can easily detect the use of any untrusted third-party apps. If you want to avoid getting blocked in the future, stop using those third-party apps. Instead, you can use Socinator to grow your account. It uses all the safe methods to increase engagement and grow your account abiding by Instagram's guidelines.
Avoid Too Much Engagement In Short Period:
 Avoid engaging too much in a short period. Instagram may see it as activities of a bot and block your actions. Instagram is trying to do everything to avoid bots from the platform.
Avoid the following actions:
Liking hundreds of photos consecutively

Copy and paste comments on other posts

Commenting with emojis only
 If you want to engage properly with posts, comments, DMs, make sure you take a break every 5 minutes.
Check Our Latest Blogs:
Free YouTube Views: 15 Incredibly Easy Methods That Work For All
How To Find The Best Time To Post On LinkedIn?
9 Most Creative Ideas To Use Instagram Carousel Posts
Wrapping Words:
Ultimately, Instagram is trying to make this platform safe for its use, and we should respect that. Always perform actions abiding by the community guidelines. And even if you get your action block on Instagram, you can use all the tips given above to fix it. 
All these strategies will help you to avoid getting banned or help to fix the Instagram block. You can use Socinator to grow your social media accounts organically. I hope it was helpful and you have removed your Instagram action block. If You have any other queries, please let me know in the comments below!