Facebook is a vast platform that provides room for all the budding and well-established business owners to step into the world of online marketing at ease. The site always strives to update and bring out various latest features to make it a better platform for social media marketers to advertise their niche. 
Hit The Play Button To Listen This Podcast:
Keeping this in consideration, Facebook has recently worked on and launched a series of seven videos that effectively target business owners and marketers on the platform. Fundamentally, the video series will serve as a primitive guide to the advertisers for better utilization of their marketing skills. Thus, making the most out of the site by enhancing their performance on Facebook.
Facebook Video Series: Social Skills
According to Facebook, their strategy for the entire video series having seven parts will consist of interviews from some of the most successful social media experts. Now, they won't be some random marketing specialists. Indeed their target is to invite those business owners that fortunately made their own space and built their brand recognition on Facebook.
The currently published Facebook video series "Social Skills" will hold discussions with the experts to share knowledge regarding boosting user engagement and response. The specialists will provide some proven social media marketing tips and tricks to maximize their performance on the site and attract more users.
Each video of Social Skills will feature a specific brand that acquired the most on the platform and stood out from its competitors by using the Facebook advertising tools. Hence, this states that the social media experts will be speaking about the insights and real-time results of investing in Facebook marketing. 
Apparently, it will add more power to their suggestions as they will be sharing their learnings on Facebook.
Demonstrations Of Social Skills Video Series

The first video features Sana Javeri Kadri. She is the founder and CEO of Diaspora. Co. It is a spice brand that directly deals with its customers on the platform. She makes sure to utilize meaningful marketing practices and acknowledges the users regarding the history of the prominent spices.
https://www.facebook.com/74100576336/videos/269954977910683/?__so__=watchlist&__rv__=video_home_www_playlist_video_list
The second video of the Social Skills series features Laurise McMillan. She is the content strategy editor of Unbothered. She dedicated the entire episode to speaking about the approaches to build brand recognition and enhance user engagement on the platform.
https://www.facebook.com/facebookbusiness/videos/social-skills-episode-2/789562564981704/?__so__=watchlist&__rv__=related_videos
Jumping to the fifth episode of the series, this comes from a pretty exciting brand. And it is GoPro. The Director of Global Social Marketing, Katie Marylander, brilliantly describes how you can feature your products and services on the platform. Adding more to the video, she shares the best ways to bring community content within advertising.
https://www.facebook.com/facebookbusiness/videos/social-skills-episode-5/800768150840361/?__so__=watchlist&__rv__=related_videos
In the sixth episode of Social Skills, Josh Kong, the regional head of digital marketing agency Elixus Agency states that business owners do not need a massive following to advertise on the platform. He wisely advises budding marketers on how to receive a better return on investment from their advertising content.
https://www.facebook.com/facebookbusiness/videos/social-skills-episode-6/787700245212197/?__so__=watchlist&__rv__=related_videos
Scheduling Posts With Socinator
With the release of the latest Facebook video series for social media marketers, the platform is developing itself and making more space for them to advertise in a more enhanced way. Hence, once you look at these videos, you will find remarkable tips that come straight away from a successful brand that favorably used the tricks and found the best return on investment.
But as we all know, to start with an online marketing career on Facebook, it is necessary to create appealing content and maintain a consistency of publishing your posts. And, if we see, the same strategy has been acquired by Facebook to promote its latest series.
In this technically developing world, numerous tools are available to schedule your posts and get them published just the right way. Let us now look at one of the best social media management tools that can be your best buddy in your Facebook marketing journey.
Socinator is a social media intelligence tool that helps social media managers and marketers conveniently create a series of posts and schedule them on the platform. Now, the software intelligently publishes the posts on the mentioned date and time. Socinator has a pretty uncomplicated dashboard through which the advertisers can navigate quickly and get their posts scheduled.
The tool works safely and organically for about 08 social networking platforms in total. So, if you have multiple social media profiles and wish to proffer on all the sites, you must get your hands on Socinator. The software works wonders for platforms such as Facebook, Instagram, Reddit, Quora, LinkedIn, YouTube, Pinterest, and Twitter. 
Surprisingly, apart from supporting 08 social media platforms, the features are not the same for all of them. The tool acquires different characteristics for every other site. The traits are according to the activities performed on the platform. Again, the pricing plans of Socinator are pretty reasonable, which makes it more compatible for small and medium-scale businesses to give it a try.
Best Strategies For Social Media Managers From Social Skills Series

Let us dive right in and check what learnings you can receive from the Social Skills Facebook video series.
When you have a Facebook online business, your profile is your storefront. So, specifically, at first, that has to stand out. And for that, you need to invest in capturing high-quality images and advanced tools to edit the same.
The next step would always be to include your audience in literally every activity you plan on the platform. Even if you are advertising, publishing a post, or launching an event, get it checked with your followers once. 
Ask questions on your Stories and identify the response. Working according to the needs of your audience will always be a plus point for your marketing strategy.
Next up is making the best use of Facebook marketplace categories and Facebook ad tools to advertise in a more amplified way. Linking your products directly on Facebook will help build your brand recognition and create a bond within your audience.
As Facebook is a visual platform and holds various intriguing features, it is one of the best platforms to put up your content. According to the social media experts, you can deliver your message to your audience in a short span with the help of this site. 
But your advertisements and posts need to be fresh every time you post. Also, making use of video advertising content is the most preferred approach in recent times.
So, here are some essential tips we gathered from the series of videos from Facebook, but you might find something more helpful if you check the Facebook video series once. You only need to go to the Facebook For Business Page and catch the video content out there. 
Click here to get redirected: Facebook For Business.
Check Out Our Latest Posts:
Think About Social Media Beyond Entertainment
05 Best Twitter Automation Tools For Scheduling, Auto Post And More
How To Post On Instagram With 12 Step-Guide
It's Time To Wrap Up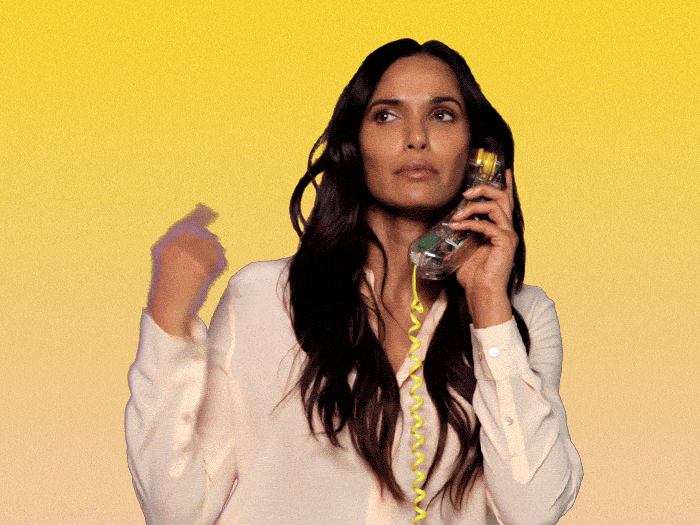 After coming across all the strategies and approaches from various social media experts, finally, we have concluded with some necessary points.
Whenever you create a new advertising campaign, let it run for a few days on the platform. It will make sure that Facebook advertising algorithms target your advertisements and record the user response on them. But once you are all set with your campaigns, keep tracking the final return on investment.
The Social Skills video series provides some valuable tips and tricks to manage your social media presence on the social networking giant Facebook. Even if you are an experienced social media manager, look at the videos to identify approaches from successful brands for their campaigns.
Pay attention to the necessary elements mentioned in the videos as they provide a clear vision of the real-time results by implementing the said approaches. So, maybe you are a budding social media marketer or a well-experienced manager, Facebook's Social Skills video series will unquestionably come in handy for your next campaign.
I hope the article helped you know about Facebook marketing. Is there something that we can incorporate? Please drop your thoughts in the comments below. I would love to hear from you!