"Social media is not media. The key is to listen, engage, and build relationships."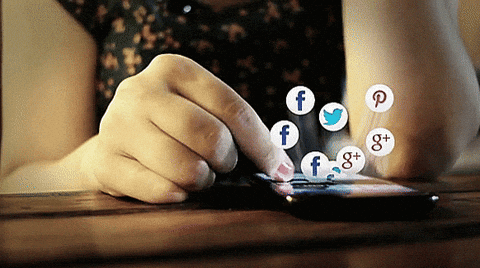 Yes, we all know that social media is a platform to look up the latest trends, share pictures and videos, post advertisements but hasn't it lately been converted to a news source? Whenever we get some information related to any context, we turn to social media platforms rather than traditional media channels. Also, they provide better knowledge, and indeed they are attractive enough to grab the audience's attention.
According to research, 72% of adults are active on at least one platform of social media. Social networking sites allow users to share engaging and appealing content and make it one of the best platforms to share news sources. 
Hit The Play Button To Listen This Podcast:
Again, the sites get used in multiple ways, such as collecting and identifying the news, posting or reposting any latest update, and sharing or receiving comments on them. And this is what helps the posts get more engagement and traffic on them.
Connection With Long Established News Sources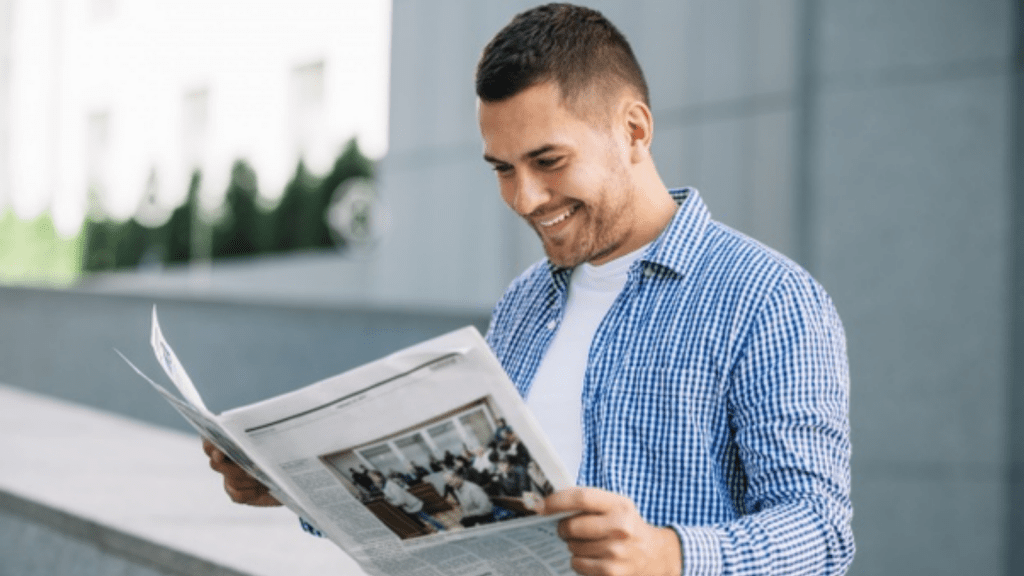 The news that we see on traditional news sources such as newspapers and news channels needs to have a journalistic background to support the evidence they share on them. 
But the news content published on Facebook, Instagram, tweeted on Twitter, and shared through forwarding messages on WhatsApp do not need to have a base. Some people have also raised concern stating that there is no legal reliability of the news content shared on these open-ended platforms.
But it is still found that the content published on the social media platforms is entirely different from the one featured in a conventional newspaper regarding a similar issue. According to a study, if the posts or tweets get directed at forcing a negative impression against a specific matter, it might create an inaccurate picture within the audience without actually getting to the roots to know more about it.
Even if there is positive news regarding the same, the negativity hits the users at first. It results in acquiring an incorrect perception of the raised issue.
Also, if we consider the other angle of the story, the pessimistic posts or tweets are more likely to receive higher user engagement and traffic. The users tend to comment on their viewpoint and share the posts with more audiences. So, the users of social media platforms convey the content in a more enhanced way stating uncertain opinions to grab the attention of their targeted network. 
Again, in this competitive world, the profiles who share the information at first tend to acquire all the user's attention due to a sudden outbreak of people turning to social media to get more news sources than only entertainment. Also, there is a decrease in the circulation of printed sources globally and an advancement of social media news sources.
The social media giants like Facebook and Twitter are engaging audiences by letting them share journalistic content in their profiles. Also, this trend is gradually developing as the base of these applications.
Using Social Media As News Source By Adults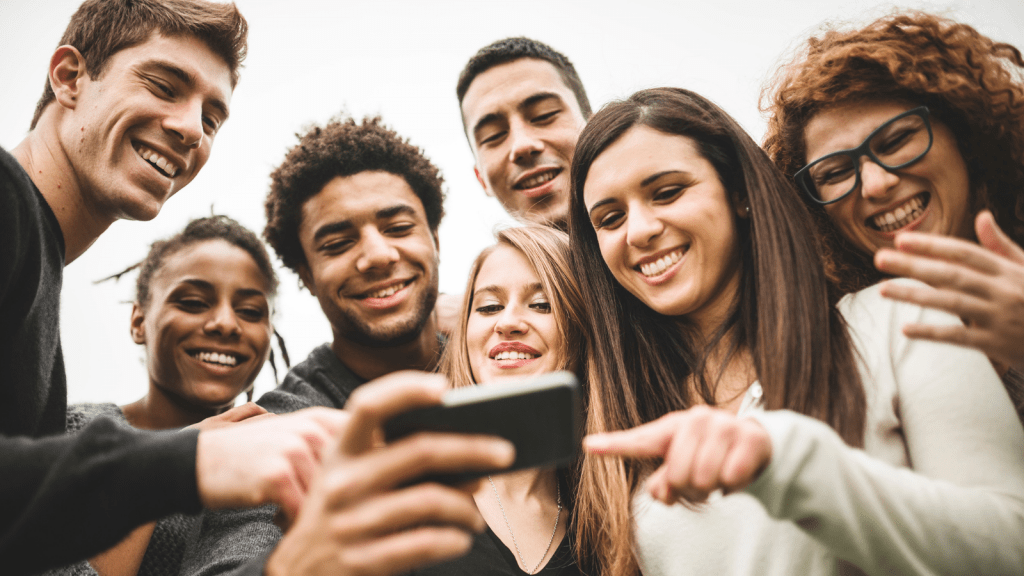 According to global data, in 2020, 70% of adults got engrossed in social media for news from multiple countries. And researchers also found that most users started receiving the latest information regarding any random topic through social networking sites rather than print media. And they preferred them because they got delivered first than any other traditional news source.
The social media platforms acquiring more users of a particular age group target at sharing news content concerning their audience. Instagram being a leading platform among the youth, provides space for users to publish content related to the present generation's interest. 
While on the other hand, Facebook, apart from being a massive social media platform and a home for grown-ups. Hence, users here share news sources that attract and interest this age range.
The social media audience also stated that they received raw and accurate news content from the platforms making a huge difference. If a page shares content regarding any specific topic showing the latest data and sharing their viewpoint, it impacts the audience and creates a transparent picture about the entire matter.
Also, the comment section is the best place to share their thoughts. If the audience finds the news content optimistic or pessimistic, they can pen down their views either way. And also discuss with the vast audience network on the site and perceive their opinions on it. And this feature is only available on social media platforms and not on any other news-sharing source.
Not just that, lately, the reports related to political parties and elections have spread faster on social networking sites than the news channels. And this makes it more evident for the users to turn to social media for news.
Using Social Media As News Source By Youth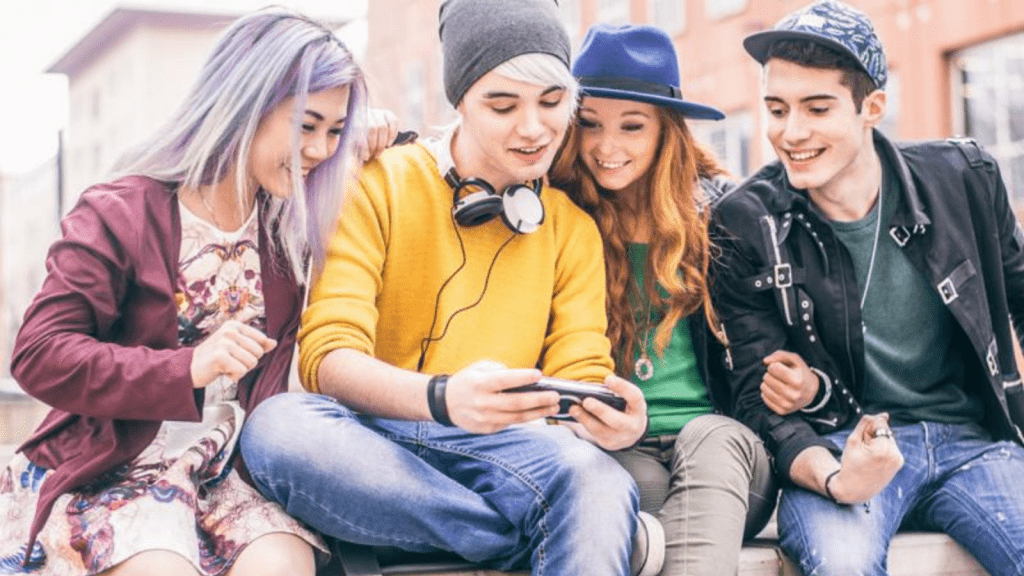 From around the world, through social networking sites, the youth interested in getting involved in campaigns and elections are more active by sharing and reposting the news content related to the same.
Research conducted in 2020 found that most youths received information associated with the latest news content by following famous personalities and celebrities or social media influencers from multiple sites, including YouTube. And they increasingly believe in this content than the other forms of news sources such as news channels and print media.
Teenagers tend to trust social media platforms for news content than others, and this demand is growing more with time. Also, the days of reading newspapers to receive the entire data are long gone. The youths and teenagers today scroll their social media platforms for all the latest information. They use Facebook and Instagram for image content and mostly YouTube for the video content of the same.
Socinator- The Social Dominator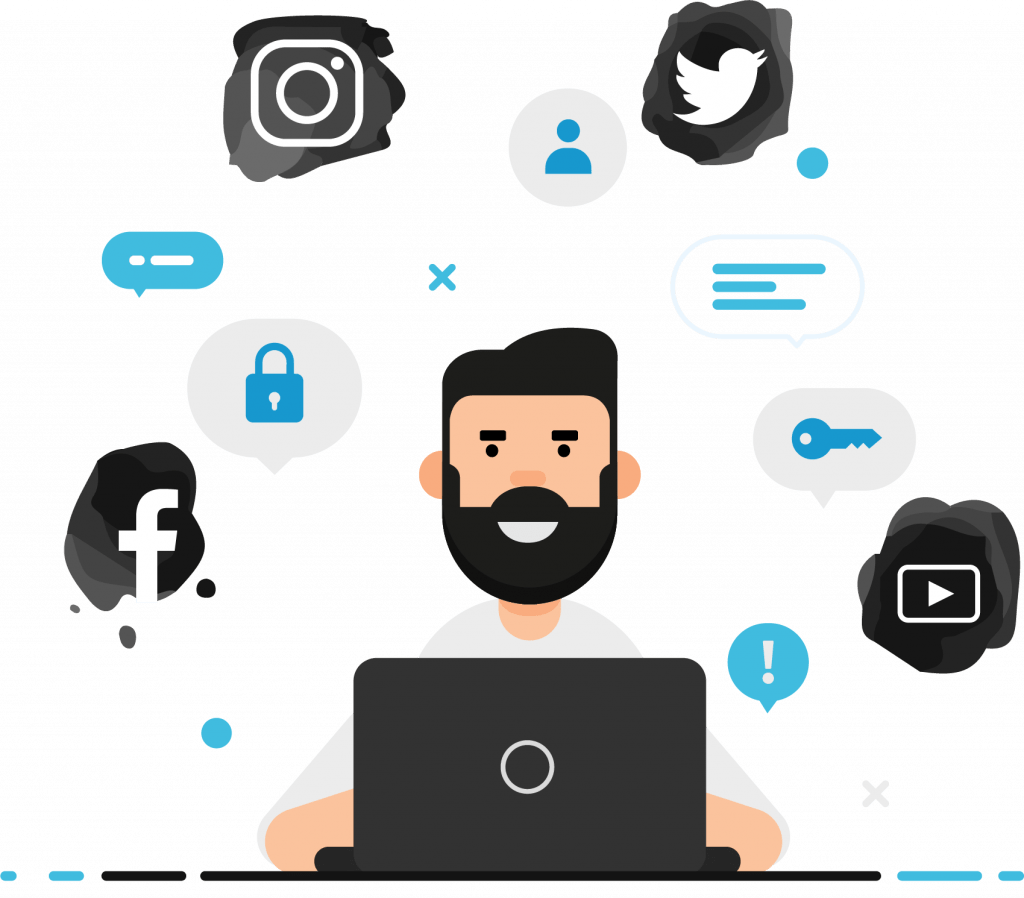 Social media platforms have the ultimate power to reach out to millions of users every day. So, the news content users, influencers, and marketers share on their sites must be accurate data regarding any concerned topic. But is it possible to curate and keep posting updated content regularly?
We are sure you must be thinking of getting some extra hours in a day for it. Of course, you do not want to be a social media influencer or marketer, leaving all other work and concentrating on crafting and posting content regularly on the site. 
Today, we are all juggling to find a solution to all these issues and have a more comprehensive impact on social media platforms than our competitors. Hence, luckily we have Socinator with us.
Socinator is a social media intelligence tool that helps in scheduling and automating your posts. Hence, you can create your news content and posts in advance and schedule them to get published at the required date and time. 
See, if you share news content related to a topic and wish to post a series of it regularly, craft them all together, and let Socinator publish it accordingly. Hence, you can check audience engagement on the posts and interact with them. It will have a positive impact on the audience regarding your posts and your profile.
The tool works safely and organically for about 08 social media platforms such as Facebook, Instagram, Youtube, Pinterest, Quora, Reddit, Twitter, and Reddit. The software acquires various features for each of the social networking sites, and these traits are according to the activities performed on the social media site itself.
So if you have multiple social media profiles, you can manage them at ease. And create the required content, remembering the age group of the audience on the site, and build similar posts.
Also, it has a reasonable pricing plan which enables small and medium scale business owners or influencers to get their hands on this social media content scheduler today.
Without wasting much time, get started with Socinator's free trial today to get intrigued with its features: 
https://socinator.com/amember/signup
Check Out Our Latest Posts:
How to conduct social media audit with 09 steps | Time to enhance your marketing strategy
How To Get On Instagram Explore Page: Quick Hacks
The New LinkedIn Marketing Guide That Actually Works
It's A Wrap
Back when social media influencers and marketers did not use the platforms for publishing news content and sharing their thoughts for the ongoing events in the world, other news sources such as newspapers and news channels gained higher importance. 
But presently, social networking sites are faster in spreading news content than other sources, and users believe this is the best way to collect information. Hence, if you get interested in sharing regular news content on your wall, make sure you use Socinator to help you throughout the process.
I hope the article helped you know about social media news. Is there something that we can incorporate? Please drop your thoughts in the comments below. I would love to hear from you!