If you've been reading the Socinator blog for a while, you're undoubtedly aware that we adore automation here! And very rightly so.
Automation is a fantastic tool that any marketer can use to make their lives simpler and more productive. Content automation tools are used by 51% of businesses on average. If you're spending more time on technical SEO or responding to DMs than on advancing your company, it's time to invest in automation.
"Content is wisdom!" Knowledge, expressed in various formats and methods, makes readers feel, think, and alter their lives. Natural Language Processing (NLP) and Natural Language Generation (NLG) developments in AI have allowed businesses to automate their content generation and automation chores.
What Is Content Automation?
Content automation refers to a group of technologies that automate manual operations in content marketing. Content automation entails more than just automated content generation; its goal is to automate every step of the content lifecycle, from creation to maintenance.
While we are all aware that the use of artificial intelligence (AI) in marketing is increasing by the day, we as marketers appear to be falling behind when it comes to meeting demand. The correct artificial intelligence content marketing tools may assist you in making sound judgments about your future approach. Consider Google's RankBrain, a machine-learning algorithm that evaluates ambiguous, unclear requests and returns the most relevant results.
Content creators need skills, creativity, and enthusiasm. There is no question about that. However, some more repetitive content duties, such as publishing, scheduling, proofreading, and so on, take time. You can free up your content creator's time to shine by leveraging content marketing automation tools!
This post will go over all of the AI-powered content marketing automation tools that can be extremely useful to content creators.
What can Content  Management Automation Tools do for you?
You've heard that these automation tools can be utilized at every stage of the content lifecycle, but what do they accomplish? The following are some examples of excellent vocations that can be automated:
Constructing a Marketing Funnel
Following scheduling, appropriate topic creation
Search engine optimization
Identification of keywords
Most companies use content automation technology, whether scheduling social media posts to connect with your audience at the right time or optimizing your content to appear on Google's front page.
Your Business! 3 best content marketing automation tools to Make Your Life Easier!
To be a cutting-edge company, you must invest in the most incredible content automation solutions. Automation can help organizations with several aspects of content creation. This is accomplished through enabling content generation, dissemination, and post-analysis of content performance.
But be cautious! Often, the most well-known automation tools are the ones that seem lethargic or untrustworthy.
Here are three of our favorite content automation solutions for taking your company to the next level.
Copy Shark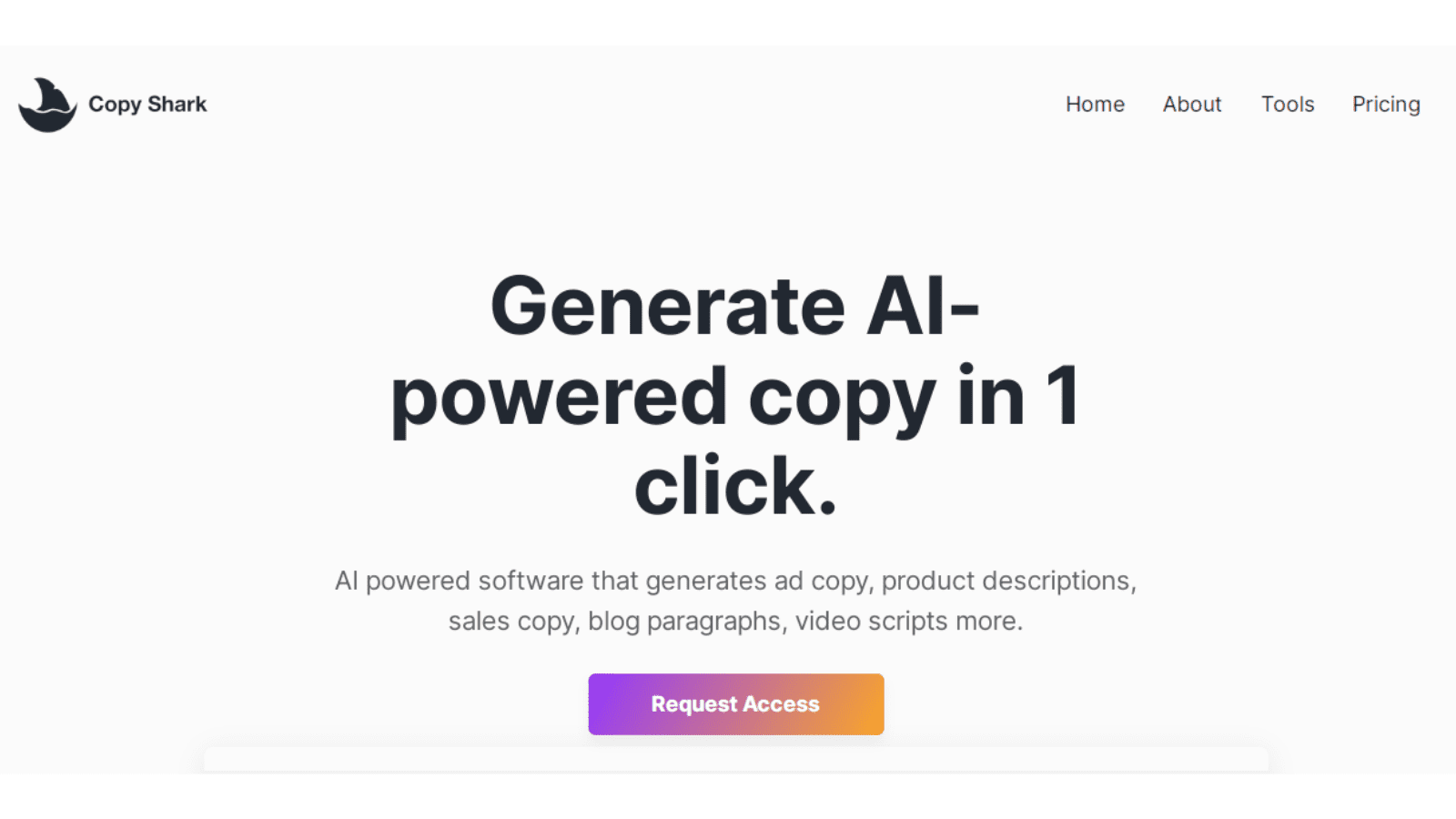 Copy Shark is a copywriting program that can create your company's Facebook and Google ad copy, eCommerce product descriptions, sales copy, and more.
"It's like having your own staff of writers working around the clock to develop endless ad material for you," the firm says.
Copy Shark can produce any piece of content you can think of. The program generates authentic, one-of-a-kind, optimized text to secure the most remarkable outcomes for your company.
The utility is available in all major languages, including:
English, Spanish, Japanese, Mandarin Chinese, French, German, Italian, and so on.
INK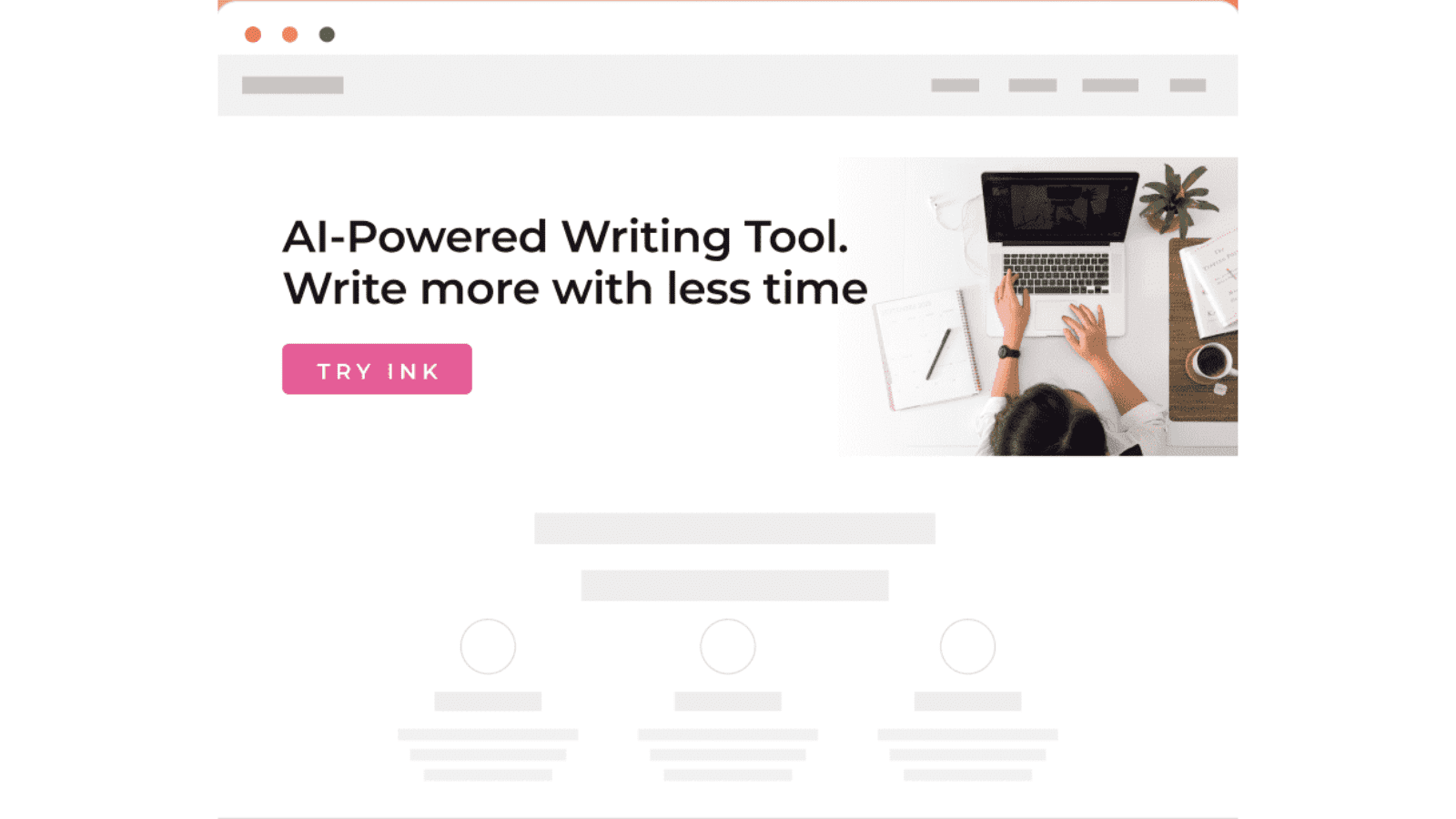 INK is an entirely free SEO writing tool. It employs AI intelligence to increase the traffic potential of your content by knowing what your audience wants and how Google understands different types of content.
According to the firm, employing their software makes you "4x more likely to rank" with your content.
INK is the result of combining Grammarly, the Semrush SEO writing aid tool, and Yoast SEO into a single package.
The following are the primary advantages of INK:
It is an entirely free piece of software.
It is downloaded software that may be utilized when not connected to the internet.
A non-distracting user interface
Zoho Social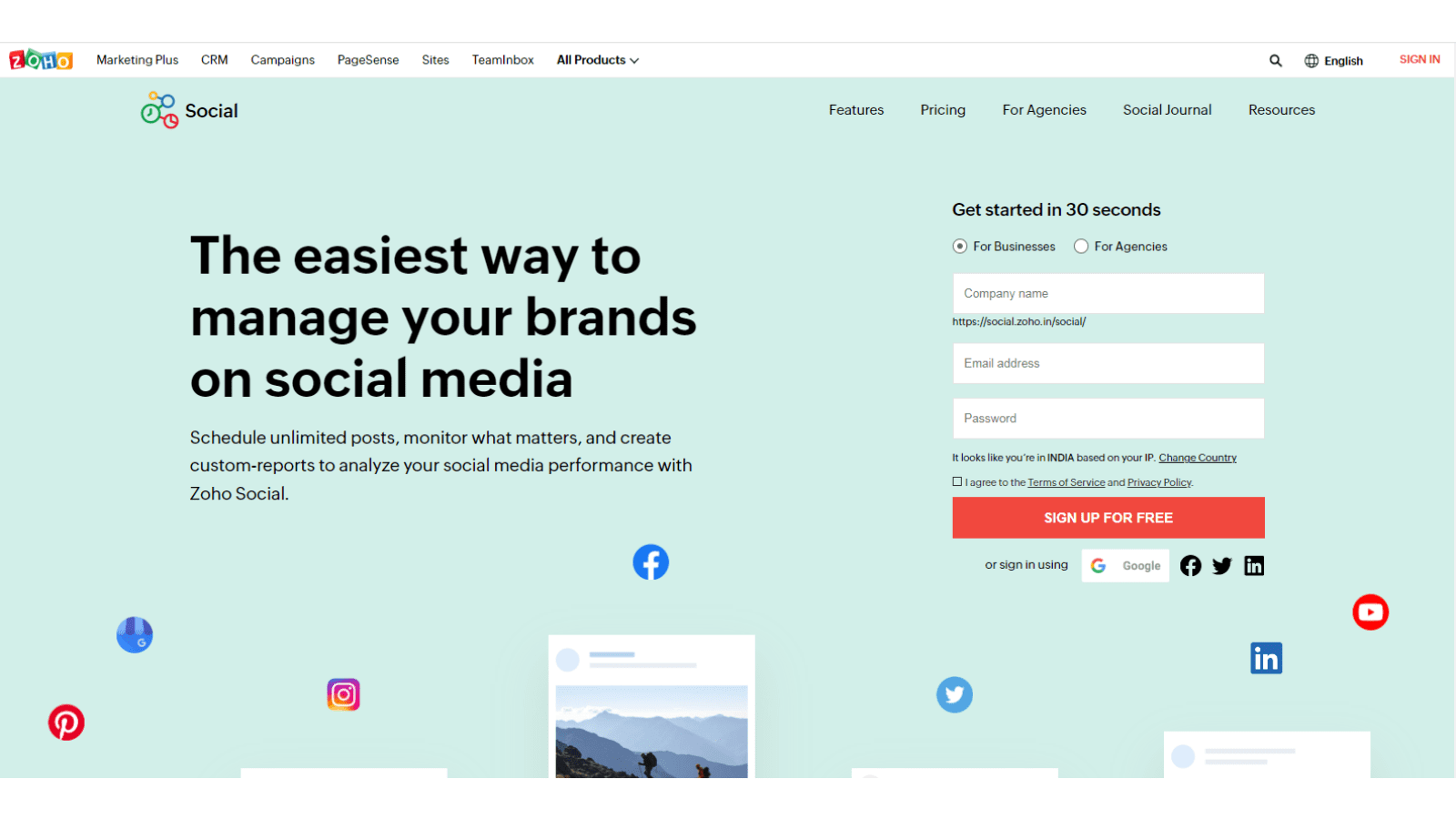 Zoho Social is a sophisticated social media management solution that helps organizations increase their social media presence.
It is one of the most popular content automation platforms for social media managers because of its varied scheduling and publishing options and robust statistics. The solution is intended for small-to-medium-sized organizations (SMBs).
The feature set of Zoho Social includes automated tools for posting, monitoring, and analyzing material across all major social networking networks, such as Facebook, Instagram, Twitter, and LinkedIn.
Other advantages of the Zoho package include social listening capabilities and in-depth data reporting.
What are the best content automation practices?
When investing in this sector, use caution: Despite some vendors' lofty boasts about their solutions' capabilities, we have yet to come across a content automation platform that is compelling enough for us to employ. It is still not feasible for a machine to create popular, exciting material without the assistance of a human.

Human effort may supplement even the best content automation technology available today. Even with cutting-edge technologies, complete or considerable content automation is not conceivable. Companies should concentrate on discovering tools that will help their staff. These might be tools for proofreading or auto content generators that generate articles that humans then enhance. Proofreading programs are already quite beneficial since they provide automatic plagiarism checks, measuring engagement, and tone evaluations.
The Power of Automation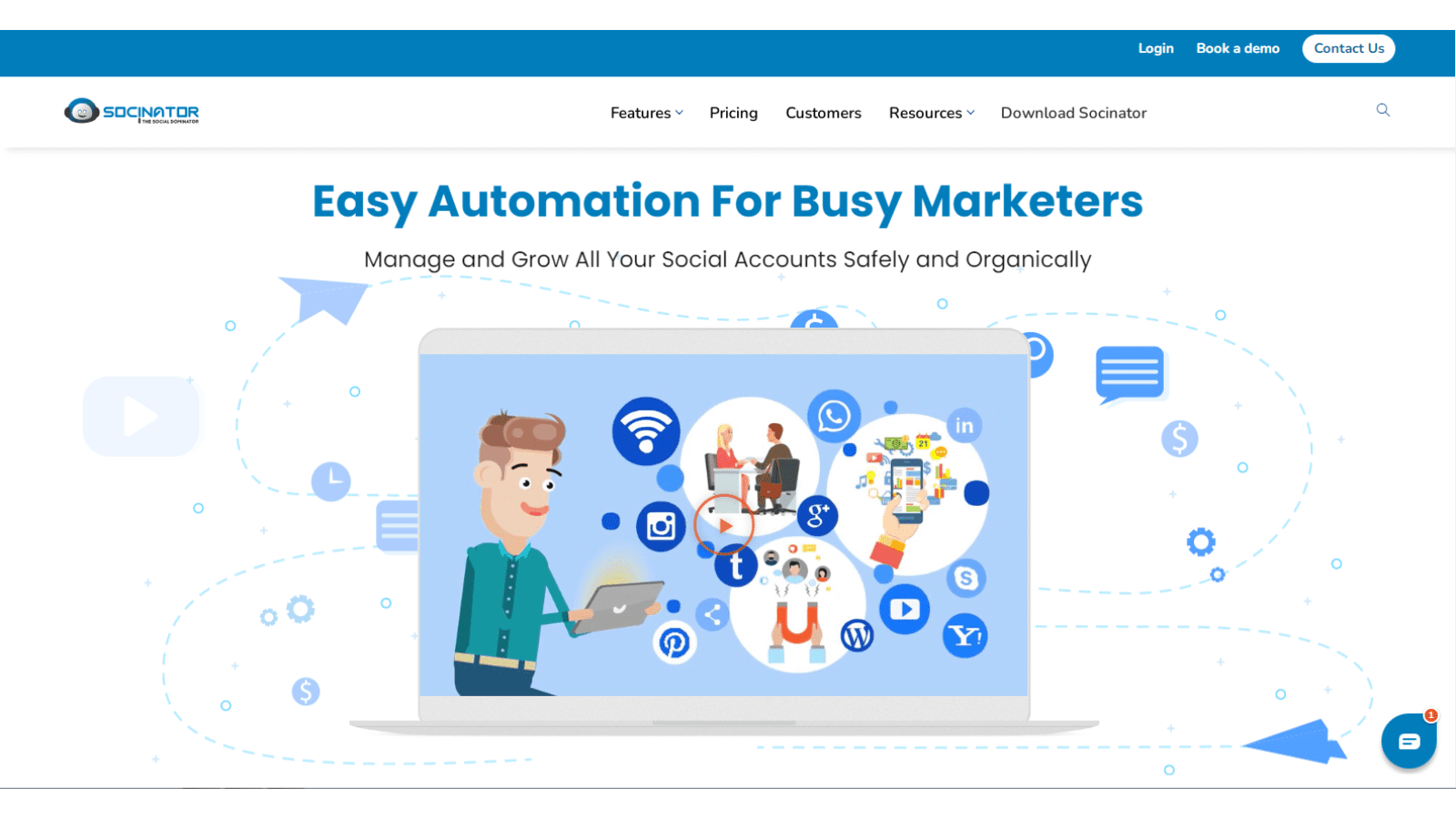 Automation is a tool that can be used across your company, not simply on the content side.
You came to this page to learn about fresh and exciting strategies to expand your company. We are thrilled for you and commend you!
We'll let you in on an automated secret since you're so great.
The only Social media automation tool is 'Socinator.'  This sophisticated and revolutionary automation system integrates all your social media accounts and lets you significantly boost your ROI.
No more squandering time or money! Sign up for a 14-day risk-free trial now.
Let our software crunch the numbers for you and discover how quickly your company can expand!
Must Read

Boost Your Business Using Facebook Live Video In 2022
Learn How To Create Linkedin Business Page And Make Most Out Of It
Conclusion
Content automation is a fantastic method to save time by eliminating manual procedures from your workflows and assisting you in producing higher-quality content. However, choosing the right tools at the right time is essential to keep your content genuine and unique. Spammy or fake content will hurt your business's SEO ranking hugely, as discussed in The Complete Guide To eCommerce SEO.
The three best free content automation tools that we've found are mentioned above, but naturally, there are many more. Take this list as a starting point to explore how content automation tools can greatly improve your SEO ranking and ROAS.
Do you have a favorite content marketing automation tool that we missed? Let us and other readers know by commenting on our social media!