A strong social media presence is crucial for a company that is just starting out on the marketing front. However, it's not easy to make a name for yourself and build a brand in the nowadays competitive world. That's why one of the best assets a business could invest in is social automation tools. In this piece, we want to present the best Twitter automation tools for beginners who want to grow their audience.
Twitter is a great social networking site for people and businesses that use short and concise statements to get their message across. It allows users to share their thoughts via 140-character text posts, links, but also pictures or videos.
Those who are new to this social platform are most likely interested in getting a basic understanding of how Twitter works. They also want to learn how to automate some of their tasks in order to achieve their business and marketing goals.
How to use Twitter
Twitter has been around for more than a decade and has become a very popular social platform. It allows people to connect with each other quickly and easily and listen to what they have to say (or read, to be more precise).  Therefore, you will be able to find out exactly how to cater to your audience's needs.
In order to get started on Twitter you obviously need to create an account. And the most important thing when signing up is to make it easy for people to recognize your business so that they can follow you and connect with you right away. So choose wisely when you pick your Twitter handle, your profile picture and the details you include in your bio.
Once you set up your profile, you can start following people and gathering followers of your own. Also, it's time to send your first tweet and introduce yourself to the world. In the beginning, it will be easier for people to find you if you follow businesses similar to yours. Pay attention to what these businesses share and how they interact with their audience.
For a small business, success on Twitter starts with:
building a targeted audience
creating an engaging channel
growing this channel into a thriving network over time.
To accomplish this, it's always a good idea to announce you're on Twitter on other social platforms as well. Furthermore, link your website to your Twitter profile.
Best Twitter automation for beginners
Once you get the gist of it, you will soon realize that managing several social media account is a full-time job. It requires a lot of time and effort. Actually, the amount of time you spend on Twitter is up to you. However, if you want to see your channel grow, you have to put in a lot of time. That's where automation tools step in to lend you a helping hand.
There are countless automation tools out there. They come with a wide range of features and perform various tasks for you. They focus on social planning, following/unfollowing people, monitoring activity, scheduling tweets, and even creating and sending out template comments to other users. For a beginner, it can be overwhelming when they have to choose. That's why we made a list of the best Twitter automation tools for beginners so that it's easier for them to decide what they need.
Buffer is a Twitter post scheduler that is very easy to use. It will help you be very active on the social network even if you don't have the time to sit in front of a computer all day long. All you have to do is put your tweets into Buffer directly instead of on Twitter. After this, set the time when you want them to go out. The tool will send your tweets based on the schedule you choose.
ManageFlitter is another valuable tool for those who want the best Twitter automation. It focuses on another task: follow/unfollow accounts. ManageFlitter allows users to easily find accounts they want to unfollow (like inactive or spammy accounts), as well as new accounts to follow based on their interests and preferences. This is a great tool for boosting your Twitter account and growing your target audience.
Socinator is definitely the best Twitter automation software we have used. We recommend it to anyone. It's a comprehensive tool that works not only for Twitter automation, but for other social media platforms as well like Facebook, Instagram, LinkedIn, YouTube, and more.
When it comes to Twitter, Socinator offers a lot of useful features, allowing users to automate several tasks: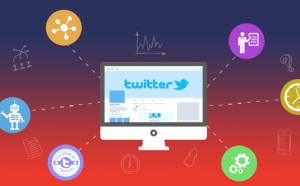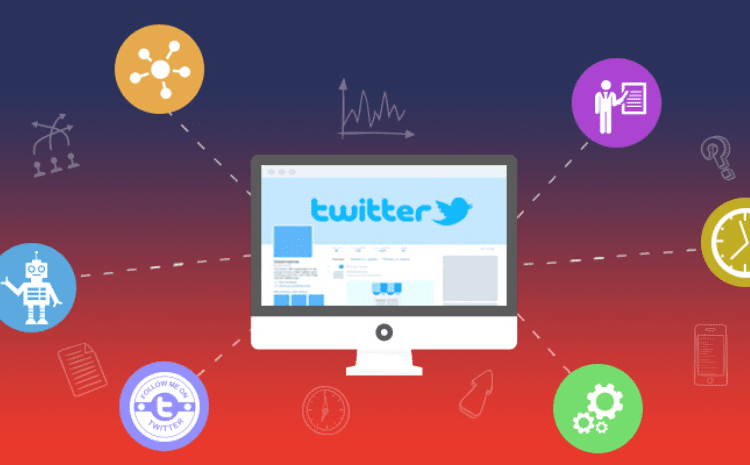 publishing posts
commenting
follow/follow back accounts
like/ favourite
replying to messages
retweet what others have posted on the social platform
If that was not enough to convince you, know that Socinator also provides you with activity statistics and reports. Thereby, you will get valuable insights that will help you improve your marketing strategies.
Another great automation service for Twitter is IFTTT. It allows you to automate multiple tools together. Basically, with IFTTT, you can set up almost any kind of rule for automation. Some of its functions include adding everybody who mentions you to a Twitter list, getting notifications when someone posts a tweet, schedule an update at the beginning of the month, tweet every time you have a new blog post.
Conclusion
As you can see, there are lots of great ideas on how to improve your social media presence. There are tons of tools to help you in your endeavor. Make sure you are well informed and make the best decision when choosing what tools to use so that you get the best Twitter automation service. Pick the one that provides you with the best possible results with the least effort and time invested.
Quick Links: