Twitter- A microblogging platform with 353 million monthly active users is home to a network of audiences interested in checking out the latest trends within short posts called tweets.  The site is well-known for networking audiences through a significant discussion regarding the shared posts. Nevertheless, apart from acquiring numerous extraordinary features, Twitter constantly strives to work on various other traits and bring the best for its users.
Hit The Play Button To Listen This Podcast:
So, to provide a better user interface to its audience, Twitter has rolled out some pretty exciting features. They are available to some countries around the globe and are not open to all yet. But the same will be available to all once they start running successfully and acquire audience engagement. Hence, it is better to know about the features from before, apparently to make sure you do not miss out on anything valuable when they release. 
So without any more delay, let us dive right in and check what Twitter has brought up for us to make our Twitter user experience better.
Twitter Rolls Out New Subscription Service- "Twitter Blue"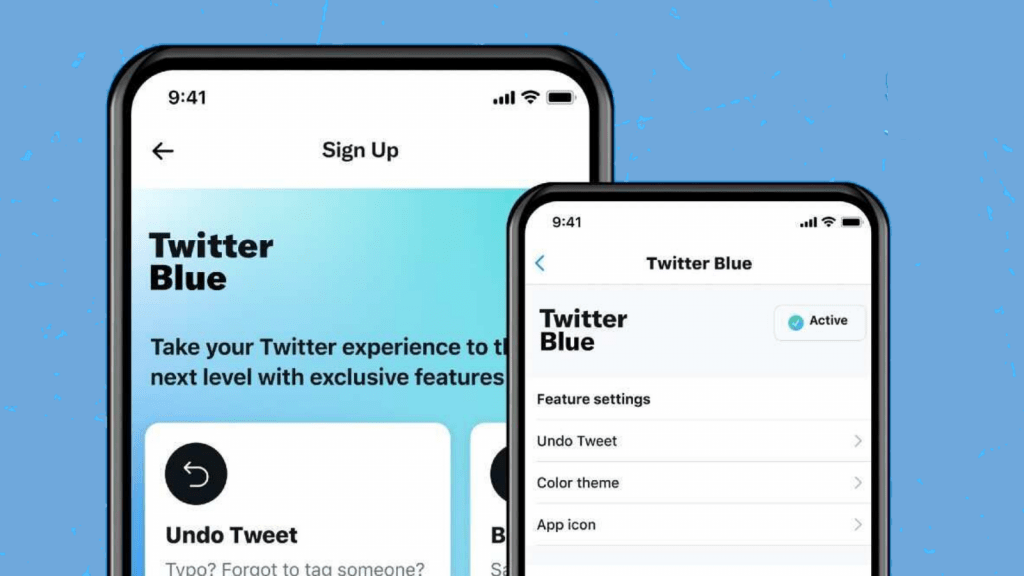 Twitter has recently announced its very first subscription service on the platform, providing numerous exclusive features that are not available now. And it will also include undoing tweets within the mentioned timing. And firstly, it is open to users from Australia and Canada at the cost of AUD 4.49 or CAD 3.49 per month.
After rolling out the feature, Twitter said, the free version is available and will continue to be in sight forever. But the subscription service is all about adding more depth to the tweets and complementing other features on the site. Also, the team is looking forward to providing a more customized user experience to the audience through the paid service.
The Twitter Blue subscribers can bookmark folders by organizing tweets they saved earlier. Again, the enhanced reader mode will provide easy access to the long threads and also enable a better reading experience than before.
But the feature that is gaining the most hype is undo tweets. The users get to set a timer of 30 seconds within, which they can click undo before publishing the tweet.
All these enhanced Twitter features will also let subscribers edit the tweets after posting, which is currently unavailable, and they need to delete it if they find such content inappropriate. 
Again, the subscribers can also customize Twitter app icons for their home screens. And also, add fun themes and colors to the Twitter application. With all these appealing features, the Twitter Blue subscribers will have access to better customer support, as revealed by Twitter.
Twitter Updates Its Features With Birdwatch Notes To Check Within Tweets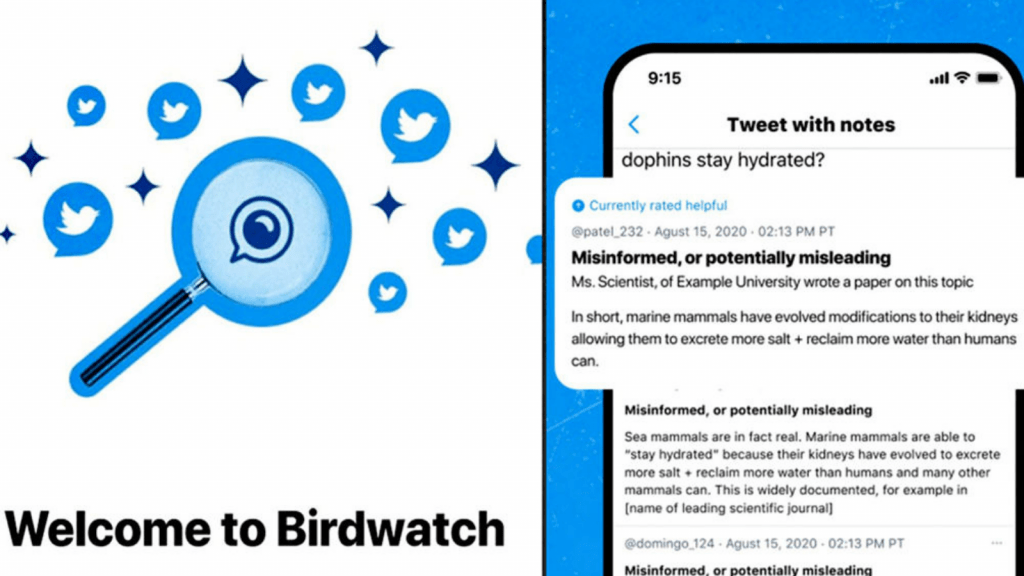 Twitter has come up with an extraordinary feature of putting up Birdwatch notes appearing within a card in tweets shared by pilot participants. The feature will be available in desktop, Android, and iOS versions of the platform. Birdwatch will be a community-based program allowing users to identify misleading information and mention a note while sharing informative content.
The social media microblogging platform has rolled a pilot version from some of its picked users from the US. 
So, when Twitter opens up the feature to every user, visiting the site: https://twitter.com from Android or iOS devices, you can see the latest Tweets along with a Birdwatch note attached. As we already discussed, this note will be showing up on a card on the post. And currently, the same is only available to pilot users. 
The main objective behind updating this feature is to make Twitter an informational platform and avoid misleading content straightaway.
Also, the feature enables pilot participants to rate the most valuable content. Hence, making it easier for other Twitter users to understand and recognize the conventional tweet. Also, the Birdwatch notes trait is close to pilot users because the team is still working on it and wishes to gain more confidence before making it available to all.
The  Birdwatch notes feature will, however, not affect the Twitter recommendations. The platform plans to maintain the page similarly as before and let users see Tweets the same way. 
So, when you see a tweet with a Birdwatch note saying "Currently rated helpful", you can rate the same to lift up the most beneficial ones. And if a post has a lot of notes, it will keep rotating periodically, and you can also click on the same on the Birdwatch site.
But if a tweet has notes on it, but they are not the "Currently rated helpful" tags, you can click on it to add a Birdwatch note on the site. Also, if a post acquires all the "Currently not rated helpful" notes, no birdwatch card will show up in the tweet.
Socinator- The Social Dominator
Now that Twitter is bringing up some exciting features to let the network have a better user experience, the competition of publishing and sharing relevant and high-quality tweets will be much higher. Hence, we have brought you one of the best social media management tools, Socinator, to help you schedule and automate your posts to make sure you never miss out on posting any updates in your tweets. 
Socinator is a social media intelligence platform that works safely and organically to help schedule tweets from before. So, if you wish to publish a series of content, you can do so with this excellent social networking automation tool. Not just that, Socinator also acquires enormous other features according to Twitter traits to make marketing and sharing tweets a lot more uncomplicated. Let us look at what Socinator Twitter marketing features have in hand for us.
Auto Publish Posts
Activity Statistics And Reports
Auto Comment
Auto Follow
Auto FollowBack
Auto Like/Favorite
Auto Reply Messages
Auto Retweet
Broadcast Messages
Efficient Account Management
Find And Extract Engaged Users
Find And Extract Hashtags
Find And Extract Targeted Users
Full Account And Report Export
Tweet From RSS
Mention Users
Monitor Folder Feature
Proxy Support
Schedule Profile Pic Change
Spintax Support
Unlike
Message To New Followers
Scrape User
Scrape Tweet
Auto Re-post
Welcome Tweet
Tweet To
Delete
Mute
Unfollow
You must have been intrigued by Socinator's Twitter marketing features. But let me tell you, this tool has a lot more to add. As the title reads, Socinator as the social media dominator, do you think it just works for Twitter alone? No, Socinator covers around 08 social media platforms (Facebook, Instagram, Twitter, LinkedIn, Reddit, Quora, Pinterest, and YouTube) altogether and works safely and organically for them.
Surprisingly, Socinator acquires various features for all these platforms as well, and they are all according to the traits of the social media site for which it is getting used. Above all, it has a pretty reasonable pricing plan which makes it compatible with all the small and medium scale business owners out there.
So, if you are looking for a social media managing tool, Socinator can be your best buddy. So, try out Socinator today by clicking on the banner below.
Check Out Our Latest Posts:
Top 8 Ways To Boost Your Instagram Reach
Most Advanced YouTube Promotion Secrets To Unleash The Power Of The Creator Studio
Target Customers With Facebook Remarketing (Plus Tips)
Wrapping Up
In this article, we have tried to incorporate the latest Twitter updates available to users in some parts around the globe and will be rolling out to the entire audience pretty soon. Also, we introduced you to an excellent social media intelligence tool, Socinator, to make sure our readers never miss out on posting all the #trending content in their latest tweets.
I hope the article helped you know about Twitter management. Is there something that we can incorporate? Please drop your thoughts in the comments below. I would love to hear from you!