Most Instagram users may not even care about what should be the size of their Instagram posts. However, if you want to promote your business on Instagram, you must know the most accurate format and size to publish content. Otherwise, your post will automatically resize accordingly, and it may even distort the quality of images or videos. And it applies to all kinds of content on Instagram – Images, videos, and even stories included.
Nowadays, as we can see that story, short video content (reels), IGTV videos are trending and have become a huge hit on Instagram. In fact, Instagram stories have become a fair way for creators to update their followers about upcoming events or giveaways.
You just need to publish a short story that will be visible for the next 24 hours only. In these 24 hours, you can keep track of views on your stories. And also, publish a story highlight that can permanently stay live on your profile (will not disappear after 24 hours).
With so many interesting features, Instagram stories have become one of the most preferred content by both marketers and viewers. However, if you also want to benefit from that, then you must follow the perfect Instagram story dimension. Only that way, you could be able to create professional and compelling Instagram stories.
So, here, in this blog post, we are showing you in-depth information about Instagram story dimensions and how you can make it more lucrative to your audience, so that they cannot ignore it.
Tap on Play To Listen Podcast-
What Are The Perfect Instagram Story Dimensions?
The right Instagram story dimensions are 1080 px by 1920px, with an aspect ratio of 9:16. It means that for creating a perfect Instagram story, you should use a high-quality image or video with 1080 pixels in width and 1920 pixels in height. For image posts, it supports both PNG and JPG format, and it should be under 30 MB in size.
For the videos, Instagram story dimensions are the same (1080ppx by 1920px). But also check that your video file should not exceed over 4GB in size. The only two accepted video formats are MP4 and MOV files.
Here are some more reasons that show why the size and dimensions of your Instagram stories matter.
As we already know that Instagram is quite strict with the dimensions and size of their post. So, make sure not to exceed the size of your Instagram stories. Otherwise, it would automatically resize and adjust, which would temper the quality of the image/ video content.
It is better to crop your images into a 9:16 ratio. It will not only help you to improve the quality, but also cover the exact screen size of your device. In case, you are using a landscape or any other dimension of images, it will leave the blank spaces at the top and bottom of the image.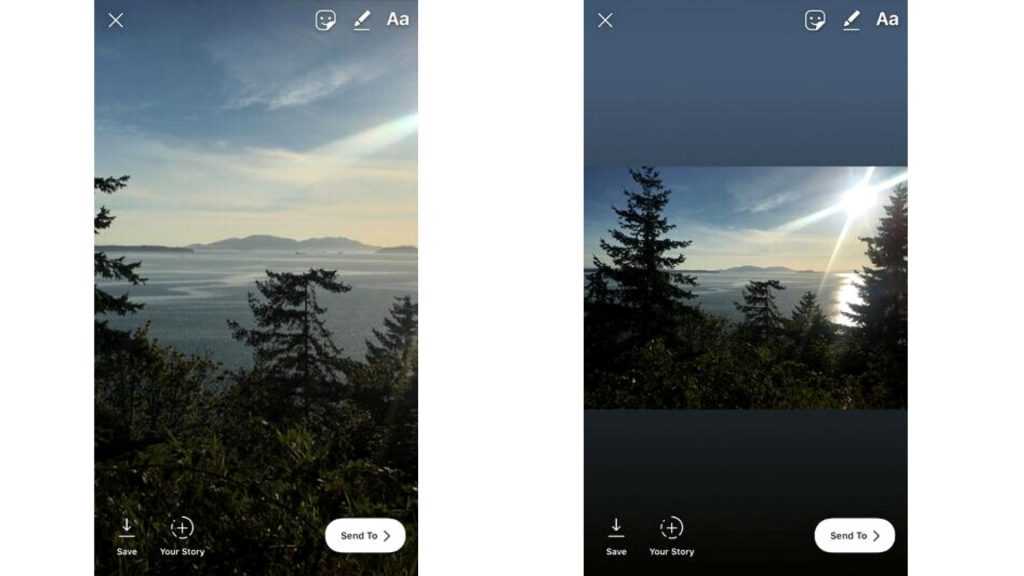 Now, if you are using videos in your Instagram stories, make sure that it has an aspect ratio of 9:16. However, while using videos of 1080px wide by 1920 px in height dimensions, sometimes it may exceed the required file size (4GB). And it may also take you more time to upload your videos. In such a case, you can still use high quality videos with 720px by 1280px dimensions to upload your story videos. That way, it would take you less time to upload your videos.
Also Read-
Why 2021 Is The Best Time To Indulge In Instagram Influencer Marketing?
How To Publish Stories On Instagram?
Using a phone camera, just shoot vertical pictures and videos, and you can use them to post as a story on Instagram. Simple! Isn't it? Basically, Instagram is a mobile application. So, most creators use vertical angles to take pictures and videos, as it allows you to take advantage of the full screen of your device.
Besides that, you can make your stories more interesting using creative texts and stickers. Also, there you have various filters and layouts to make your stories more interesting. So now, are you ready to create engaging Instagram stories? Here are some tips that might help you!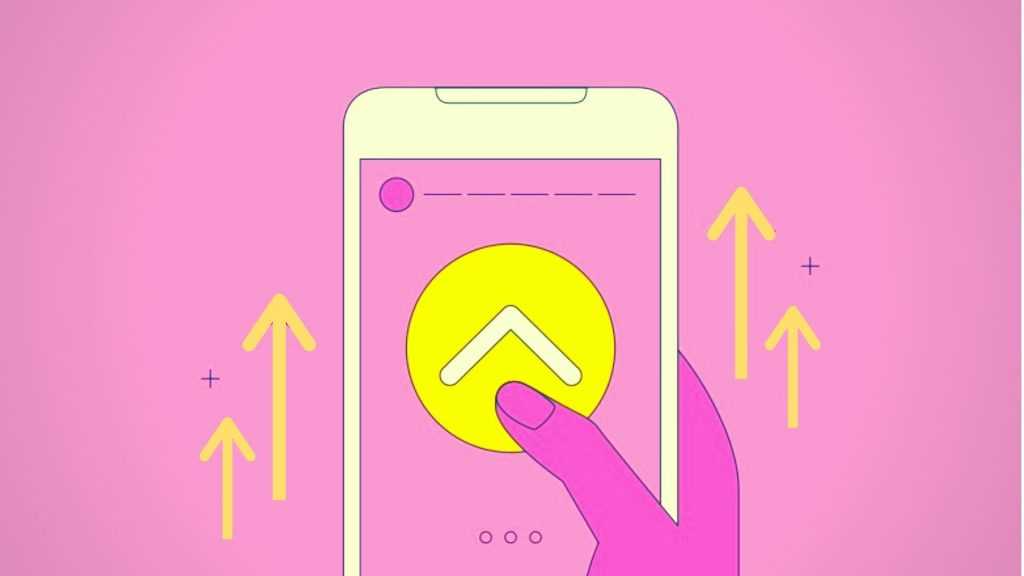 Unlike Instagram stories which may disappear after 24 hours, Instagram story highlights can remain live on your profile. Here you can use some of your best story collections that would help you attract the attention of your viewers.
Your viewers are expecting more interesting stories from you. So, try to be more consistent with delivering engaging stories for your audiences. There are also some social tools like Socinator, which you can use to auto-schedule your posts so that you'll have more time to create more engaging posts for your audiences.
Check the number of views and engagement you are getting on your stories by checking the impressions and reach with your audiences. It would help you to further develop your creations so that you could create more lucrative stories on Instagram.
Instagram stories also allow you to use call to actions buttons using which you can create voting polls to survey and get information about the preferences of your audiences on Instagram.
Make use of creative tools like Canva or Snappa to create engaging story content. There you have options with so many features and templates to customize your stories based on your social needs.
Instagram Story Mistakes To Avoid-
So, now you are almost ready to use the right size and dimensions for your Instagram stories. But wait, here are some mistakes that most creators neglect while posting their stories.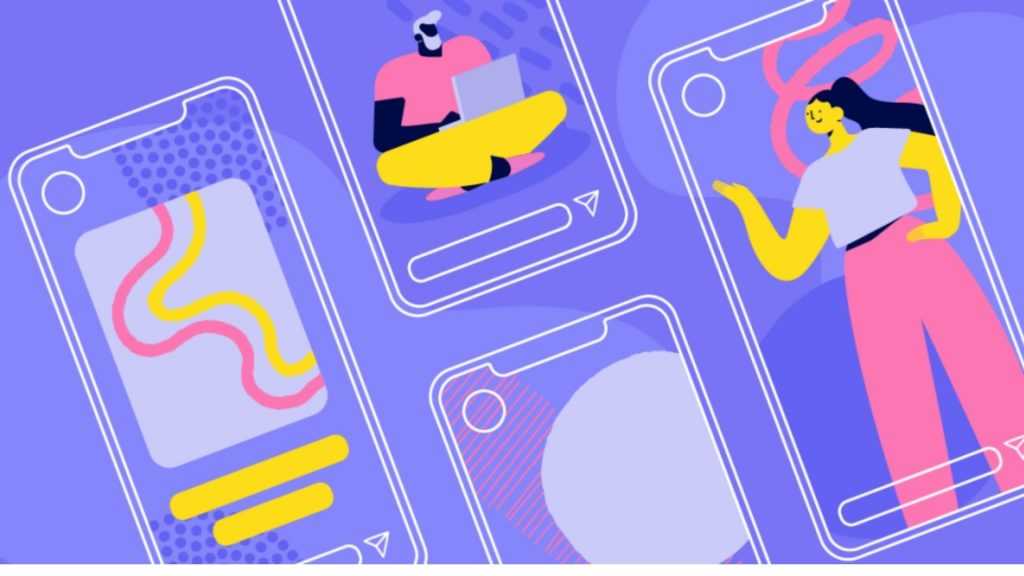 People would interact with your stories only if they find them interesting. So don't make it too promotional, as it would drive your audiences away from your posts.
Too much text on the screen is simply boring for Instagrammers. Also, people do not have enough time to read a long text in just 15 sec of a story post. It's better to be concise with your wording that would grab the attention of viewers and also bring value to your stories.
Avoid using irrelevant hashtags on your stories, as it can make your stories look spammy. And it may also drive your viewers away from your posts.
You have only 15 sec of time in your story post. So make full use of it and avoid using redundant images and long videos in your stories. Most viewers may also skip or swipe away before it's getting too long and boring for them.
Summing Up: Instagram Story Dimensions-
Instagram stories are more connected to the audience, as it seems more personal than a usual feed post. People who are interested in your content may even check your stories daily. So make sure to be consistent with uploading engaging stories on Instagram. However, also make sure to use the right Instagram story dimension. Only that way, you could be able to deliver lucrative stories for your regular audiences on Instagram.
Recent Blogs-
05 best social media goals to track and level up your business
How to Grow And Promote YouTube Channel For Free?
So what are your thoughts about Instagram story dimensions? If you have any queries, mention them in the comments section. You can also suggest more ideas about stories, which we haven't included in this post.
And please don't forget to share it with other readers who may really need this information.