Nowadays, marketers are not reluctant to invest their hard-earned money into YouTube marketing automation. Do you know the reason why? While that's what we are going to discuss in this blog post.
As we all know, worldwide video-consuming audiences are growing exponentially. And that's why marketers are taking quite an interest in video marketing.
Being the best platform for video-viewing audiences, YouTube is the leading video advertising platform that most marketers prefer. In a recent study, we found 83% percent of marketers agree that YouTube marketing helps them generate more leads for their business. While in another study, when customers were asked about what kind of advertising helps them make better decisions while purchasing.
If you have guessed the answer – video advertising, then you are right on track. But as you know, many marketers are getting aware of YouTube video marketing capabilities. And the competitive marketing arena of YouTube is getting quite messy. While to survive in such a competitive media, you need YouTube marketing automation.
Tap On Play Button To Listen Podcast In Natural Voice:https://socinator.com/does-youtube-marketing-automation-work-2/
So, let's learn more about:
What Is YouTube Automation?
It is a process in which you can use tools or software to automate your routine actions on YouTube. It may help you to outsource the production of video content. Or you may use it to get likes, comments, and engagement on your videos. There are also tools that allow you to manage multiple YouTube channels in auto-pilot mode.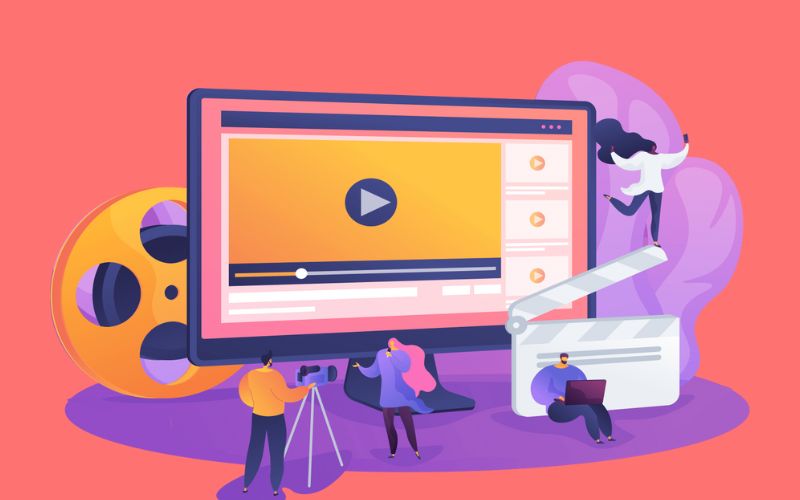 So let's know more in detail about how marketing YouTube automation is working well for business promotions.
How Can YouTube Marketing Automation Help You?
If you are thinking about advertising your videos on YouTube, it takes quite an effort. Starting from research, video scripting, voice-over, and video editing, you would have to spend most of your time in the video creation process. In that case, using automation tools can really help you by putting all the repetitive routine tasks in an automated mode.
For example, you can rely on one of the best YouTube marketing automation tools, like Socinator, to schedule videos ahead of time so that you have more free hands to work on other tasks.
Automation can not only help you with video posts/scheduling, but you can also use this to create engagement on your channel. There are many marketing automation YouTube creators use to enhance their video engagement. Also, there are also suspicious and cheap resources available where you can buy like, shares and subscribers.
But unlike that, Socinator's YouTube marketing automation gets you the ability to create genuine audience engagement on your creation.
Outsourcing The Production Of YouTube Videos
Generally, companies rely on third-party freelancer creators for the video production process as it helps them manage and update their content, just like being in an automated mode. The essential factor is that, as a channel owner, you don't have to do extra on the video creation process since it would be in auto-pilot mode.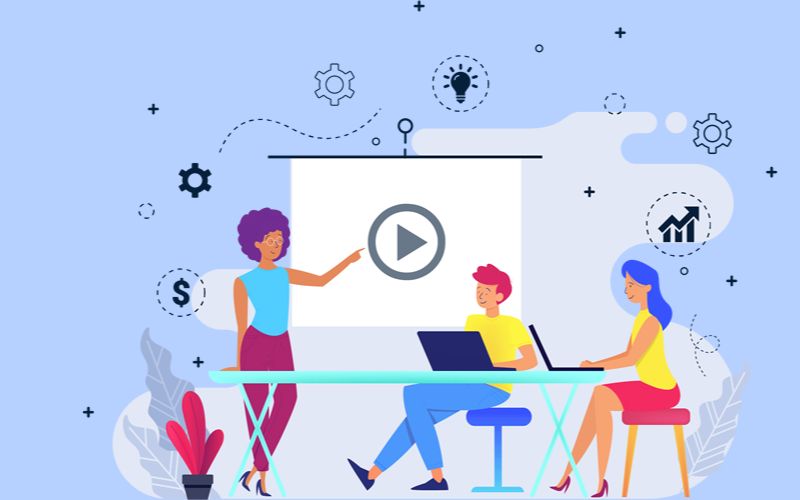 You can deliver the idea to the third-party creator to provide you with content. However, it definitely doesn't sound like using automation in practice. Isn't it? Though this process may help you put the video creation process on auto-pilot but strictly speaking, automation is a misnomer here.
Automating YouTube Engagement
Nowadays, marketers rely on automation tools to create engagement. Though if you are trying to create fake engagement using automation, there is a chance that your channel may get banned. Such activities violate YouTube TOS, and its algorithm can retrospectively remove fake engagement created by bots.
However, automation can also be used in a way to gain genuine engagement from real viewers. There are also services that guarantee to deliver likes and views from real users' profiles. While you may also utilize automation tools to auto-watch and increase views on your videos from multiple profiles.
Using Socinator, you can efficiently manage multiple accounts on YouTube and use the Proxy setting to enhance engagement on your YouTube channel. So that you won't be facing any trouble with the YouTube algorithm catching bot engagement on your channel.
YouTube Channel Management
Technically, if you go through YouTube TOS, it says not to use any automated system. However, it does allow you to schedule posts and manage other administrative work related to channel management. Basically, people use YouTube marketing automation tools to auto-publish or schedule posts, check the channel growth, scrape other channel videos, etc.
Auto-Publishing YouTube Videos
If you go online and search for marketing automation YouTube, you will see so many tools featuring auto-post and scheduling features. Socinator is also one such tool, using which you can schedule your posts ahead of time. It also has features that allow you to post/schedule and manage multiple channels on YouTube using a simple-to-use dashboard.
Channel Progress Reports
To check the progress of your YouTube channel, you can make use of YouTube studio to gather all the relevant information you may need. You can scrape the data in the form of reports to check further improvements for your channel.
Or you may use the Socinator YouTube marketing automation tool that can help you analyze your engagement insights on your channel.  And thereby, you may take measures to boost the performance on your YouTube channel.
Scrape Channels & Posts
The YouTube guidelines ask users not to use crawlers or bots to scrape content on videos. However, as we know that most data on YouTube is publicly accessible, and if you are not harming the content possession of the original owner by scraping their content, then you are allowed to do so. But the catch is there are not so many reliable YouTube marketing automation tools that can help you scrape channels and post on YouTube.
In that case, Socinator is the best YouTube marketing automation software you can rely on. It assists you to search and scrape for the most relevant content and gets you an in-detail report in whatever format you want.
Also Read:
YouTube For Beginners: How To Start A YouTube Channel
Bottom Line:
YouTube marketing automation has a broader meaning to it. While many marketers only look for tools with the scheduling and auto-posting option, some tools can allow you to manage multiple YouTube channels' workflow efficiently. And there are also many groups of Youtubers who invest in automation to produce engagement on their channels.
However, while using all these automation resources there are also risks of not obeying YouTube guidelines which may get your channel flagged also. That's why you should invest in a reliable YouTube marketing tool like Socinator that provides the best YouTube marketing automation features for YouTube creators.
So what are your thoughts on using Youtube marketing automation? Please share with us by mentioning it in the comment section below.
Recent Blogs:
LinkedIn Marketing: 05 Reasons Unlock Your Professional Potential
Reddit Automation As Best Digital Marketing Tool-2023