What is the need to analyze engagement when we can easily predict the number of views and likes on YouTube videos? Right? Well! There's a high chance that you might come across various perceptions about YouTube views. Somewhat like- Views tell all about whether the people like the content or not. So, why waste your money and time on YouTube marketing analytics rather than making new content? Right?
You must have wondered how audiences immediately connect and detach themselves from a channel. Well! You are not alone. We all have been there. Though you must have noticed that many people gain overnight exposure on YouTube, they also fade away with time.
Well, Trends are tricky! You cannot expect every video to come out as a twinkling star, right? So be it about trending challenges like 'SQUID Games,' 'Slap n Win,' 'Dare Challenges,' and 'Water Pouring Challenge,' you cannot expect these challenges to make the same impact even after some time. 
Though such challenges can help you introduce a new audience, what's the utility if you cannot convert them to a regular audience?
While we are in this conversation, let's know how analytics can be the savior of your YouTube marketing!
The Power Of YouTube Marketing Analytics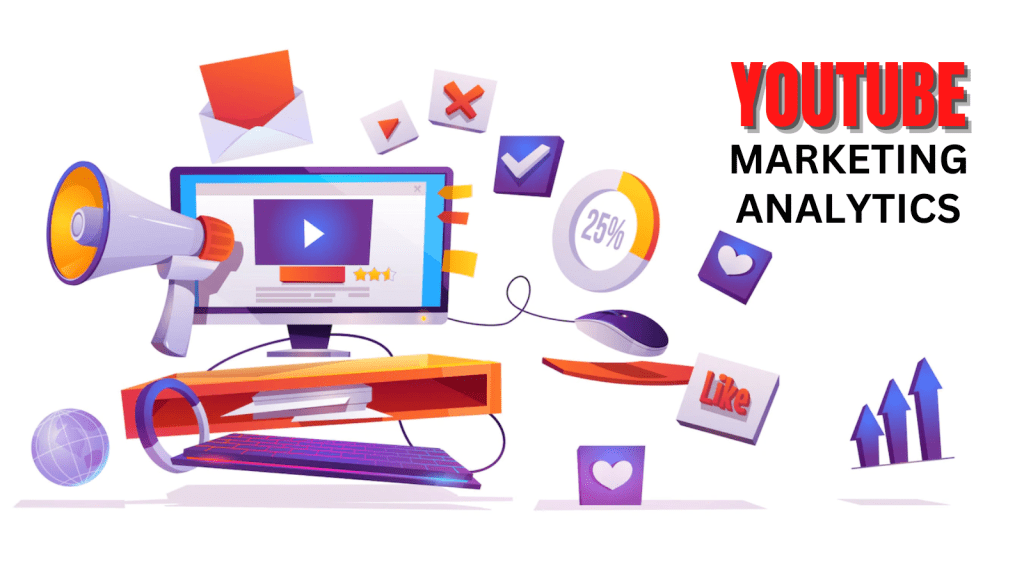 To make a YouTube video come to life, you must first develop a decent script, acquire the necessary lighting and equipment, film the videos, edit them, and then complete the uploading process.
And how can you skip secretly praying for your videos to go VIRAL? Isn't it true?
Well! Every day, over a billion individuals, one-third of all internet users, watch videos on YouTube. Naturally, you must fully use the enormous user base that YouTube offers.
Most people have a fair understanding of how to create and publish videos, but the primary problem here is evaluating the effectiveness of YouTube videos. Here is where YouTube marketing analytics kicks in.
An online platform is a place where you can get wider reach if you are constantly exploring and experimenting with new content while sticking to your niche. And if you want to market your business on YouTube, it becomes crucial to analyze each action taken by your audience in your videos.
Before we dive into how to fuel up your YouTube advertising analytics, let's know the metrics that you should monitor closely to optimize the platform.
Watch Time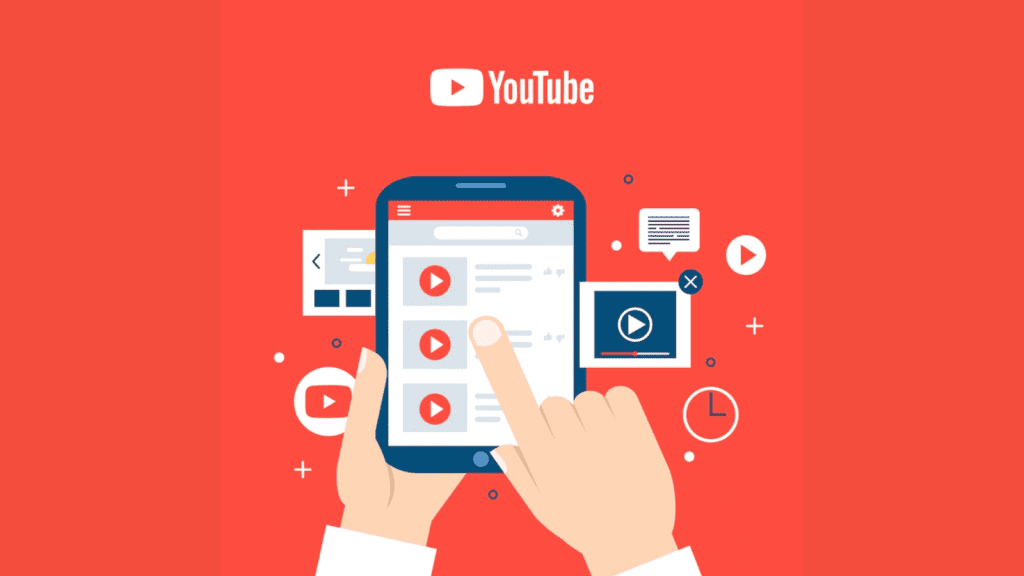 It would be best if you had gotten it from the name. Watch time on YouTube is all about time spent on your videos. Watch time is a crucial part of YouTube marketing analytics and one of the key ranking elements for YouTube videos.
This measure is significant since YouTube rewards better ranks to videos with higher watch time.
All-important search and discovery algorithms on YouTube are influenced by watch time. As a result, your video will probably rank higher in search results and recommendations if it has a lot of views.
As the time people spend on your content increases, so can brand awareness, purchase intent, and even sales. It is particularly valid for YouTube adverts.
Audience Retention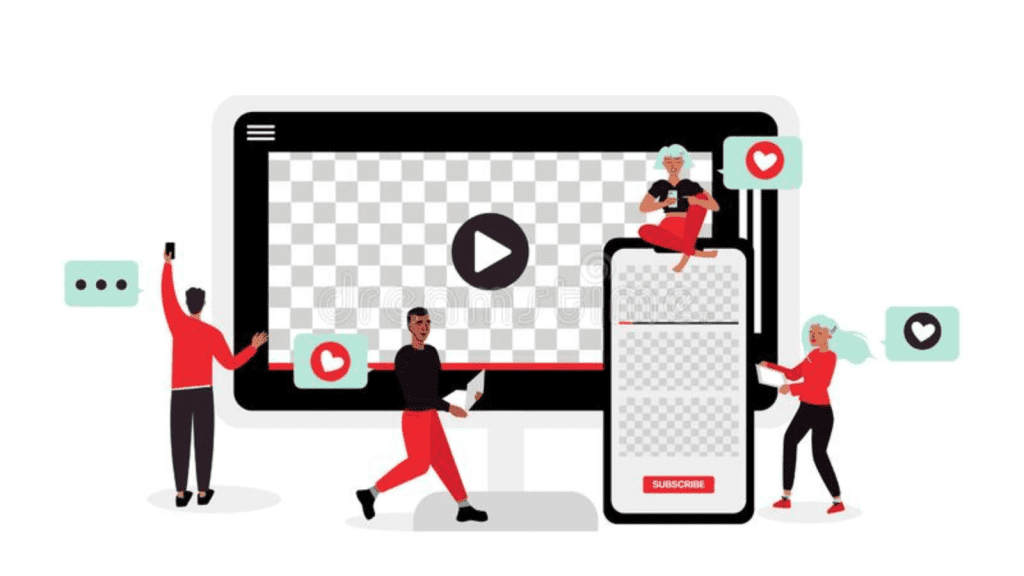 While we are on this topic, let us ask you a few questions. 
Why have you chosen YouTube to market your business or present yourself? 
What are your expectations from YouTube marketing?
Well, there might be more than one answer to this, but a standard response is — to drive the audience and make them aware of your presence. Right?
It is the foundation of YouTube videos. This metric assesses how well your videos captivate viewers' attention and keep them watching until the end. YouTube marketing analytics helps you compare your performance as well. Compared to other YouTube videos of a similar length, relative audience retention indicates how well your ads hold viewers' attention.
You can also identify patterns of problems by observing the point at which viewers leave your video. It can assist you in enhancing the material, controlling the video length, or changing the format altogether.
Demographics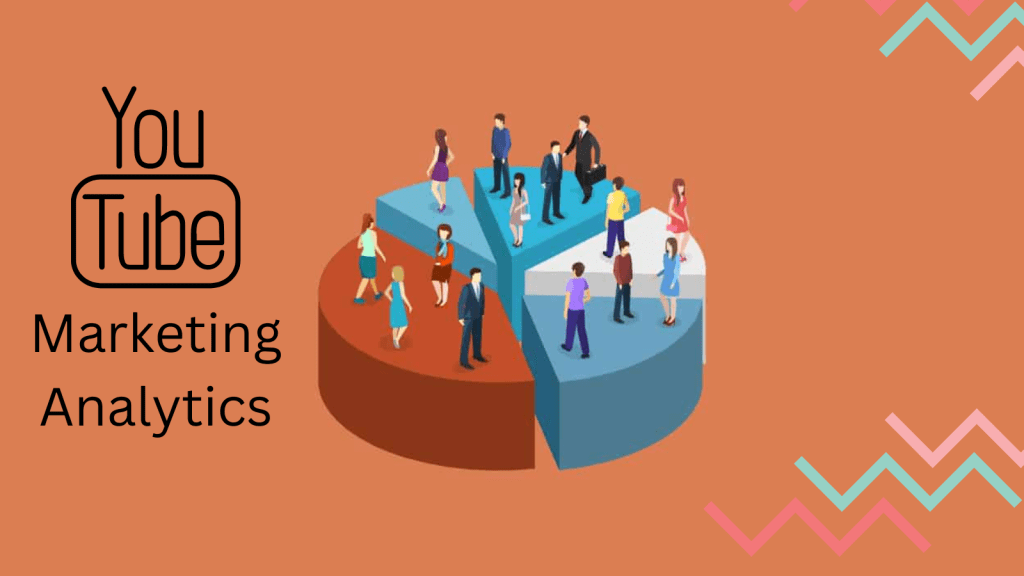 Suppose men are your target customers, and you can only provide services to nearby cities. And you are getting views from teenage children and far-off places where you can't expand your business. Then what's the benefit of gaining such an audience? 
Let's not talk about the benefit for a while. Don't you think it would end up driving the wrong set of the audience if not taken care of? But how to target the specific audience?
Well, that's what demographics is all about. YouTube marketing analytics cannot be completed without including the demographic part.
This function identifies the viewers of your videos by considering factors such as age, gender, location, device, and more. Using this information, you can determine whether you are reaching your target audience efficiently.
Analyzing your audience's demographics can provide additional insights to help you create significant videos and produce stuff that will engage your target audience. 
For example, if you aim to connect with them through targeted advertisements, knowing where your potential clients' locality, then it could be beneficial.
Third-Party Tool For Performance Analysis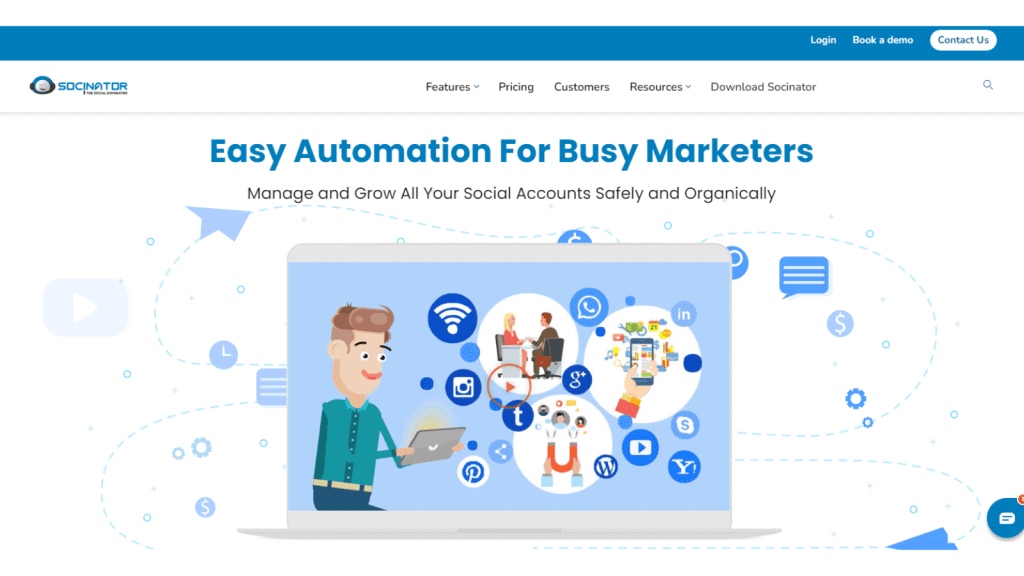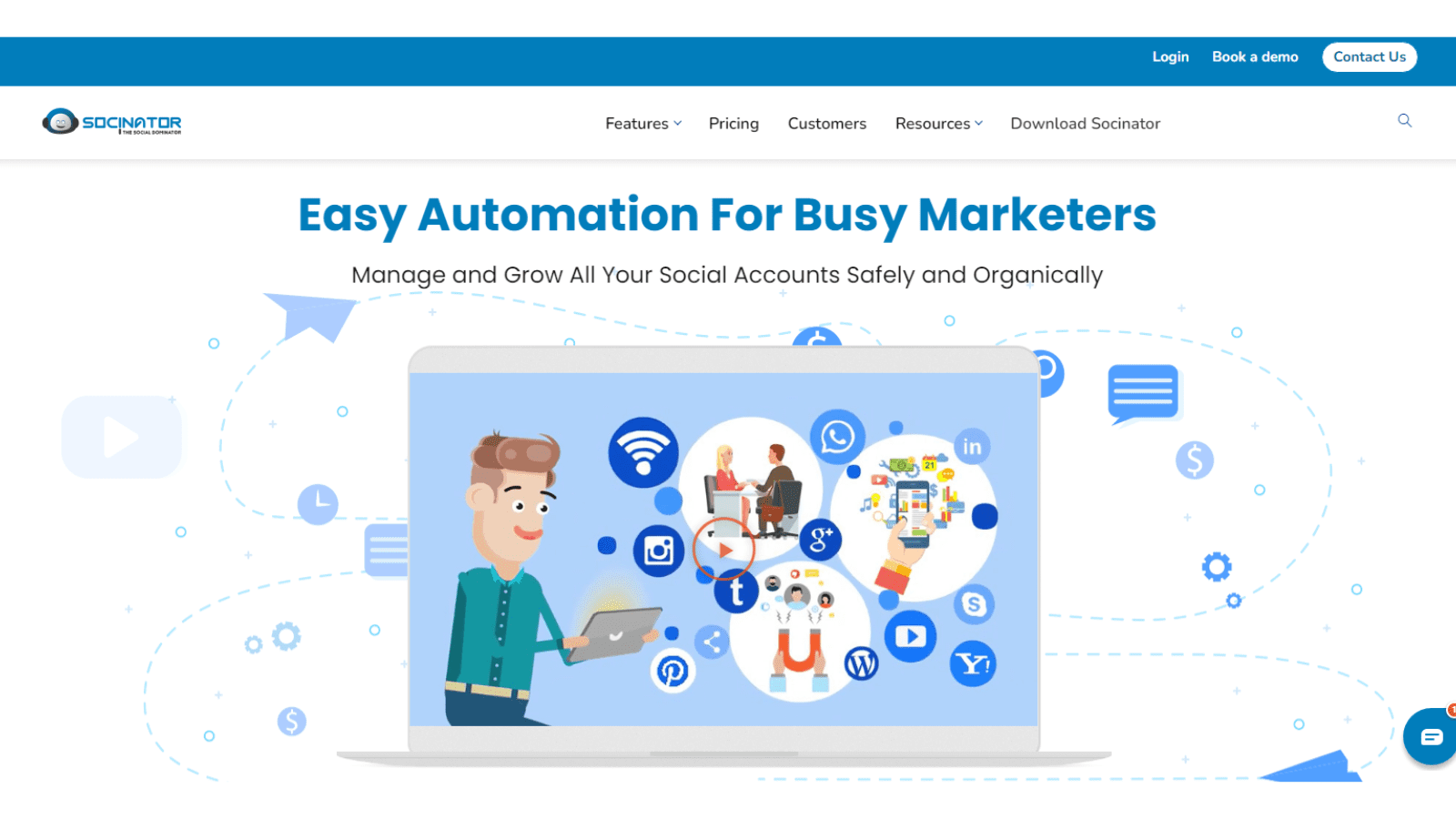 You might wonder why third-party analytics even exist when Youtube already has such robust analytics. Well! Many software available for top social media platforms offers a reliable and rich method for analyzing your YouTube viewership. Not only YouTube but also top platforms like Facebook, Instagram, Twitter, LinkedIn, etc. 
One such reliable tool is Socinator which never fails online marketers to miss any opportunity to grab their aimed audience whenever needed.
Step 1
The first step is to Install the Socinator software on your computer. You need a Dot Net framework 4.6 to install this software on Windows OS. 
You must first set up Parallels Desktop on your computer if you wish to install this program on Mac OS. You can use Mac OS software and applications using Windows OS and Parallels Desktop.
Step 2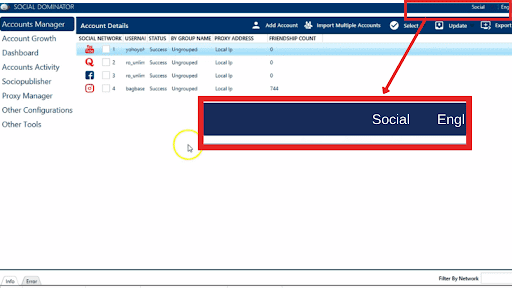 After opening the Socinator software on your system, select 'Social' in the dashboard's upper-right corner.
Step 3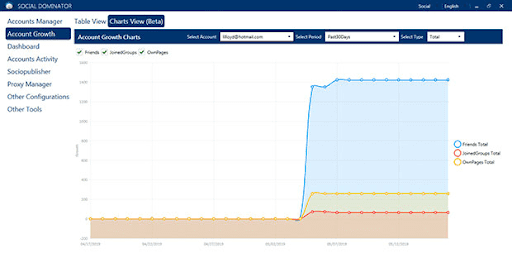 Click on the 'Account Growth' section to check your channel's analytics.
Step 4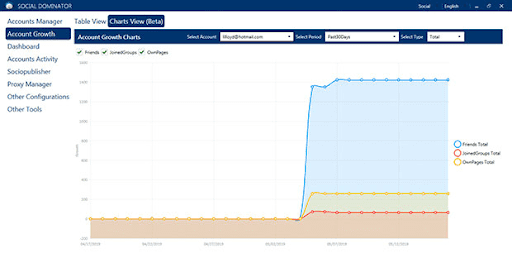 You can now access analysis in the form of a chart and graph by choosing "YouTube" under "Account Growth."
And with these few simple steps, you can analyze all your social media platforms in-depth.
Competitive Intelligence In Action
By employing an effective tool at your desk, you can leverage all these reports without banging your head from your system.
Channel Views

Channel Views Growth Rate

Subscriber Growth Rate

Campaigns and Top Content

Likes, Dislikes, and Comments

Finding Actionable Insights
If you weren't aware of all such assets to make your advertisement powerful, then let us congratulate you first, as these can be used as a weapon for YouTube marketing analytics to launch your marketing successfully (if done correctly).
Though to make your advertisement impactful, you should also prefer these aspects. 
Tips On How To Double The Results of Marketing Analytics YouTube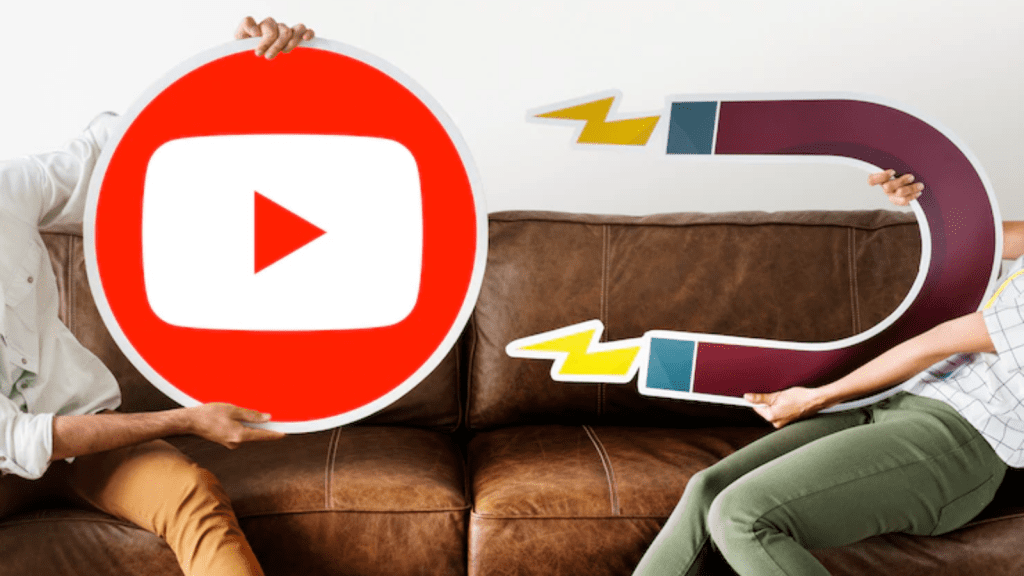 1. Get ideas from the top YouTube channels
If you're new to this YouTube marketing concept, you can start by researching YouTube strategies and learning about the techniques used by the top YouTube channels.
2. Examine your YouTube competitors
Once you discover YouTube tactics that YouTube users seem to like, you need to focus your searches and find out what your YouTube competitors—actors from the same business as you—are doing.
The benefits of conducting a YouTube competitor analysis are — you can find voids in your and the competitor's content and come across needs that you can fulfill for the audiences.
3. Improve your YouTube videos
Here is a tip for you. When you create your YouTube marketing strategy, you must keep in mind that it must be catchy and straight-on-point with what the YouTube video is all about. And we would recommend you create a personalized style thumbnail and title so that it helps you to grab more attention from your audience.
Here are a few points to allure watchers and make yourself more visible in thousands of videos.
Avoid using uninteresting YouTube thumbnails

Keep in mind how crucial YouTube descriptions are

Create playlists on YouTube for your YouTube videos
4. Promote your YouTube videos across other platforms 
One efficient yet cost-effective way to cross-promote your YouTube channel is to Use your official account from different platforms like Instagram, Facebook, and Twitter to update about your latest videos. 
Promoting YouTube videos can be a great way to make everyone aware of your presence on different platforms single-handedly. In addition, you can share a reel and upload 'behind-the-scenes video clips to make it more funny and engaging.
5. Collaborate with other YouTubers
You can also collaborate with YouTubers of similar firms. It will further help both parties have a good relationship with the audience, and the viewer will soon connect with you.
6. Examine YouTube Live Streaming
First, deciding a specific time for streaming live on YouTube is vital. If you come to live at any random time, it may be of no use to present yourself as it isn't possible that your target audience will be continuously available.
7. Schedule YouTube Videos and Upload them timely
Well, we agree. Sometimes it becomes impossible to upload a video then and there. You might face some critical situations. There could be a network issue or maybe any other circumstance. 
Numerous competitors are waiting behind you to miss a chance to hold the audience so that they can benefit from grabbing their attention at their end. But, being a social media influencer, you must be on the platform. Wondering why?
Then what could be the solution for it?
Don't worry! We are sure that you have a basic understanding of YouTube marketing analytics and how to conquer it by now. Then employing a tool that provides you with an in-depth analytics report and helps you schedule and upload your videos timely can be a rescuer. 
We strongly suggest you get an effective tool, such as Senator, that helps you in YouTube marketing and manages other social media platforms single-handedly.
8. Reviewing analytics regularly
Once you are all set to launch your videos timely by taking a resounding note of demographics, everything is done and set. The only thing you need to look at while employing YouTube marketing analytics is– the analytics report. Well, you can also use google analytics for marketing YouTube.
Wondering how? Well, that's a good and knowledgeable discussion to dive into.
You need not worry about it. In the coming blog, we will cover how to use Google analytics for marketing YouTube.
To stay updated with such power-packed social media tactics, read our latest blogs:
Twitter Monitoring Tool: 5 Ways To Track Twitter Growth of Your Brand
O5 Tips For Influencers To Scale With Twitter Marketing Automation
Wrapping Words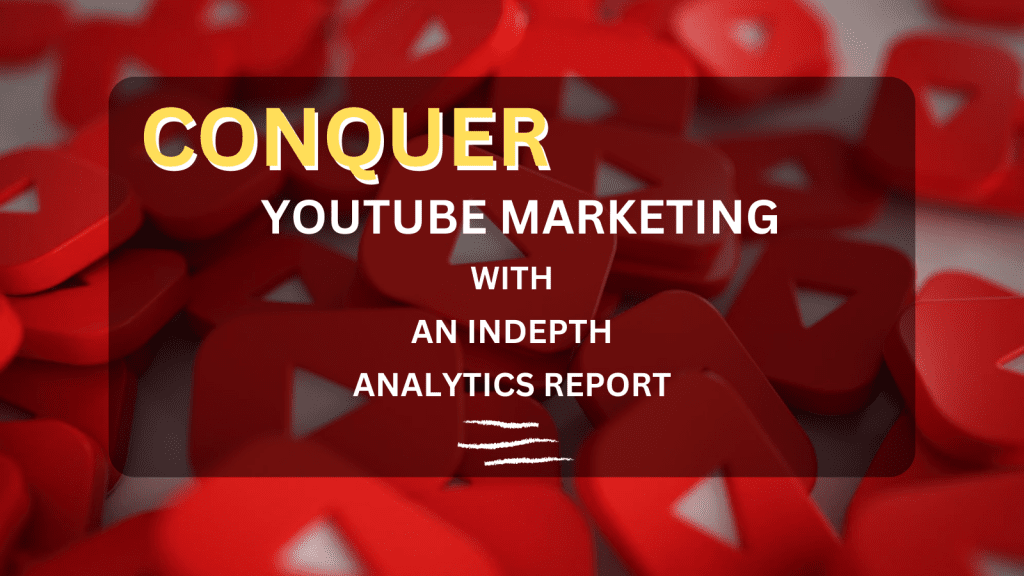 Marketing online is not only about mentioning your products and services. It is far more than that. YouTube marketing analytics can make you understand how effectively you can target your audience and make your business more valuable.
Then why manage everything and burden yourself? Instead, employ a social media managing tool now and grab the benefit of coming opportunities!