Today all the businesses are on social media platforms. The reason is it is a great platform to advertise and market more about their products and services. You can proffer to more audiences those who share a similar interest in the niche you follow. But sometimes, it becomes a little daunting for business owners. There are a lot of aspects to take care of while advertising on a social networking platform. But, it sometimes becomes challenging to carry out all the processes appropriately.
Learning social media tactics indeed takes time, effort, and a lot of patience. There are different algorithms and different features for each platform. If you want to have successful online marketing, you need to focus on every social networking site. Now, this sums up to learning different approaches each day. The reason is there is always a new update once you start getting comfortable with the platform.
Hit The Play Button To Listen This Podcast:
If you are among the group of online businesses facing issues to manage the social media platforms and being actively social, this guide is for you. Marketing on these platforms and standing out is not that difficult. It is easier to acquire more potential customers each passing day. 
You are here with us in the article, and it indicates that you must have thought of giving up on this trend. But let me tell you to keep doing this because it will be the best marketing strategy you require. Every time it is necessary to adopt new approaches when you are stepping into something bigger. The article will show you a few ways in which you can make your social networking platforms to be more social.
Social More
You also think the same way, am I right? Now please change this mindset! Yes, most users believe that the number of followers they acquire of a particular platform shows how successful their page is. But this is not happening. There are different social media key performance indicators to check how well your posts and advertisements, performing on the published platforms.
These indicators will let you know about the traffic, engagement, and interaction of audiences on the posts. You do not have to run after increasing the number of followers. All you need to focus on is the connection, communication, and interaction with your target audience. The reason is if you have a handful of genuine followers who like your content and are also interested in engaging with it, it becomes priceless. On the other hand, if you have numerous followers but a few users respond and react to your content, it is quite heart-wrenching.
So look forward to building connections and trust within your audience so that they honestly connect and engage with your content. Advertising on social media is not just about putting up posts at regular intervals. You have to relate with your audience and know what sort of content they prefer. Try building ads according to their Wishlist. Because if you are not social, then there is no point in marketing on social networking sites.
Do not only aim at advertising more and more. Make social media a platform where you connect and interact with your audience. Try to know more about their perspective and provide them with the best and organic content.
Socinator- The Social Dominator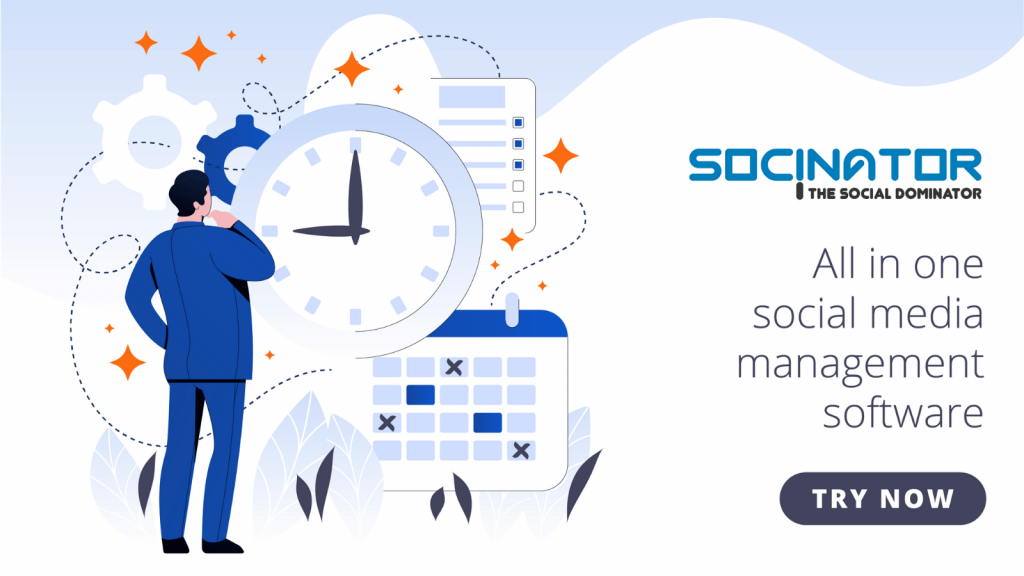 As we said earlier, advertising on social media includes a lot of stuff. But it can be made easy. You can try using social media intelligence tools. Here we will talk about one of the most trending and appreciated social media management tools, Socinator. You know what Socinator can be the best companion if you plan to post quality content on social media.
As the name suggests, it is a social dominator. You do not require to try out different tools for other social networking platforms. The device acquires various features for each platform. And you know the best part is it will always keep reminding you of your latest posts, ads, and stories. You can create appealing content for different social media sites. All you need to do is schedule your posts.
You do not need to carry the headache of maintaining a separate calendar to keep reminding you about posting. Whenever you are creating appealing and organic content, schedule it for later. Another beneficial factor is it works safely and organically for 08 social networking platforms. And the features are designed in such a way that everything gets automatically scheduled. Hence, you never miss out on posting and letting your audience know about your new launches.
Social Media Platforms- Facebook, Instagram, LinkedIn, Twitter, Pinterest, Reddit, YouTube, and Quora.
Become More Social On Social Media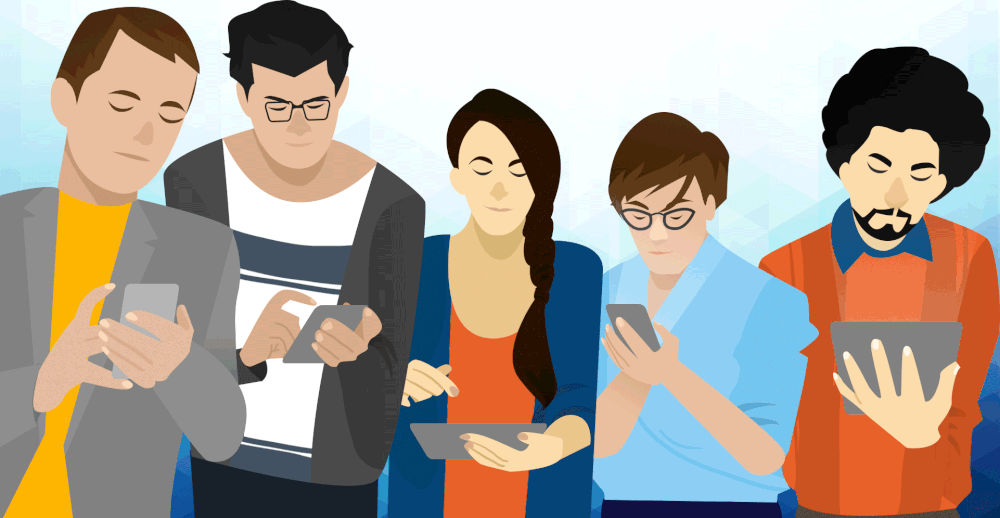 Here are some approaches to prove that social media platforms are the most useful sites for business owners.
Build Social Communities
Having a community of social media platforms will indeed help you know more about your target audience and users who like your content. It is remarkably straightforward that if you have a community interested in a particular niche, it will encourage you immensely. How? You will feel comfortable interacting with the participants of this group. You will never fail to answer and respond to the queries raised by the users. Hence, in this way, you can become more social and interactive on the platform.
You must be having a Facebook or Instagram business account. Now that is different from having a community. It is a space where the users, and of course, you can open up and interact in better ways. Make this community active. All you need to do is create appealing content and put up something that will engage your audience. Put up polls, questions, or anything to choose from and let users enjoy and participate. Through this, you will get to know about the expectations and help your audience.
See, if you are building a community, then do not forget to socialize. Answer all the queries, receive positive feedback, and have a good session at least once a day. It will not make the page feel empty. Keep engaging your users with something or the other, and believe me, you will receive an insanely active response helping you proffer more.
Be Helpful- It Is The New Viral
As we said, do not just focus on posting and advertising. Being on social media is not all about marketing your products and services every time. You must provide your audience with information about new launches, a deal, or a sale. But if there are some queries that your followers have, respond to them on a priority basis.
The users check out social media not only for purchasing. It is just that when they are scrolling through the news feeds and find something interesting, they go hunting more. Now, if they face any issues, they must DM or reply in the comments section. It is your responsibility to respond to them on the same day. Because if you ignore the comments and do not interact, it will create a wrong impression. We do not want that at all.
If you always think about posting stories and ads related to the products, it might sound a little wrong. If you do not interact and clarify the doubts, how will someone look forward to initiating a purchase? At times you have to keep posting advertisements aside and focus more on interacting and helping your audience locate the exact product they need.
You can also get new ideas about creating content. If you see numerous users querying on a particular topic, you can build a post describing the subject. Keep it clear and relevant so that all the questions get addressed appropriately. It will be highly beneficial for your online business.
Check Out Our Latest Posts:
What Is Social Media Analytics| 07 Best Tools To Help You With It
Beginner's Guide: How To Use Instagram?
New To Social Media KPIs? Here's What You Need To Know
Hello, Social Butterfly!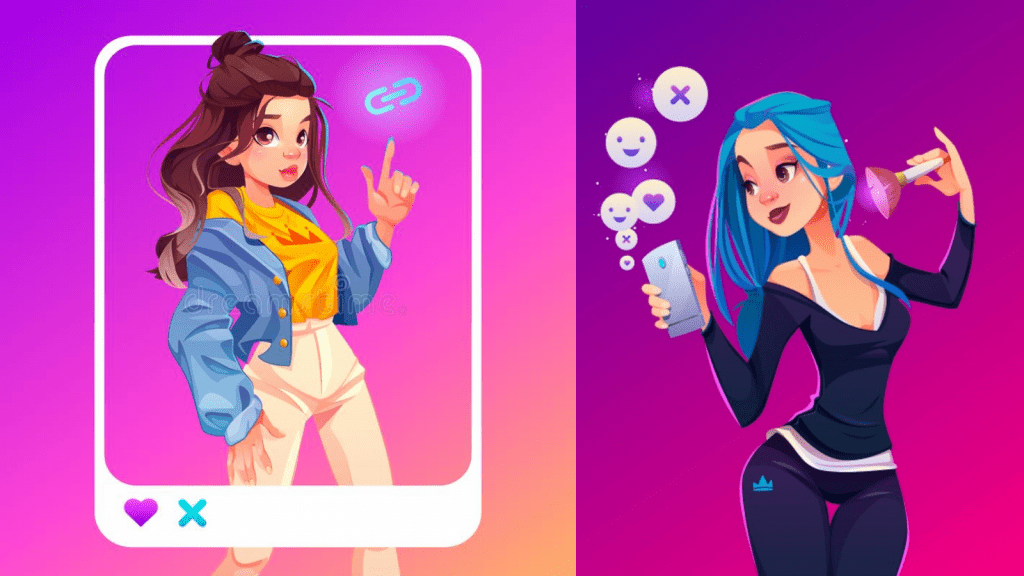 So here we come to the end of this guide. We were trying to boost the spirit of business owners looking forward to having better engagement and getting social. It is not that difficult. You only have to focus on interacting more and knowing what your audiences wish to see. 
Do not make your content that simple otherwise, users will just scroll it down. Try to create some impact by using the approaches we have mentioned. Make your user's social media hours worth by putting up something engaging and new every day.
I hope the article helped you know about Social More. Is there something that we can incorporate? Please drop your thoughts in the comments below. I would love to hear from you!