The most popular social media platform today in the world where there is a huge population of public and communities is Facebook. With close to 3 billion users on its platform, Facebook has gone to become the go to interface for small businesses and social media marketing. People all over the world use Facebook to connect with their friends and family, discover what is going around, share their events and look out for information that matters to them. For that, you have to simply sign up and create a profile, add your friends and family and start following your interests. Facebook has a lot of features, but some of the main aspects are the News feed, Timeline, Wall, Events, Messenger and many more.
Facebook for Business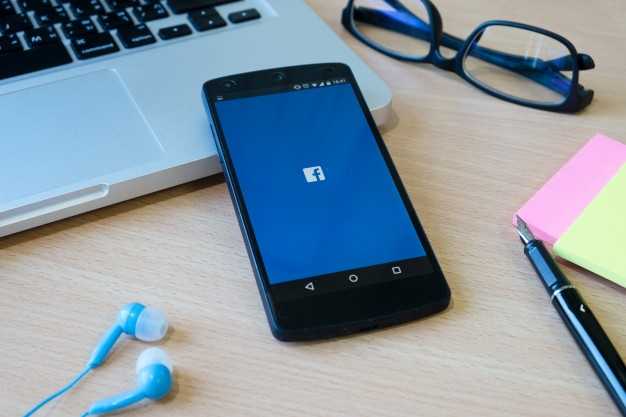 You can create a free Facebook Page to build an online presence of your business. There are some free and paid advertising tools even to reach out to the audience. You are required to have a personal profile on Facebook before you create a Business Page. Facebook Business can be utilized for many purposes. We can list a few below,
For any product or service, keep you customers updated with the stories, posts and events.

Create a page for advertising and also join the related groups and start engaging.

Offer services and let them know about it through Messenger.

Reach out to people through Page promotions and encourage transactions 

Market your products by listing on your page.

Post about online courses and training or any open jobs.
Facebook Business Page?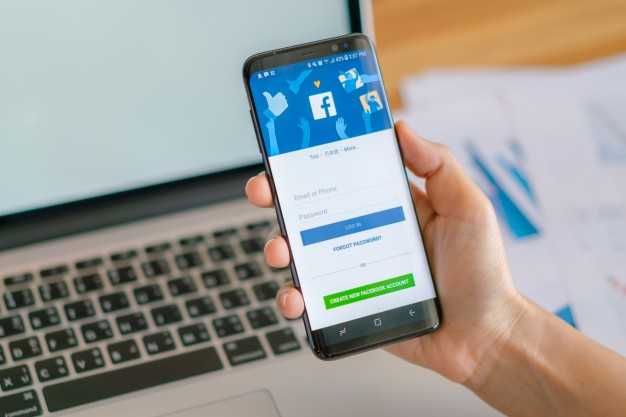 It basically is a free web page that businesses can use to build and increase their presence on the global network.  Being very similar to an individual Facebook profile, the business page also functions similarly in terms of notifications, likes, comments, sharing and so on. It's a free to web kind of a platform which assists businesses to engage with their customers and build their customer base online.  It does take time to get the best out of the Facebook business page in terms of getting highlighted and drawing attention, but it does seem worth considering that many businesses have seen tremendous growth.
BENEFITS
Considering that a business creates a Facebook page for their company, they can:
List basic contact information
In today's almost free telecom savvy world and with people so tied up in their day-to-day work, it has almost become a necessity for people to call and check on the product or if a service is offered at their homes.  Facebook enables users to get all these information at a click of button since these are all listed on the business page.
Connecting with customers
Expecting walk-in customers during weekdays and even on other days is kind of an old phenomenon in today's world.  In order to keep the customer base (old and new) updated on the regular happenings , new products, discounts and so on, it's important to share posts, photos and videos on the Facebook page on a daily basis so that customers can walk-in virtually everyday!! 
Target Customer base
The platform provides great tools to get business to get to know their target customer base demographics. This data helps businesses to form a strategic marketing idea to cater to this set of population and make better promotions.
Cut in marketing costs
The Facebook business page is free to start and additional marketing and analytical tools are almost free or with very minimal pricing which hardly burns a hole in the pocket. Combining Facebook's business page into the marketing strategy gives more leverage to businesses to connect with more people and is almost free!
Web presence
Most businesses in today's digital world have a website. So when a Facebook page is linked with this website, the number of visits to the website gradually increases which increases the web presence of the company. Large number of visits to the website would mean that a large population are reading about the company, its products, in depth information and other services. What more, people from the Facebook page would even buy something from the website once they see anything interesting!
Search Engine Optimization (SEO)
Facebook business pages just not only help the businesses to remain on social media. The more visits to the page increase the rankings of the page and search engines pick on such businesses whenever anyone is searching anything on google or bing. This goes a long way in making businesses great.
Facebook Business Manager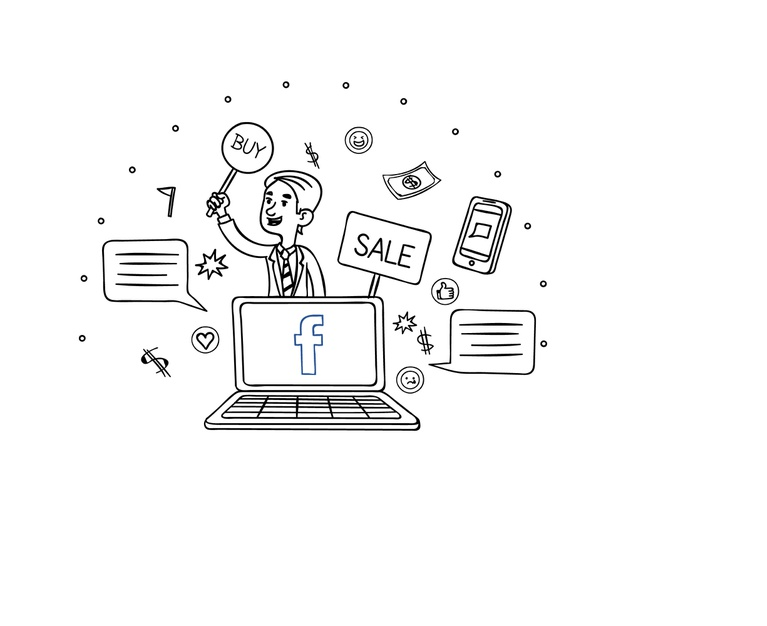 You will need a Facebook profile to create a Business Manager account. You can use your Facebook username and password to login to the Business Manager first and create a Facebook Page which is a more secure way to sign in with just email and password. You will need this Facebook account to confirm your identity to work on the Business account.
A major drawback is that you can create only two Business Manager accounts. If you require additional accounts then you are required to work with someone else in the organization and subsequently create more accounts. 
To create a Business Manager you need to,
Go to the site business.facebook.com/overview

Click on Create account

Enter your name, the name of your business, and work email address. Click Next

Enter your business related details. Click Submit.
Once the account is created, you can add people to your account. You can do so by,
Go to Business Settings

Click on People

Click on +Add

Enter the employee email address of the person you want to add

Select the role you wish to assign and add a description to the role. You can choose the access type, as Employee or Admin Access. Click Next.

Choose the type of asset and once they are assigned, toggle some task to a single or multiple people. You can repeat this step every time you add people.

Click on Invite
After you login to your Business Account and start adding people to your account, you can now go ahead and hover over the Business Tools for add-ons. When you add a Facebook Page to your Business Manager, you can track all your activities using one tool. Adding a Page means you claim that page to promote your business. But, before you grant permission to your Page, you should first go through the business verification process. Once you complete the process, you may now assign Pages to people in your Business Manager or remove too.
You can add ad accounts in your Business Manager that you own and also get access to ad accounts that other people or businesses own. You may do so by going to the Ad accounts section of Business settings,, you will find ad accounts that you own and ad accounts owned by others and the ones you have access to. If an ad account is owned by another individual or business, you will see the name of the person or business who owns it below the ad account name. If you own the ad account, you will not be able to see additional information. You can use various filters to refine the ads.
Check out some of our other blogs,
What Is Social Media Analytics | 07 Best Tools To Help You With It
New To Social Media KPIs? Here's What You Need To Know
Socinator For Facebook
If you wish to promote your business and use Facebook as a means of advertising then it will be recommendable to switch over to Business Manager as it a more systematic and secure way to manage your Page and Ad Accounts.Importantly, you will have a check on who is working on what and to all they have access to.Finally, you can keep a separate Profile for your Personal and Business purpose.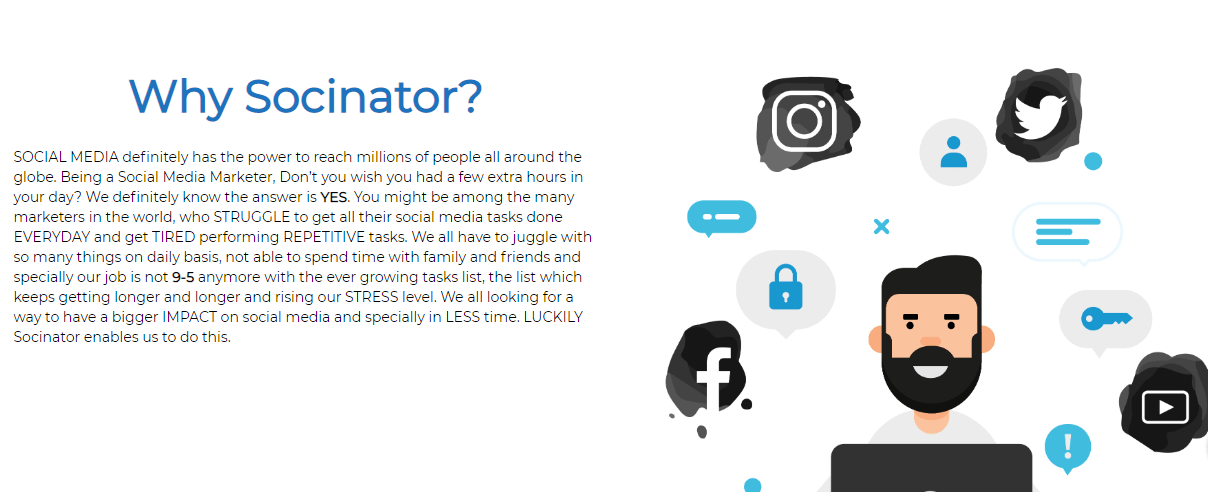 When you have so many important jobs to manage, why not make things much more easier using Socinator. Socinator has been designed to manage and grow your social accounts organically and safely. The straightforward automation system comes handy for busy marketers. The interesting features make it effortless to handle many accounts at one go.