Are you an influencer or a marketer seeking the help of social media platforms to advertise? Is keeping your social media up to date is what you think of every time? Then, why are you not looking forward to a social media monitoring tool?
A social media monitoring tool? Now, what is that all about? It is a tool you require to know about what is going around on the social networking platforms. What the hype is all about? What are the most relevant hashtags to your niche? What is the keyword that users search for the most? Get all the answers with just one tool.
Hit The Play Button To Listen This Podcast:
Social Media Monitoring Tools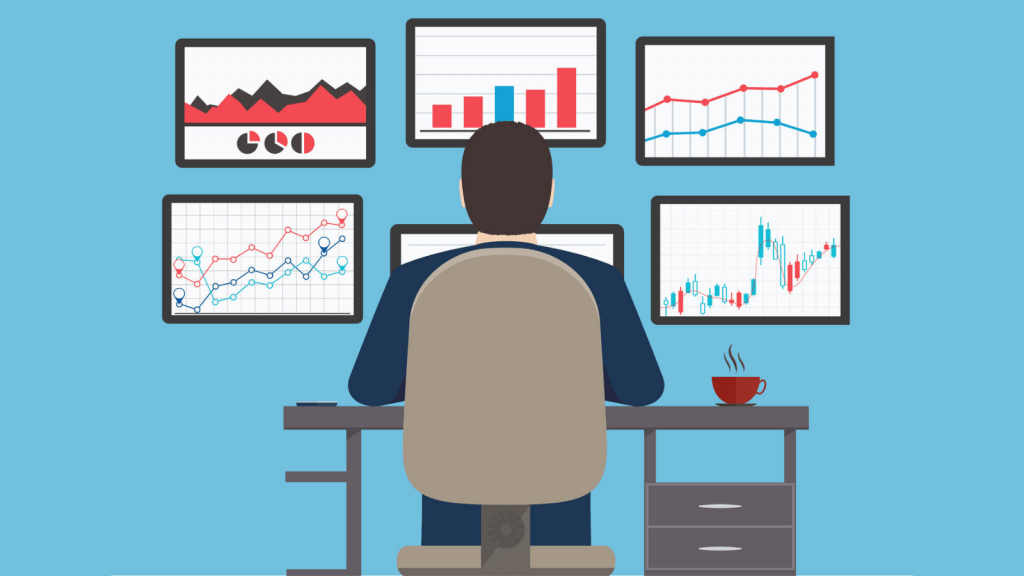 It refers to monitoring the social media platforms to get the latest information that is beneficial for your business or the cause you support. You can have an idea of the following things:
 Relevant Hashtags

 Top-searched Keywords

 Mentioning Brands

 Social Media Competitors

 Newest Trends
If you are on social media for a long time, now you know that digging out this much information takes a lot of time. The reason is you have to go on to different pages and check relevant hashtags. Then you need to dive deep into the amount of engagement they create. And then only you think of building content related to it.
Such a lengthy process. But with a social media management tool, you can get every data at ease. You only need to think about designing appealing content and applying those keywords and hashtags to the posts.
Hey, do you still dance on the song
Kiki, do you love me? Are you riding?
Say you'll never ever leave from beside me
No right! Why? Because it was trending long back, and now we do not find it that interesting. And social media is all about this. Whenever we think about the latest trend, the first thing we do is take out our phones and start scrolling social media.
Okay, now let's focus on two terms: Social Media Monitoring and Social Listening. 
Social media monitoring is all about acquiring data about the hashtags and keywords. It also includes checking how they create engagement of the social media platforms. It also includes looking at how your followers interact with your content.
Social listening is more about building strategies. The approaches have brand recognition, inviting more audience to interact with your posts, and generate more traffic. It refers to ways you can plan out to drive more users to view your latest posts and stories.
Top 10 Social Media Monitoring Tools
As I said earlier, to check out the latest trends, you have to go on different social networking sites and check what is most loved by users. But proffering to each platform and spending time on each of the categories will eat up your entire day.
Above that, you have to maintain a record of all the information you collected. So you will not miss out on them. But do you genuinely have time for all this? 
The trends must-have faded by the time you complete this entire procedure. So, here is a list of the best social media monitoring tools that will help you organize your profiles better and keep following the latest trends.
1. Socinator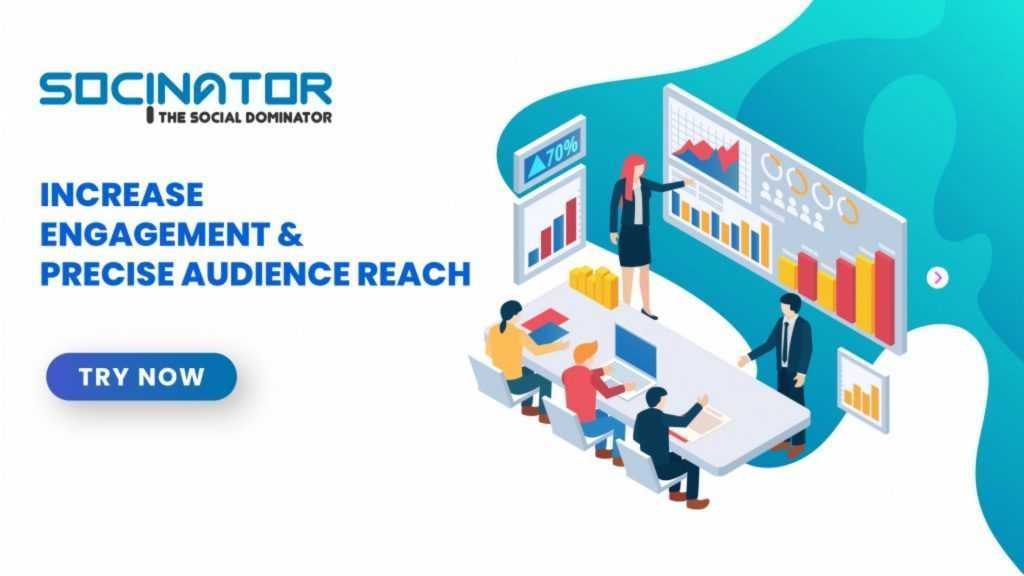 Socinator- The Social Dominator
It is one of the best social media management tools. It helps you automate and schedule your posts and stories. Apart from that, it is the best tool to search for trending posts, keywords, and hashtags. Mention the niche that you follow, and you are all set.
Socinator will provide you with a list of relevant keywords and appropriate hashtags that users search for. Then you can create appealing posts with great content. Using the keywords and hashtags will keep your posts on the top of the search page. Hence you will receive more engagement and traffic on the post.
You can also see how your competitors interact with their audience. Because your competitors follow a similar niche, their audience is your target audience as well. Look at the likes, shares, and comments on their posts and know what sort of content is entertained by the users.
It is called the social dominator because it assists in 08 different social media platforms- Facebook, Instagram, Twitter, LinkedIn, YouTube, Quora, Pinterest, and Reddit. It acquires various features according to the platform for which it is used.
2. Hootsuite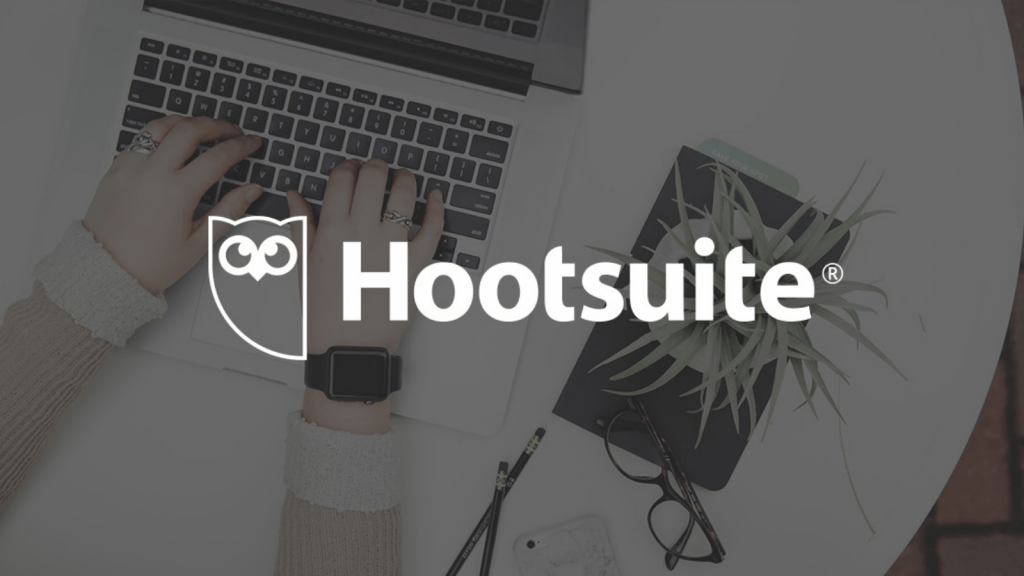 Hootsuite dashboard is where you have to reach to receive more information related to your business or a niche that you follow. 
What you can monitor:
 Trending Hashtags

 Relevant Keywords

 Locations

 Target Audience
Once you get all the information related to these topics, you can start working on them. You can simply divide the task between your team members and ask them to work on it appropriately. When you have created beautiful posts and ads with great content, you can ask your team to check the engagement rate. 
Accordingly, you can interact with your audience and see your post reaching out to more users with each passing day.
 3. Google Alerts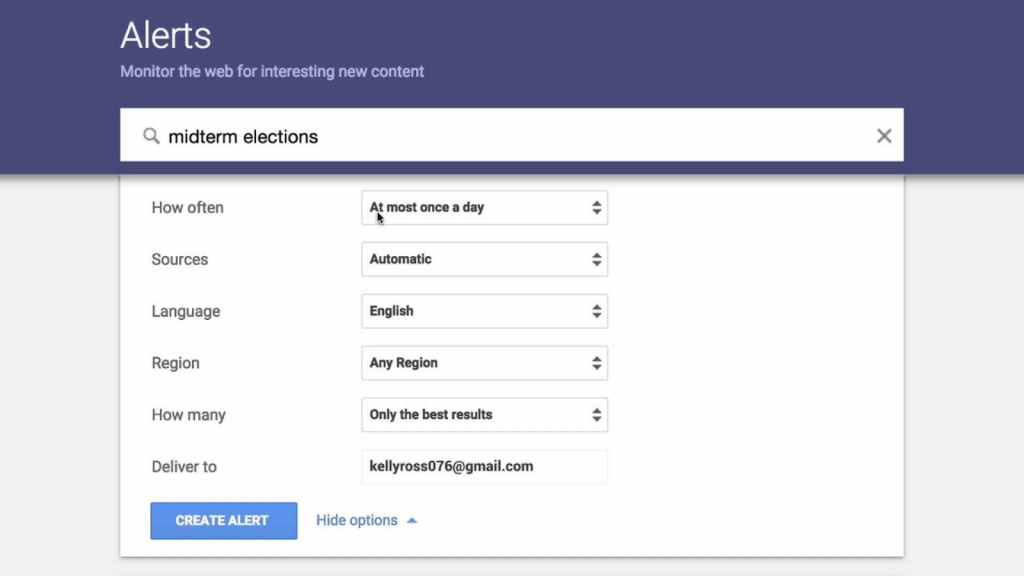 With Google Alerts, you can check out where your brand or your profile is mentioned. You can have a look at your competitors on relevant content where they are tagged. You have to sign in to your Google Accounts and navigate to the alerts page. Then you have a relevant keyword in the search box.
Here you can view the posts  in which you and your competitors are tagged. You will receive a notification whenever Google finds activities related to your niche or keyword. You can set the preferences of receiving alerts according to your requirements.
4. Talkwalker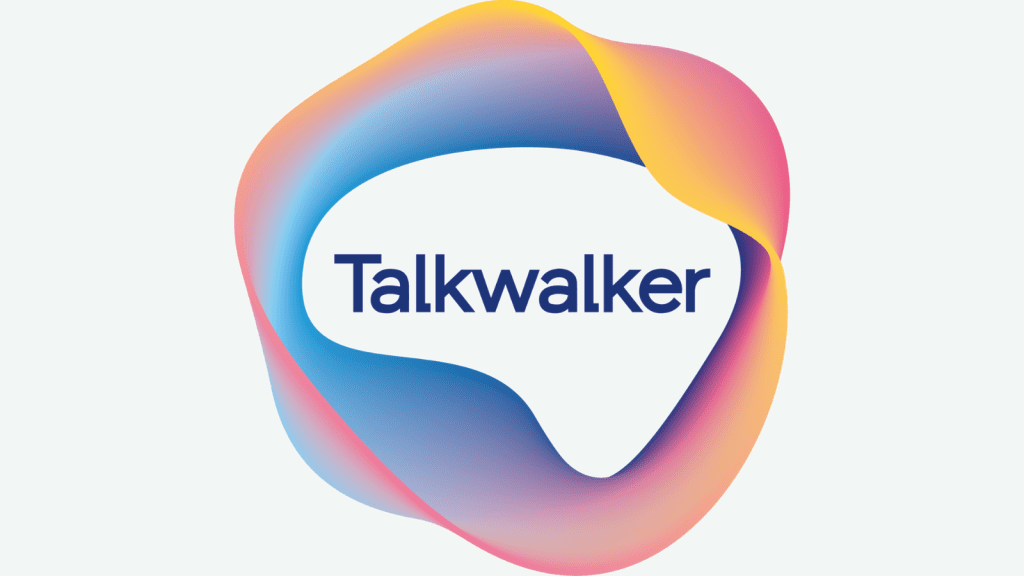 Talkwalker runs through 150 Million resources and navigates through 50 filters to provide you with the best results to receive audience engagement. It runs the tests to get you the best interacting posts and stories related to the content you share. 
You can uncomplicatedly analyze the interactions, likes, shares, and comments on each post separately. 
5. Reddit Search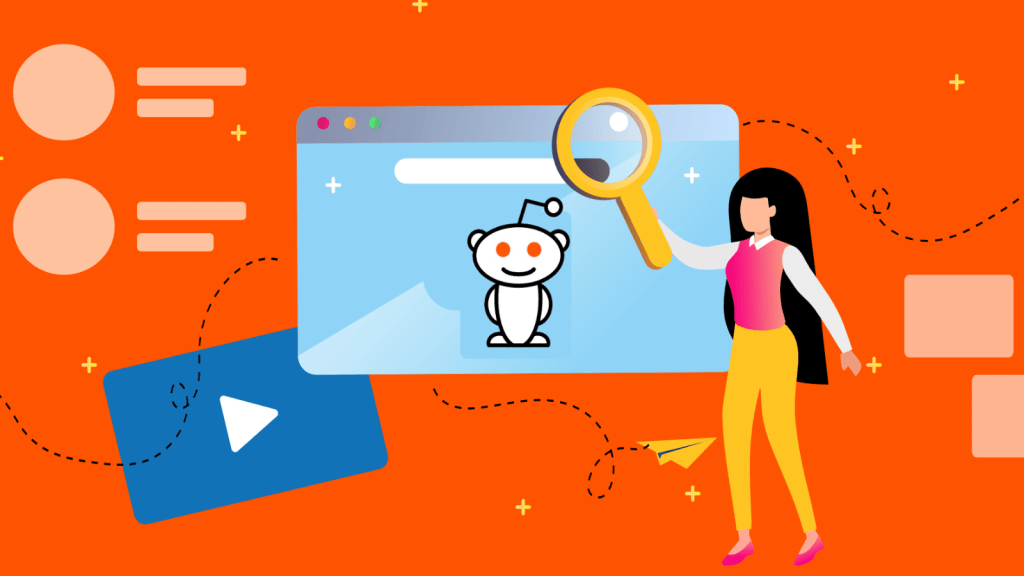 Reddit is an immense platform. It acquires around 330 Million active users monthly and receives 14 Billion views per month. It monitors the website that is on the front page while you are searching for a particular keyword. 
You can have an idea about the sites using and talking about your niche or brand on their page. You can also see who your competitors are from the same website as well. There are about 138,000 communities from which Reddit filters out the website using your relevant keywords.
You can see which are the other brands or other users utilizing similar keywords and hashtags as yours. Then only can you check their content and start creating something more appealing.
6. Reputology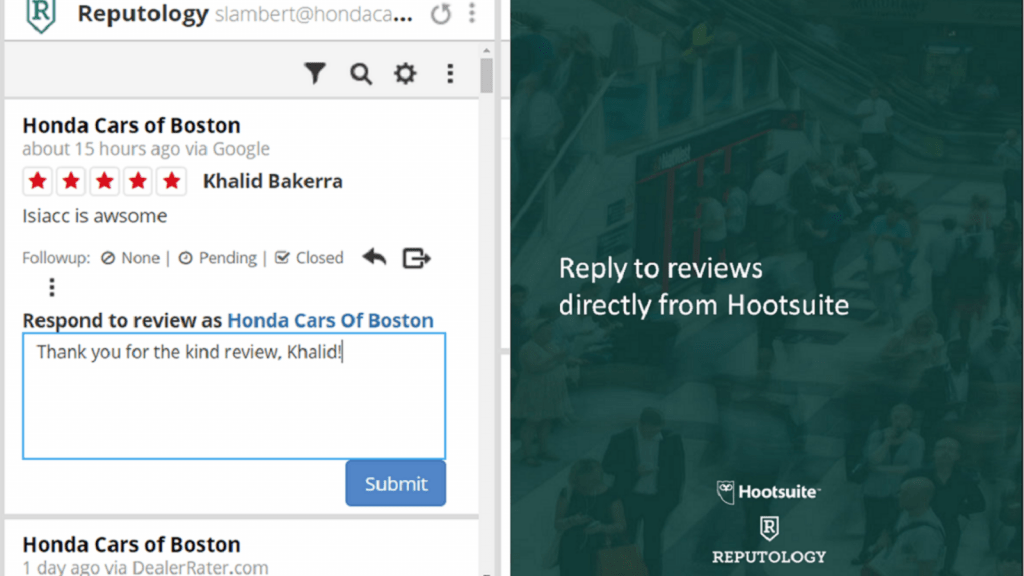 Reputation administration is extremely powerful, and social media monitoring delivers it to be quite straightforward. Reputology allows you to observe and control significant review websites like Facebook and Google reviews. So you can follow social media activities through various locations and reply by generating quick links.
7. Synthesio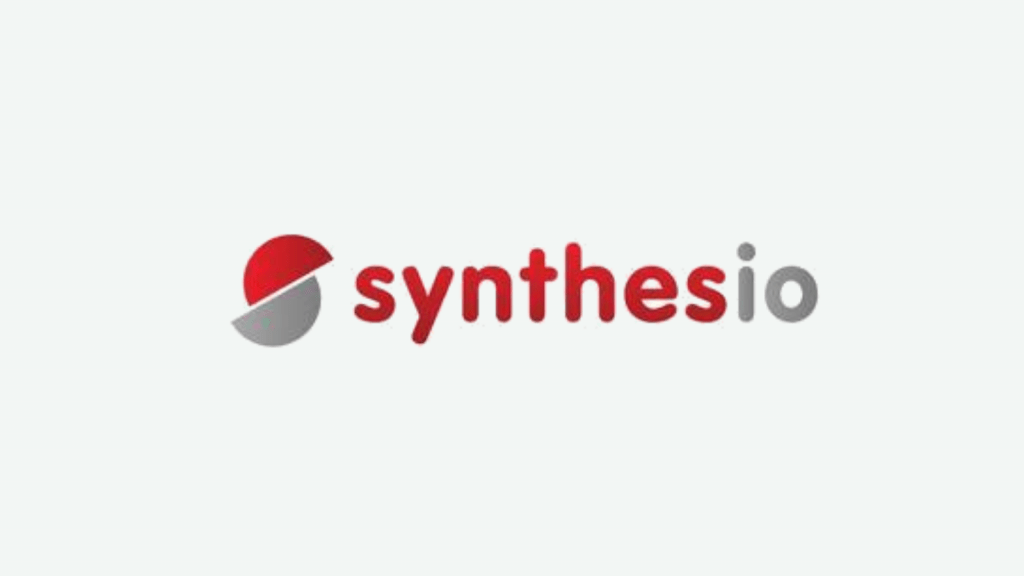 Synthesio encourages you in managing and acquiring data that drives profound insights and notified business choices. You can observe various specifying streams, particularly to follow the social media interactions most relevant to your business or niche.
8. Mentionlytics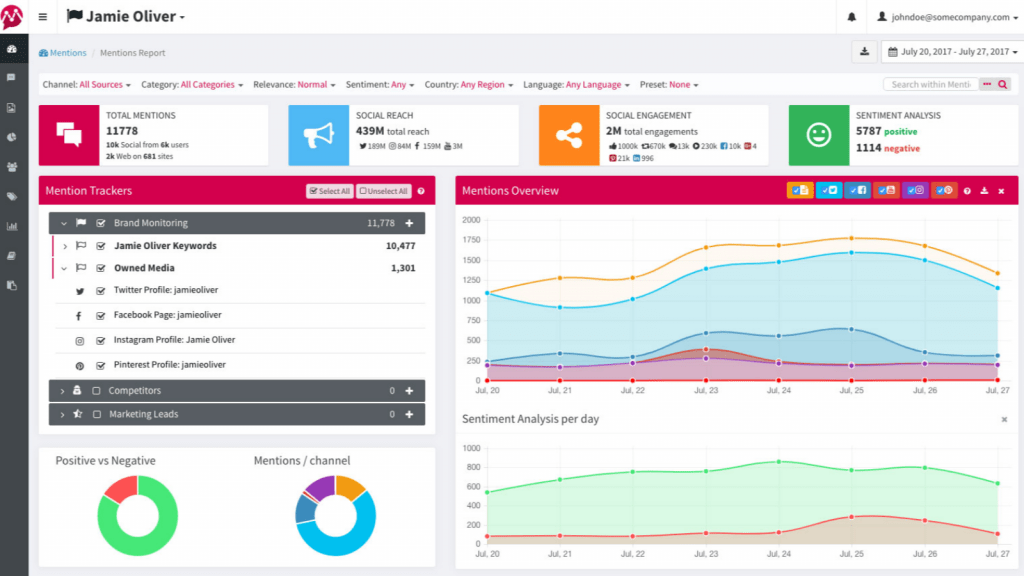 Mentionlytics browses the network and some references to scan for tags and mentions, also if your brand or page is not mentioned. You can even perceive the passion and viewpoint related to each tag so your team can understand at a glimpse if there is a concern and you are required to approach it.
9. ReviewTrackers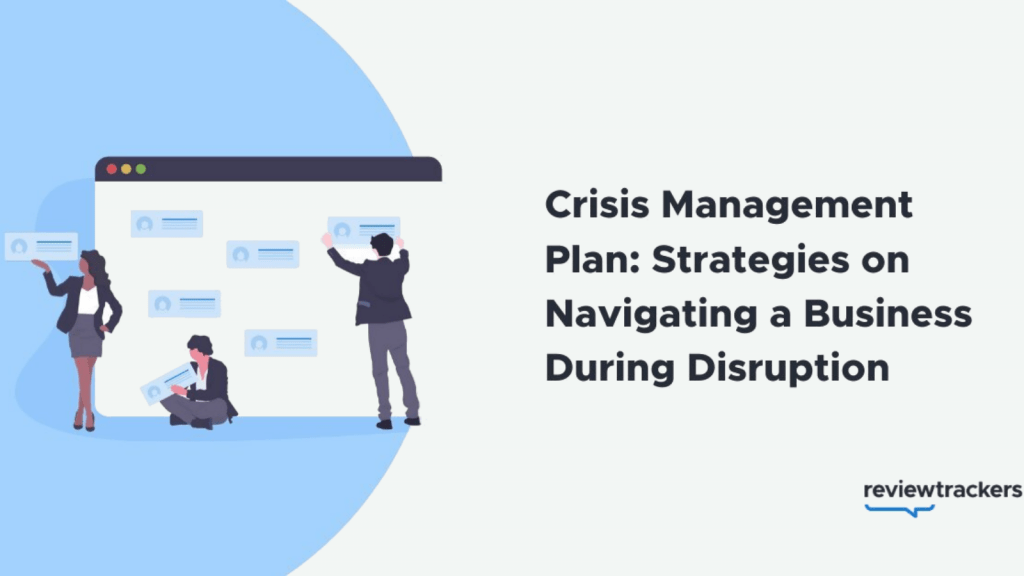 ReviewTrackers permits you to observe around 50 review sites at a particular place. You have to employ the software along with your dashboard. Then you can comfortably yield real reviews to the social media profiles and maintain review pages by audiences and location.
10. NetBase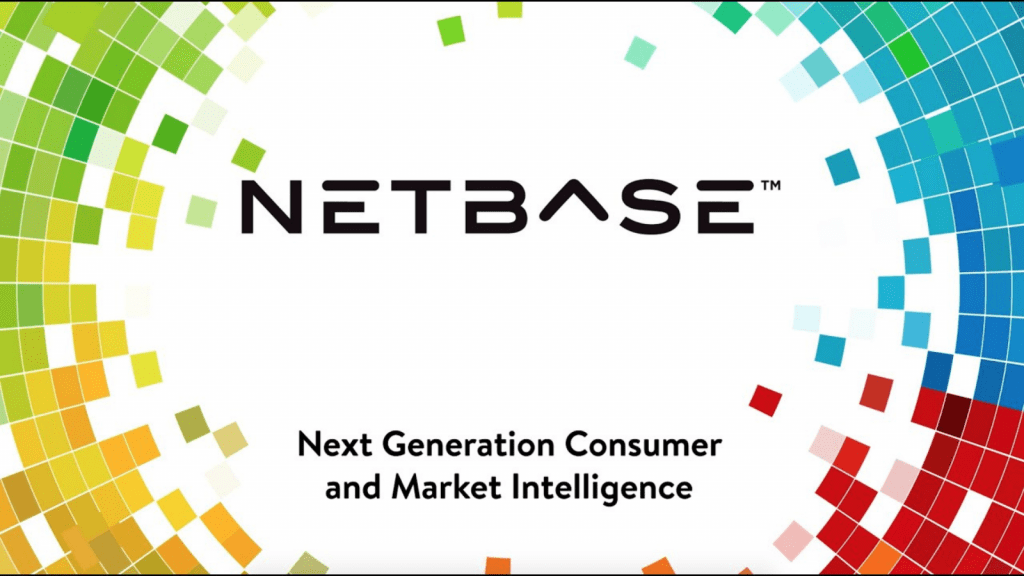 NetBase employs Natural Language Processing (NLP) to obtain online interactions relevant to your niche. You can reach out to past social media posts to dig into the matters and interactions that you missed back then.
Check Out Our Related Posts:
Instagram Marketing Secrets Elevate Your Instagram Game
Before You Create An Instagram Business Account Follow these Steps
08 Smart Ways To Reach Your Business Goal With Pinterest
Do Not Limit Yourself 
When you are on social media do not think of limiting yourself. Go all out and pick out the best social media monitoring tool to grow your profile. Get more audience engagement and let your content reach out to more users each day.
Use Socinator to efficiently discover and monitor interactions relevant to your niche on social media platforms.
I hope the article helped you know more about Social Media Monitoring Tools. Is there something that we can incorporate? Please drop your thoughts in the comments below. I would love to hear from you!