Whenever I talk about Pinterest, people don't pay too much heed to what I am saying. They ignore me thinking 'ugh just another social media platform where some wannabe artists and influencers share their content.
But that is not the case by the longshot. 
Pinterest has widely become popular for its huge database of images with the help of which you can practically find anything. Just type what you want to find, and Pinterest will discover it. The plus point here is that, along with those images, you may find the actual source of the product or content you are looking for along with people's reviews. 
Click Here To Listen To The Podcasts – 
This is the reason marketers are targeting Pinterest for diverting huge traffic to their website. The opportunities at Pinterest are vast; you can haul some serious traffic by modifying your pins slightly. And to help you do that properly, I have gathered a few Pinterest marketing tips. Let's get started.
What is Pinterest?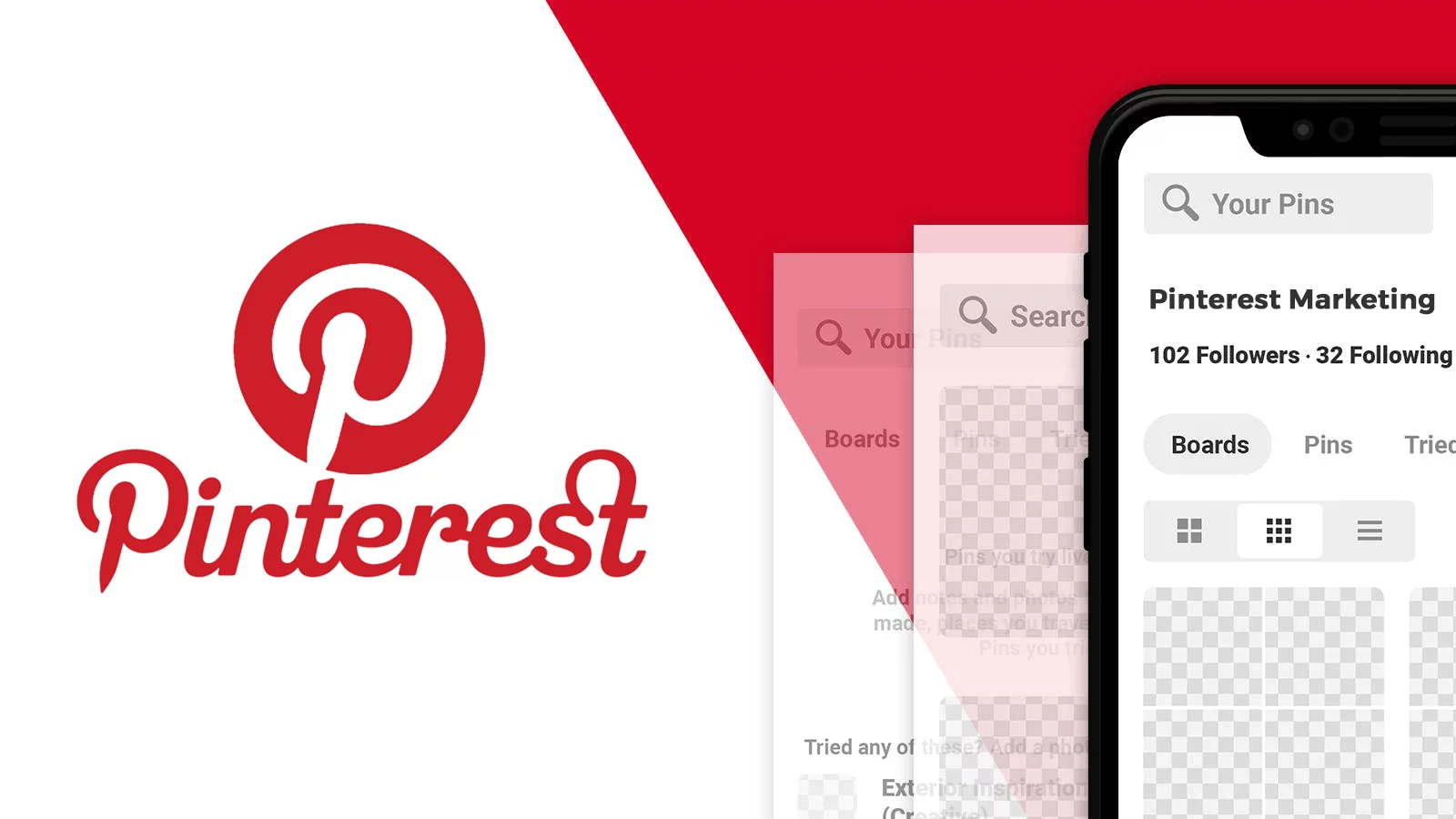 Pinterest is a social media platform where users browse, share, and save the content they like. Pinterest is a little bit different from other social media platforms, you can't talk to other people, but you can post cool stuff and also save them on the board you create. 
It is the perfect place to discover and search for something new here with the help of countless boards to choose from. It is fairly easy to use Pinterest, you only have to sign up, and follow the boards that fall under your interest, and it's done. You can start sharing your content and also browsing. 
You can also funnel traffic from here to your desired website or social media platform. To do that, you have to enter business information under the profile edit section. Once you do that, your Pinterest account will get converted into a business account, and you'll get access to Pinterest's analytics, visual search tool, native video player, and Pinterest ads. 
As we all know, engagement is the key to all social media platforms. Here you can also do the same, follow boards of your friends and business with the same niche. Like, comment and also share them on other platforms.
Now, you might be wondering how to use Pinterest for business properly?
These tips will help you. So, without any further ado, let's dive right into it. 
Tips To Help You With Your Pinterest Marketing.
1. Pin More…More….and More
The best way to engage an audience on Pinterest is to go heavy on those pins. If you are pinning 2 to 3 times a day currently, go all the way up to 10 times a day. But don't just do it all at once, you must space out your posts. 
I know you might be thinking I can't focus on a single social media marketing strategy for a whole day, it will be too much time taking.
The answer to your worry is to schedule your posts. It sure works and has made things easier for us. Pre-scheduling your content helps you to maintain a consistent number of pins in a day. It also helps you to manage your marketing campaign in a more effective way. 
You can pre-schedule your posts with the help of a software. There are many automation tools available on the Internet, such as Socinator, Jarvee, and Tailwind. 
Here's how you can use Socinator to schedule your post:


Here you can see all the campaigns created by you. You can manage them from and keep track of how many posts have been done & how many are left.
Using these simple steps, you can easily schedule your Pinterest post with the help of Socinator. You can also do the same for your other social media platform as Socinator provides optimization to all of them.
Click The Button Below To Know More About the Socinator –

2. Build A Community 
Community brings like-minded people together and allows you to share content with one another. You can do the same in Pinterest by creating a community. 
Here you can share your posts, and the people who follow your boards can actually appreciate the content by commenting and pinning it. Doing so will get people more engaged on your boards, thus driving a large amount of traffic to your website. 
It is also important for you to interact with the audience by commenting on their posts or commenting back on the comments they have made on your posts. Engagement is a two-way street, the more you invest, the more you get in return, and if you are struggling to build your Pinterest following, you can take the help of points that I have mentioned below:
Start promoting or sharing your Pinterest account on other social media platforms. 

Use

keywords

and

hashtags

in your posts.

Follow the people who fall under your niche and will potentially follow you back. 

Keep a close eye on your competitors, see what strategies they are using to gather more engagement, and to target the new users. 

The last thing you can do to increase the engagement is to invest in the Pinterest ads account to display ads on the platform. Or you can also invest in a few social media influencers to post some of your content.

 
The last point is for the folks who are ready to invest big in their marketing campaigns. I would not recommend the folks who are just beginning with their social media marketing. 
Also Read – 

13 Creative Instagram Marketing Ideas That You Need To Learn From Meme Pages
07 Tips To Drive More Traffic To Your Blog Using LinkedIn
6 Ways to Rock Your Facebook Account

3. Use Rich Pins
Rich pins are pins that have more information about the product or the advertisers. For example, see the pins below –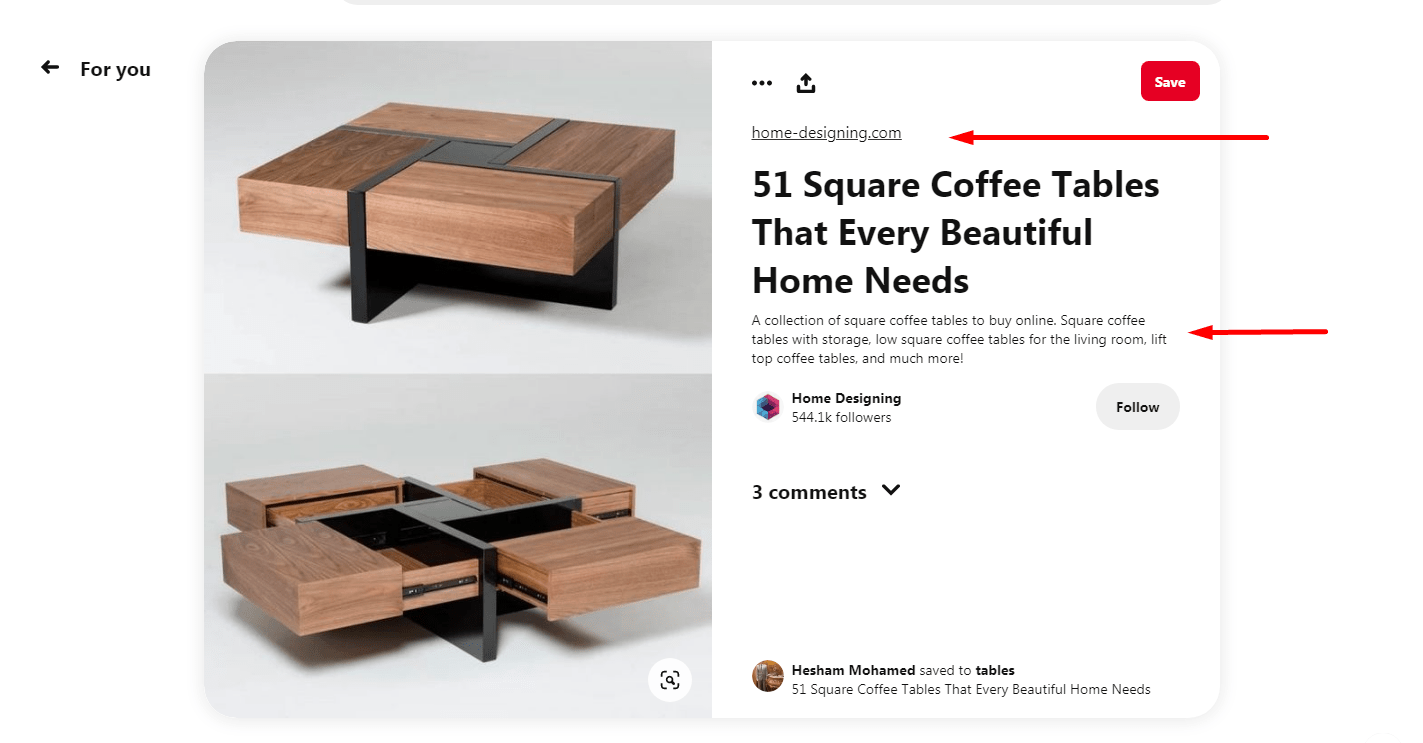 In this pin, you can see how the user has added the site, and product link in the description, such pins are called Rich Pins. It will help you redirect the traffic directly from Pinterest to your website.
Another thing you can do is add the blog link in the title of your pin. This way, users will get some more information regarding the thing they are searching for, and if they like, they could convert to a customer. Let me show an example of how pros are doing it –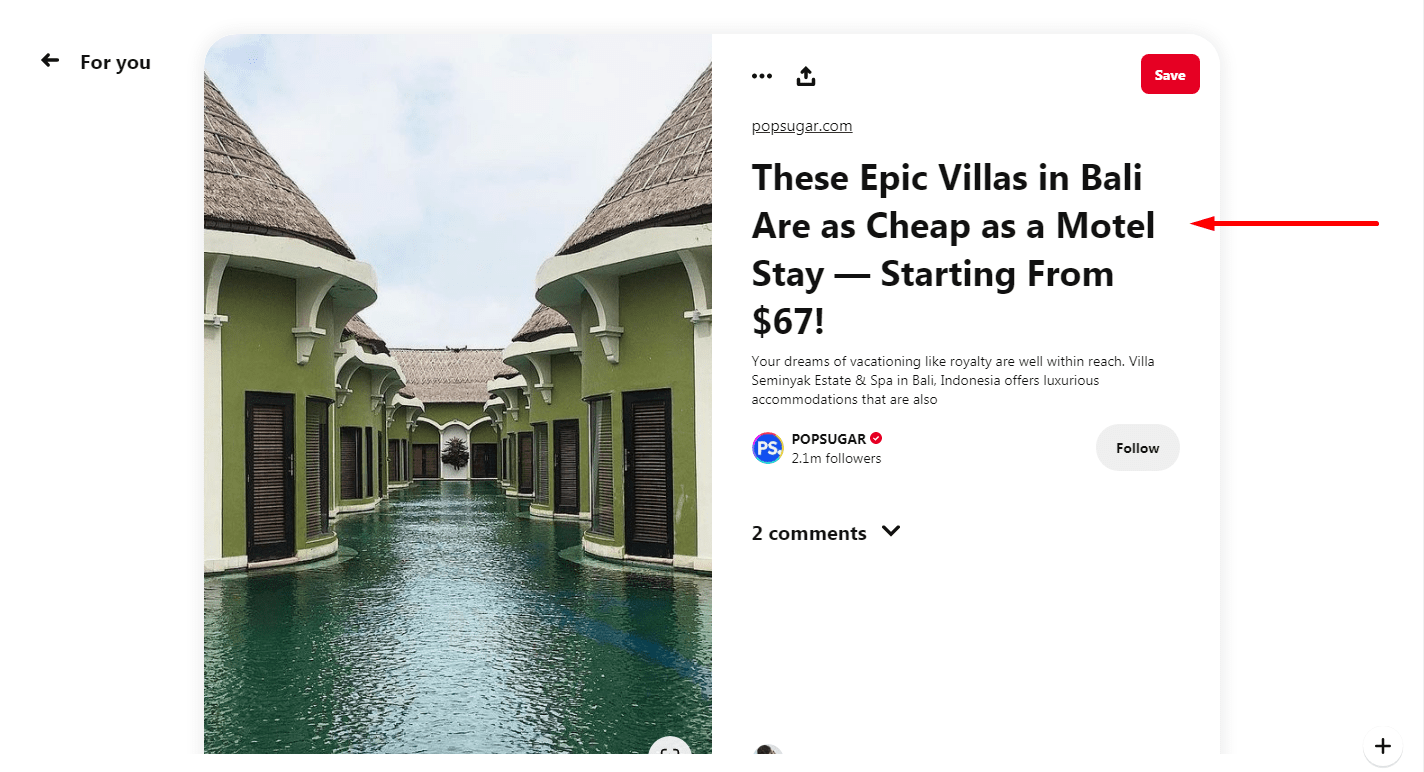 Here you can see how beautifully this user has stuffed everything. The description is short and precise, paired with an eye-catchy and alluring title. You have to optimize your pins similarly. 
4. Images
Next on the Pinterest marketing tips, we have Images. 
Images are very important in Pinterest; therefore, it is absolutely important to nail that. And to do that you have to follow these simple points: 
First things first, always use high definition images, and if you can go higher than that, it would be great. Do not post low-resolution images as people will ignore the pin.

Aspect Ratio

is very, very important. It is crucial that you create an image that is both crips and perfectly aligned with Pinterest. Opt for a

2:3

ratio image with

800×1200

or higher pixels. Like the image below, it is a 2K image, which is

1800×2536

pixels.


In Pinterest, all the pins are vertical; therefore, you should also make all your posts vertically oriented. You can take the help of Photoshop or an online tool such as Canva, Stencil, Easil, etc.

Create an image for Pinterest along; with blog images. This way, you'll save a huge chunk of your time, and your blog can easily be integrated with your Pinterest ads or posts.
Keep track of all the buzz you are getting from the pins you have created to improve your marketing strategy easily. Always experiment with your images, tally what your competitors are sharing, and see what people are responding to currently.
5. Write Detailed & Better Description
Along with the proper image, you should also work on adding the proper detail on your pins. To do that you need to:
Use correct punctuation and Grammar.
No promotional content.
Don't use hashtags.
No CTAs.
Proper character count.
Character count here will be 500, but keep in mind that in the grid view, only 75-100 characters appear while in close-up view 500. Therefore, you need to optimize your description in such a way that your first 50-100 characters are captivating enough that the user clicks on your pin to view the full description. 
With proper optimization, you need to include keywords in your description. Keyword-rich pins bring more likes, comments, and repins. Although in our campaign, pins with shorter descriptions got more engagement as compared to the longer ones. But, keyword-rich pins are valuable when it comes to search. 
Yes, search. Pins that have a keyword in their description are easier to find as compared to ones that don't. And they are also listed first when a user searches for something on Pinterest. 
You might be all confused, and thinking, what to do then! Well, you can opt for one of them or mix them (few without keywords description and few with) whichever bodes well with your marketing campaign and its strategy.
6. Pins With Text
You must have seen some pins that have a text overlay on top of the image. It could be a description or heading, for example,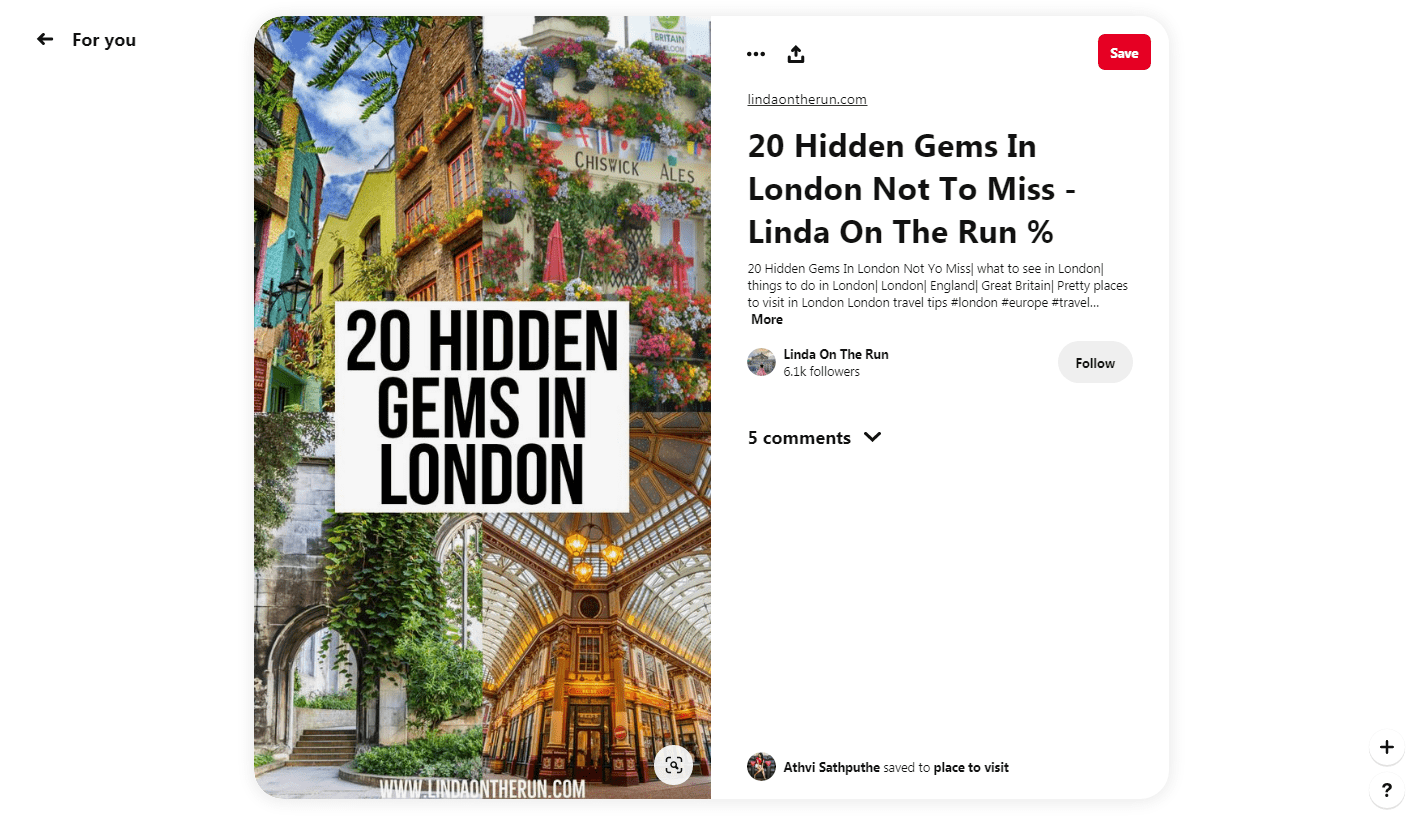 In this pin, you can see a heading has been overlaid on top of the images. You will also notice that the user has used multiple images; you can use it too in your pins. 
These multiple images strategy works well with DIY and How-to posts, so if you create a post or write a blog for your audience under this category, you can use such posts. 
Coming back to the text overlay. The pins with text are becoming more famous than the normal one. In our survey, we found that the pin which had text; received more likes and repins as compared to the one; which didn't. After our little experiment, we have been using pins with text more, and they have boosted our overall engagement substantially.

7. Seasonal Content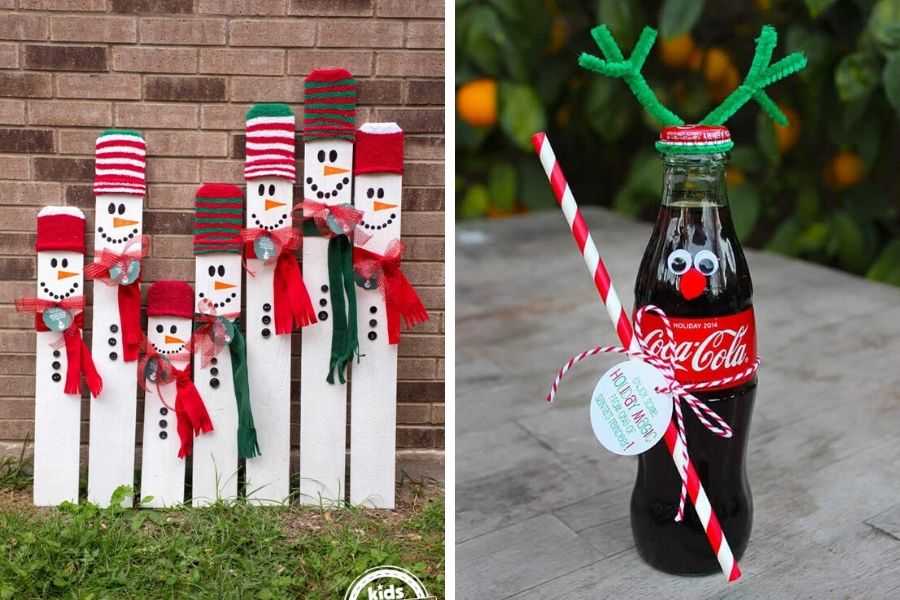 Plan ahead for your Pinterest advertising. Keep an eye on upcoming events or festivals (according to the country or region you are targeting) and modify your pins accordingly. Plan and create pins for the upcoming events 30 days before the big day.
Currently, the world is fighting the ongoing Pandemic – COVID-19. So it would be a great idea to post some pins which show concern about this situation or something related to it. 
You can take the help of your competitor's pins and see how they have modified their content. It is important for you as a brand to show that you are with the people in such difficult times and how you are changing the work ethics in your office to help your fellow employees be safe. 
Bonus Point: Analyze & Improve
Analyze and improve have always been 101 of marketing, and Pinterest is no different. To make your marketing campaign successful, you have to analyze and improve your pins constantly. Take note of which pins are gathering better engagement and which ones aren't.
Like Facebook, Pinterest also has analytics to make things easier for you. Pinterest Analytics provides you with:
Insights about your pins that have saved my audience.
Profile metrics.
Data about your popular pins.
Platform interacts.
Using these insights, you can easily optimize your marketing campaigns and pins for better engagement. 
Also Read – 

Color Psychology: What Does Your Instagram Feed Say?
How To Get Twitter Followers: 09 Tips And Tricks That Actually Work
Over To You!
Pinterest Marketing is very effective, and Pinterest is a powerful platform with the help of which you can boost your engagement, drive more traffic to your website, increase sales, and create better relationships with targeted audiences. 
So, if you haven't started already, it is the perfect time to get cracking. Sign up for a business account and begin your marketing campaign by creating unique and eye-catchy pins.
And don't forget to share your valuable input stating how well these tips worked for you down in the comment section. You can also mention tip(s), I would love to add them here.