With over 830 million global members, LinkedIn is one of the most influential and well-liked professional social media sites of all time. It allows both businesses and job seekers to find employment, recruit top personnel, and position your organization as a prominent figure in your field.
Although LinkedIn offers lots more opportunities for personal brand development among professionals, it also attracts a sizable audience for business marketing. However, to take advantage of this, you'll need to have a LinkedIn business page.
So, how to create a LinkedIn business page?
Don't worry as today we are here with the answers. Stay tuned to know how to make a LinkedIn business page and also how to optimize it!
How To Create And Optimize Your LinkedIn Business Page? 
Step 1: Create A Company Page
Potential clients and job seekers can discover more about your firm, brand, goods, and employment prospects by visiting your business page.
Here's how to do it- 
Open your LinkedIn profile.

Click on the 'Work Icon' on the top right corner of the homepage. 

Reach the last row of choices by scrolling down.

Click on the 'Create A Company Page' option.
Step 2: Add Your Company Information
After creating a company page, it's time to complete your business profile. On this page, you must include the following information about your business: name, website, sector, size, and type. Also, you can input your company tagline and upload your logo if you wish so. 
After entering all of your company's pertinent information, check the box to confirm that you are an authorized company representative, and then click the Create Page button.
So that's how you create a Linkedin page for business, but there are still a few things you need to do if you want to stand out and benefit the most from it. Let's see what those are.  
Step 3: Optimize Your LinkedIn Business Page
Your LinkedIn company profile should be both functional and appealing. So, if you want your LinkedIn company profile to stand out and wow your audience, use these recommendations to improve it.
Add a cover photo     

Write an appealing and engaging summary.

Add your location.
(The LinkedIn business page cover photo size is 1584 px X 396 px. Your character count in the summary section is capped at 2000. You can add numerous locations if your company has more than one location. ) 
Step 4: Share And Upload Content Regularly
You can keep your profile updated, establish your business as an industry leader, engage with followers, and drive more visitors to your website by posting your content on LinkedIn. You can also post big news, updates, or upcoming events about your company or industry on your LinkedIn business page.
By often sharing material on your company page, you can enhance the engagement of your LinkedIn followers.
Step 5: Generate Traffic For Your Business Page
If you want your LinkedIn business profile to be seen, you must promote it. You can promote your LinkedIn business page in a variety of simple and free ways, such as
Spread the word about your LinkedIn business page on Twitter and Facebook.

Use relevant hashtags to increase your reach while posting frequently on LinkedIn. 

Develop an email marketing campaign and request your subscribers to become LinkedIn followers. 

Create customized targeted campaigns with LinkedIn Ads or sponsored content. 
These steps will enable you to efficiently grow your LinkedIn business page and attract both LinkedIn followers and customers for your business.
Best Practices For Linked Business Page
Now that you know to create LinkedIn business page, let us discuss some of the ways to make the most out of it.  
Place A Priority On Initiating Dialogue
There are many businesses out there that frequently upload overtly promotional content, but you shouldn't do that. For your brand to be valuable to your audience, it must be pleasant and accommodating rather than pushy.
If you're going to post a corporate update or a product launch, make sure it provides a clear advantage and benefit to the audience.
Encourage Your Employees To Interact On The Business Page
A crucial aspect of how to develop your corporate page is engagement. The more frequently employees interact with your page, the more prominently it will appear in search results and receive more traffic.
Remember to interact with other employee accounts by liking, following, and commenting on their posts because this is how you may interact with them and catch their attention. 
Maintain Consistency In Your Company's Branding
Being consistent with your branding is essential if you want to grow your brand. Make sure your Linkedin business page is properly branded so that it appears to be an extension of your firm. Additionally, you ought to make sure that your posts align with the activities of your business.
Ensure that every aspect of your company page—including the colors and fonts—is consistent with your website, blog, or other social media profiles.
By doing this, you'll make it simpler for customers to learn more about you online and win their trust in your company.
Go Global
You can put up your business and display pages on LinkedIn in more than 20 different languages. Utilize this function if your company serves a global clientele to make your page simple for visitors from different nations to discover.
This can be a quick and easy approach to gauge a market's reactivity, particularly if you're seeking new partners or staff.
Making It Personal
Keep in mind that your supporters are equally curious to learn more about your group. You can better express the character of the brand by using human interest stories.
You may, for instance, share an employee's experience to convey an insider's perspective on the corporate culture and what it's like to work there. 
Schedule Your LinkedIn Posts
Given that there are over 300 million active users on LinkedIn, consistent posting is crucial to growing your network. There isn't a scheduling option for LinkedIn on the platform currently. However, a variety of LinkedIn post schedulers—some of which are even free can help users publish regularly. 
However, there are numerous scheduling tools available, and they are not all the same. So how do you decide which scheduling tool is ideal for your company?
In our opinion, Socinator is the best marketing and scheduling solution available right now.
What is Socinator? 
Socianator is an excellent social media management and automation tool. You can safely and organically grow your social media handles with its market-leading features. 
Socinator allows you to publish to all platforms by merging your accounts from various networks into a single application, saving you time every day. You can also ensure that your approach is consistent across social media platforms by concurrently releasing the same material to many accounts.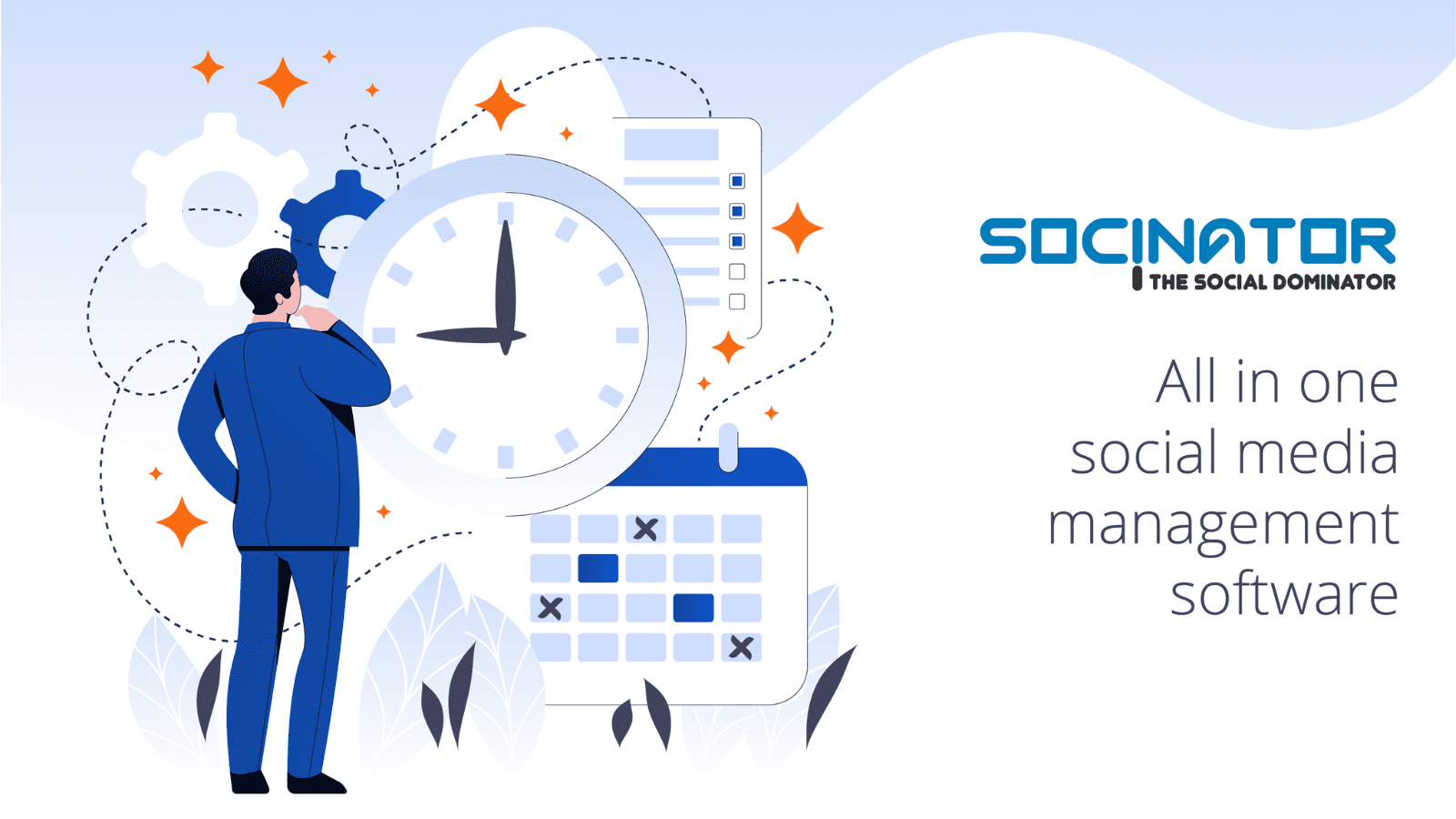 Following are some of the best features provided by Socinator for LinkedIn automation- 
Auto Scheduling

Activity Statistics And Reports

Auto Accept Connection Requests

Auto Endorse Connections

Auto Post/Share Content In Your Groups

Auto Engage with Likes and Comments

Auto Publish Content from RSS Feeds

Auto Reply to new messages

Auto Send Connection Requests

Auto Visit Profiles

Broadcast Messages

Spintax Support and much more. 
So, give Sociantor a shot if you want to make your LinkedIn experience successful; you won't be sorry.
Also Read
Everything You Need To Know About Instagram Scheduling Software
11 Best Marketing Ideas To Skyrocket Your Social Media Marketing Campaigns
Starting A New Business? Discover The Perks of Marketing Automation Software
Conclusion
The most used platform for professionals online is LinkedIn. LinkedIn is where professionals go to find their next job. You can take advantage of all the business opportunities on LinkedIn with the aid of a fantastic LinkedIn business profile and effective social media management.
Don't let a lack of activity on LinkedIn prevent you from taking advantage of business chances. Create your LinkedIn Business page now to start connecting with potential customers.