Aesthetic- A term that defines beauty or the appreciation of beauty, and it is all over the Internet these days. The aesthetic trends are increasing rapidly with support from the social networking platforms from behind. Yes, because what can be a better platform to place the most beautiful and appealing content than social media. And it is no wonder that by now, you must have guessed the right platform to choose while making your profile look more aesthetic.
Hit The Play Button To Listen This Podcast:
When someone says, let's check what's trending on the Internet, our fingers directly tap on the Instagram application. Instagram is the home for anything that is emerging and grabbing the attention of the public. It acquires some extremely aesthetic features that can let your business reach the pinnacle of success. Starting from Instagram Reels to IGTV and Stories, this platform is all set to give your followers an aesthetic feel. 
So are you ready to create some excellent content and let your audience explore Instagram aesthetics? You have to be, as this platform has got some surprisingly cool features that can amp up your social media game in 2021. 
Future Of Instagram Aesthetics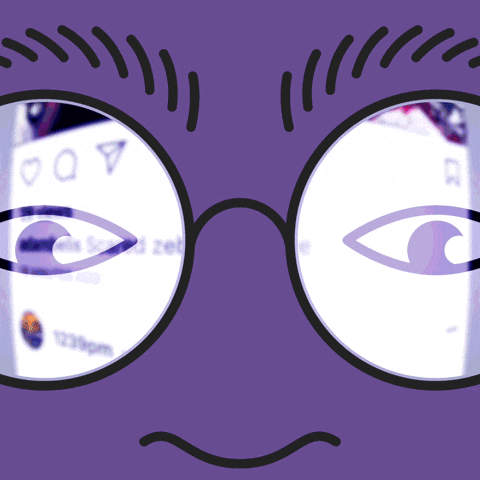 Instagram is the fastest-growing platform that we know. Maybe it is a trend, a piece of news, a meme, or a viral video or picture. Everything travels at the highest speed possible all over the place. And here, things can change overnight. So, you have to be alert every time. If you think of having a good conversion of your followers into your potential customers, provide them with the best content possible.
With such wondrous features, build a great Instagram feed  and stand out from your competitors. Let your audience engage with your content and click on the CTA buttons to initiate your purchase. 
We are here to share a glimpse of making your feed look extraordinarily aesthetic. Are you ready to get started with it? Come, let's dive right into it.
Let The Meme Game Begin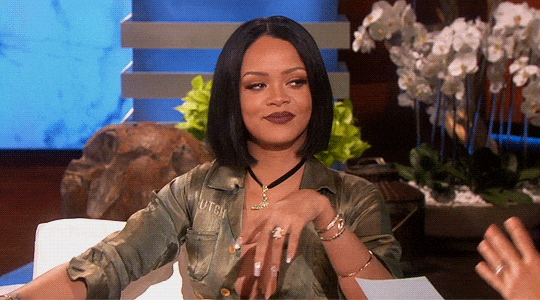 Meme games are so influential on Instagram. They are the most engaging and likable posts by everyone out there. And if you consider creating aesthetic memes for your brand, trust me, you will be at the top of the list. Users today prefer checking out memes and sharing them with their friends on the platform. 
So, if you create something interesting that tells the motive behind it and is also funny at the same time, then nothing can stop you. Your feed will be everyone's favorite following a similar niche. Memes can be a game-changer for your feed in 2021 as they can get easily shared with a group of users. 
The Old School Tales

Anything retro is trending at the highest. Yes, the new generation is more attracted to the trends that got set in the past. The Instagram aesthetic trend we are talking about is giving a unique touch to the old-school trends. The warm tone of the retro theme is just breaking the Internet. And it is all set to grab the attention out there. And that's what we are looking for in our feeds.
The style is pretty simple to recreate and provides that rich and vintage feel to all your posts. Give your audience that nostalgic feel and see your posts reaching out to more audiences every day.
The No-Edit Finish
Are you still on the same page editing your pictures and videos using a lot of tools? Gone are those days. 
Now it is time to keep your posts authentic and organic. It will provide that aesthetic feel to your content. Consistently use the most modern tone on the palette to give a slight change in the color theme. Otherwise, you can add some elements to make it look more appropriate. But do not go over the top. Users today get most interested in checking out what is behind the filters. So, keep it realistic.
Oops! Sorry to interrupt your journey, but we have something important to share.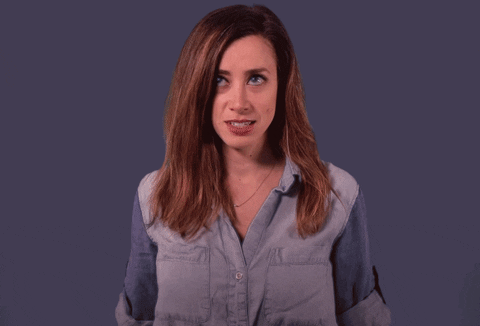 Socinator- The Social Dominator

As you are going through this blog, we are sure you are looking for the best Instagram aesthetic trend that fits your business niche. But when you have a business on social media, we understand how difficult it becomes to handle everything at once. Multiple social networking profiles, a lot of posts, and other activities- are you feeling a little scared?
Do not worry because we have the best social media intelligence tool that will ease out your path. Socinator acquires multiple features for each social media platform. You can easily create your posts and schedule them to get posted later automatically. It works safely and organically for about 08 social networking sites and has features according to the site. You can collect the information related to the latest trends and build your content. You can also create a series of content that will get published on its own. 
Socinator works wonders for these 08 social media platforms. Facebook, Instagram, Twitter, Pinterest, YouTube, Quora, Reddit, and LinkedIn.
To check out the features of any platforms in detail, please tap on the link below.
Present The Best Shopping Experience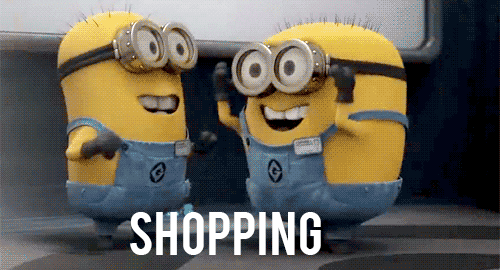 As we all know, Instagram sees eCommerce as one of the biggest trends in 2021. It is all set to provide a beautiful shopping experience to its users without any interruptions. Hence, Instagram is on a mission to invite more brands to showcase their products on Instagram and promote them. Gradually the interested users will look forward to clicking on the CTA buttons and directly landing on the official website.
It will be this simple for your target audience network to find your website and interact with your products. Hence, you need to create aesthetic promotional content for your feeds. Tell the story of your goods to your followers and let them discover more. Provide them the best experience possible by listing your products in the appropriate categories provided by Instagram.
Add Animated Details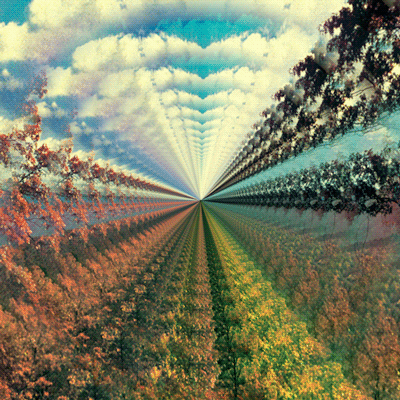 Picture and video contents are magnificent, but why settle for less when you can add more to it? Yes, we are talking about adding some fun animated elements to your posts to make them more appealing. Got a little worried? You do not have to because there are enormous tools available that provide you just the right animated element you want. Add these to your pictures and make them appear more realistic, and amp up your simple-looking content.
The Most Hottest Trend- Instagram Reels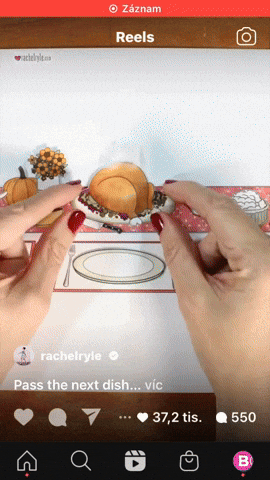 Instagram reels- who doesn't love them? It is the most interesting and the most trending feature right now. We all love scrolling the reels whenever we are free, and it has become easier to find out. You can directly navigate to the news feeds and find it in the center of the bottom line. And now we are clear why it is at the center. The reason is it grabs all the attention of the users.
But is it just for entertainment? No, there is a lot more to it. Instagram has features like sharing short videos and long videos such as Instagram TV. But Instagram reels are something more interesting. You can put up videos showing the making or working of your products in the reels section. And the fascinating part is you can use different elements to make the content more personalized.
Use the best filters, stickers, music, and let users enjoy your reels. But apart from getting entertained, they will also discover the top-selling products and get interested in checking out your profile. Make sure your reel captures real value and grabs the attention of the audience.
Check Out Our Latest Posts:
How Social Media eCommerce Marketing Is Impactful ?
What It Takes To Succeed At Scheduling Instagram Posts?
Astonishing Facts & News About YouTube Videos
It's Time To Wrap Up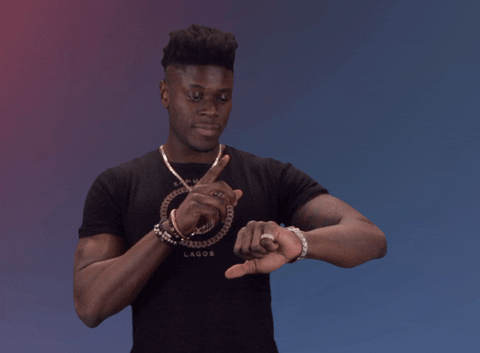 Making your Instagram profile aesthetic will take a lot of time and patience. But once you get started, you can look back at your posts and find an immense difference in them. Your way of expressing your products and services and using the right pictures for backgrounds will also evolve. Now, that's what your audience is looking for in your feed.
Do not get worried about trying out different ways of publishing posts. If you are looking forward to making your Instagram aesthetic, start creating excellent content every day. Hence, you can improve your game of proffering more audience with your posts at the earliest.
I hope the article helped you know about Instagram aesthetics. Is there something that we can incorporate? Please drop your thoughts in the comments below. I would love to hear from you!