Today's world is all about social media platforms, with more than 2 billion active users on each platform, making this social media universe more attractive for marketers and advertisers. Indubitably, the door-to-door and speaking out loud traditional marketing era is long gone. 
The world is spinning around digital technologies. Not only limited to the marketing and advertising, but also, each stream and living being necessities, luxuries, adventures, teaching, and every aspect of survival is now digitally modified. 
Especially social media platforms remark on the best milestone of their users and followers. It makes social marketing a tremendous advantage for businesses and brands. A firm grip over social media marketing can be promising for the marketing approaches. 
Therefore this concludes an obvious question: what is this keen social media marketing, everyone gazing around? Don't worry! Here we are all the researched facts on every composition of social marketing and why it is such a vital ingredient for efficacious marketing approaches. 
What is Social Media Marketing?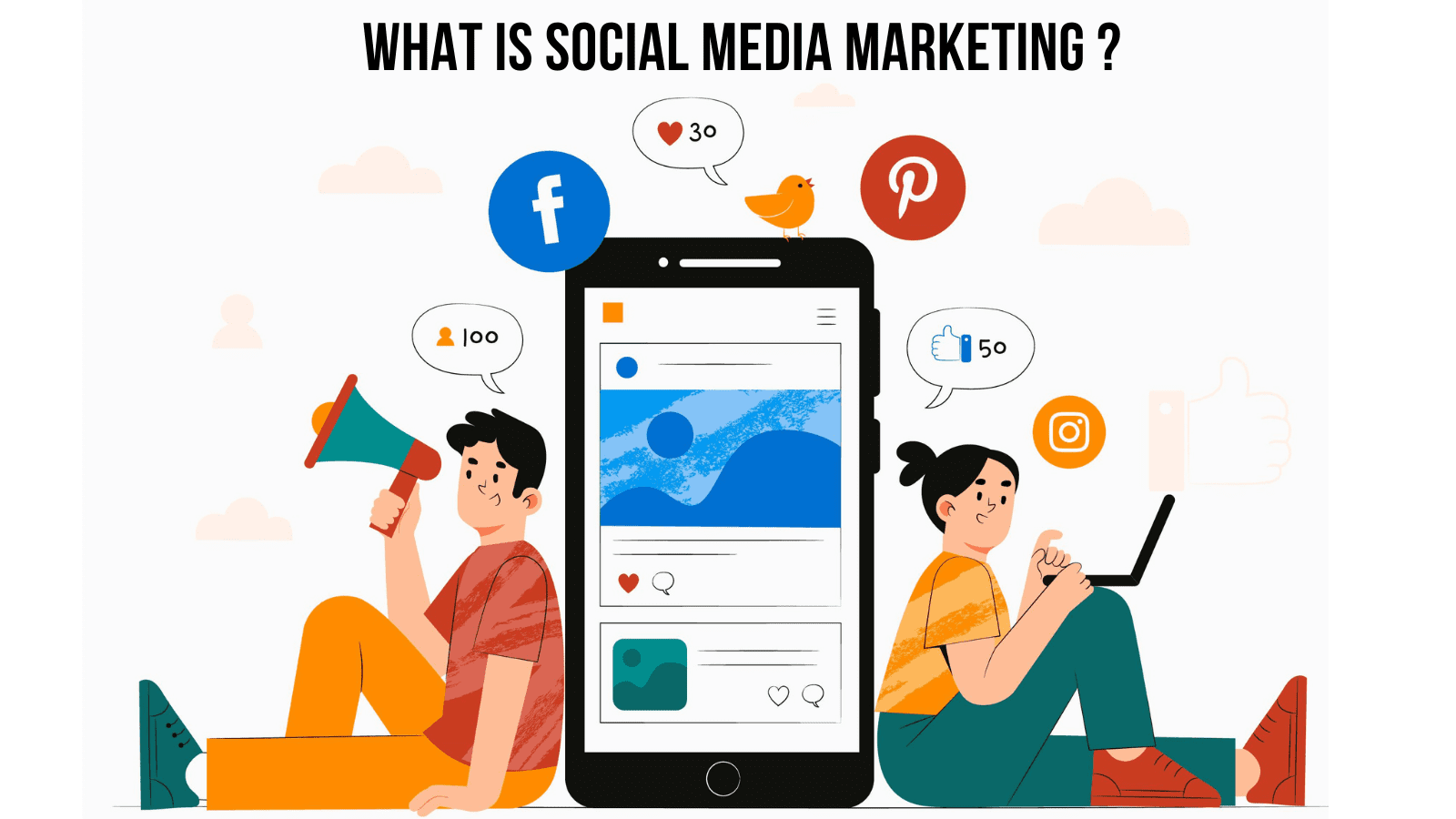 Technically, social marketing defines the usage of social media platforms to connect with the active audience to build several metrics like brand awareness, boost sales, and drive website traffic.
Social Marketing usually involves publishing quality content that engages your followers, analyzes the results, and runs social media advertisements. Social media platforms like Facebook, Instagram, Twitter, LinkedIn, Pinterest, YouTube, Tumblr, Reddit, and Snapchat have millions of active users.
Social marketing can be a daunting task because of the seamless and infinite metrics to track, gauge, and investigate. In addition, each platform's algorithm mandates diverse efforts.
And sometimes, it is impossible to watch out and evaluate every platform and how they are performing. However, numerous capable social media marketing software available in the market makes this task possible.
With several advantages and disadvantages, this software is worth investing in and can unload multiple social media chores. Although we are not talking about all this software, we are talking about a phenomenal one. 
Socinator well-designed automation and management tools for social media management and allow users to manage and grow organically and profitably. 
Socinator – An Efficient Social Media Management Tool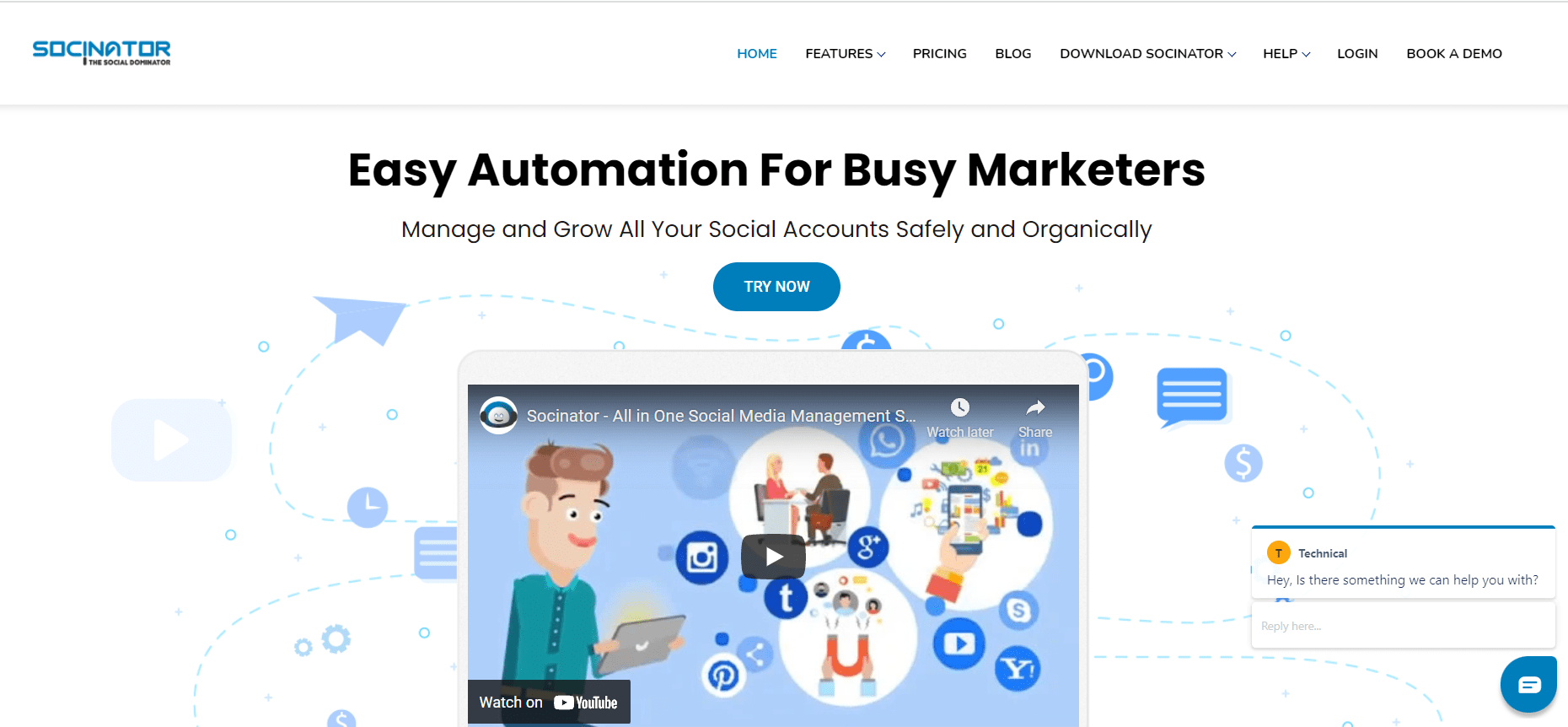 Socinator allows you to grow multiple social media accounts organically and safely. Automation and managing accounts on social media platforms like Facebook, Instagram, Twitter, Pinterest, YouTube, Quora, LinkedIn, and Tumblr. 
One of the best specialties of Socinator is that each platform has numerous features designed exceptionally for particular platforms. Therefore, it composes Socinator, a recommendable assistant for your social media tasks, to no more extended worry about the multiple platforms' analytics. 
Not only this, it does that tremendous features like ;
Auto publish posts from RSS, 

Auto shorten URLs, 

Auto-Submit captcha verification,

 Detailed report for each activity,

 Embedded browser for each network, 

Analytics and Growth Metrics.
The only question comes after acknowledging the basics of social marketing, how to do the social marketing that benefits your business and jumps the success parameters. So, let's move forward to our next section.
How to do Social Marketing?
Above 50 million businesses are on social media platforms, and even some are on multiple social media sites. But, posting the content and advertising is not the task we are talking about marketing on social media,
pivots a lot more than that.
From gaining new and unique followers each day, keep engaging the existing ones, measuring the outcomes, to investing accordingly. Just materializing the online presence on social media doesn't justify social marketing. 
And to explain this, we are presenting 09 crucial and mandatory steps on how to do social marketing to grow your business. 
Build Nicely Following
A productive and advantageous social marketing approach initiates a good following. You must be thinking, why are we saying to have a good following? Because low-quality following indicates poor engagement like 1 or 2 likes or shares. It is also a prominent sign of a disengaged audience.
So building a good following helps with the likes and engagements of your content and ultimately raises the returns. 
Specify the social media budget
Suppose you want to create good social media marketing plans and get the desired results; the social media budget matters. It depends on how much you spend on marketing efforts and where you have expended them.
Social media marketing feels like free advertising, but it is far from that. Total free advertising doesn't give the desired long-term results, and overspending will be a huge no-no because it burns your money without any success.
Without a budget, businesses find themselves in the deep mud, and random sharing content doesn't turn out to be a good idea. 
So, while outlining social marketing approaches focus on the social media budgets.
Have Precise Objectives
While doing social media marketing has specific and clear objectives. What do you expect with social marketing, and what path are you taking to get the desired outcome. 
Here are some of the fundamental social media goals; 
Boost reach among the target audience, 

Build build awareness

Increase engagement

lead generation 

Good sales
These are some examples of goals that a business expects from social marketing. Detailed objectives assist in boosting and bettering the marketing approaches.
Weight on Paid Media Advertising
Technically, social media is a free way to reach out to your audience. Some the brands and companies do get success without investing the money into the paid media advertising, but they have their benefits, like; 
Building up the following 

Boosting the engagements

Generating leads 

Getting the quick sales 

And engaging with the existing customers.
Paid advertising has a tremendous effect on social marketing when done right. 
Automate to Cut the time and Performance Hurdles
One of the major disadvantages of social marketing is posting and scheduling the content at the right time to be ahead of competitors.
Eventually, posting social content at the right time also boosts several metrics and manages the performance of accounts related to your business.
As we recommended earlier, automating the content and social media actions is the best component of social marketing strategies. It gives the perfect posting strategies but also provides competitive advantages.
Also, it can cut the extra days off or hours with the automation tools. This task is now much easier with Socinator. With Socinator, you can manage and grow all social accounts safely and organically. Automate every social media task and specific features designed for analytics and growth metrics. 
To know more about Socinator and its features,
by clicking it here.
Boost Posts to Expand the returns
If your posts get a lot of engagement and reactions from your followers, consider yourself to be on nine clouds. Boost your content to get the maximum returns in impressions, engagements, and tremendous reach. 
Indeed! Boosting is undoubtedly the best way to reach new potential customers, although it needs some mandate rules to get the desired outcomes. 
Do not worry; we have listed some of the rules below; 
Never boost that content that only existing customers appreciate.

Do not boost the posts already linked to other people's websites because your paid advertising will lead to driving traffic to someone else's website.

Do target narrowly. Like if you are local, target only locally. 
We are coming to our central point that assists in bettering the social marketing results.
Be Consistent
In social marketing, consistency is a prominent factor. Eventually, every social media platform's algorithm favours the content posted regularly. Plan your time accordingly and analyze the favourite timing of the post that gets more response. 
Invest in a social media management tool, like socinator, to cut off the hassle of posting by scheduling when your audience is most active. Automate and schedule your social media content wisely to achieve better outcomes. 
Why Social Marketing is Important?
Social media marketing always remains the best way to connect and engage with the audience. With substantial and strategic social media plans, you can communicate with many audiences and gain new social media parameters.
For B2B, companies seek to sell products through social marketing built on human relationships. Social media helps grow these relationships, but it's pacing up every year.
However, it is never late to start strategizing social media for your business. Social marketing is becoming one of the prominent achieving factors for social media businesses.
Socinator makes social media tasks much more leisurely and on autopilot mode. With it, manage and monitor social media accounts safely and organically

.
Start your free trial today!