With approximately billions of existing monthly audiences, Instagram is classified as a niche supporting social networking platform. It is a flourishing, growing social networking site and a platform that every business must start using by now. If your business is not already on this platform, now it is high time to set up your business account on Instagram.
Hit The Play Button To Listen This Podcast:
We used to think Instagram was only about posting pictures and videos. But you can build beautiful graphical images and create inspirational stories relevant to your business and company. Just like different social media platforms developed an emphasis on posts including, pictures and videos. Instagram is an excellent companion site to incorporate in your advertising mix for the proficiency of cross-posting.
Steps to Set Up An Instagram Business Account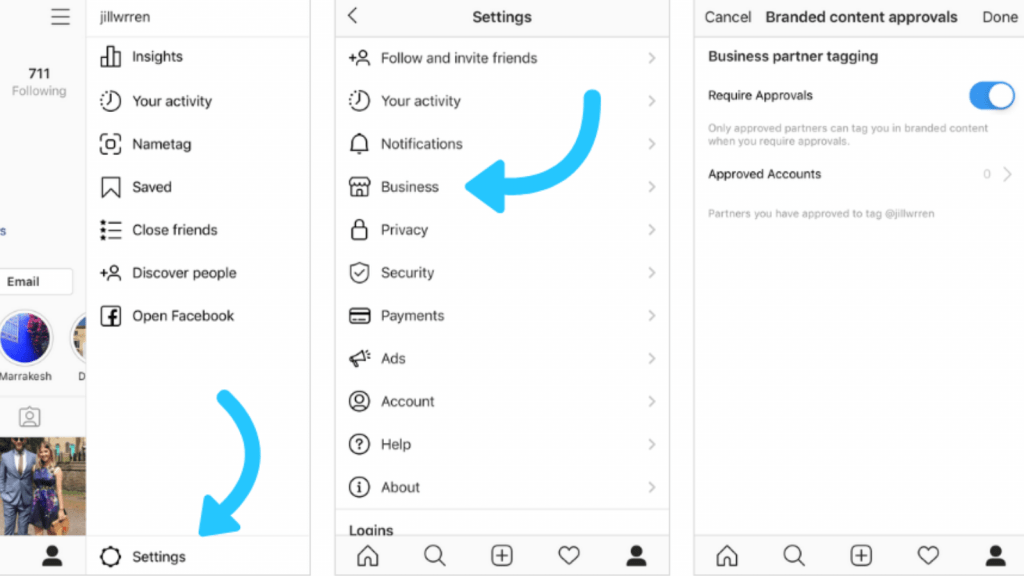 Before we start lining up the steps, if your brand does not have a Facebook business account previously settled, you would not be ready to execute the procedure listed below or receive ample benefit of managing your business account on Instagram. Once you set up a Facebook business Facebook profile, you can build your Instagram business account as well.
Previously have set up a Facebook business account? Then come, let's dive right into the steps. Here we have jotted down a step-by-step guide regarding setting up an Instagram business account at ease.
Downloading Instagram Application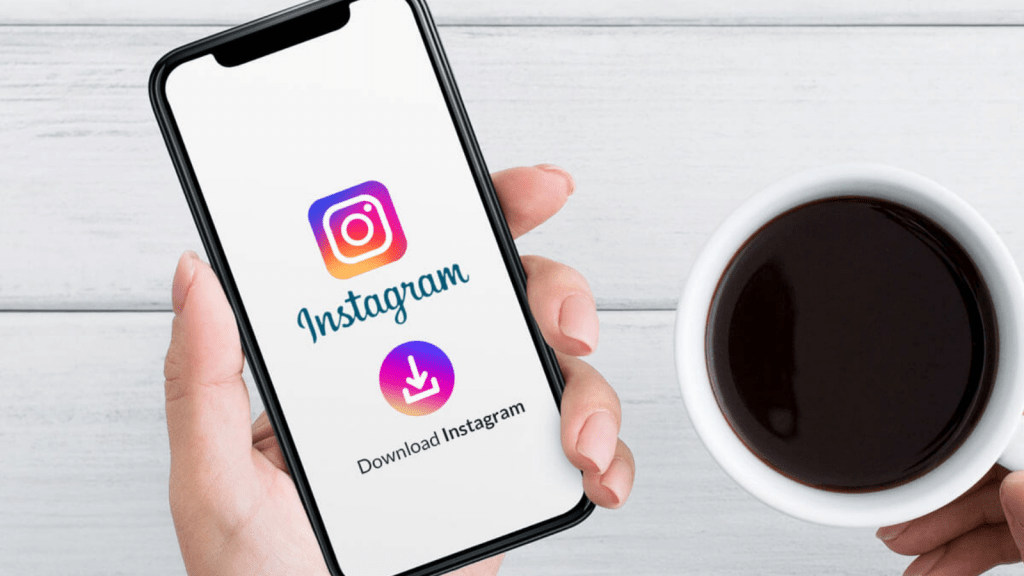 Instagram is not similar to the other social networking platforms. Planning to post content on Instagram, then it can only get done through its mobile application. So the first step is to get your mobile devices, locate the Instagram application from the app store, and start downloading it.
Note: The organization of both Android devices and the I-phone will be similar.
Create a Profile on Instagram Using Email Address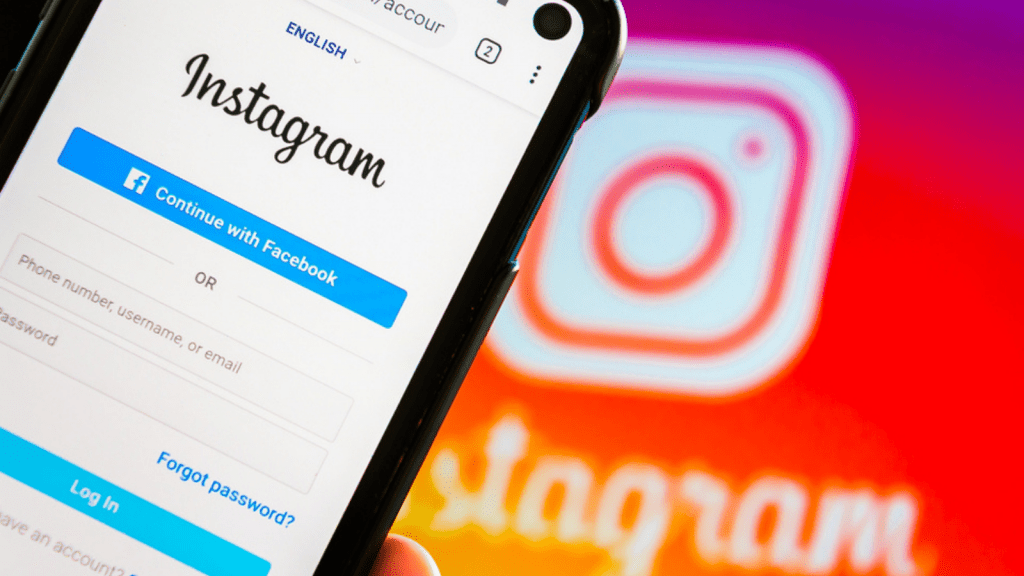 Though it will appear most obvious to apply your own Facebook profile but do not do that! It will generate a profile depending upon your own Facebook account. Considering that the page is for the business, you should use your business email address.
Pro Tip: If you are using your business email address, your contacts can locate you more comfortably applying the "Find Friends" Instagram feature.
Selecting a Username and Basics of the Profile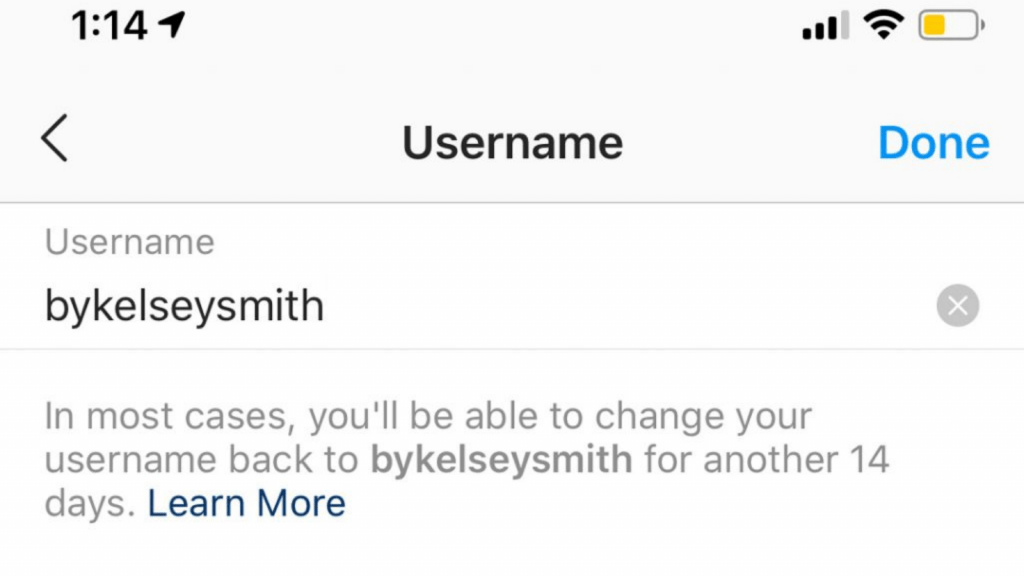 After this, you will generate a username for your Instagram profile and password as well. If you plan to set up an Instagram page for your business, the username of the account must contain the name of the brand, or something very similar or relevant to your niche. If you plan to set up an account as a real estate broker, insurance representative, or suppose you need a change in your account name or business. You require a thing that differentiates your business account from a private account.
Note: Instagram, on its own, will create a username for your profile according to the data you enter. It can simply get replaced as you explore the settings on your page.
Find Contacts and Friends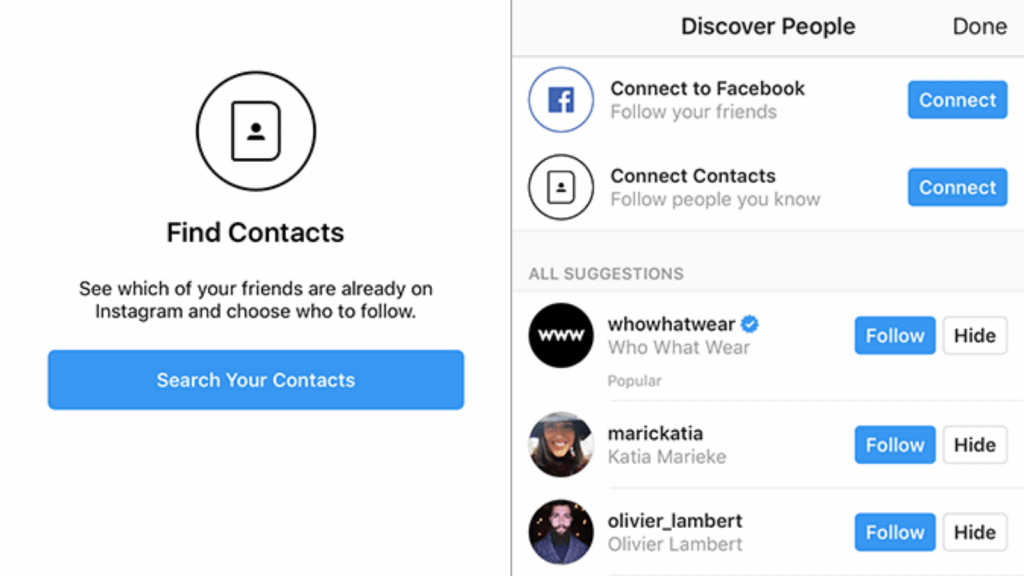 Next, you will be required to discover users to follow your business profile through Facebook and among your known contacts. It is enough to hold your Instagram account completely created with a picture or two uploaded before you begin following users, so there are no issues if you tap on "skip" for now. Instagram enables you to discover your Facebook friends when you require them from your profile settings, so it is not a single offer.
Selecting the Appropriate Profile Photo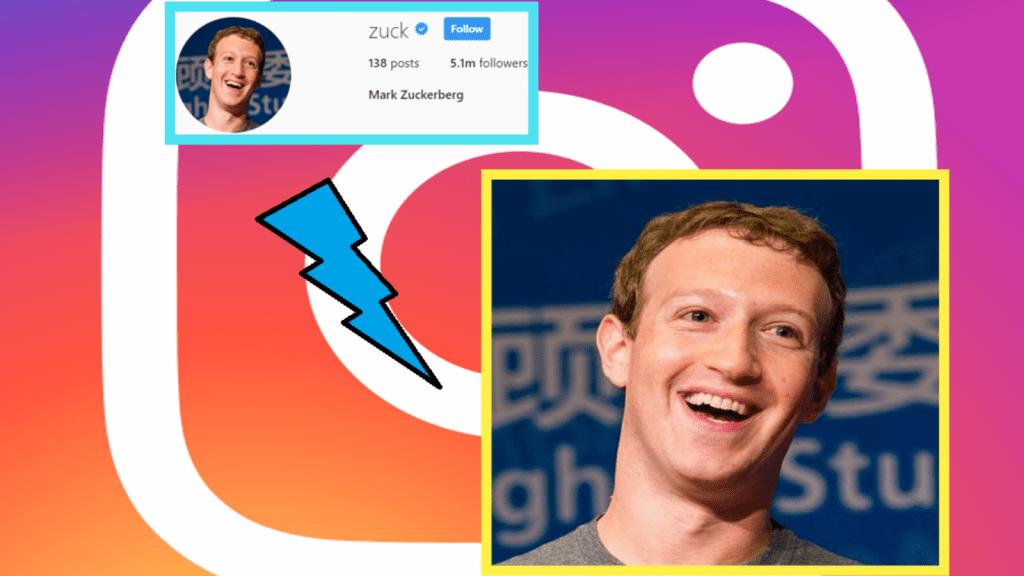 It's picture time! 
The profile picture you choose must contain the logo of your brand or an identifiable picture that is linked with your business if you do not own a logo. The page you have set up is your business profile, not an individual account. Keep your selfies and group pictures away. If you want to use your face for your business profile, make use of a professional picture or click a new one.
After clicking on "Add a photo," you will be proffered some picture import choices. You must not import pictures from Facebook; it will draw in your profile information. Import photos from Twitter if you want to if it is a business profile.
Once you upload your profile picture, you will be prompted, if you need to save your profile information. It will make further logins quicker. You can pick out to save or can tap on "Skip" again.
Next, you will notice a profile with recommended pages to follow. You do not need to follow these accounts– you should not follow them if they are not a part of your target audience list. Tap on "Done" present in the top right-hand side corner. Then move ahead to the next step. And, it is not the only opportunity you own to discover users to follow.
BONUS: A smart button tutorial
Now you are eventually in the Instagram application. The Instagram app home screen is the initial screen you will notice. Once you start following other accounts, their pictures will display up here.
Top Buttons
Camera
Click on this to start taking and uploading pictures or videos.
Direct Messages
If any user sends a direct or private message to you, you will get a notification here. Likewise, you can send messages to your followers from here.
Bottom Buttons (Left To Right)
Home
Check out the newest posts from the people you follow.
Search 
See top suggested profiles, users, locations, hashtags, relevant content for you.
Camera
Click here to post or upload pictures and videos.
Notifications 
View the very new activities such as likes and comments to the pictures and videos and what users you look up to are preferring.
Profile 
Your entire page, all the pictures and videos you have uploaded, and an introduction to the settings.
Build Your Profile
Click on the profile option present at the bottom right to view your profile, then select the "Edit Your Profile" option. And, here you complete your profile information. 
Bio and Contact Information
It is the area on Instagram which enables you to apply a clickable URL that redirects to a certain page. Your account is where you can put your URL – before directing users to the website or anywhere you want them to go and check out.
Start Uploading
It is time to have some fun! 
It is the most beneficial practice to hold a picture or two uploaded to the profile before you begin following other users. There is no reason for users to follow a profile without any content. Get a pair of pictures you believe could be shared.
Use Captions and Hashtags
Put your caption in short and apply relevant hashtags. Hashtags are usually employed funnily. But it is how thousands of pictures are obtained, and likewise, your profile can be located. The common hashtags extend in the numbers of millions of times applied, so if you are looking forward to an appropriate niche, think of applying a more precise hashtag.
How Can We Help You Out?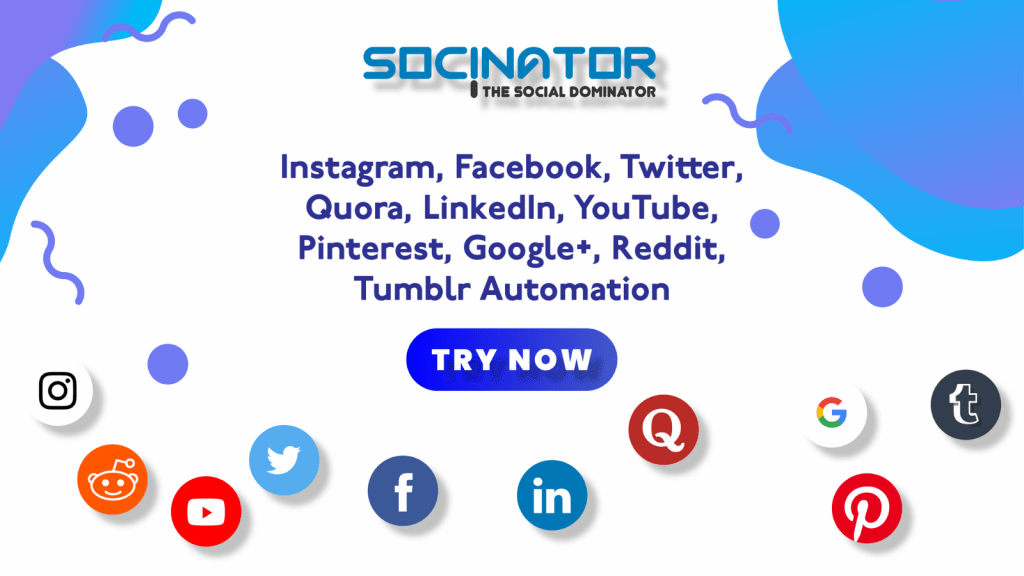 We at Socinator can help you out in easing out this lengthy process as it is one of the best social media management software. Every business planning to set up an Instagram business account must obtain it. The social media intelligence tool is an automation software to support you with uploading and sharing pictures on Instagram. Schedule the advertisements, posts, and stories, and get everything done easily. 
This tool works well on 08 other social media platforms. It operates reliably and naturally for all of the social networks. It acquires various features for every platform.
Features
1. Schedule your posts 
2. Auto comment on posts
3. Auto-follow users
4. Auto-follow back the people who follow you 
5. Auto like on various posts 
6. Auto verify email accounts
7. Auto repost
8. Auto unfollow users 
9. Block followers 
10. Schedule changing profile picture 
11. Downloading pictures from Instagram
12. Extract the most used hashtags 
13. Extract targeted users 
14. Connect with your audience 
Check Out Our Related Posts:
06 Instagram Automation Tools That You Absolutely Can't Miss
Why Instagram Stories Are More Important Than You Think?
09 Most Effective Ways To Get More Instagram Story Views
Wrapping Up
Here we have thoroughly explained the steps to create an Instagram business account. But if you feel running a business and handling the social networking sites can be an issue, start using Socinator today.
I hope the article helped you know about Instagram Business Account. Is there something that we can incorporate? Please drop your thoughts in the comments below. I would love to hear from you!