Do you want to improve your brand traction by increasing your Pinterest followers?
Of course, you do. That's the only reason you clicked on this blog in the first place. 😉
It was not very long back when people thought Pinterest was just a sophisticated platform for a bunch of artists, photographers, food bloggers, etc. I mean, it is, still, very different from other social media platforms, but Pinterest has broadened its genre a lot.
You get everything here- from memes to life hacks, gardening ideas, news, workout plans, etc. As a matter of fact, about 70% of pins saved on Pinterest come from business owners.
But why? 
Well, having a solid audience base on this visual search engine does more than enhancing your credibility and authority.
Why Should You Worry About Your Pinterest Followers?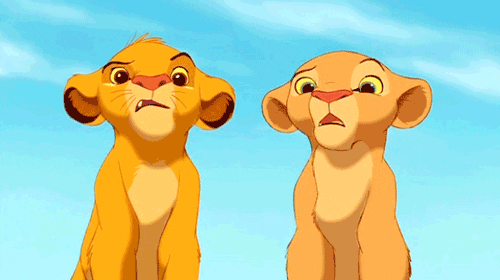 Looking at the continually increasing user base and advancing popularity among people belonging to literally every niche, here's why you should focus on this social media site: 
✔️ Rapid growth in your website traffic. 
✔️ Improve your authority and credibility in your niche. 
✔️ Increase your email subscribers. 
✔️ Get a free mode of business marketing. 
✔️ Enhance the number of your potential audience. 
✔️ Expand the sources of income. 
✔️ Grow your business among people of other niches, as well. 
Have you recently created an account on this platform? Are you worried about how to get Pinterest followers for free? We have got that covered in this article! 
Here are 13 strategies that will help you out, for sure: 
1. Follow the Profiles that follow your Competitor 
I mean, this point is pretty obvious- you cannot just sit around, marking zero presence, and expecting followers to flock around you. 
One of the best ways to grab audiences' attention to your account is by following the people that already follow the people in your niche. Since you and your competitor have the same target audience, chances are, they are going to follow you back. 
How to find your Competitors: 
1. Search for the term around which you are building your profile. For instance, if you want to post your poetry, you can enter the word "poetry" in your search bar. 
2. Click on the All Pins icon, and you will get five options. Select People.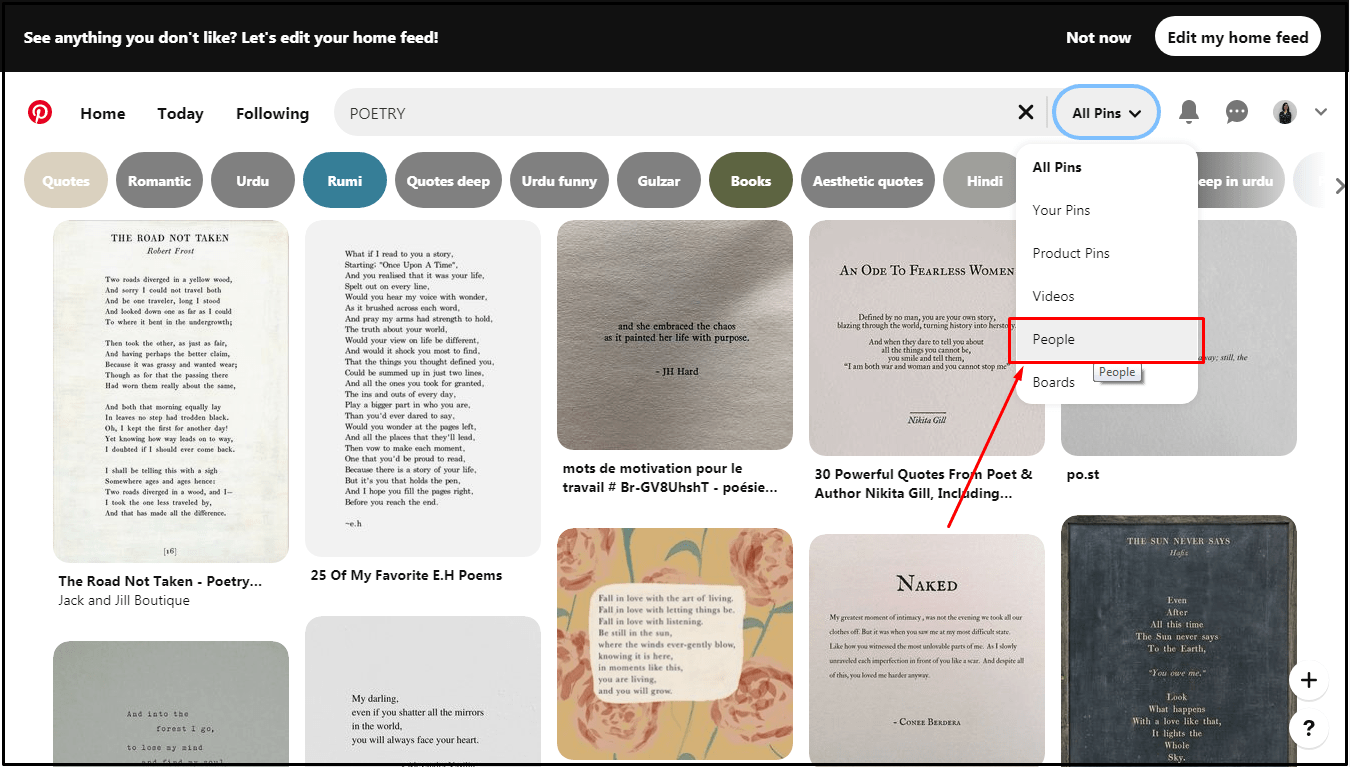 You will get a list of all the accounts that have "Poetry" in their profiles. Follow their followers, and you will start gaining follow-backs soon! 
2. Be more Active and Engaging 
Your ranking on any platform increases when you remain active among the people present on it. To improve your profile SEO, Pinterest first needs to know that you are an active user. 
You can use any pin scheduler like Socinator to automate your activity, but here is how you can do it manually: 
1. Regularly pinning relevant content from the feed. 
2. Pinning from "Trending" and "Explore" pages. 
3. Following "Boards" from your feed regularly. 
4. Check out your Pin Activity and re-pin what others have pinned from your profile. 
When you follow these steps, Pinterest will know that you're physically on their platform. As a result, they'll show your pins more often in their feed. 
Don't have time to manage your profile? 
Here's How To Auto Repin On Pinterest Using Socinator 
3. Utilize Organic Keywords 
Keywords are a set of words/phrases that an audience uses to search for content on any platform. Finding such keywords and using them on your profile is very crucial in your SEO ranking. 
There are about 2 billion searches on Pinterest, and about 87% of pinners buy their products because of Pinterest. 
Do you want a piece of that cake? 
Here's how you can achieve it: 
1. Enter any relevant word into the search bar and look at the suggestions. These are the keywords with a high search volume.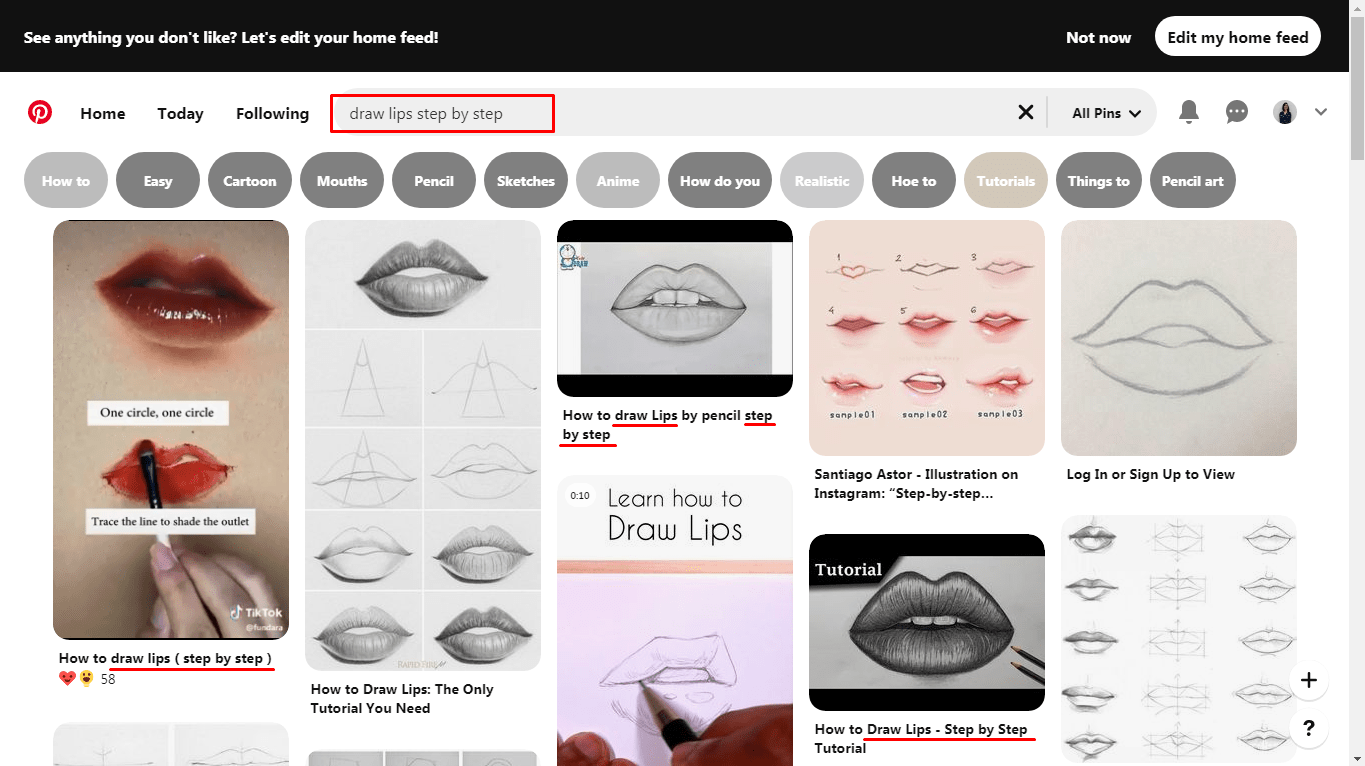 2. Take any general keyword and turn it into a long tail one. For instance, if your general keyword is Draw Lips, you can make a more specific long-tail keyword like Draw Lips Realistic, Draw Lips Step by Step, etc. 
3. Use the keywords in your post. Include it in the title, the description, rename your file with the keywords before you upload it. 
Bonus- Here's How To Create The Best Pinterest Video Ads For Your Business?
4. Use Multiple Hashtags
Don't just use keywords in your pin's title and description, make sure you use them in your hashtags as well. This way, you can use more than one keyword that indicates the type of content you post.
Also, users now prefer using hashtags to find the newest content posted in any niche. Here's an example of how you can use hashtags on your pins.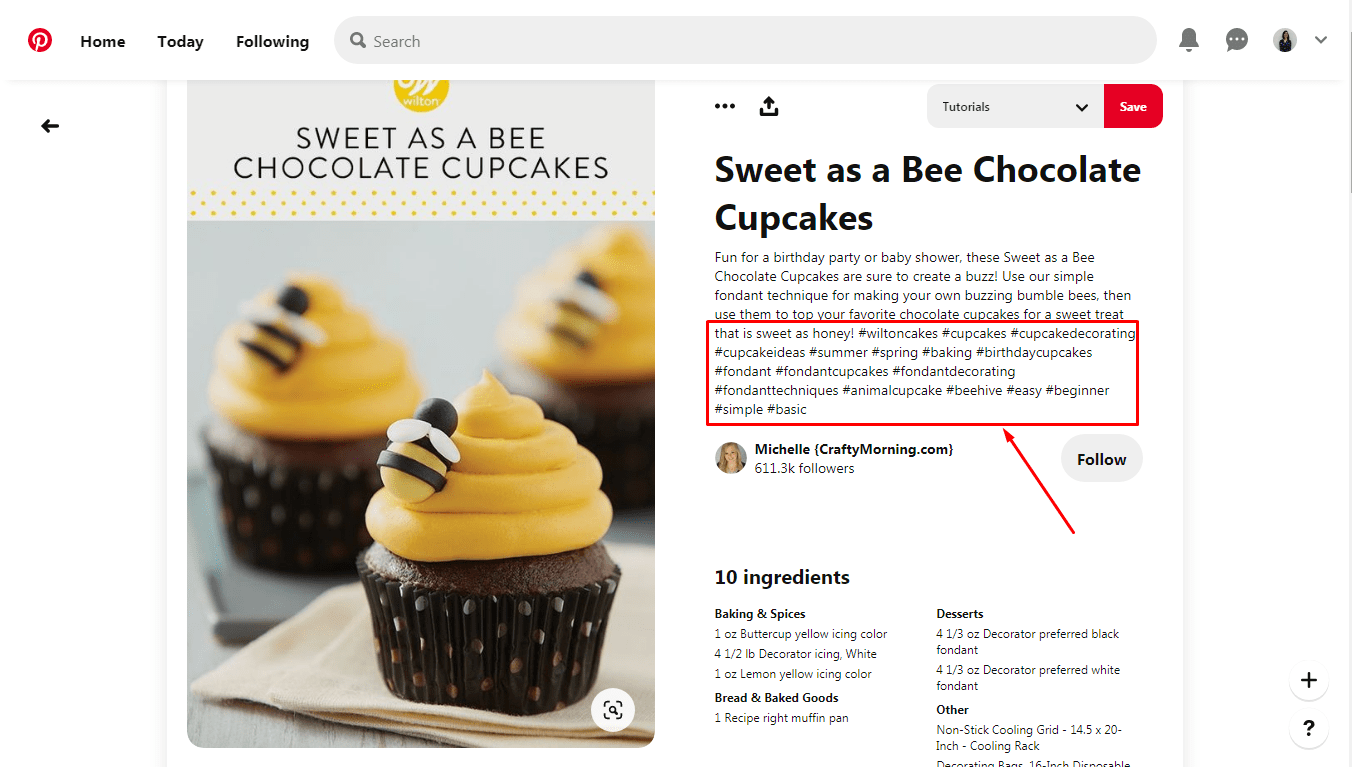 To find the hashtags that you can use, just type # and any relevant keyword. You will get a lot of suggestions. They indicate the most popular hashtags. Select the ones that are the most appropriate, but make sure you don't overuse keywords in your pins. 
5. Create and Post Infographics
An infographic literally translates to information plus graphics. Infographics are captivating and informative- so it draws more attention as compared to any other type of visual content.
Here are some facts that justify the above statement: 
1. 40% of people choose visual information as compared to plain text.
2. Infographics stand out better in people's feed.
3. Viewers are 30x more likely to read an infographic than a blog post.
4. Profiles that post visually appealing data get more audience on Pinterest.
Here are some examples from which you can get an inspiration: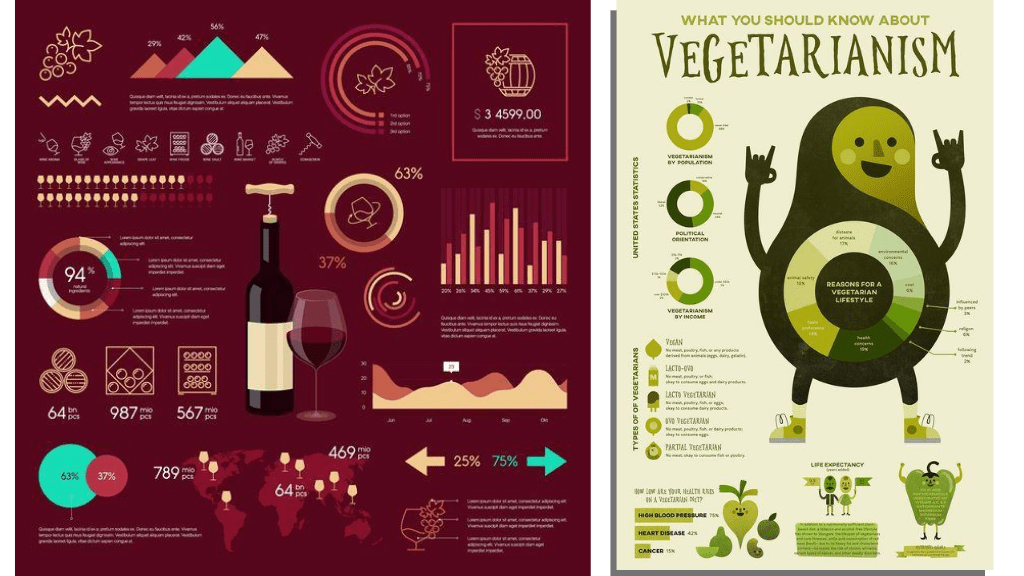 In case an infographic goes viral, you can immediately observe a hike in the number of your followers and an enhanced CTR on your linked website. 
6. Start A Group Board of your own
A majority of the pinners are not very much aware of the power of group boards. A group board is a power-house of generating views and increasing web traffic. If used correctly, it can amplify the chances to get Pinterest followers from other content creators in your niche. 
You can use this strategy in two ways: 
1. Start a new group board of your own. 
2. Join a board/ use a pre-existing board.
Once you own a board, click on the plus sign to start adding contributors. 
How is all this going to work? 
Well, you can strictly state in the board description that the only way they can join the board is by following it and you. It is not a very unusual practice among other board owners on Pinterest and works pretty well in accumulating followers feasibly. 
7. Optimize Your Profile Name
It's cool if you want to craft a creative username of your own, but make sure you include keywords in it, as well. I mean, if you don't use the keywords here, then you're missing out on an opportunity to get Pinterest followers organically. 
Here's a pinner who uses several keywords in their profile name, and still doesn't look spammy at all: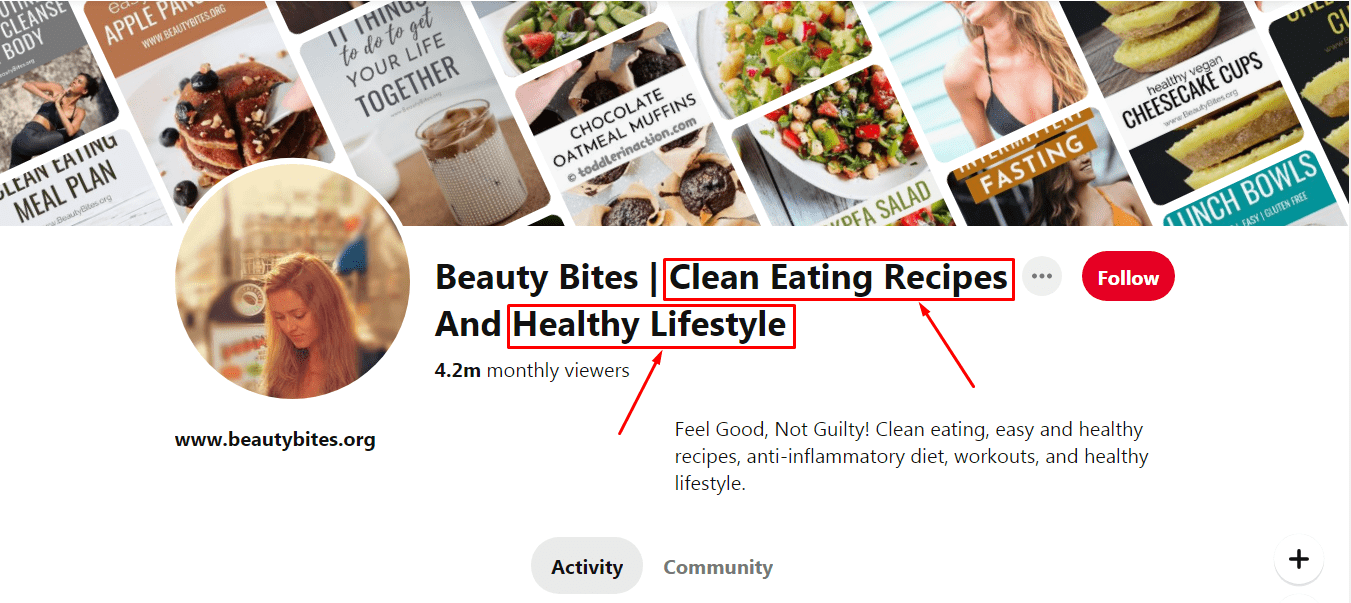 If you manage to draft a similar username in your niche, your profile becomes more discoverable by the users on this platform. 
Find keywords using the trick mentioned in point 3, and pick the best ones to use them in your profile name. 
8. Create your Brand Image
What do you look for when you search for profiles on Pinterest? Of course, you look at the profile picture, the number of followers, the quality of content, etc. 
All-in-all, you follow the profiles that represent themselves better as compared to their respective competitors. It is exactly what any Pinterest user will observe in your profile. 
Things to Focus on 
✔️ Alluring graphics and quality content
✔️ Captivating and professional Profile picture
✔️ Awe-inspiring board covers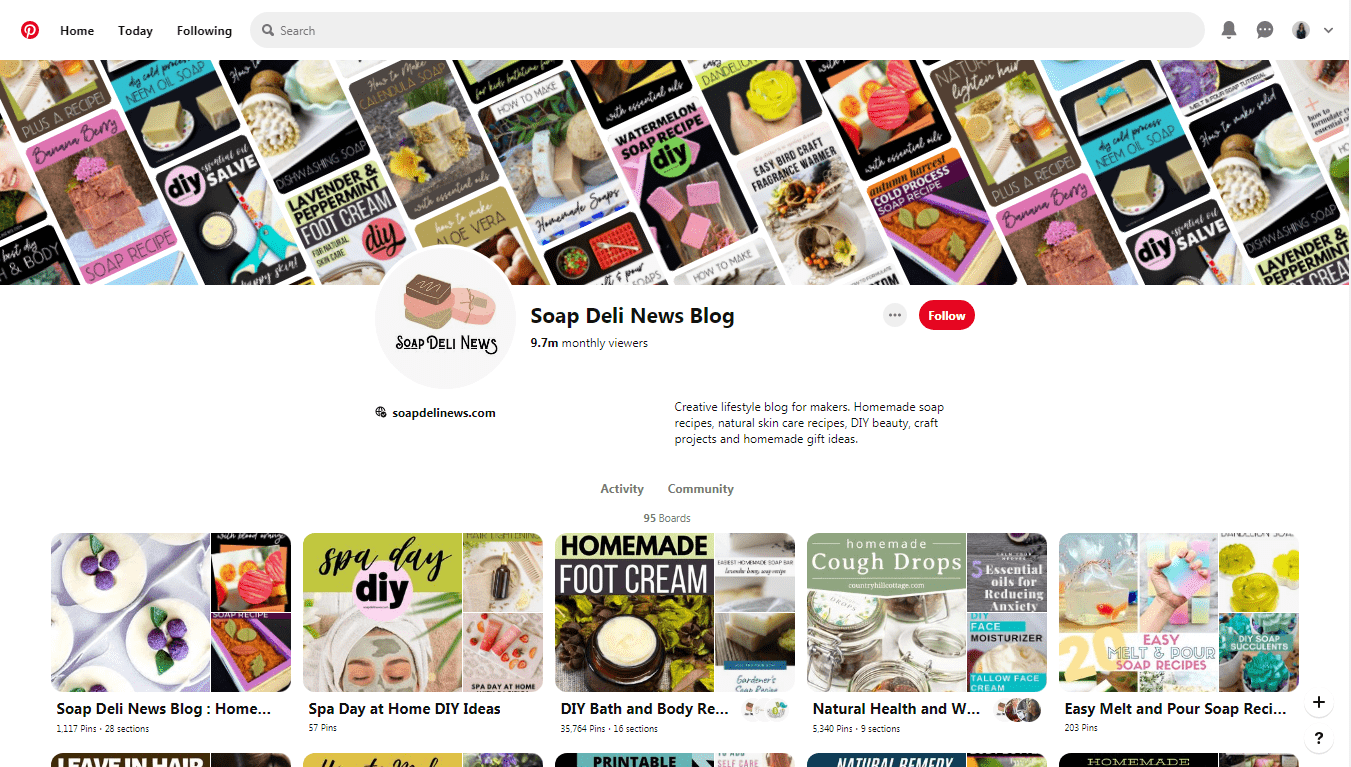 Make sure you always upload original images on your board cover and profile picture. Use a photograph that speaks about your personality. You can use anything that you have created or maybe just upload your brand logo!
Use 2-3 fonts that mesh well together, prefer not using human faces, use more white spaces, and try to link your website URL wherever deemed necessary.
BTW, Here are 5 Effective Pinterest Ad Hacks to Boost Your Ecommerce
9. Use the Right Tools
Yes, I know what you're thinking. What do tools have to do with Pinterest? Well, think of it like building a house. If you have all the raw materials, labor, and money, but you still don't have the required tools, you can never complete the project.
As I already mentioned above, various tools in the market let you manage your Pinterest accounts so that you can save your time in focusing on your business. Here are some of the most essential ones: 
1. Automation software like Socinator for scheduling your pins, managing profiles, and automatically keeping your engagement high.
2. Digital artists can utilize tools like IbisPaint, Krita, etc. for content creation and graphic art.
3. Designing and editing software like Canva, Photoshop, Picsart, Pictochart, etc. make the editing process faster.
4. Social sharing plugins like Socinator to automatically share your pins on social media websites without any manual effort.
5. Video editing software like OpenShot, Windows Movie Maker, VideoPad, etc.
Some of these tools are free, while some of them have paid versions as well. But to be successful in your business, investing is non-negotiable!
10. Pin only for the Target Audience
One of the reasons why Pinterest doesn't rank a majority of pinners is because their profiles are confusing and lack relevance to any given genre.
I know it's humane to find content from another niche enticing enough to pin it on your boards, but then your account would no longer focus on a specific topic!
Here's a solution- you can pin whatever you like in the secret boards, and pin the profile-related content on regular boards. This way, your audience will get to see what you want them to, but you will get to see everything that you pinned.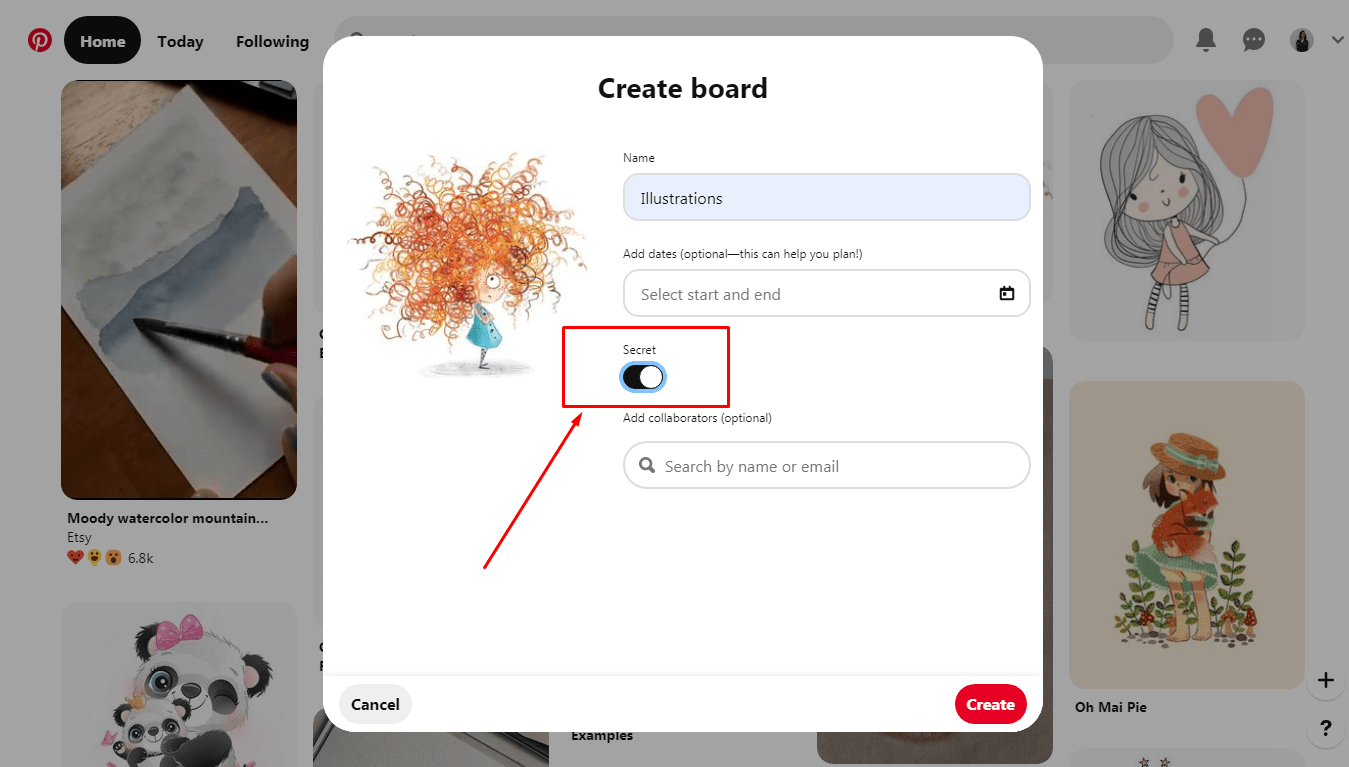 A profile ranks on search engines for a reason. Give your audience what they want. Create unique content that directly offers valuable information to the people looking for it. It is one of the best ways to attract more Pinterest followers. 
11. Delete the Pins that perform Poorly
We all post some sloppy content when we first create a social media profile. But it is not necessary to keep them posted when you start getting a significant amount of audience attention. Here's why: 
1. Poor quality content affects your brand image. 
2. Pinterest penalizes duplicate pins (people tend to copy in the beginning). 
3. Pins that fail at A/B testing are not worth staying posted if they have extremely low re-pins. 
You need to know one thing- some of the initially posted content may be nostalgic, but they do possess the potential to spoil your image once and for all. Thus, be ruthless when deleting the pins.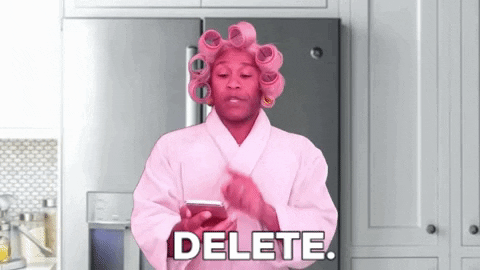 Poor-performing pins can bring down your Pinterest ranking to a significant extent. And if you're not ranking well, the targeted audience can seldom find you.
12. A/B Testing of Pins
This strategy is similar to creating multiple pins for the same piece of content. This way, you get to learn what resonates better with your target audience.
See, a majority of the views that you get is by virtue of the re-pins of your followers. And when you are aware of the type of content they choose to pin, you can shape your future strategies accordingly.
How to A/B Test your Pins: 
1. Create multiple pins with the same piece of content- preferably 3-4 pins.
2. Use different fonts, colors, and frame different headings.
3. Use different keywords in the hashtags, heading, and the uploaded image/video.
4. Give each pin an equal time and compare them at the end- preferably after a week.
5. Analyze the pins that perform better, note the combination of keywords, fonts, and colors that rank better, and compare every A/B test results.
6. Use the best set of keywords, colors, and fonts on your next pins for a quicker and better profile growth.
Now that we have covered Pinterest marketing tips, we also have our posts on how to increase followers on your Twitter, YouTube, Facebook, and Instagram accounts.
Also Read,
07 Tips To Put A Twist To Your Pinterest Marketing In The Covid-19 Era
How To Get an Immense Fan Following On Pinterest?
The best Pinterest auto-follow tool for marketers
Wrapping it Up 
For real? I'm so glad you made it till here! The strategies that I have mentioned above to get Pinterest followers might sound daunting at first, but it will get easier with time, for sure.
Pinterest, just like any other search engine, regularly alters its algorithm, and you need to keep up with your content strategies for thriving in the competitive market.
Do you have a query? Want to suggest something? Did I miss something in this article? Please let me know in the comments below. I would love to hear from you.