Social media marketing is itself a very empowering term used in the digital marketing age. Social posting is a sort of bizarre trend that runs into the nerves of every generation. Envision the way this world has gone crazy for social posting, getting lives, sending an infinite snap, and the effort to maintain the streaks and whatnot.
Do you know you can even catch a single nerve of the strange person by just evaluating the sharing feeds pattern on social network ?
Yes! Bizarre! No matter how delicious the food served on the table, it's worthless if you don't post on the social crazy world. I mean, this is not mandatory on everyone, but yes a large potion one.
Talking about it, I'm a pro at this skill! Also, I'm even considering adding this to my resume. I know it's cliche. Well, posting on social media is not limited to sharing the moments of daily life or something interesting. Besides analyzing this craze, social media marketers are implementing these specific strategies to rule out and attract the target audience.
How Social Posting Impacts Businesses?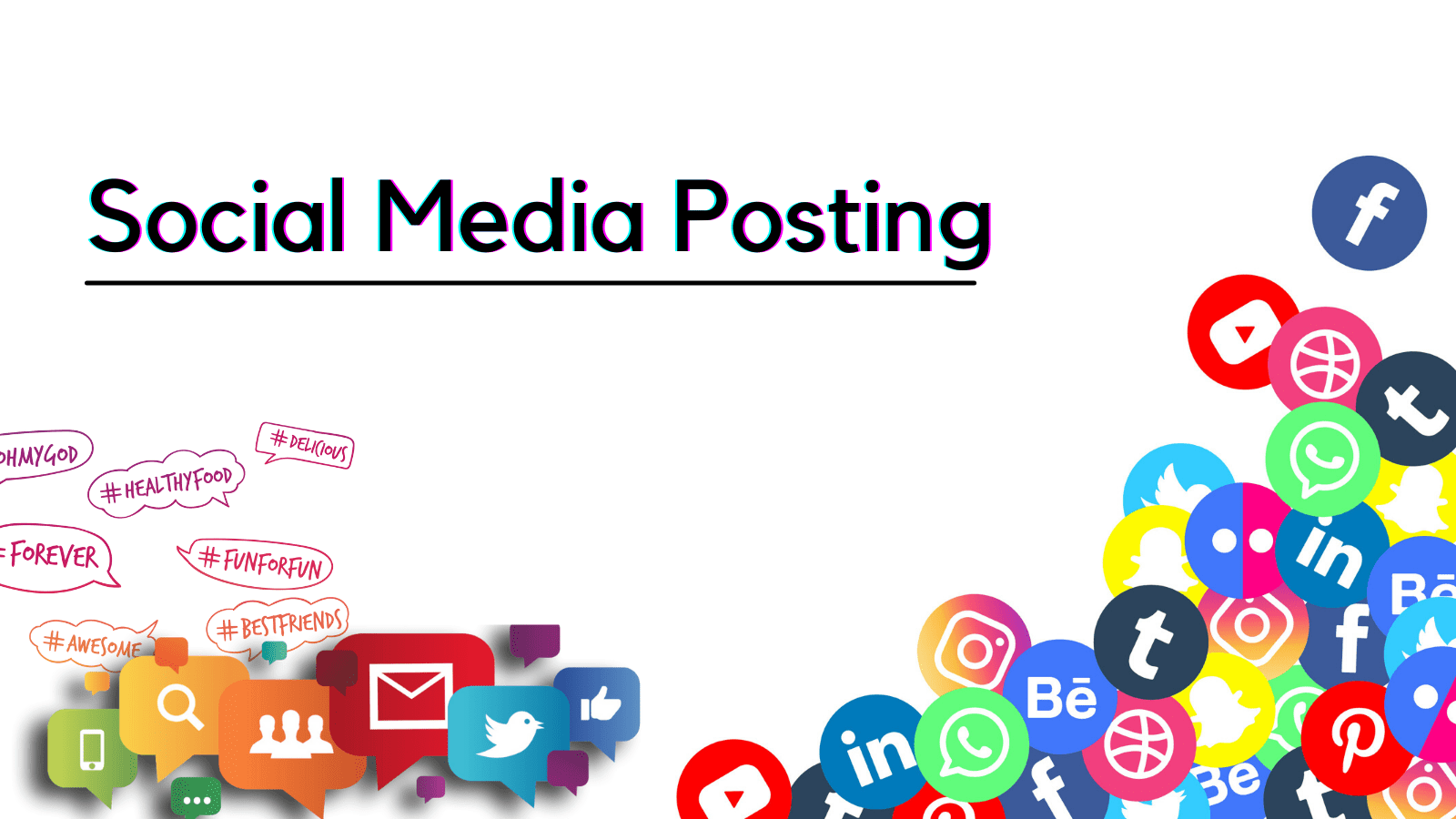 Social networks are the most thundering way to spread awareness about any brand or launch. The drill is the epic populated audience and active user range. No marketer wants to fumble out this ocean of the coveted audience. Social media presence depicts review of the brand or business, and staying untouched by this world, is a no ! no! Because of seamless benefits.
However, as charming and gleaming its sounds are for businesses or brands on social media, it is entirely the flip-over scenario. How? Yes! Tons of critics and judgments are just a sprinkle of an unmanaged social media entity, miscalculation of significant metrics and missing out on any critical features can be disastrous.
Continuing with a piece of article to cover all the errors that can slaughter your social media game, how to reap most of the benefits from social posting, and what social media posting tools can save you. Without any further delay, let's get into the topic.
03 Crucial Errors to Avoid Regarding Social Media Presence
Lack of Social Media Marketing Plans
Social media marketing strategies might seem obvious, but many brands or companies fail to do so. These methods are the investigation of the marketing approaches for implementing on social networks.
It does contain a list of objectives that a marketing approach tries to accomplish like, target audience, what types of social posts are flourishing, sketching what consequences from the plans, and what measures are necessary.
Periodically examining what approaches will work and being versatile towards the perfect constituents for social media marketing plans.
Not Mapping The Social Post
It might sound overestimated how social posting can affect the brand but, it's one of the epicenter foundations of the fall down for many brands. A social posting incorporates numerous metrics that oblige lots of calculation and consists of high probabilities of errors in this territory.
Examine what post will serve the brand, outcomes of social posting, target audience, and many more. Social posting and its elements are the major deciding factors for whether you will get share or action buttons or not.
Worsen to Engage in Conversation
No matter how much you paid for advertisements and promoting your social media page, it's worthless in the lack of conversing with the audience and followers. Participating in the current trending conversations and engaging with the audience will boost your social media presence.
Analyzing the social media presence to some extent does clarify the inaccuracies related to the social posting. Enlightening some of the significant errors for social media networks, here are well researched few pointers.
05 Social Media Posting Errors To Avoid For Business Growth
#1 -Lack of Consistent
Regularity and consistency are the significant elements that boost the social media's algorithm and let your post get more noticed and engagements. Regular posting allows the followers and audience to keep up with the brands and know the recent activity.
Social media automation tools are a great save for the marketer if they fail to maintain uniform momentum. Social media posting tools are also there to save your back while analyzing the metrics, automating social media presence, and having an RSS feed, which allows efficient account management, and many more.
Socinator- The Efficient Social Dominator Tool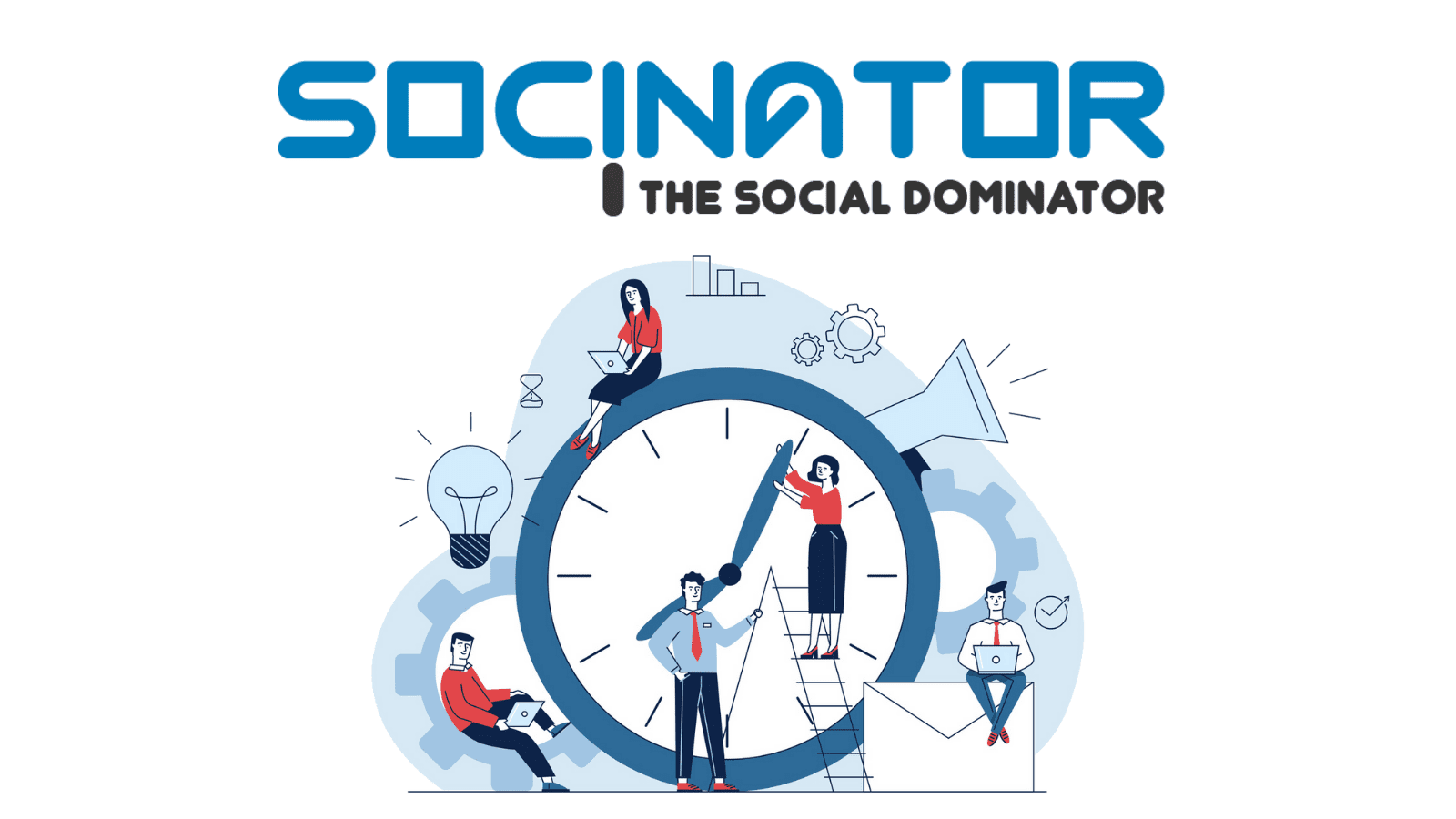 Socinator is one efficient and dedicated social media management tool that offers numerous services on every social media platform. Socinator does have unique and efficient services including, automating posting, commenting, scheduling, and much more.
Getting into the depth of the features of Socinator, let's dive into;
Facebook – Socinator's Facebook marketing features include
👉Activity Statistics And Reports
👉Auto Accept/Cancel Friend Requests
👉Auto Engage with Likes and Comments
👉Auto Like Websites
👉Auto Post/Share Content In Your Groups and many more
To get a detailed Facebook marketing feature click here.
Instagram – Socinator's Instagram marketing features include;
👉Activity Statistics And Reports
👉Auto Publish Posts
👉Auto Comment
👉Auto Email Verify Accounts
👉Schedule Profile Pic Change
To get a detailed Instagram marketing feature click here.
Twitter – Socinator's Twitter marketing features include;
👉Auto publish posts
👉Auto Retweet
👉Find And Extract Engaged Users
👉Find And Extract Hashtags
👉Proxy Support
To get a detailed Twitter marketing feature click here.
LinkedIn – Socinator's LinkedIn marketing features include;
👉Auto Accept Connection Requests
👉Auto Engage with Likes and Comments
👉Auto Send Connection Requests
👉Auto Wish On Life Events
👉Join/Unjoin Groups in your niche
To get a detailed LinkedIn marketing feature click here.
YouTube- Socinator's YouTube marketing features include;
👉Auto subscribe
👉Filter Support
👉Spin Syntax Support
👉Proxy Support
👉Like Comments
To get a detailed YouTube marketing feature click here.
And there are more platforms like Quora, Reddit, and Pinterest, because if I keep going with the features and specifications, this blog will take a whole day to read.
#2- Lack of the Content Strategy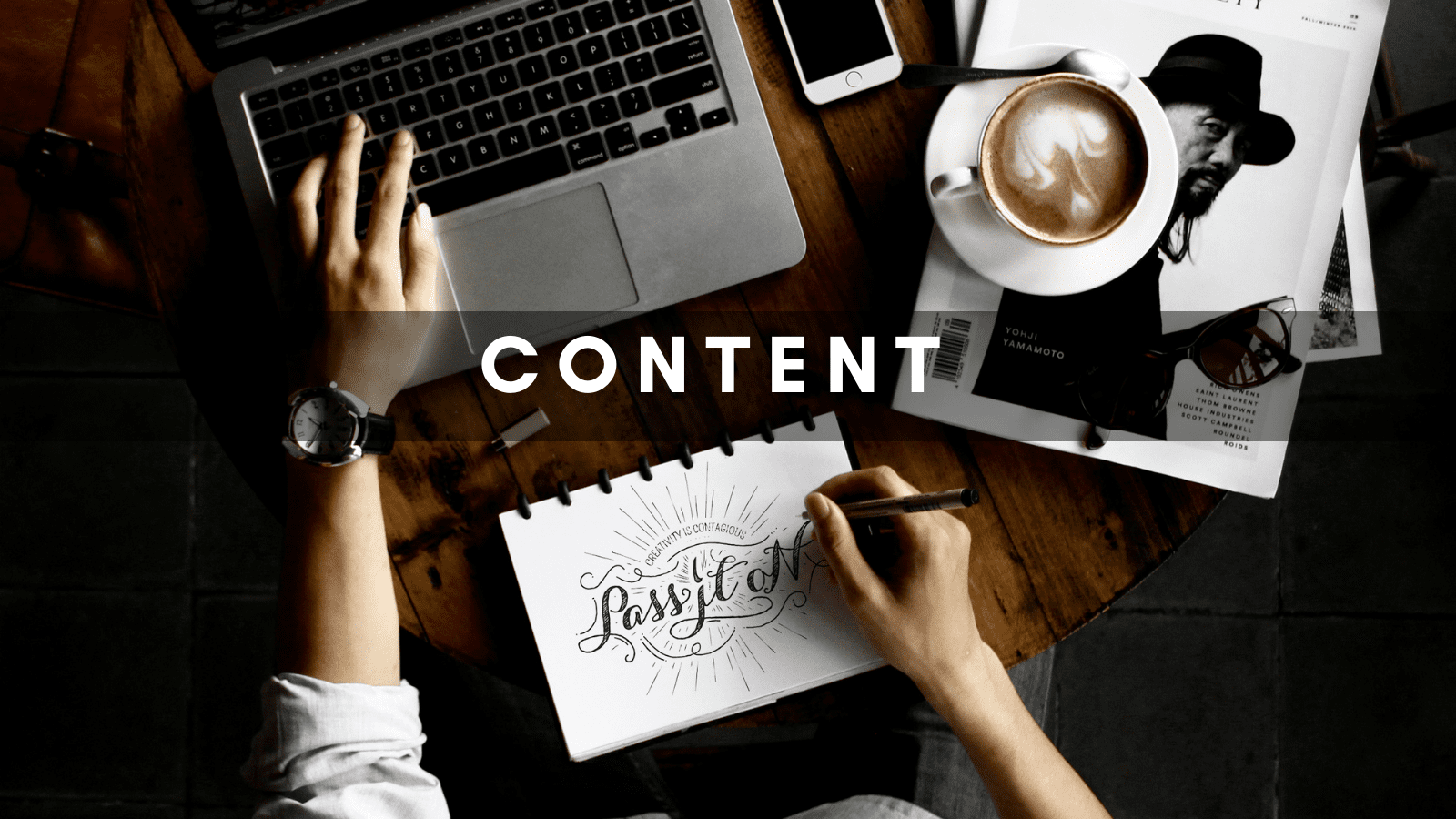 Content and social media have a perfect balance because the bad quality and meaningless content on social media is disastrous. Technically three elements of any social content strategy are; types of content, the timing of social posting, and frequency of posting. Although this element necessitates intensive research and analysis, that is what will work for your brand.
Type of the content- This factor relies upon the forms and context of the content that is the way you present the information – like visuals, texts, videos, and images.
Timing of social posting – Analyzing the perfect timing for the social posting is essential and prominent. Remember, each platform does have a matchless time and audience precise testing and research will get the best time for your social posting. To get along with the best date and special occasion, you can rely on a social media posting calendar that helps with the dates and specials events.
Socinator assists automate the posting and scheduling task with its intelligently designed features. Automate posting and scheduling content on the desired timing to get the most of the content.
Finding the frequency- The frequency of the social posting depends on who each post is getting the reactions and engagement. Researching about this factor will let you know how many times posting on social media can be helpful.
#3- Under-Utilize the Power of Visuals
The value of content is the optical component because it's the primary thing that captivates attention and makes the content get noticed.
The visual should contain;
✅Simply apprehending
✅The sentimental impression on the audience
✅Convey the message
Avoid adding too much text to your images and choose the color according to the brand guidelines.
#4- Compose a Brief
Another significant element is that great social media content is brief yet compact. Captions are a form of texting content that describes the motive and description. Add relevant and trending hashtags will help to increase the discoverability to gain organic reach and engagement.
Try to be creative, innovative, and truthful in captions and briefs, use promotions and offers sparingly. Avoid misleading headlines and unsubstantiated information.
#5-Add a Link to Your Website, Landing Page, or Blog Post
Adding links ensures the traffic gets diverted to the desired destination like website, landing pages, and blogs.
It will divert the traffic created by the social posting directly to the desired destination. Avoid using a link shortener as sometimes it can look spammy and used for malicious purposes like hacking social media users.
Social media posting and planning can also let the green plant grow at its peak. Social media networks work on the proper posting techniques and quality of the content with some other tactics, but producing and publishing the content can convert into some extra pockets of bucks.
How to Make Money Posting Ads On Social Media?

Blogs! Blogs! Blogs!
Earning money with ads is the fittest way of income. Yes, you can get a good income by simply posting ads on your blogs. It is a better earning investment when you follow the right pathway. Add the ads you offered at any place on the site or your blog post, while you will get paid for posting this ad.
Facebook Ads
Facebook is the most suitable platform to secure some extra bucks with advertisements. Facebook does have the feature to generate an uncomplicated business page without any expense and receive payment for ads.
When you have plenty of followers, you can perceive businesses willing to pay to distribute their ads and content on your behalf. Sometimes this is called influencer marketing. It provides you a firm grip over the social media network that can let you make money.
Affiliate Marketing
One of the lucrative ways of getting paid is by posting ads. Affiliate marketing pays for your posted ads even if the visitor purchases the products/services or not afterward clicking through the ads.
Technically, affiliate marketing helps to promote other people's services or products on your end.
Read Our Latest Blog;
How To Make Money From YouTube | 09 Ways That Actually Work
How To Promote Your Business In 2021
Bottom Lines!
Social media posting is overrated and solely an accomplished sector, yet, working makes your hard-worked content get more exposure and attention.
There are numerous metrics to be taken care of while posting on social networks. Sticking to the solutions and investing in the best social media posting tools allows you to unburden all the posting-related tasks and lets you focus on creating quality content.
I hope this piece of article will be a helping deed for all your queries related to posting, creating, and deciding how to plan the approaches. What is your perspective towards social media and its posting rules? Does your social media serve you the best, and what plans do you like to share with us?
Do let us know in the comment section below. I love to gain every bit of knowledge! Ciao folks!