Trending Instagram Stories Stickers You Can't Afford To Ignore
The Covid-19 pandemic had a harsh effect on all the industries out there. But it is 2021, and the world is all set to fight back. The ongoing worldwide vaccination drive is providing meaningful goals that everything is going to set free pretty soon. 
During all these times, our social media platforms were immensely active and kept us updated about every single piece of information. Accordingly, the giant of social networking sites Facebook decided to step forward and support the vaccination drive.
Hit The Play Button To Listen This Podcast:
The Facebook team decided to put forward Covid-19 vaccination Profile Frames and similar stickers to spread awareness among the users. And they firmly believe that these initiatives will have a more extended impact on their audience. Hence, they initiated this campaign in collaboration with the significant health care departments such as: 
The Centers for Disease Control and Prevention (CDC)

The US Department of Health and Human Services (HHS)
Let's Get Vaccinated: Instagram Covid-19 Vaccine Stickers

The Facebook team had decided to initiate a campaign supporting the vaccination drive, and here it is with 02 extraordinarily cool stickers to increase recognition. Facebook-owned Instagram has launched Story stickers named as:
Let's Get Vaccinated 

I Got My Covid-19 Vaccine 
As the entire world keeps following what is new on Instagram, the platform brings forward something new. Essentially, these Instagram Story stickers got aimed at acknowledging users about the vaccination program. The stickers can get used by the audience of those who have already got vaccinated.
Once the audience starts using these stickers in their Instagram Stories, the site combines them all and puts them up as a highlight in the Story section at the top. So, the users can collectively know who all got vaccinated at a single place altogether.
The Covid-19 vaccination stickers are available in multiple languages to give it a personalized touch. These Instagram Stickers are presently obtainable in the UK, the US, and India as well.
The users who are willing to access the Covid-19 vaccination Profile Frames on Facebook can directly do it by clicking on this link: www.facebook.com/profilepicframes.
Here a list of profile picture frames appears from which the user can select the appropriate one for their pic. There is an option to save these frames and use them later. 
Now, Instagram users can find these Covid-19 vaccination stickers in their sticker gallery itself. They only need to tap on the Smiley icon available at the top-right corner. Then, determine the appropriate stickers that they wish to use.
Instagram Stories Stickers Supporting The Cause

In today's world, everybody has their eyes on social media platforms. And they are all set to try any upcoming trend. So, as the Instagram Stories feature is one of the most successful traits, it is an extraordinary way of acknowledging users about the vaccination drive.
It is a great way to ensure users who remain a little skeptical about getting vaccinated by believing all those rumors out there. We are sure that when the renowned influencers come forward and start using these stickers in their content, users will be keener to know about it and look forward to getting vaccinated. It is the best way to support a cause.
Moreover, apart from spreading awareness, the Instagram Stories Stickers can also help maintain a count of how many users got vaccinated. It is not the central idea of it, but it can help in some or another way. 
Again, as Facebook is always there to provide the best user experience, it has collaborated with some well-known personalities to support the Covid-19 vaccination Profile Frames and the Instagram Stories Covid-19 Stickers.
Hey! Are we just forgetting something? Oh, yes! The holy month of Ramadan is here, and we wish you a wonderfully happy Ramadan from our end.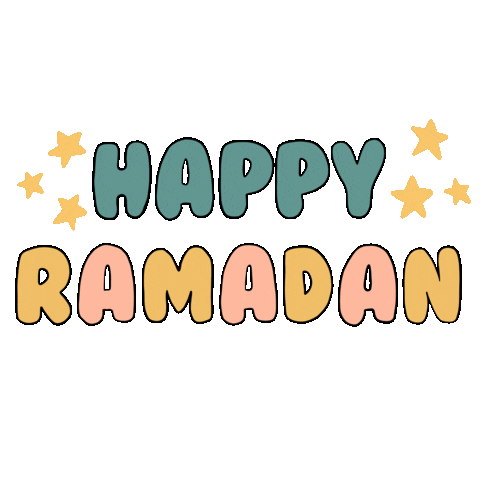 We believe that the second wave of Covid-19 has broken out, and we cannot celebrate this festival with their loved ones. But Instagram is all set to give you that festive vibe and fill you with positivity. You can make your Ramadan a little more sparkly and beautiful with the newly launched Instagram Stories Stickers.
The Facebook-owned Instagram never fails to amaze its users with extraordinarily designed Stickers to mark the celebration of any festival or significant event during these difficult times. 
Instagram Stories Ramadan Stickers

Essentially, at the onset of this holy month, Instagram has launched 03 new attractive stickers marking the importance of this festival. And more surprisingly, these Stories stickers showcase various aspects of the fasting month that get splendidly celebrated worldwide.
The stickers symbolize the beauty of this festival with the unique elements of the celebration. So, let us have a look at how the stickers have got designed and what it indicates.
The Moon: The sticker signifies the end of Ramadan month and the arrival of Eid.
Juices And Dates: The sticker that displays a plate full of juices and dates tells about the Iftar ceremony. It is essentially a tradition where the Muslims end their fasts each day during the sunset throughout the month.
The Mosque: It is the place of worship of all the Muslims during this holy month.
The Stories stickers got launched on April 12 at the beginning of the holy month, and they will continue till May 11. The users can directly use these stickers from the gallery while putting up Instagram Stories.
Again, only to make things more straightforward for the user, Instagram has planned to pin these stickers at the top of the Stories gallery. Hence, whenever the audience intends to put up a Story relevant to the festival, they can use these stickers appropriately.
Steps To Use Ramadan Story Stickers

Step-1: Click on this link: https://www.instagram.com/
Open your Instagram profile and select the Add Stories option at the top left corner of the news feeds. 
Step-2: Select from the gallery or capture the picture or video you wish to put up on your Story.
Step-3: The next step is the click on the Smiley icon at the top of the page.
Step-4: Under the featured section, you can view the three newly launched Ramadan stickers.
Step-5: Pick the most appropriate sticker that is relevant to your content and post.
The profiles that use these Instagram stickers in their Stories will get combined into a single Story. It will get displayed at the beginning of the Stories section of the application.
So, we hope all the Instagram users out there celebrate this holy month of Ramadan with the Covid-19 guidelines and stay safe. Do not forget to use these excellent stickers to let your followers know how beautifully you can celebrate the festivals during the pandemic. 
Let us try and make this beautiful feature more successful by using it in our content appropriately.
Socinator- The Social Dominator

If you are an Influencer or running an Instagram business account, it is your time to shine the most. Yes, with the launch of these unbelievable stickers, Instagram has created room for advertisers to reach out to more users with their content.
As we have seen, Instagram has planned to collect all the Stories using the Covid-19 vaccination stickers and the Ramadan stickers and put them up in a single story. And this will be available to all the users out there. 
Hence, you can create unique and appealing content marking the importance of getting vaccinated or some beautiful ways to celebrate this holy month and use the appropriate stickers. It will help build your brand recognition as your content can get seen by a more comprehensive audience network.
So, the users interested in your content and the niche can start following you for a better experience.
But in this competitive world, how can you maintain your consistency by putting up posts and Stories every day? 
Well, Socinator is here to make things uncomplicated for you. Socinator is a social media intelligence tool, and with this, you can easily schedule and automate your posts. 
With its extraordinary automation features, you can schedule posting your content from before. Hence, if you wish to follow a series or pattern of posting, you do not miss out any day. The tool will automatically publish your content on the mentioned date and time.
The tool works uniquely and organically for about 08 platforms altogether.  The platforms are Facebook, Instagram, YouTube, Quora, Reddit, Pinterest, Twitter, and LinkedIn. It acquires different features for all the other platforms. So, if you get your hands on Socinator today, you can easily manage all your social media profiles at ease.
It has got a reasonable pricing plan. So all the companies ranging from small scale to large scale can invest in it. 
So, if you do not wish to miss out on your target audience network this Ramadan, get your hands on Socinator soon.
Check Out Our Latest Posts:
How To Take Control Of Your Instagram Bio?
IG Stories Updates For All Those Who Want To Stay Relevant
Are Instagram Insights Worth Your Attention?
Wrapping Up
And that is a wrap for some of the freshly launched and most intriguing Instagram Stories Stickers predominating these days. These are perfect for creating some appealing content and remaining at the top, as you can get featured at the front of the Stories section. 
Apart from that, Instagram stickers are always a fun way to build more engagement. You can directly do it by adding beautiful and colorful elements to your posts.
We believe that this article must have helped you gather more knowledge regarding the meaning behind the stickers. Hence, we hope you can create spectacular content using these stickers and grow your target audience network on Instagram.
I hope the article helped you know about Instagram stories stickers. Is there something that we can incorporate? Please drop your thoughts in the comments below. I would love to hear from you!